Together with 3 friends, we hiked about 35 km in a nice hilly area.
Our train: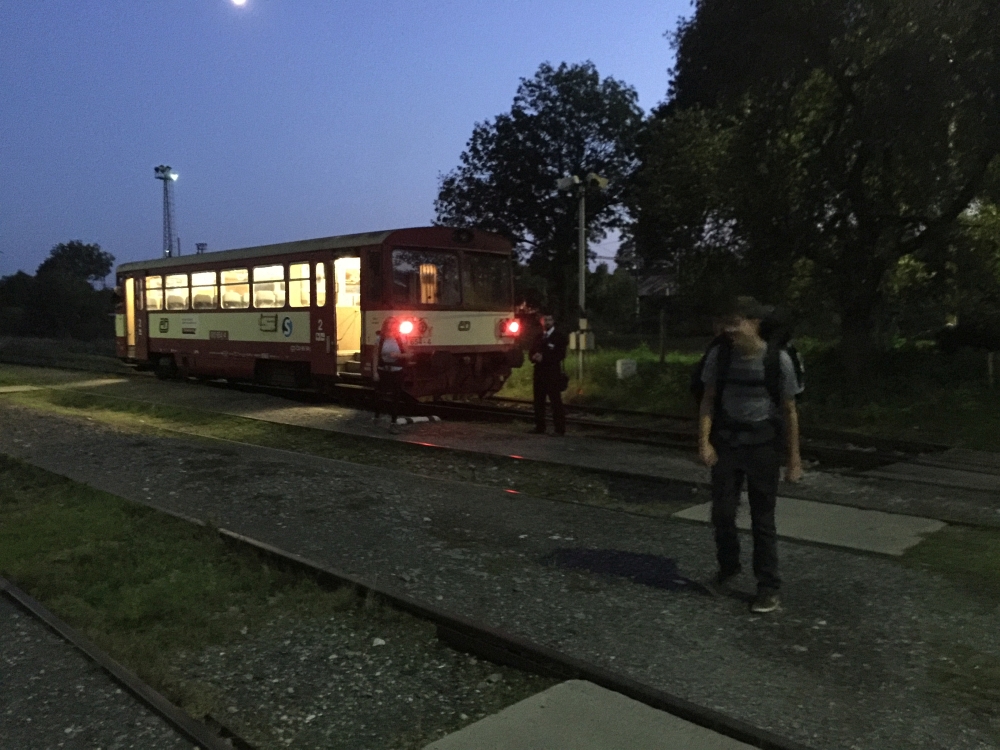 Bara, Kacka, me, Tomasi, warming up in the train.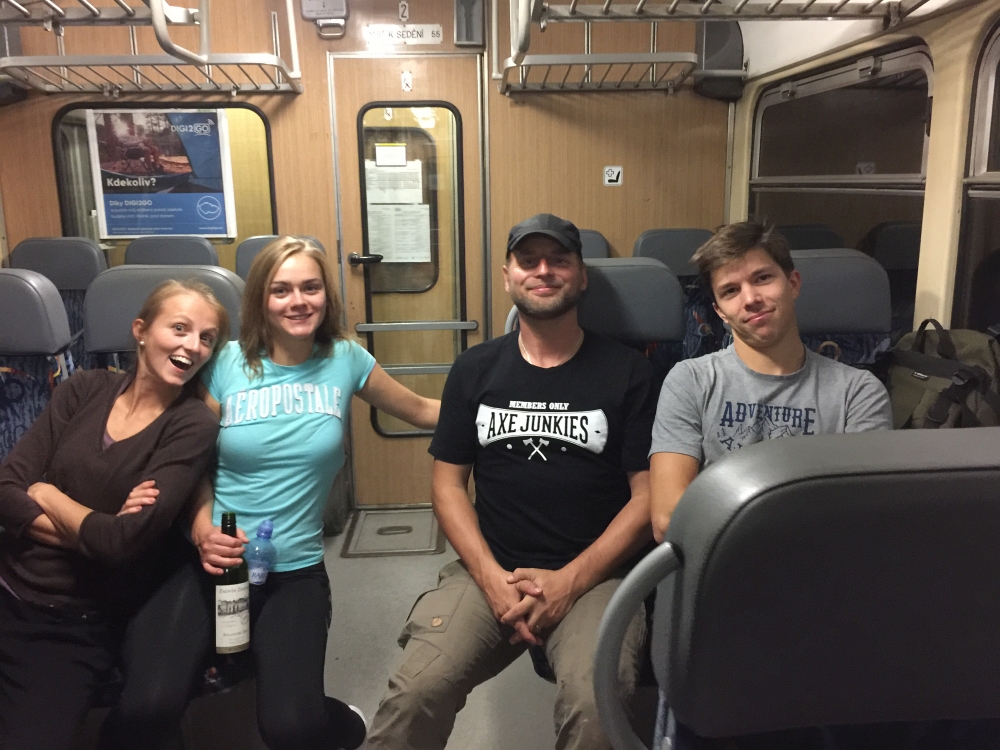 The village where our train ride ended.

Before we reached our destination for that night, we visited a pub to mingle with the (communistic?) locals for some nice cold beers.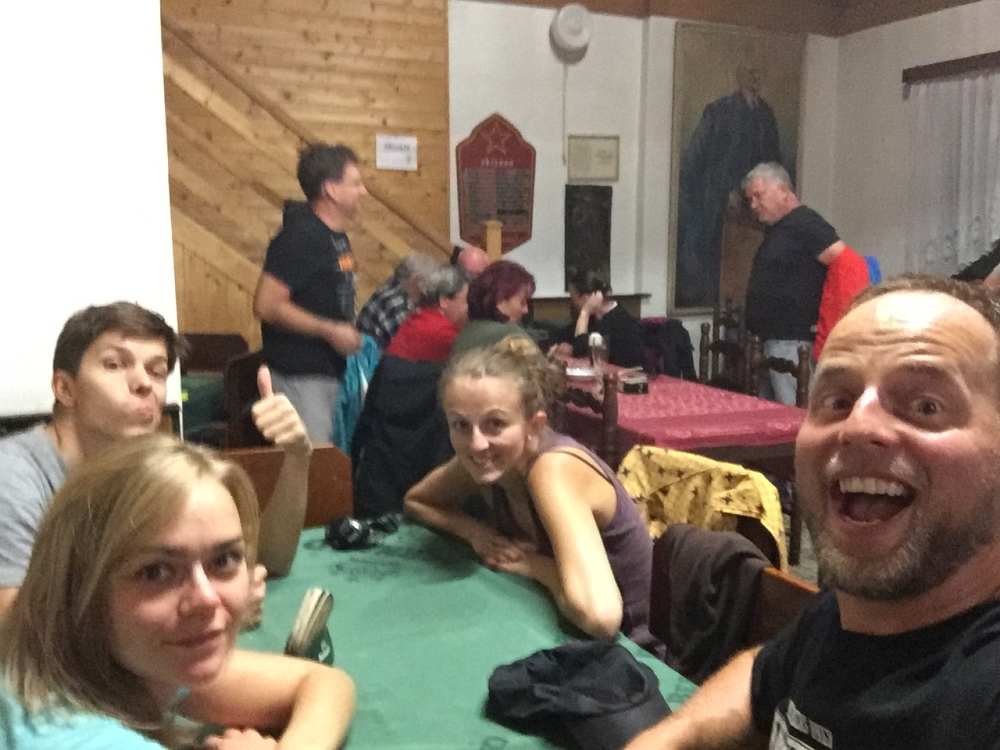 At our destination, a old castle ruin, we made a small fire, and prepared our dinner, mostly meat, and some cheese.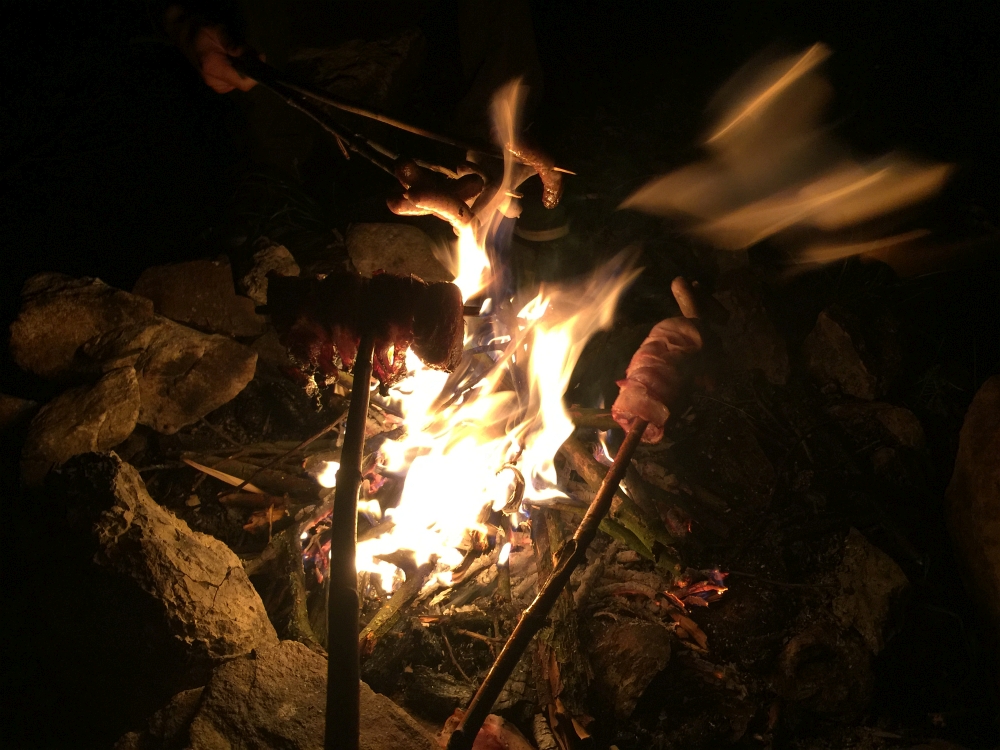 The ruin by daylight.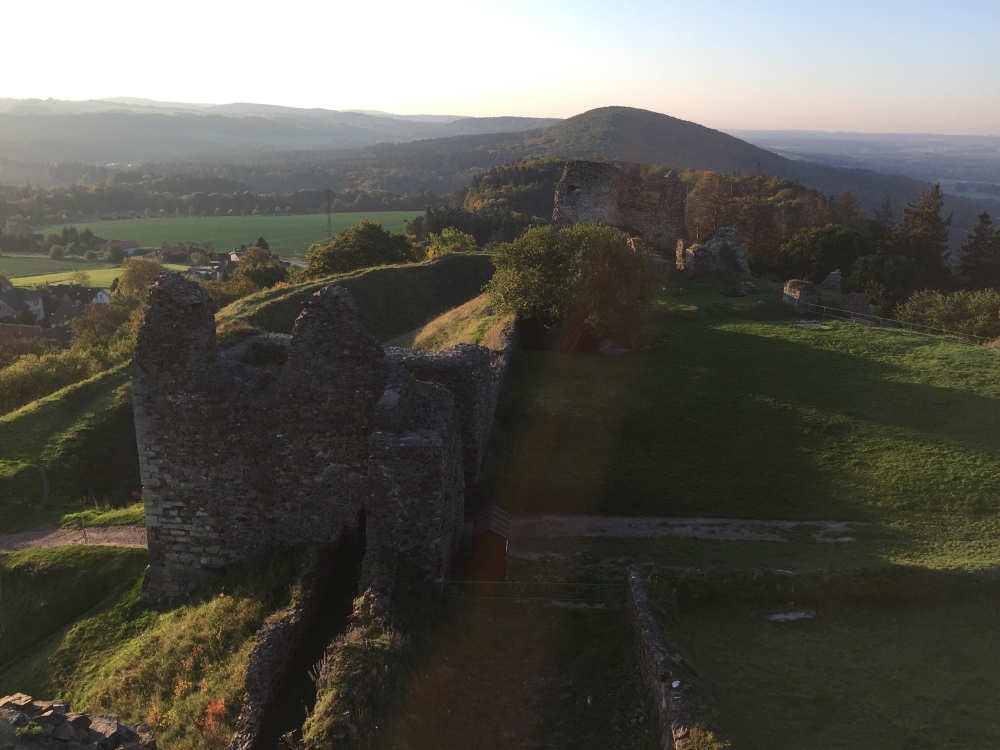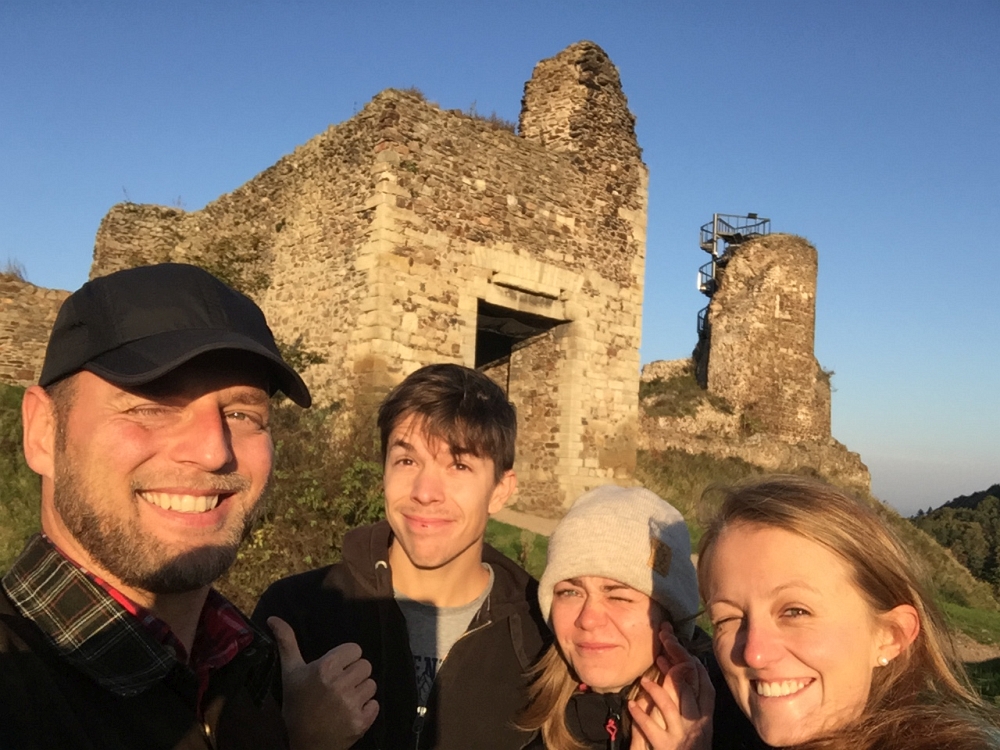 The hike continued through painting style fields, and little villages where one hour in particular had loads of wooden statues around it.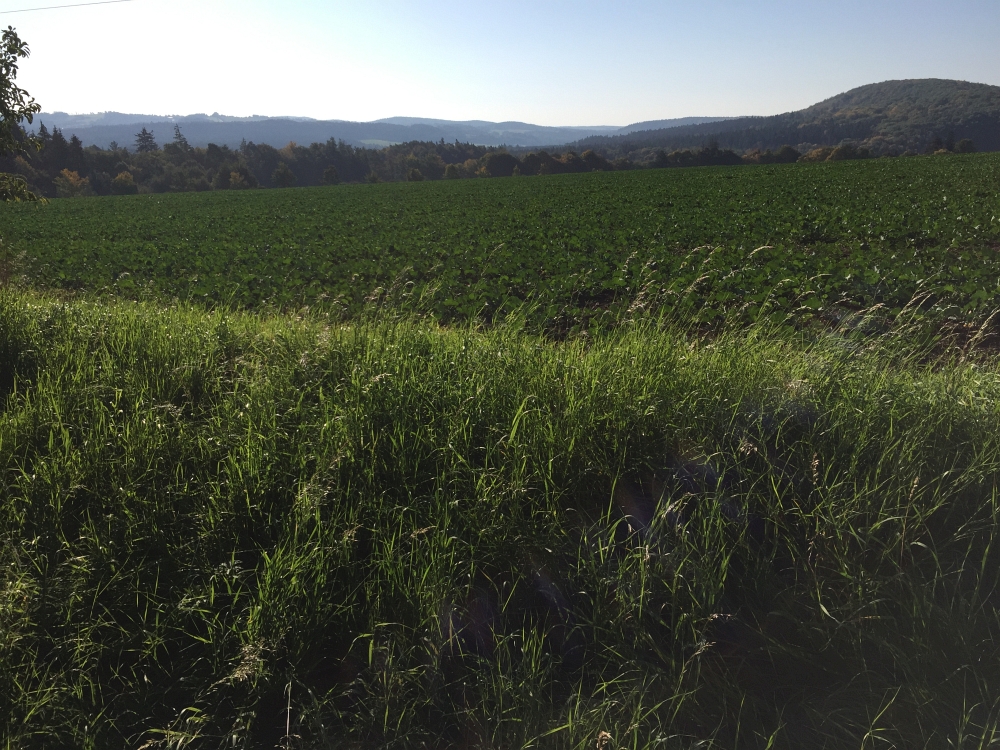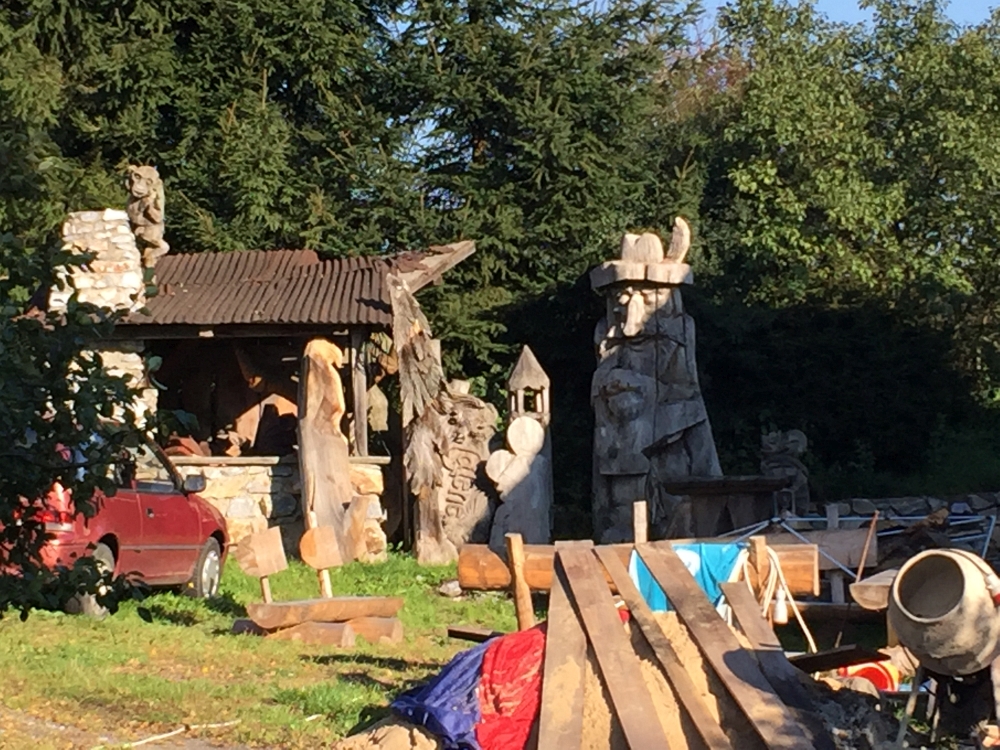 In the following forest, loads of mushrooms around us.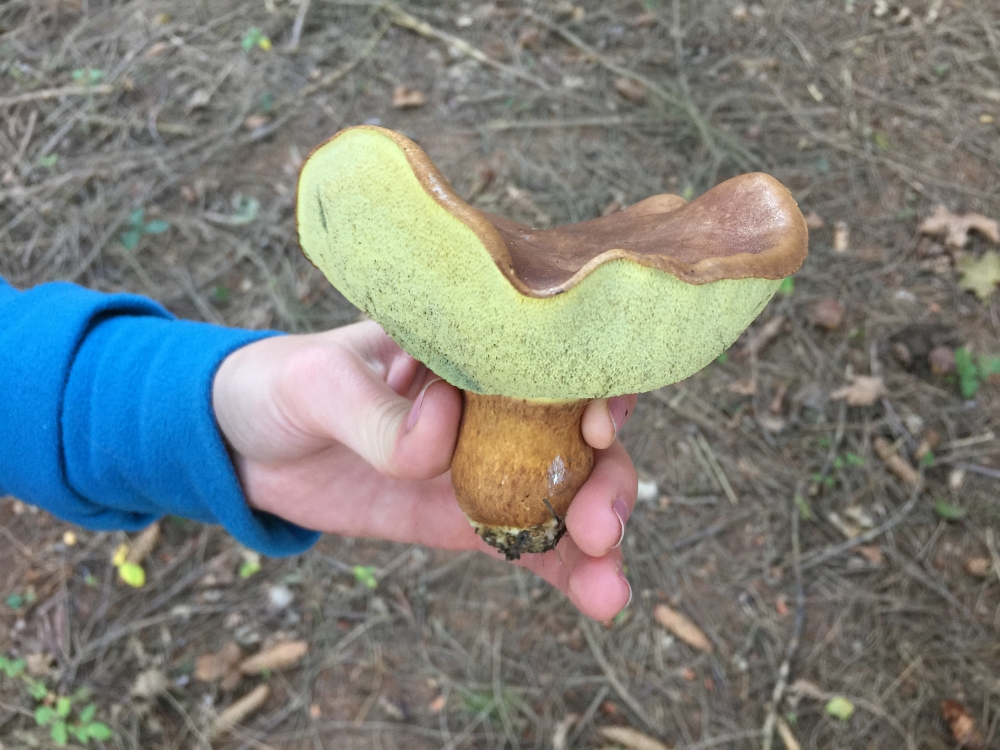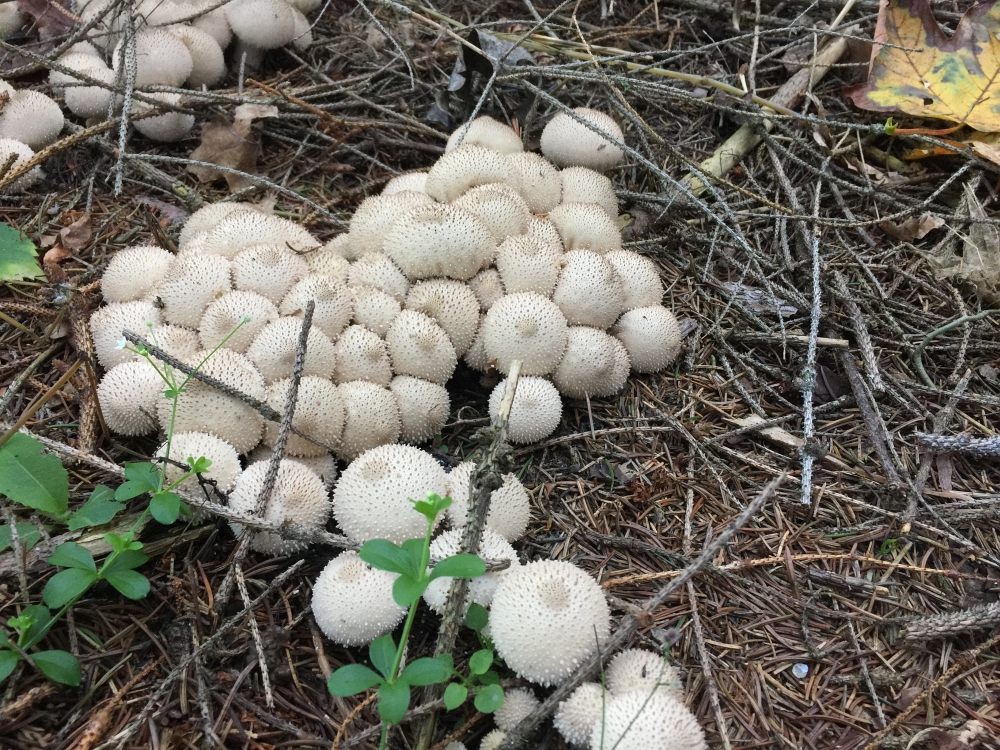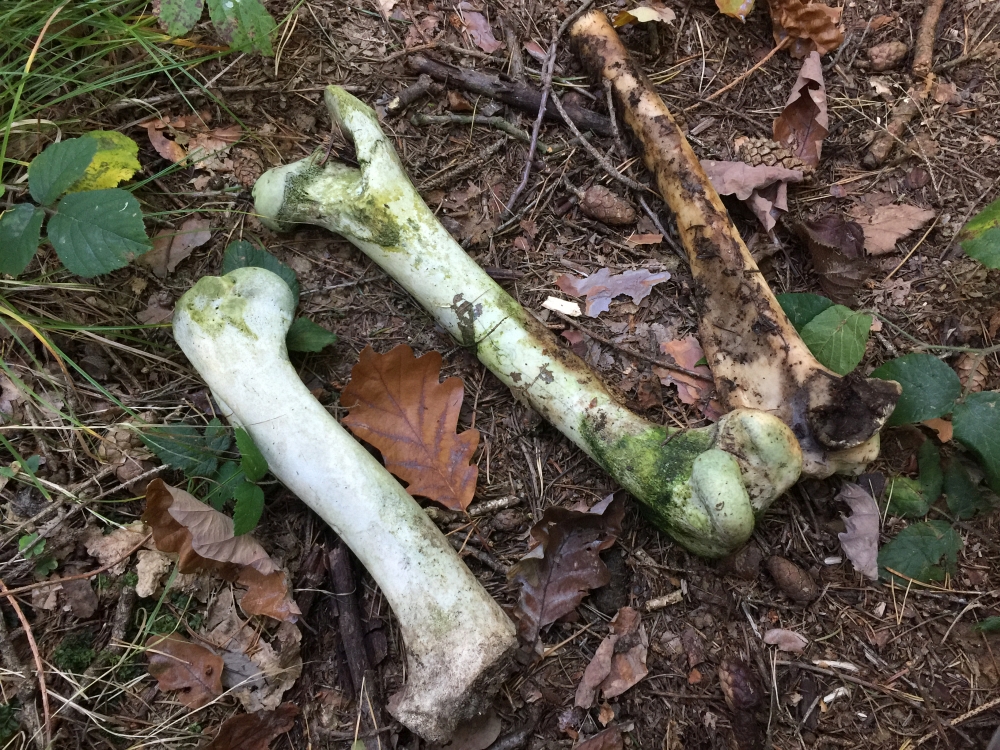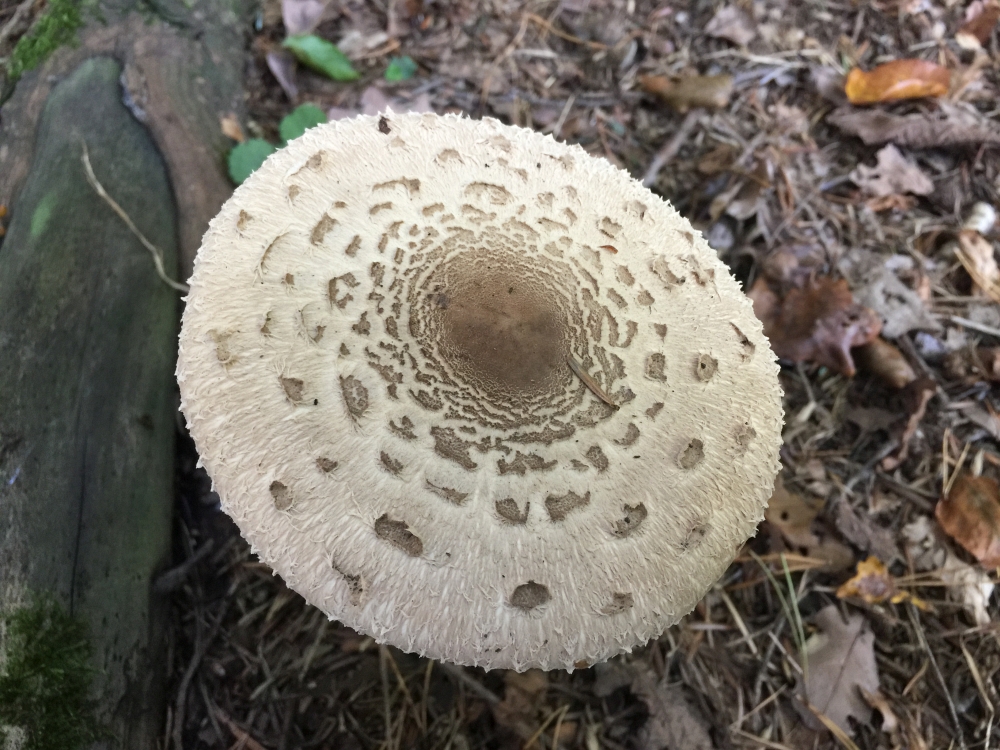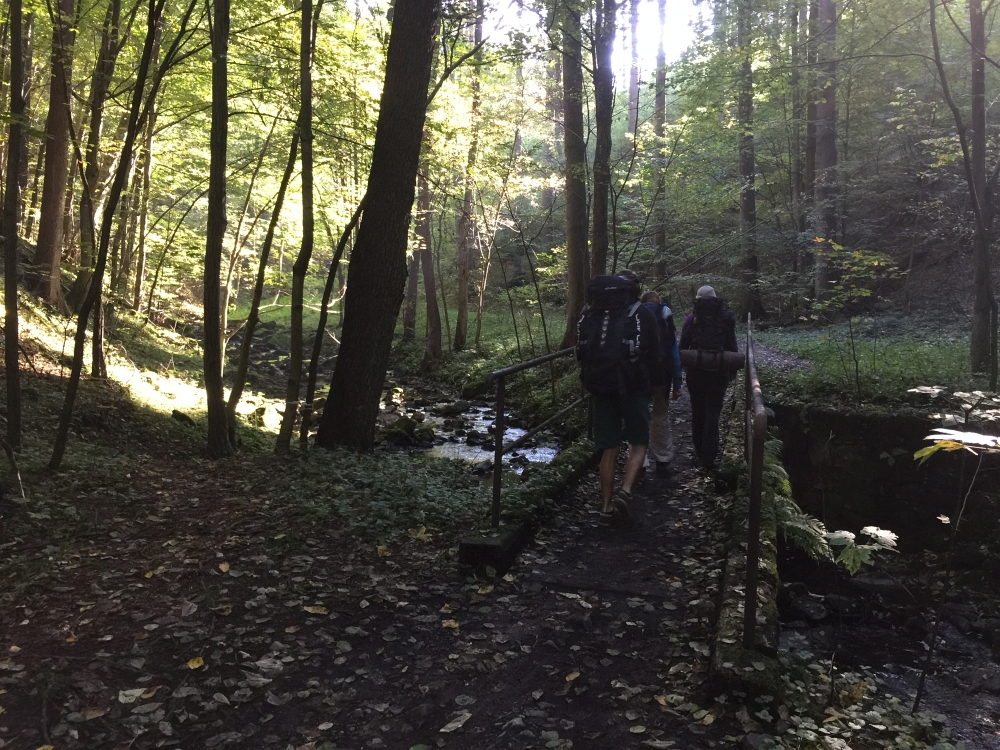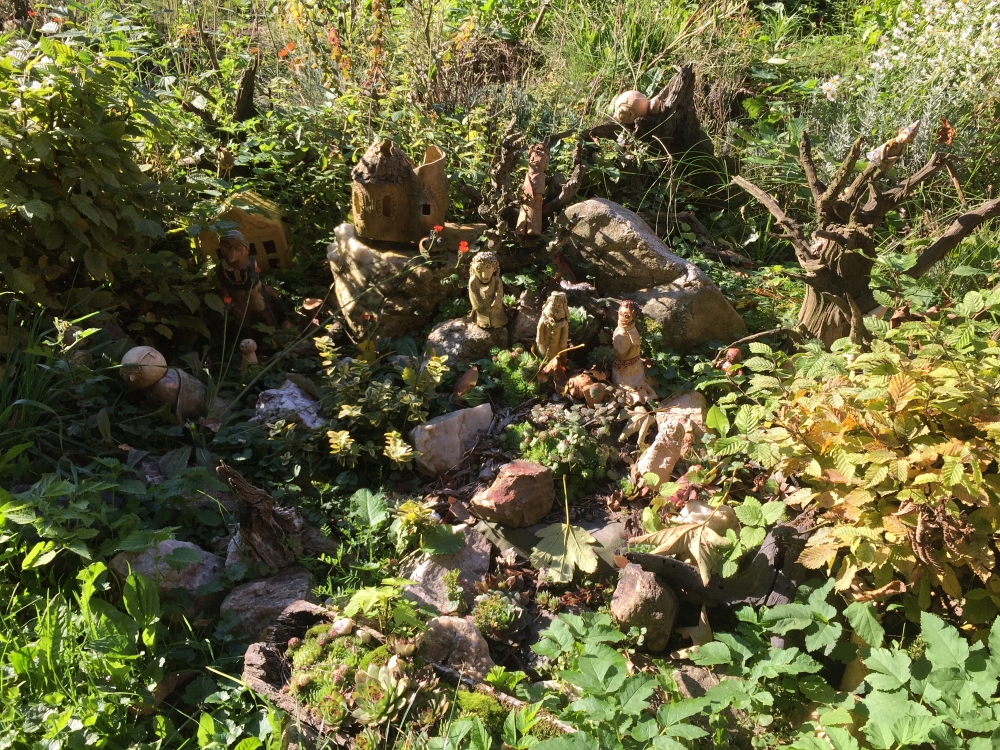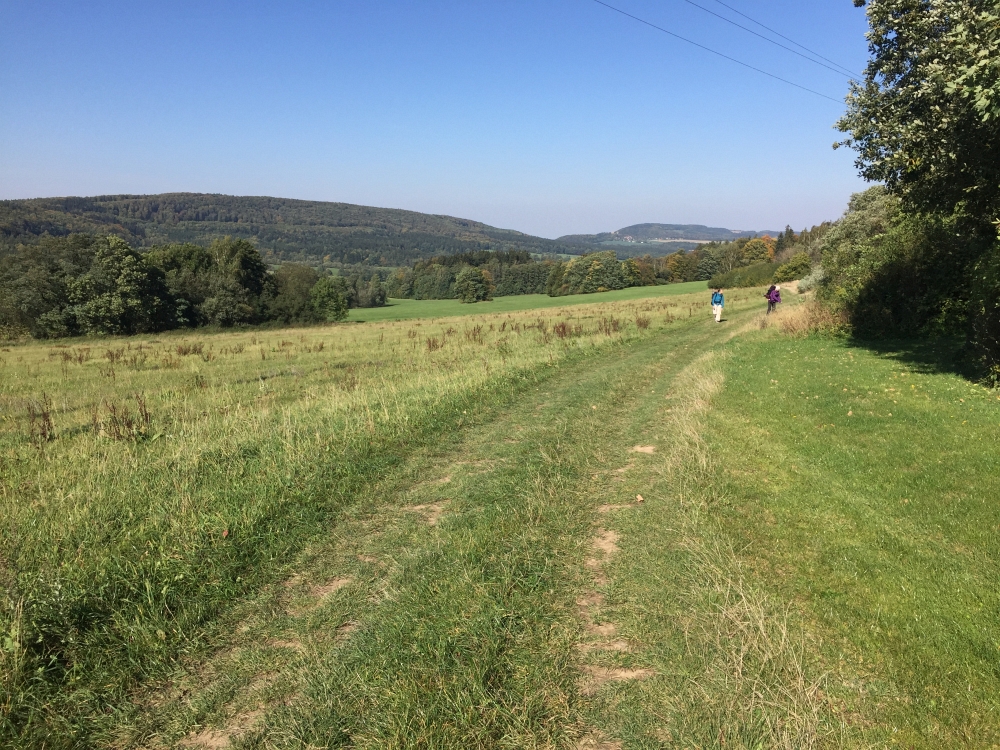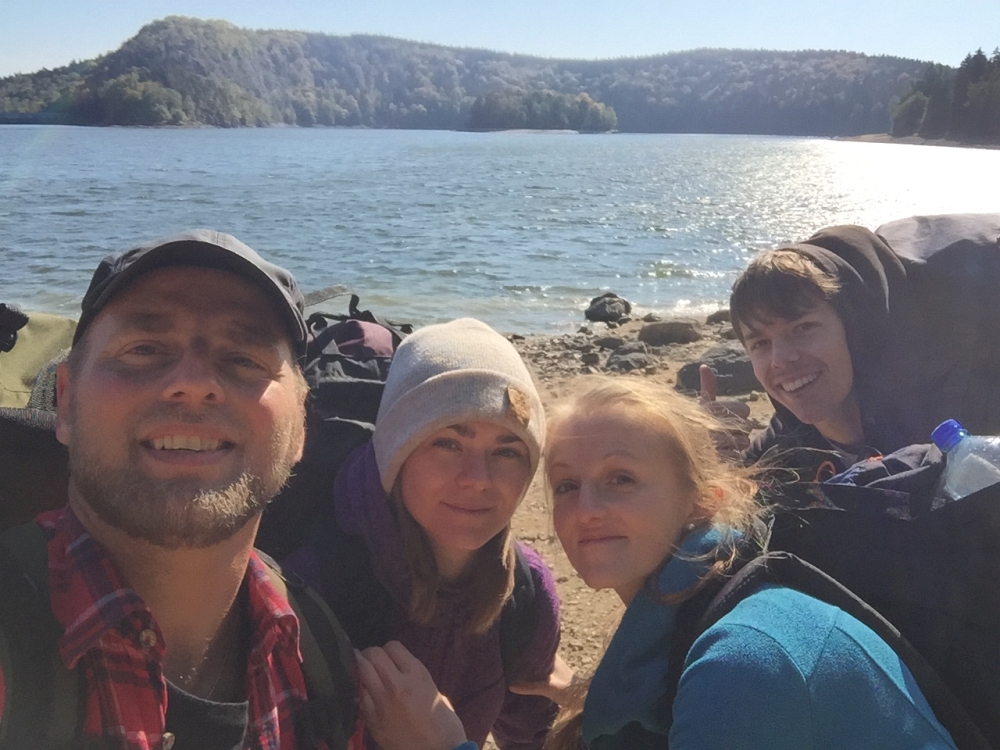 In the next village, a cold refreshing beer was very welcome. Also some nice warm big meal was received well.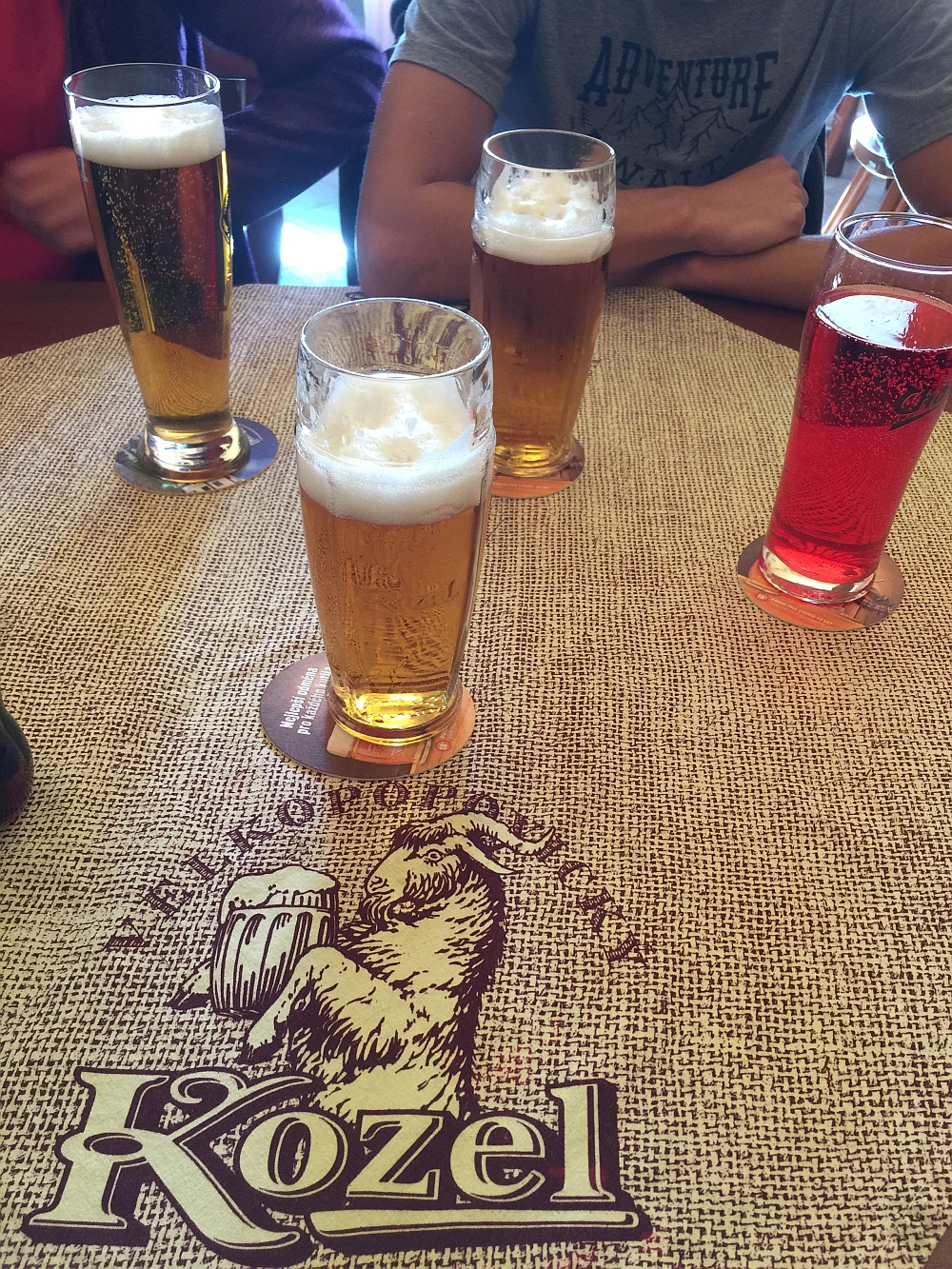 After the pub visit, a small rest in the local park of that village.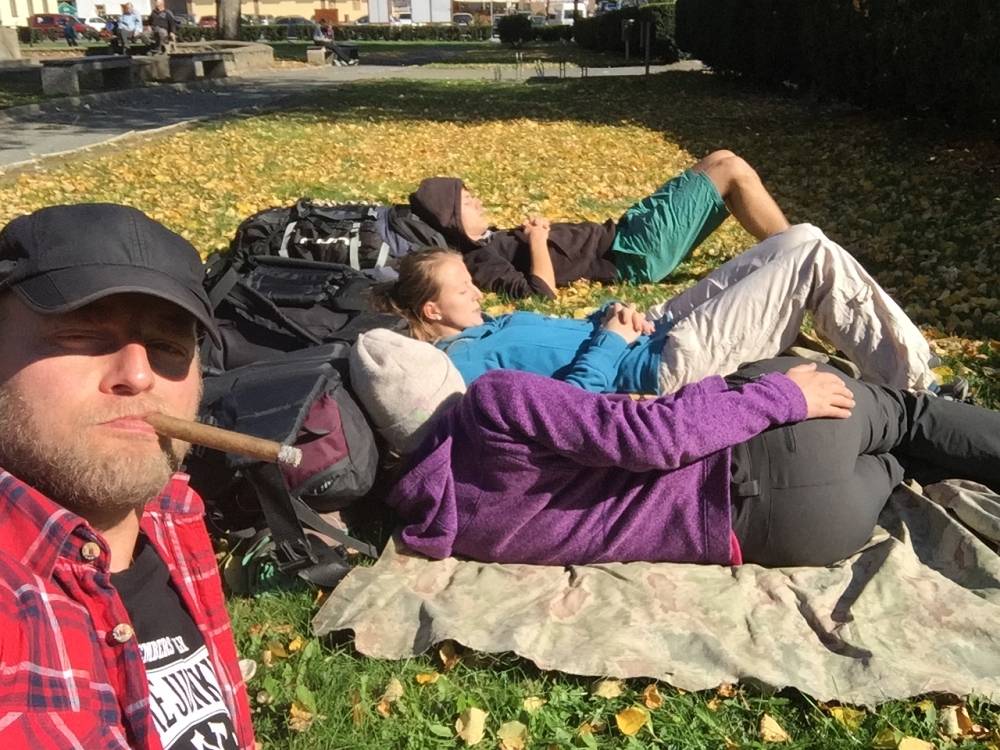 When we reached a flat spot for the second night, we prepared the fireplace, and some seating's.
The wooden plank with the carpet I borrowed from a nearby hunters lookout point, and of course next morning put it back there.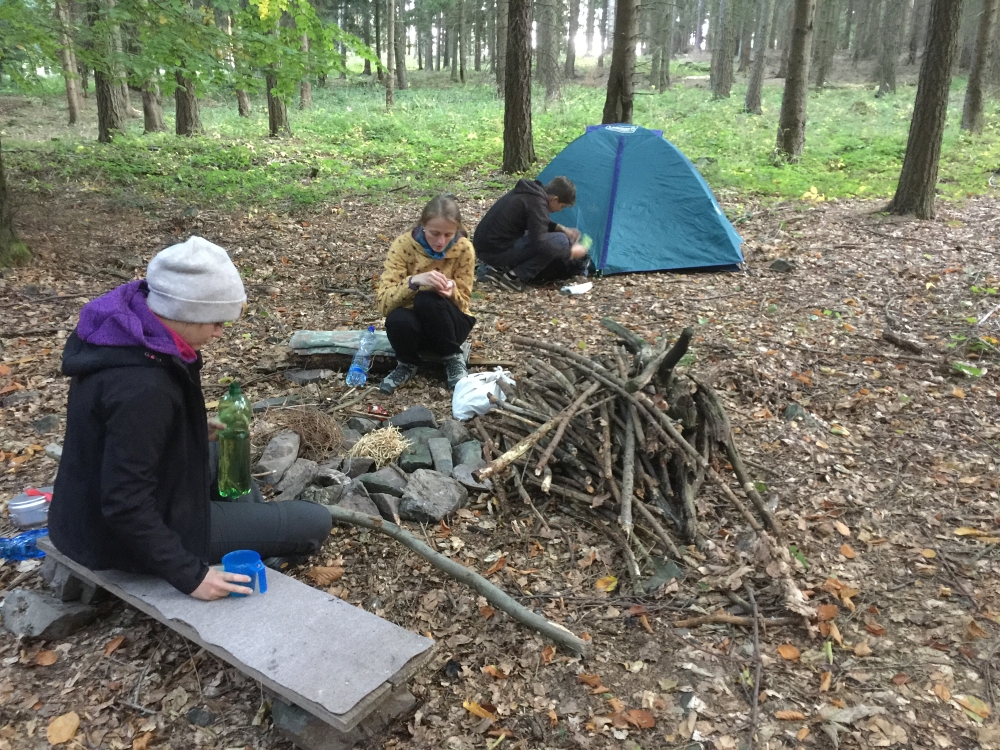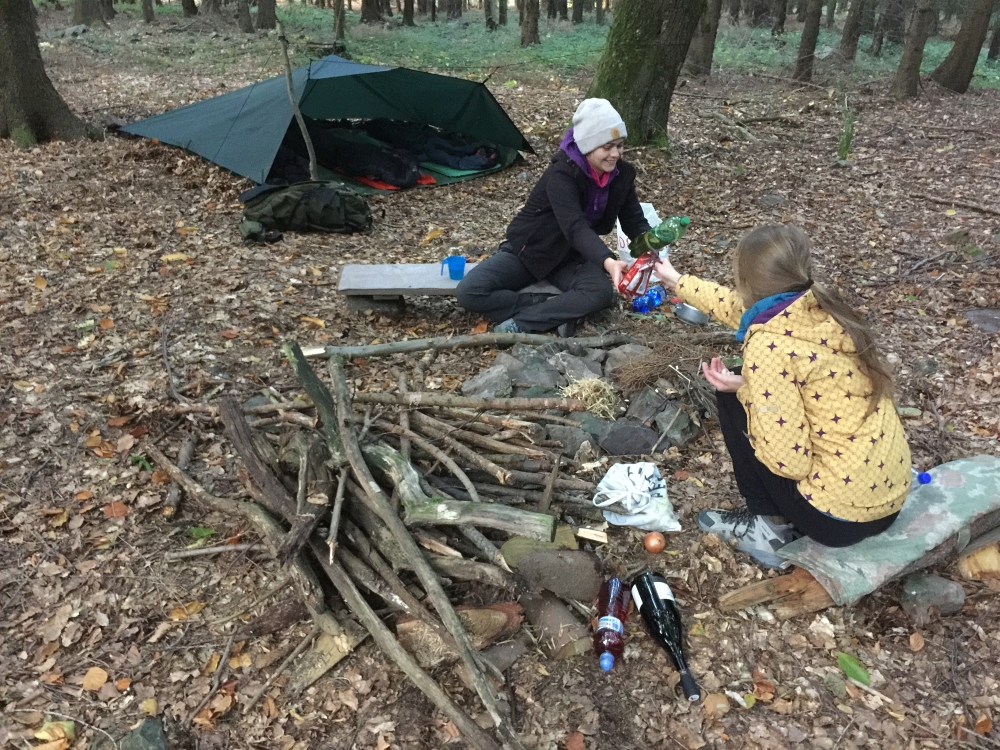 For me there was steak on the menu, and as well our collected mushrooms which Bara and Tomasi prepared perfectly.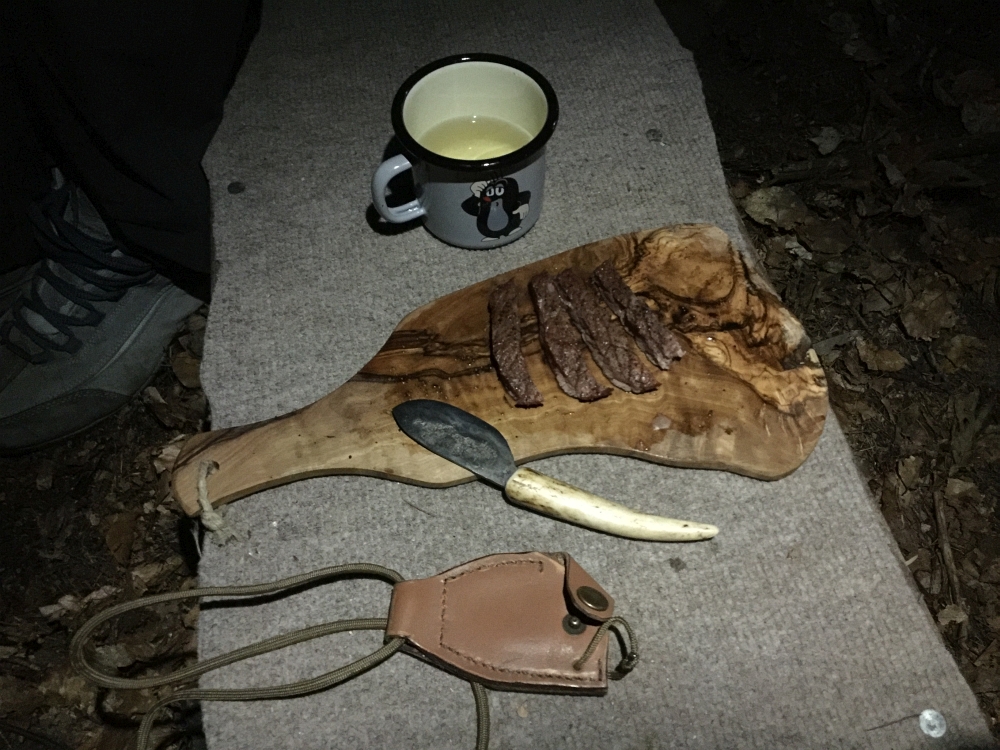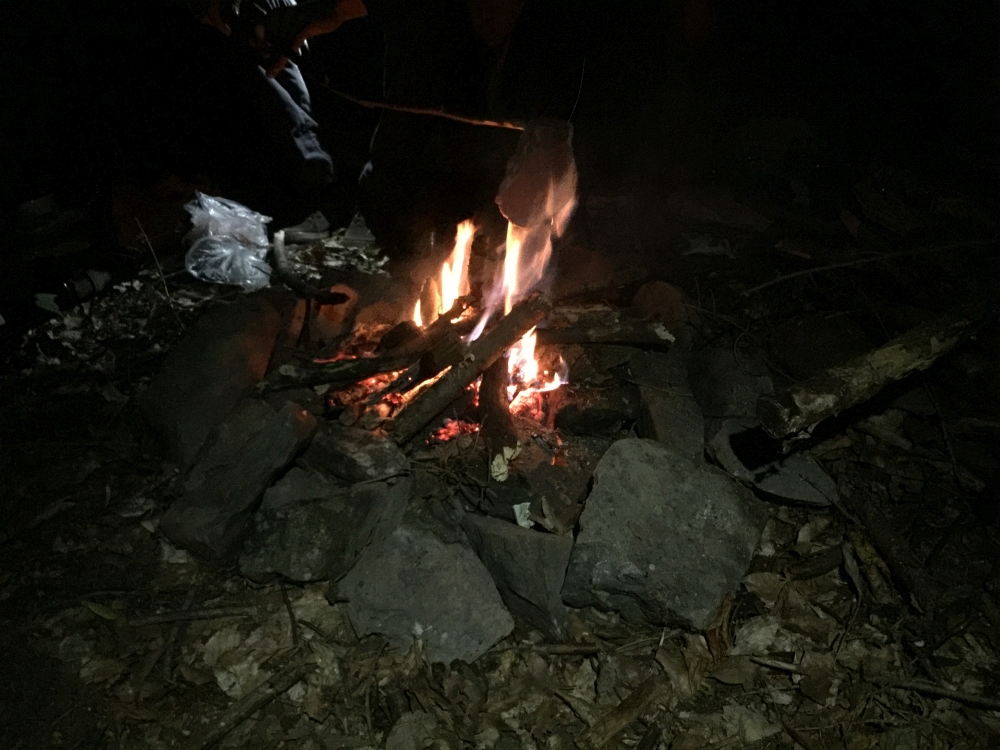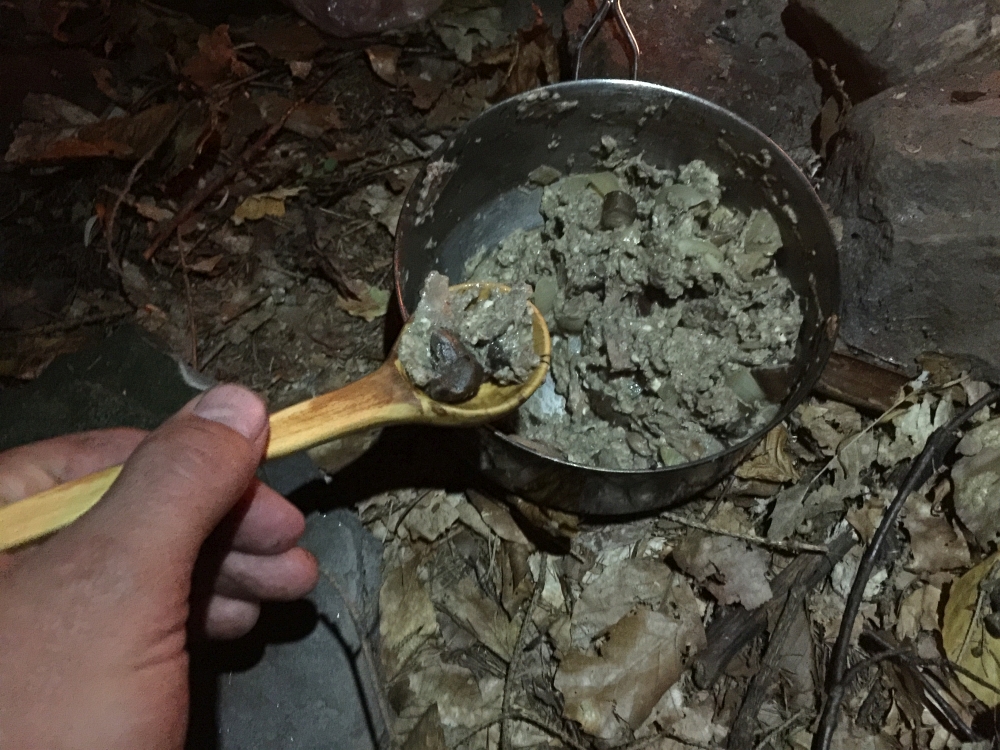 Next morning, hygiene is top priority..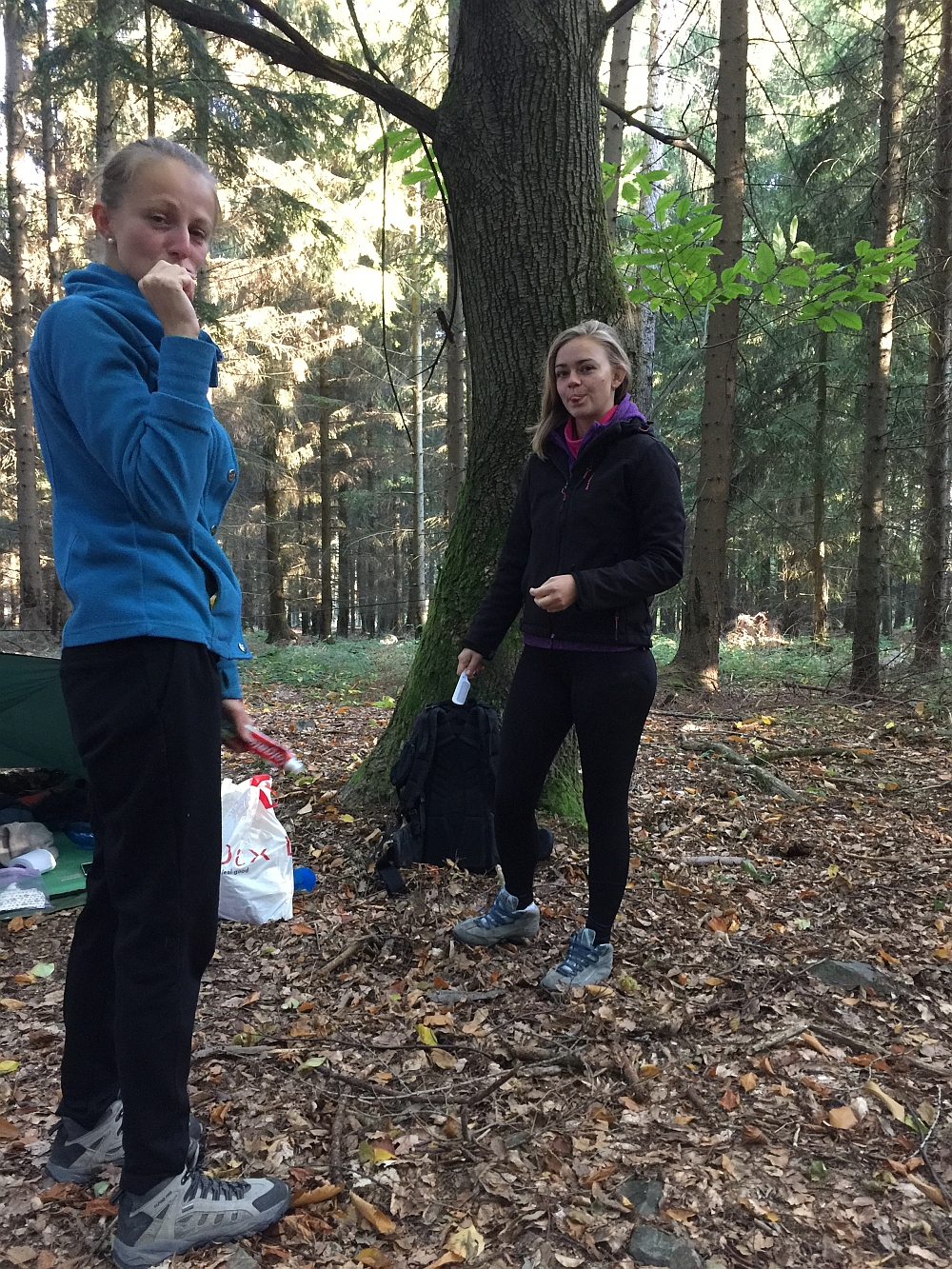 Sorry Mirek, I didn't bring any for you.. 🙂

In the next village we disposed of our trash accordingly.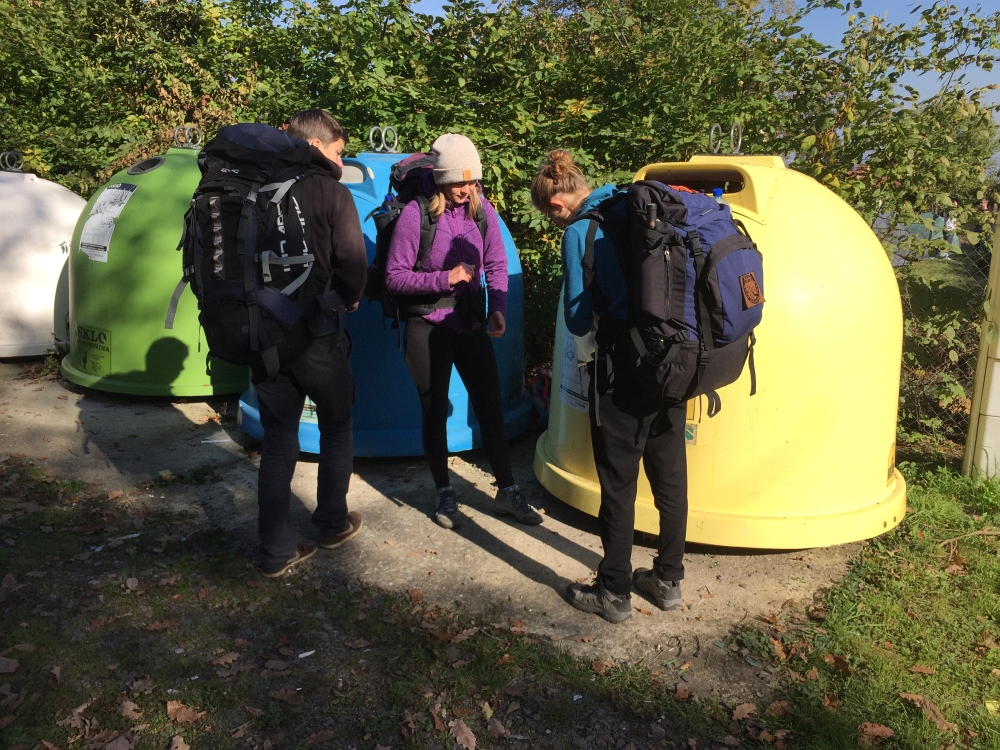 Juicy pears along the way.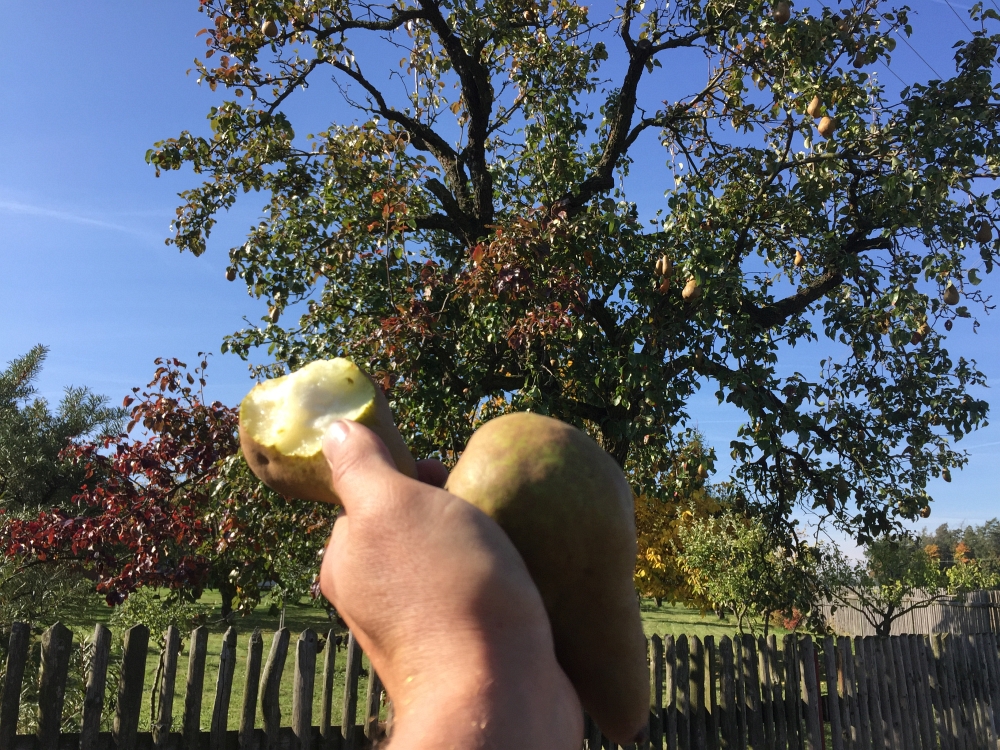 Next castle ruin, much smaller as the first one, but still nice.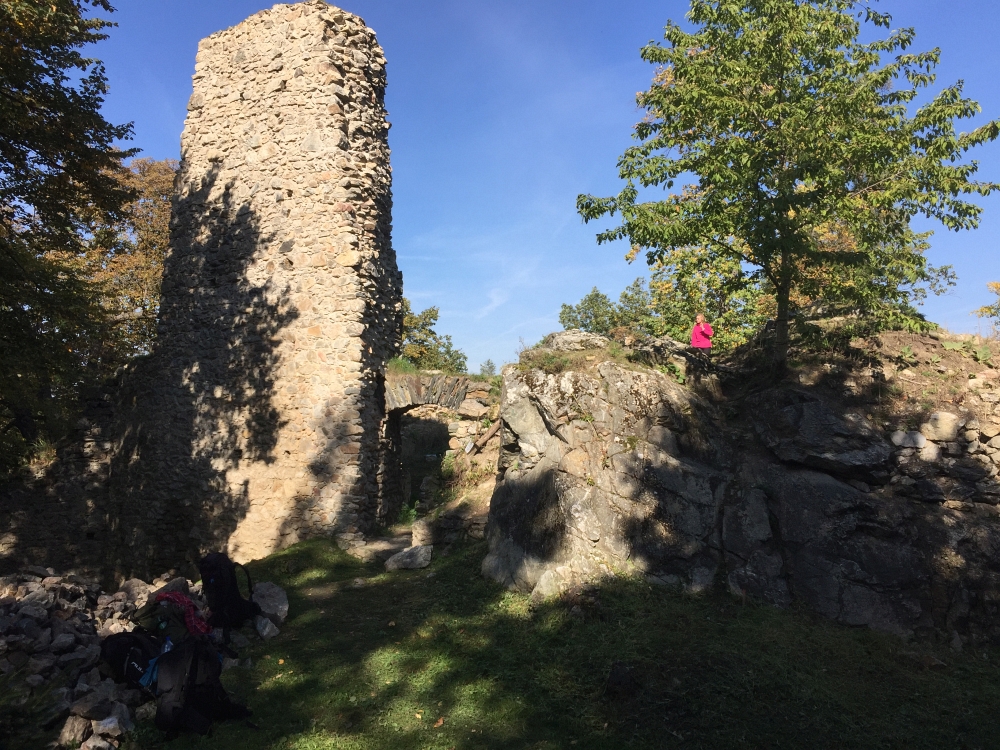 From some trash in the woods I made a small carrying bag for the mushrooms I collected for at home.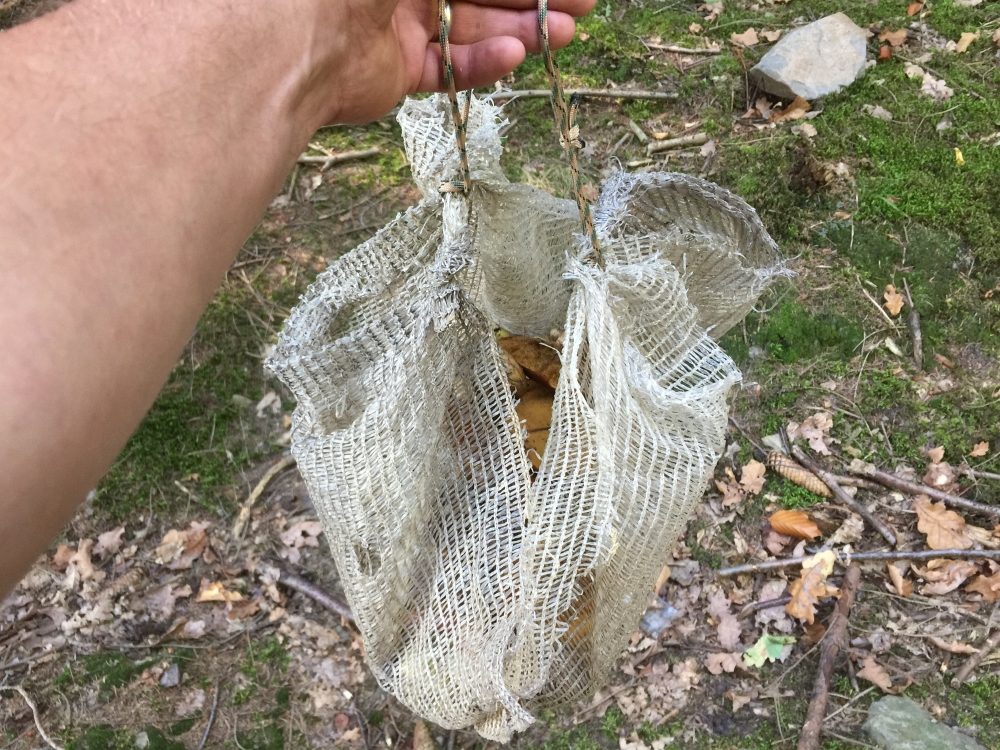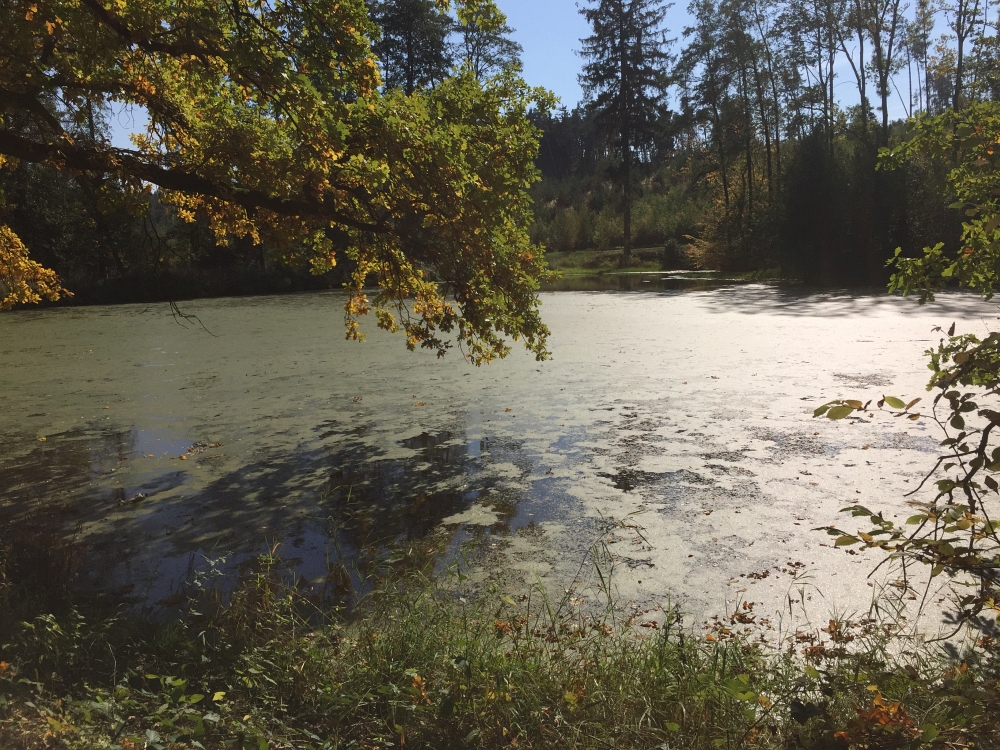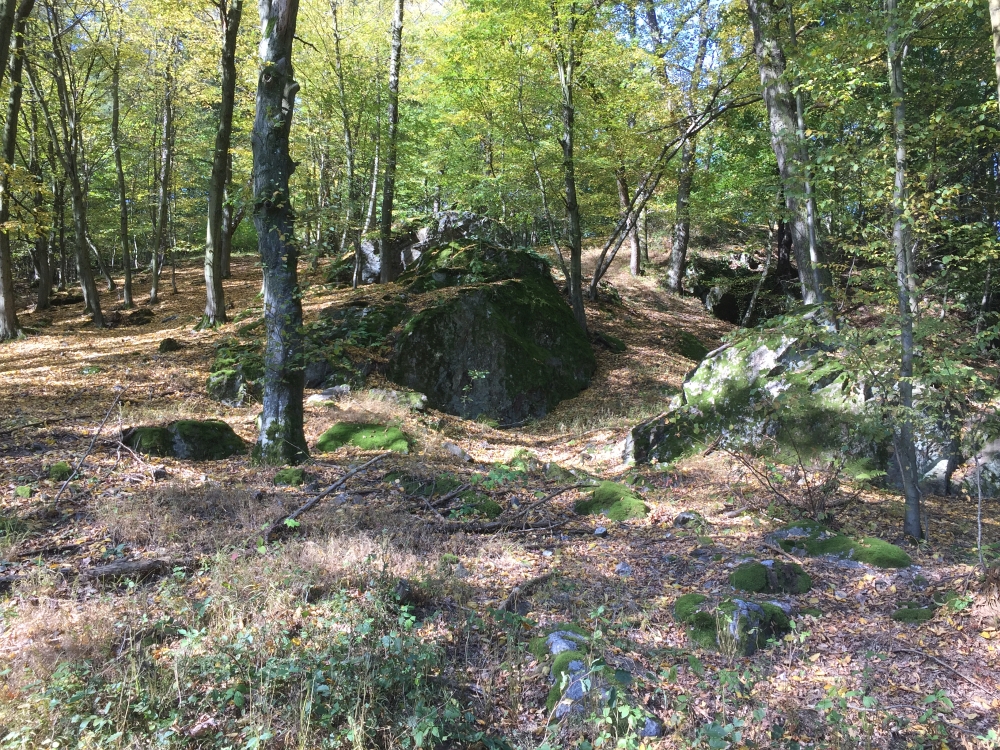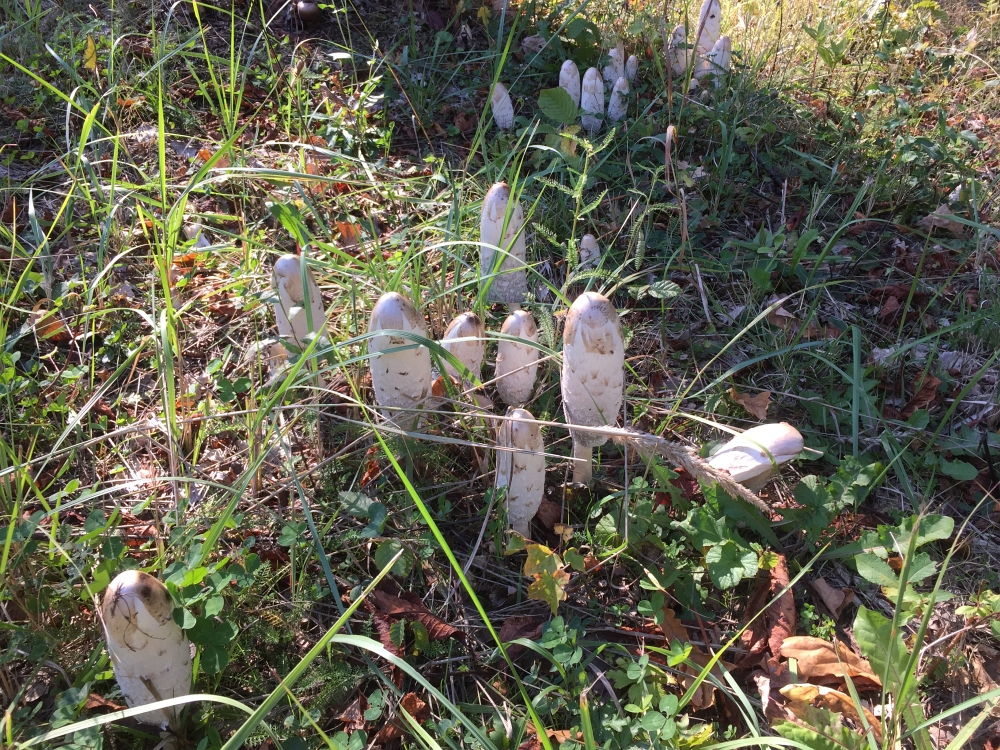 It's important to protect also the small tree's from those evil horses..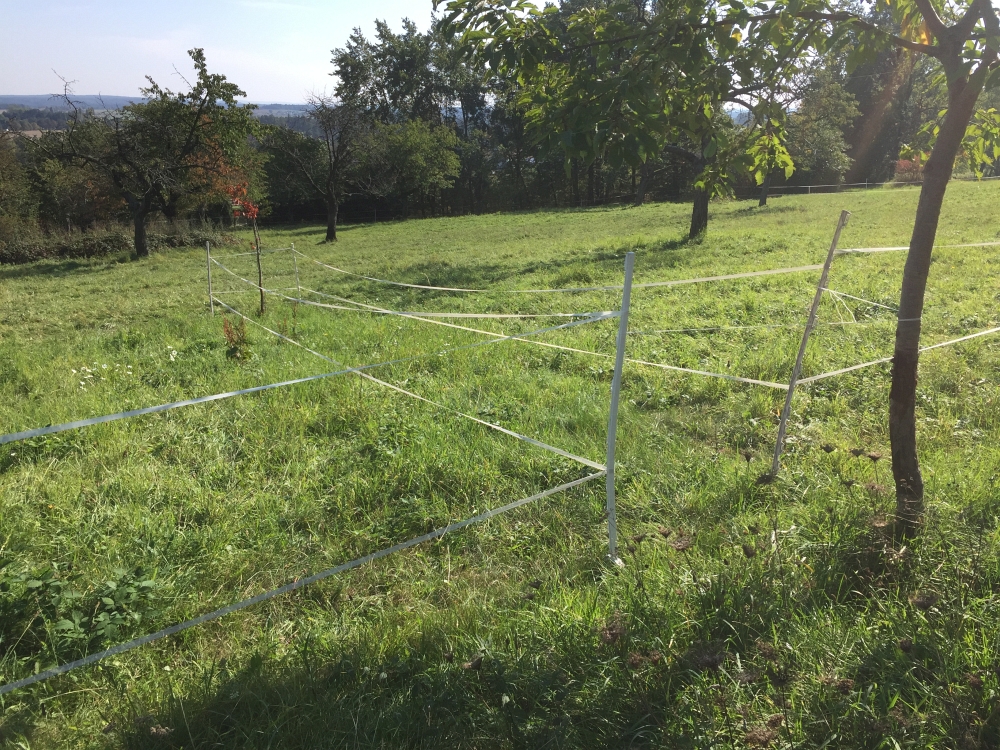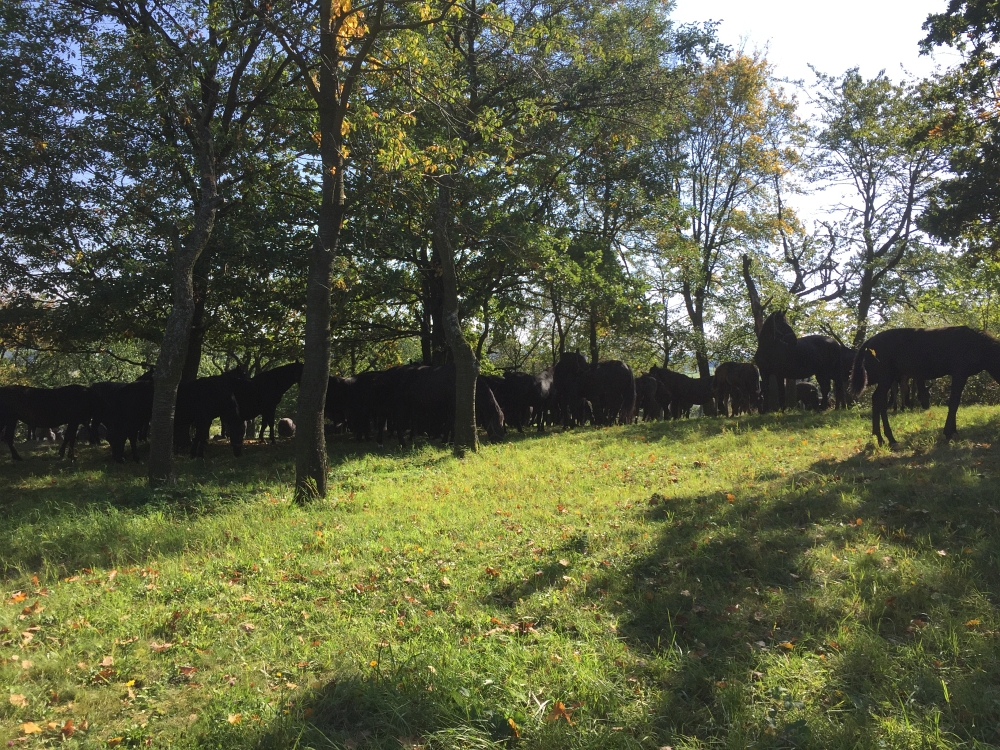 And we reached the village where we took the train back home again.