Together with Mirek and my dog, we spend this weekend in a rocky area, north of Prague.
Here and there was still some snow, but the temperature was slightly above 0 Celsius.
The landscape was amazing, and in total I made 166 pics, of which you will find here only 52 🙂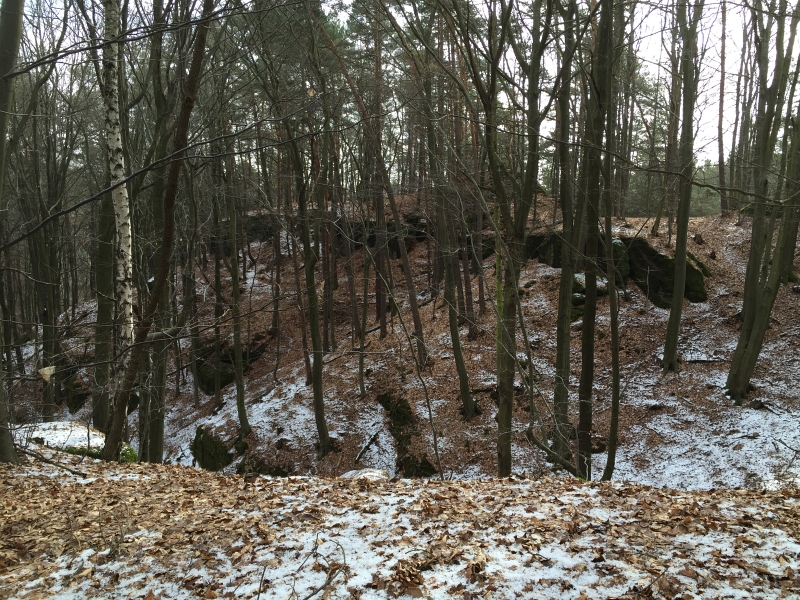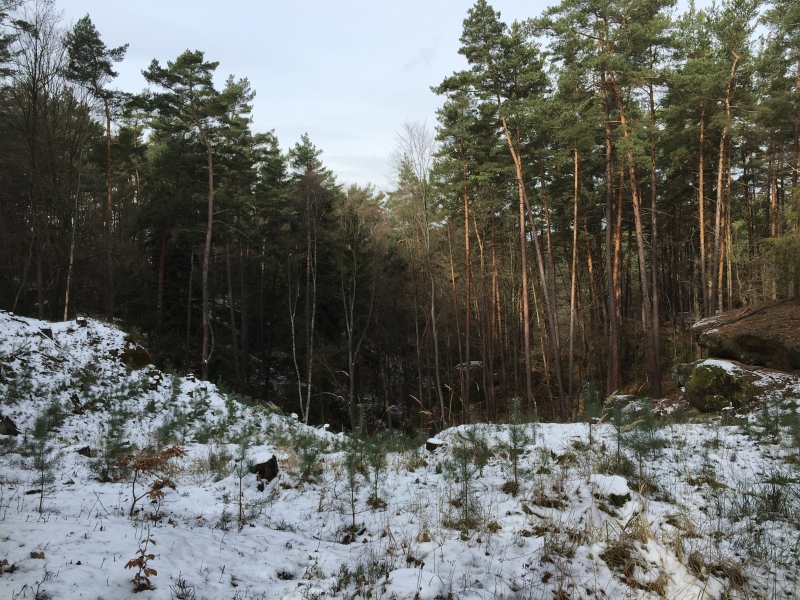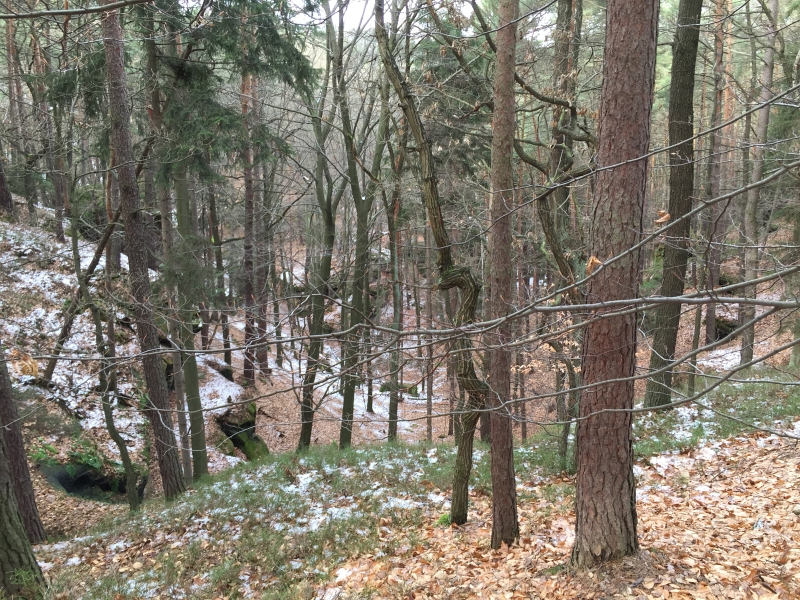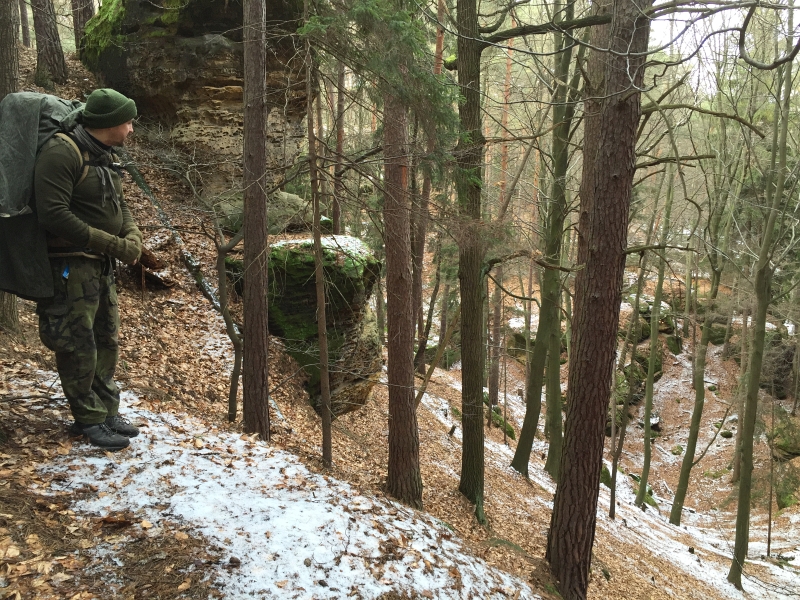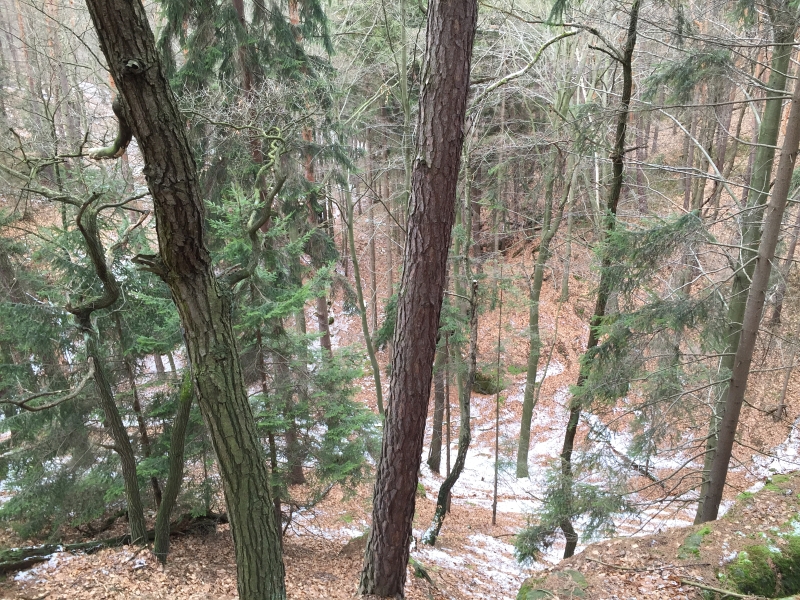 In this valley we decided to make camp, the tree's behind us where perfect for the hammocks, and on the right side was a overhanging rock with a sandy place where we could sit and make a fire.
We put our backpacks down, and went for a walk around.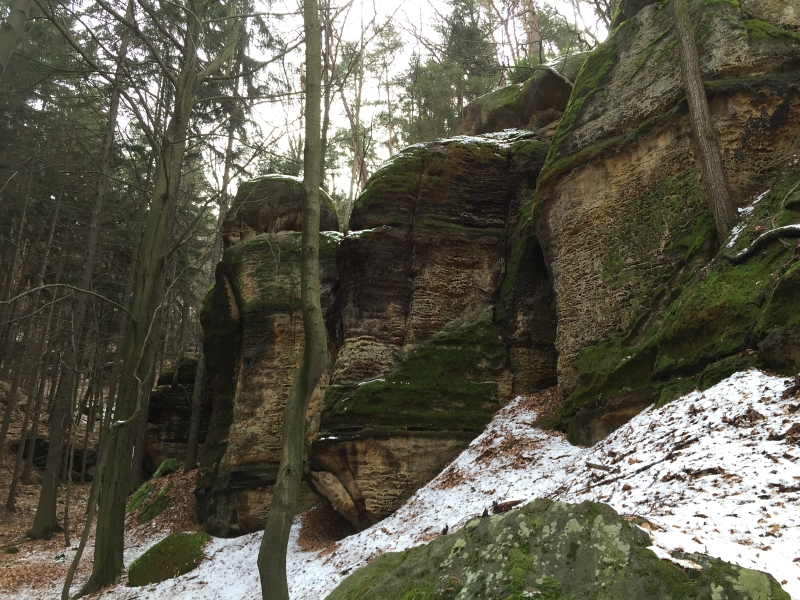 Very interesting to see all those layers in this broken rock.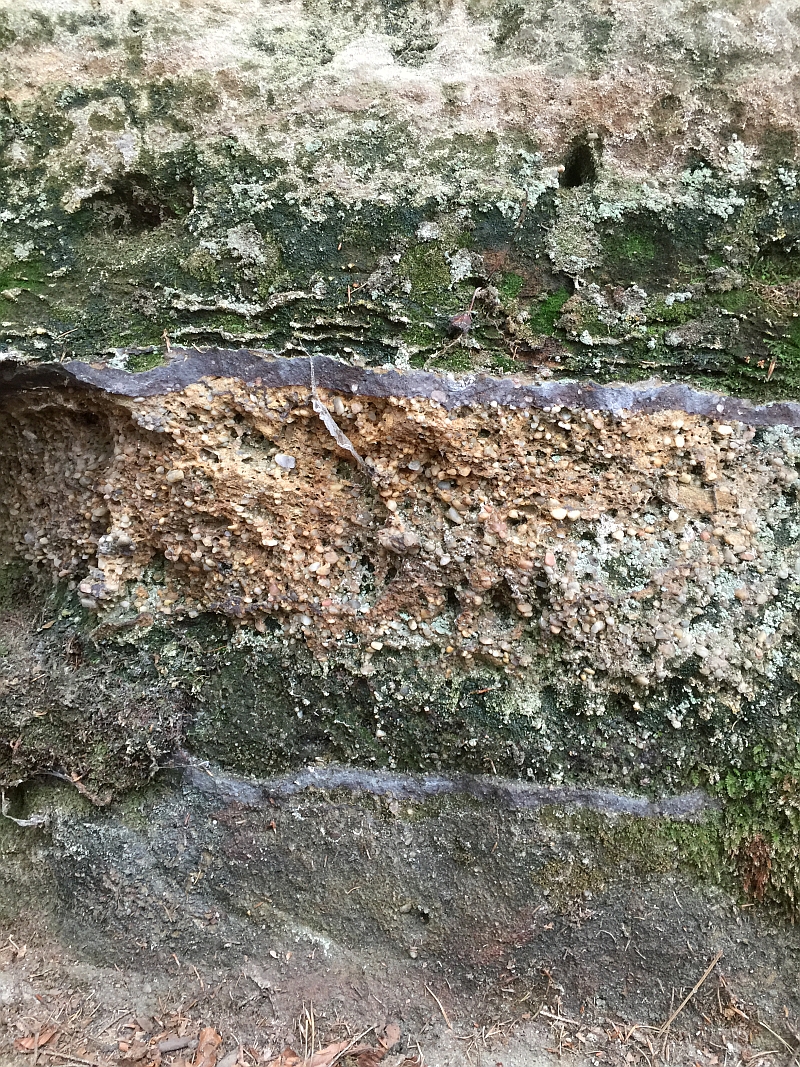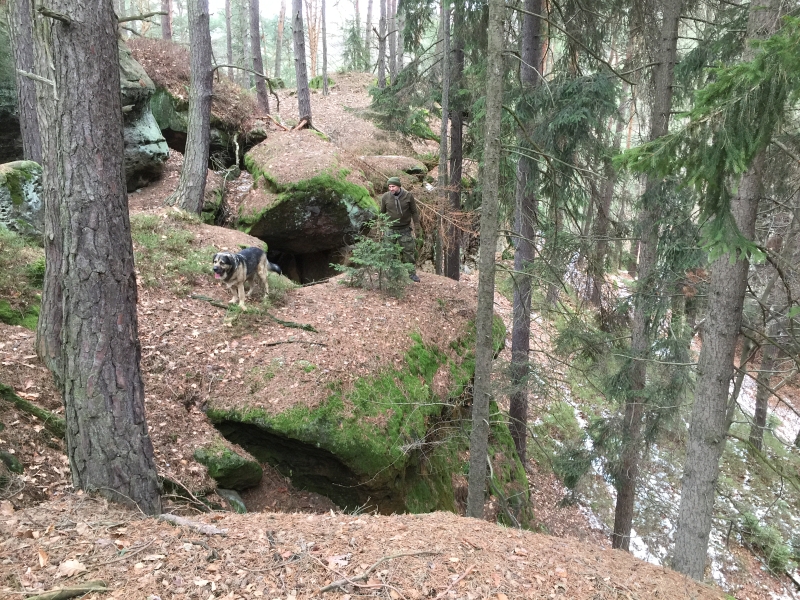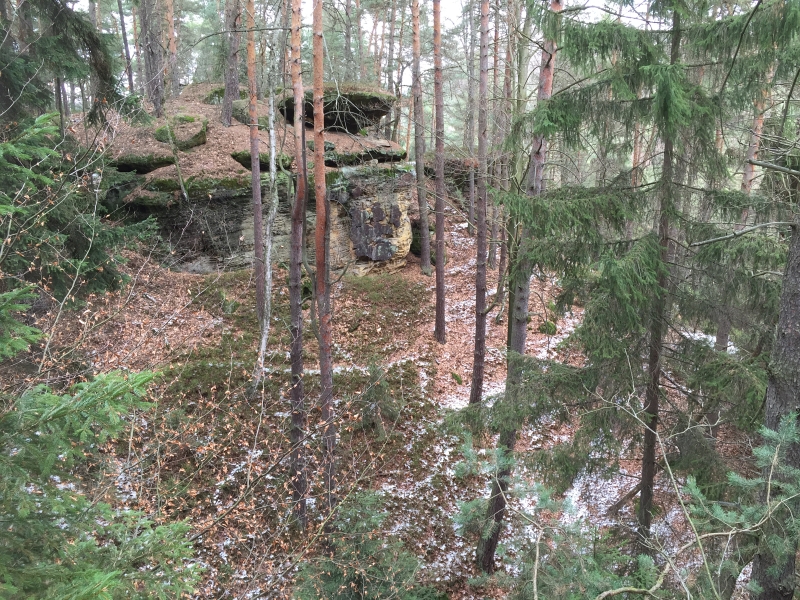 Tree loves rock, or rock loves tree ?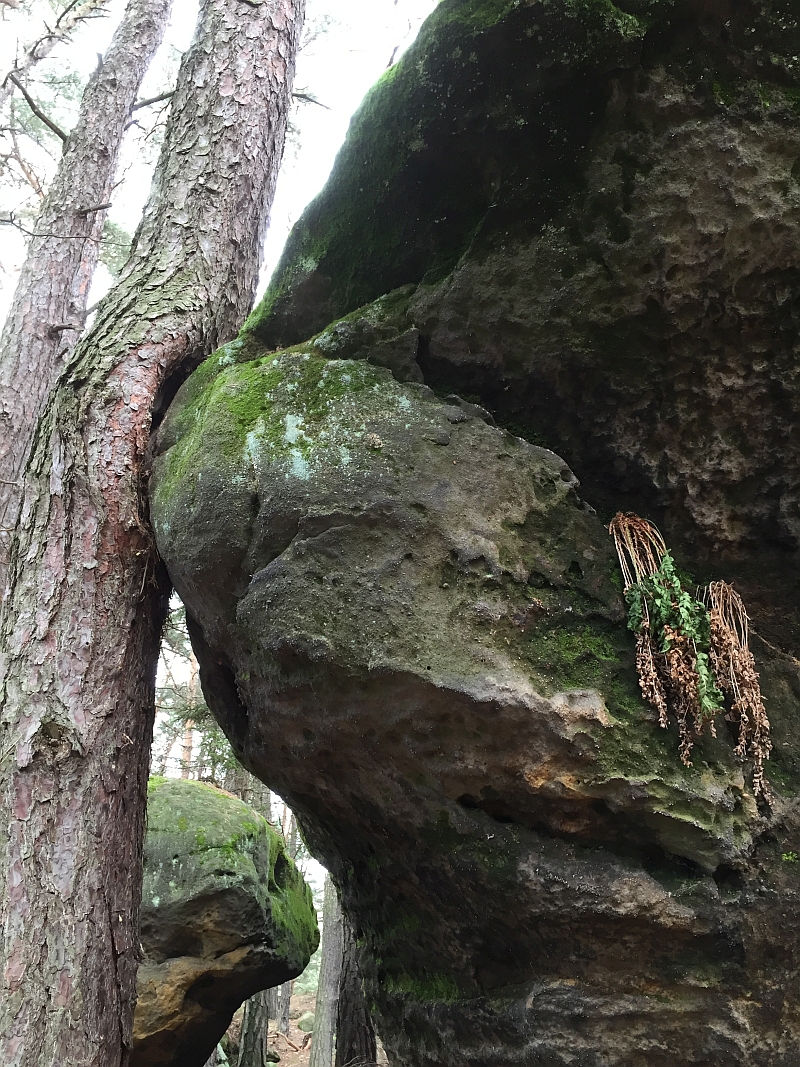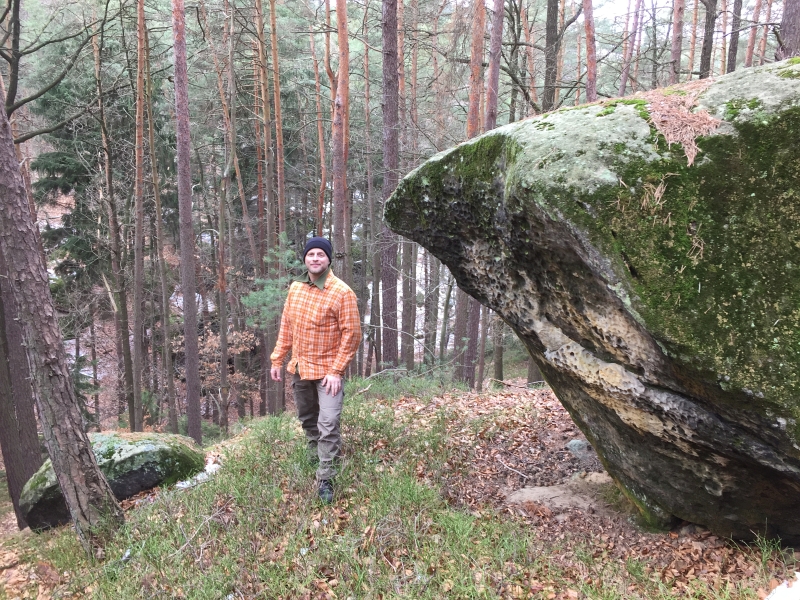 Our backpacks, the hairball, and the overhanging rock for our afternoon / evening fire.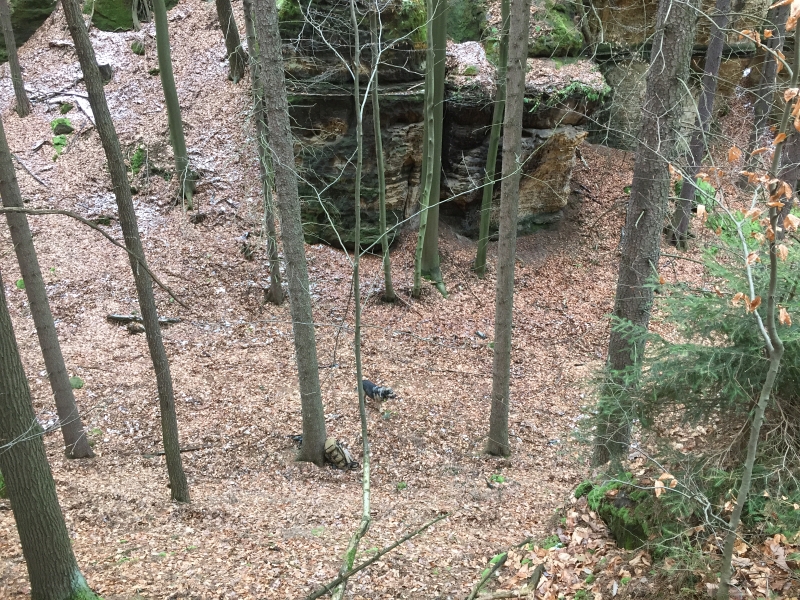 Time to set up camp, but this can't be done without a nice cigar to celebrate the fine location we found.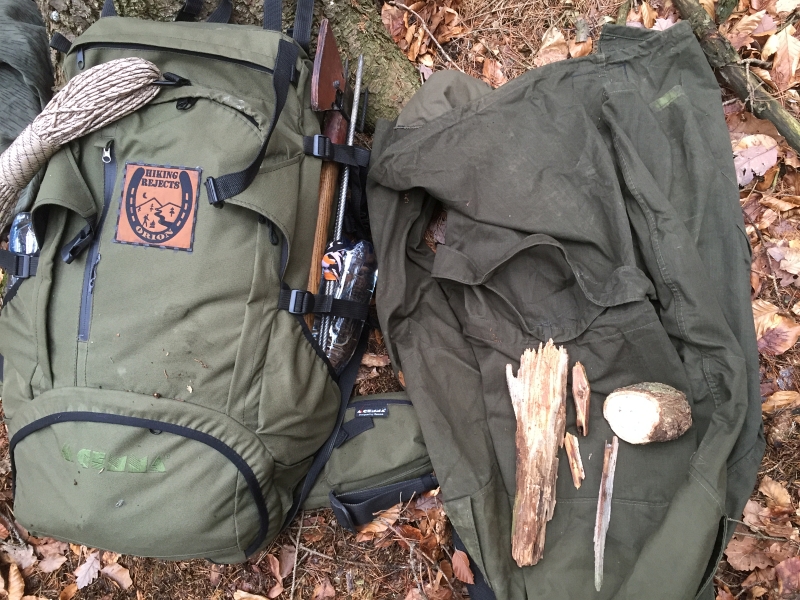 With some fresh found fatwood, knife and fire steel, the flame needed for the cigar was quickly made.
My meat plate served as flat & dry surface since everything else was wet.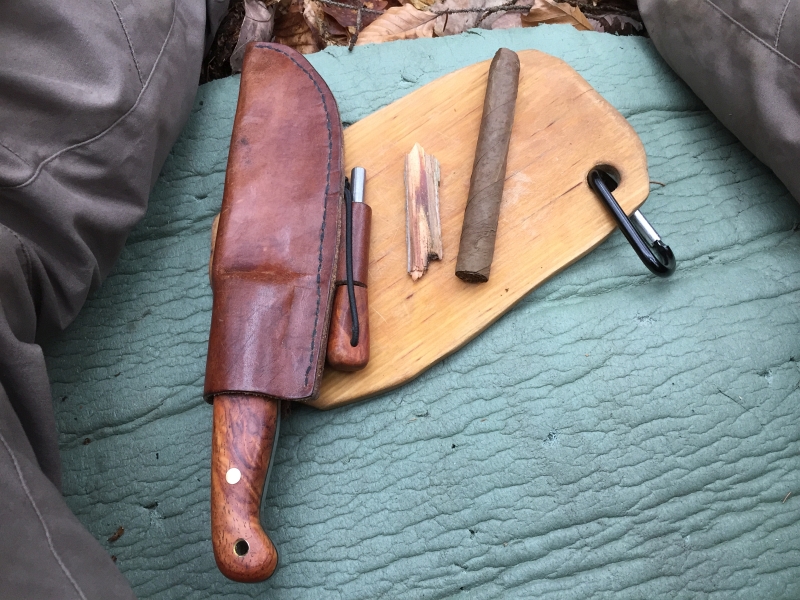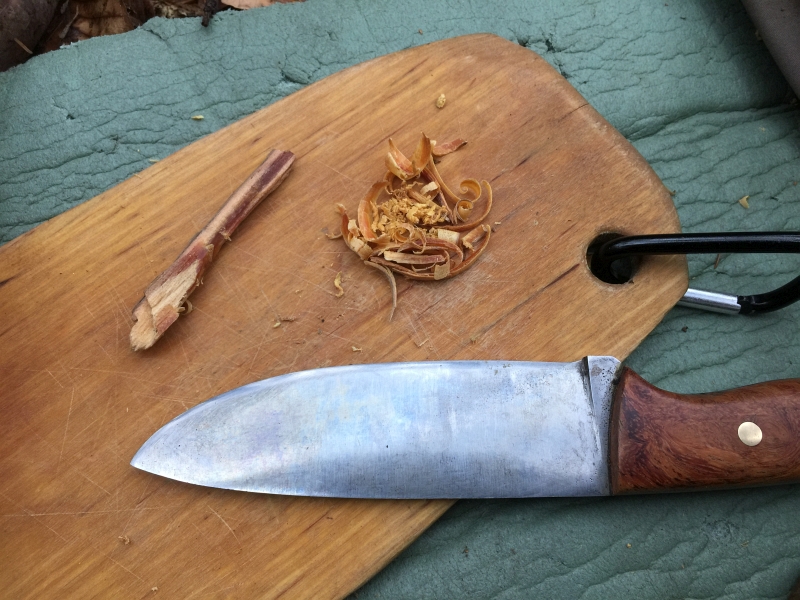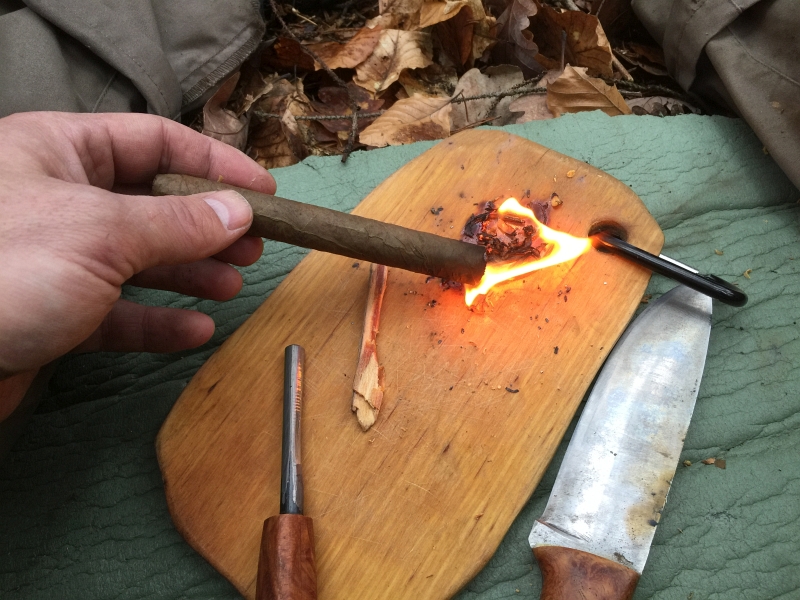 My setup.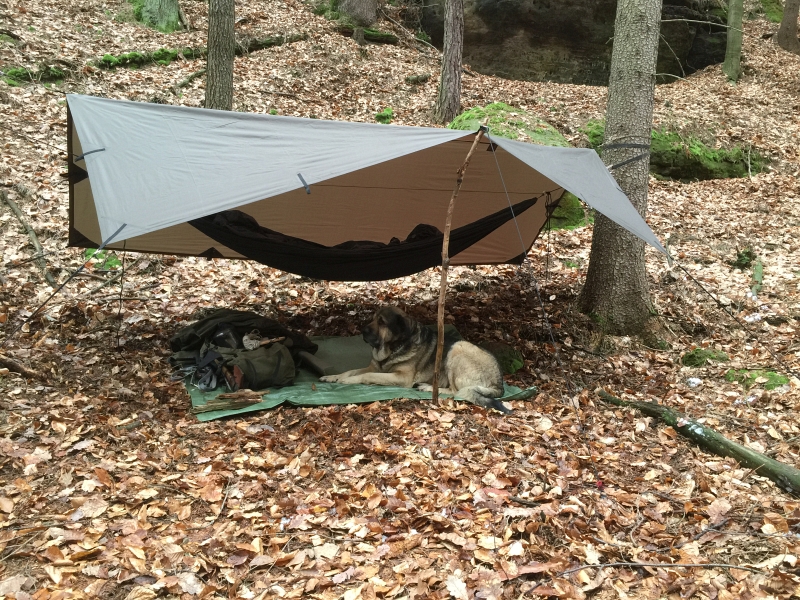 Mireks setup.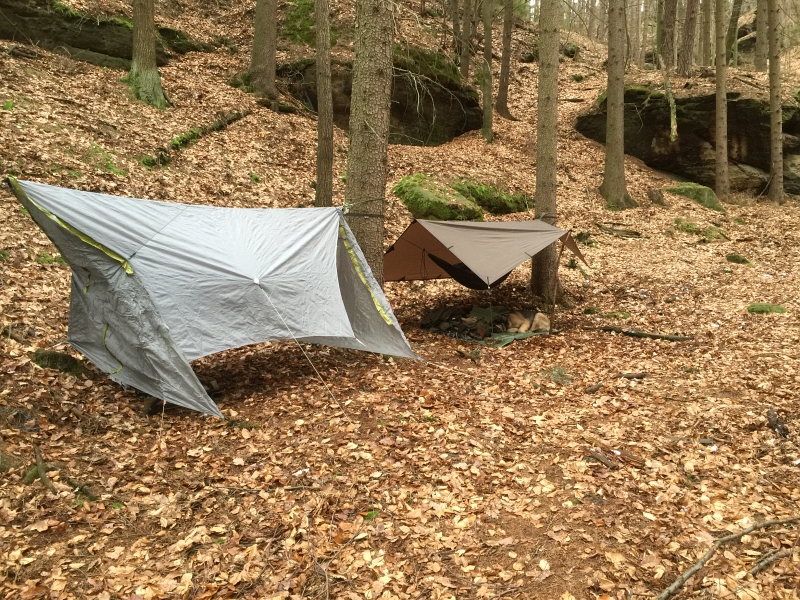 Collecting dead standing wood for the fire.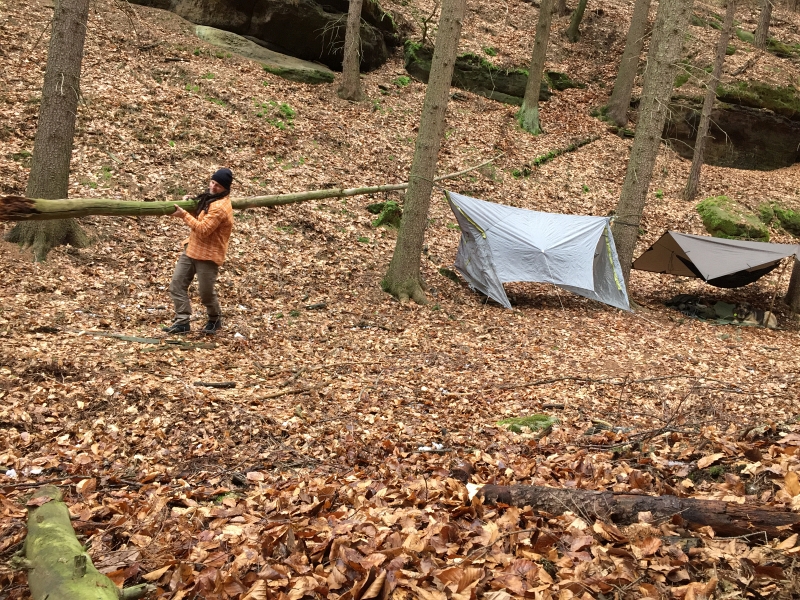 All prepared.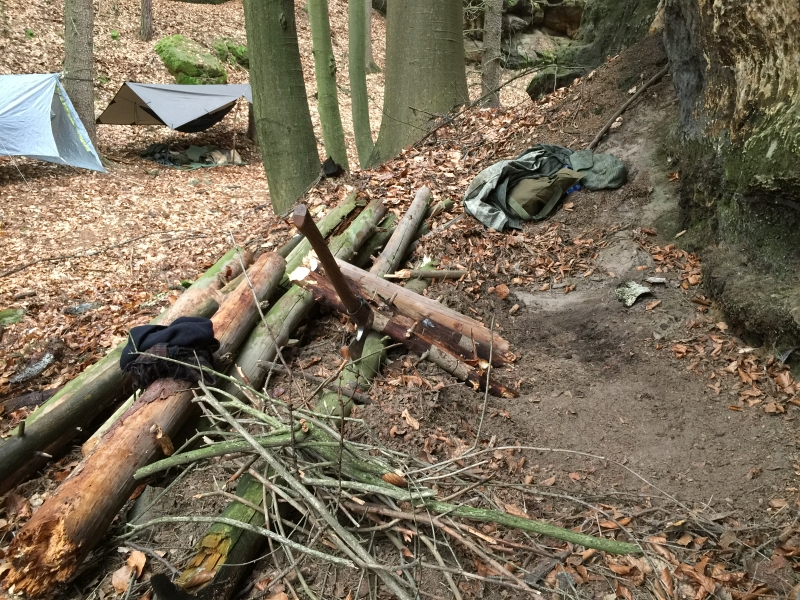 Time for a rest.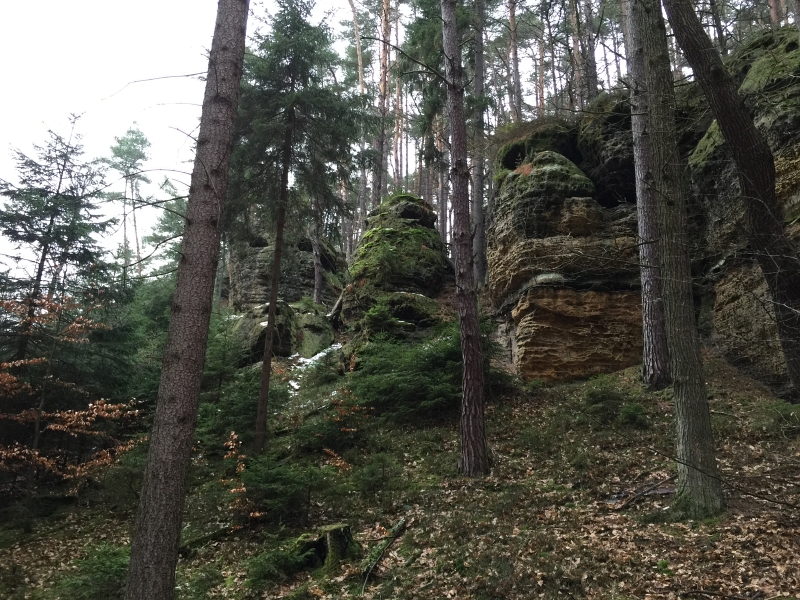 This bad boy I saved a special occasion that happened recently, so tonight I decided to enjoy it.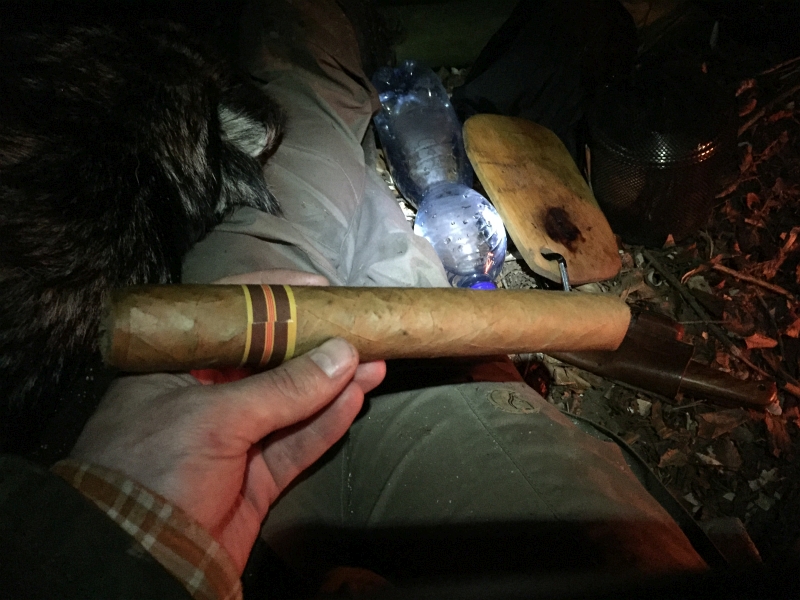 First some bacon, then some pork steak, and finishing it of with the cigar made it all complete.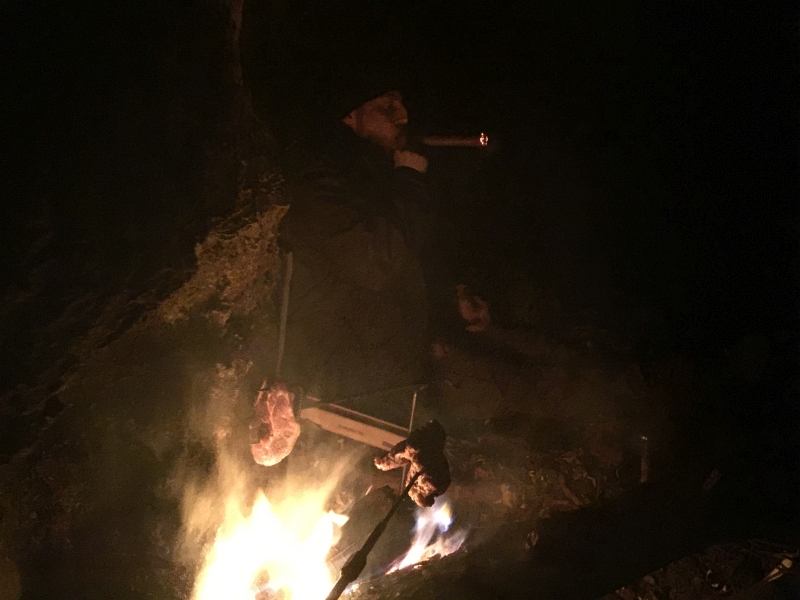 Next morning. I slept in my 3 season sleeping bag, the temperatures didn't go very low, my best guess was around 4+ celsius. But the whole evening and night there was a constant fresh breeze going through the valley, and therefore I had my jacket around my foot end to protect my hammock from the wind, and inside I had a bottle of hot water with spruce needles, to keep my feet warm. Result is that I slept good, and had some fresh warm needle tea in the morning.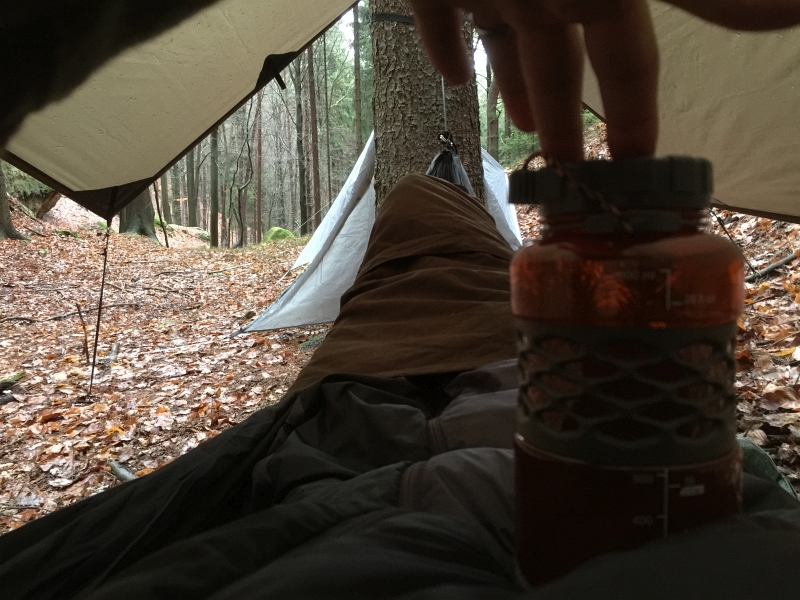 While Mirek was still sleeping, I went for a walk around with the dog. The morning was quite dry, till I started walking.. first slight rain, the big heavy drops.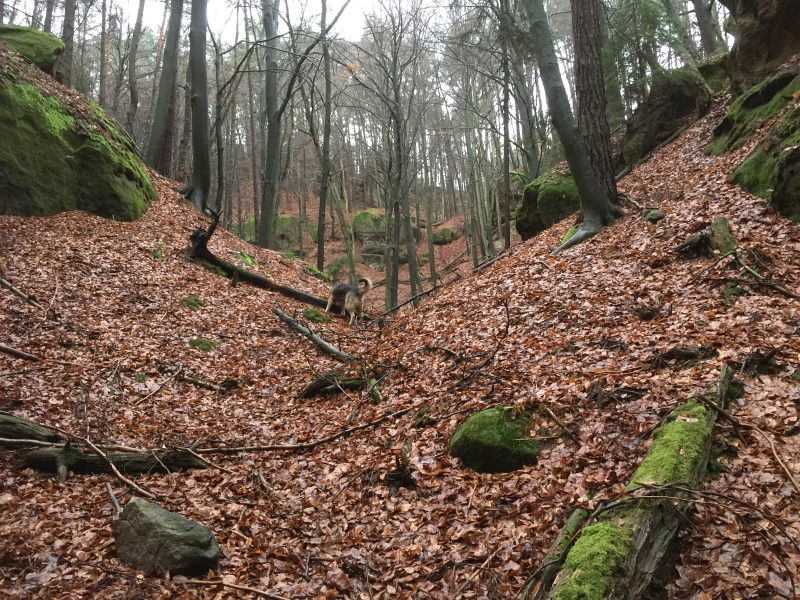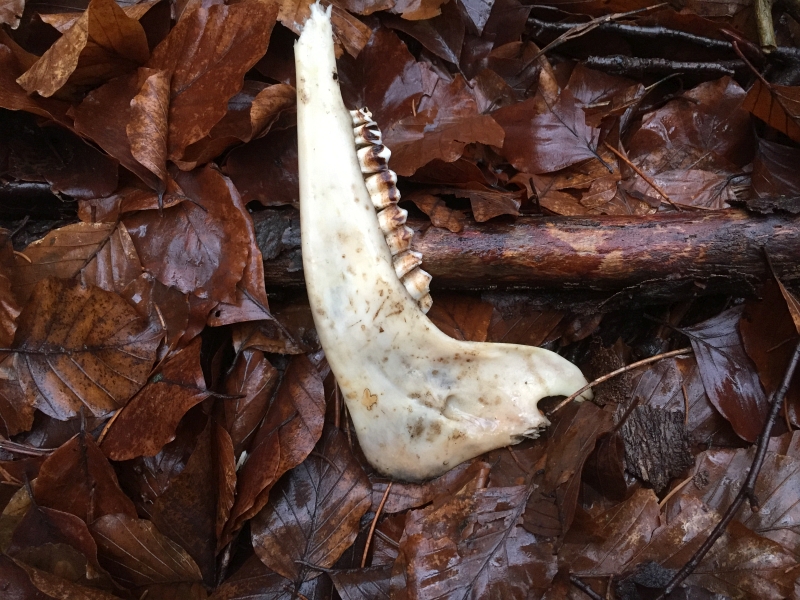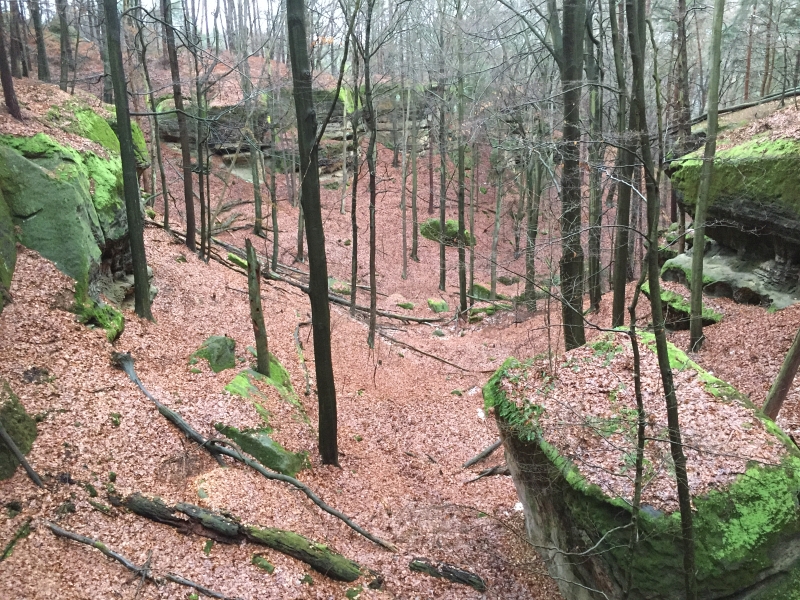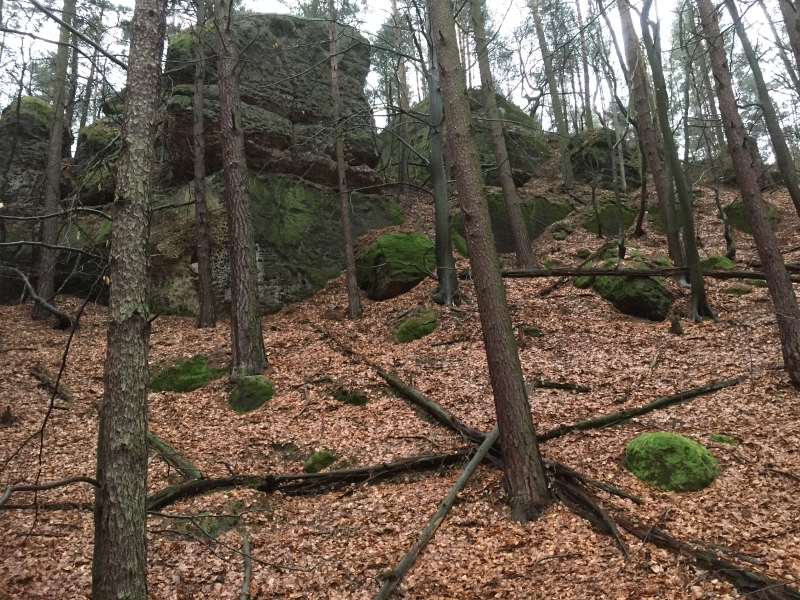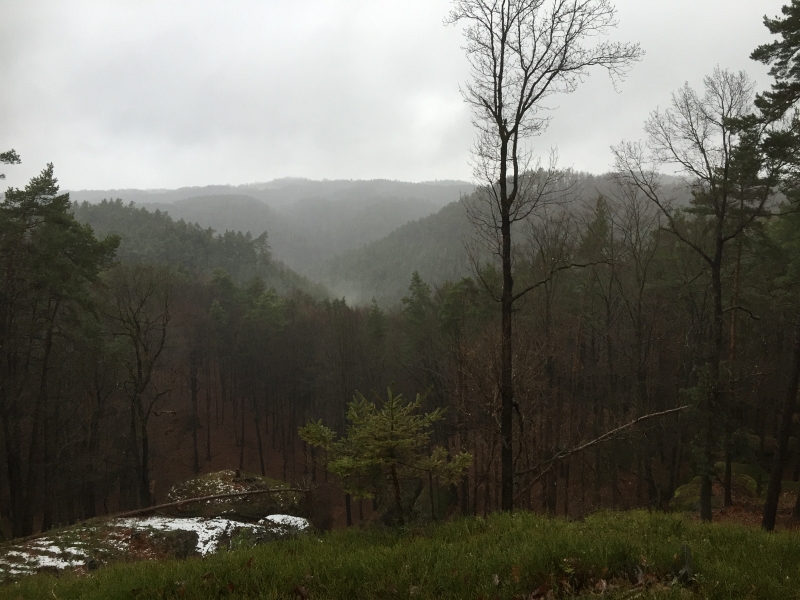 Back at the camp, starting to make a fire again for breakfast.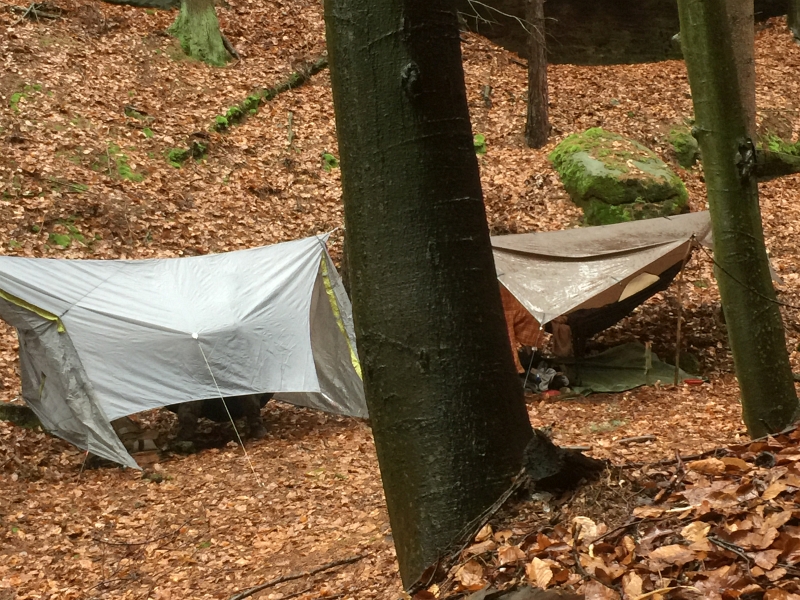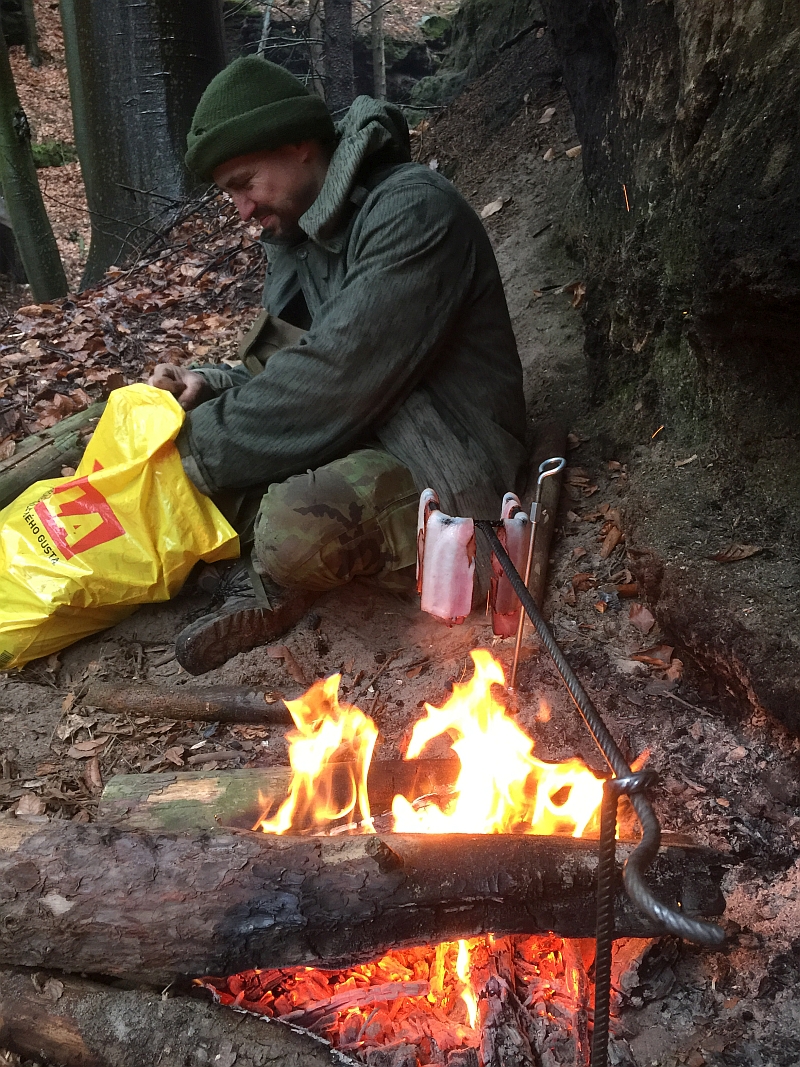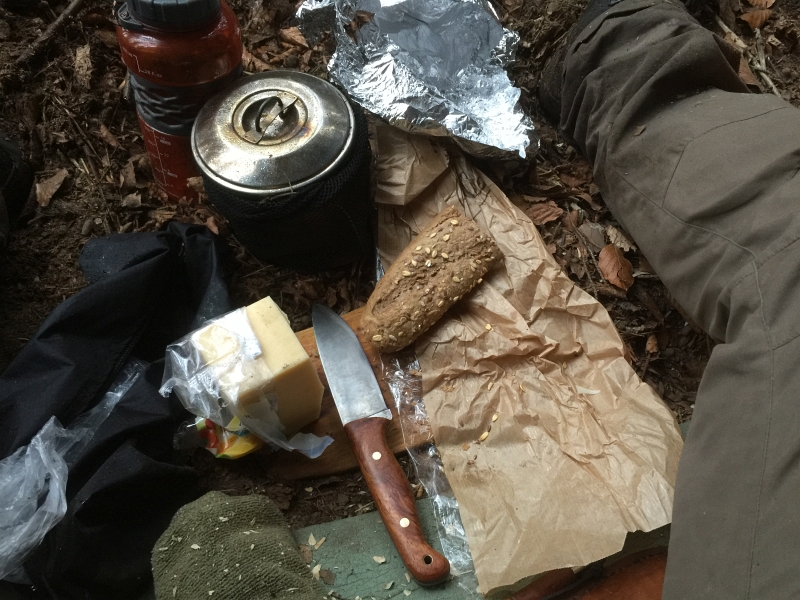 On the menu was melted cheese, juicy bacon en toasted bread.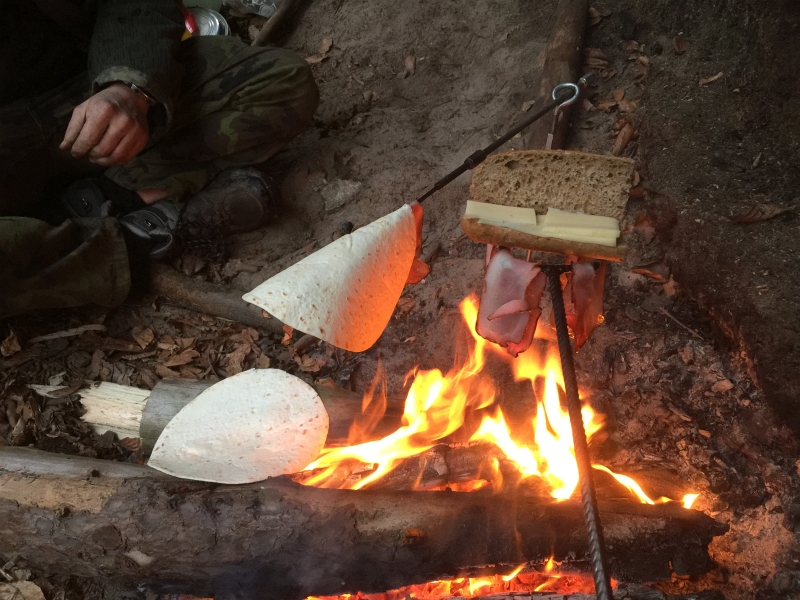 I still needed a spoon for my billycan set, so I took a piece of birch and started carving.
And also time to continue the bad boy.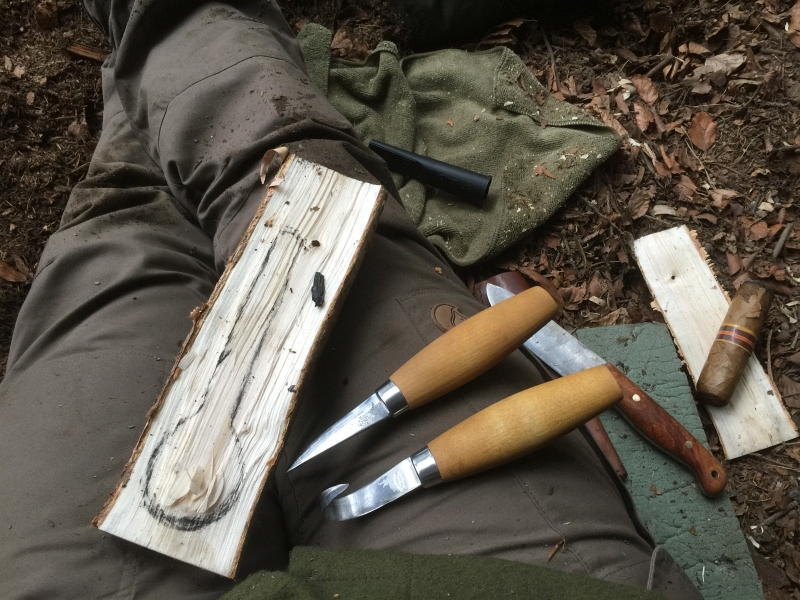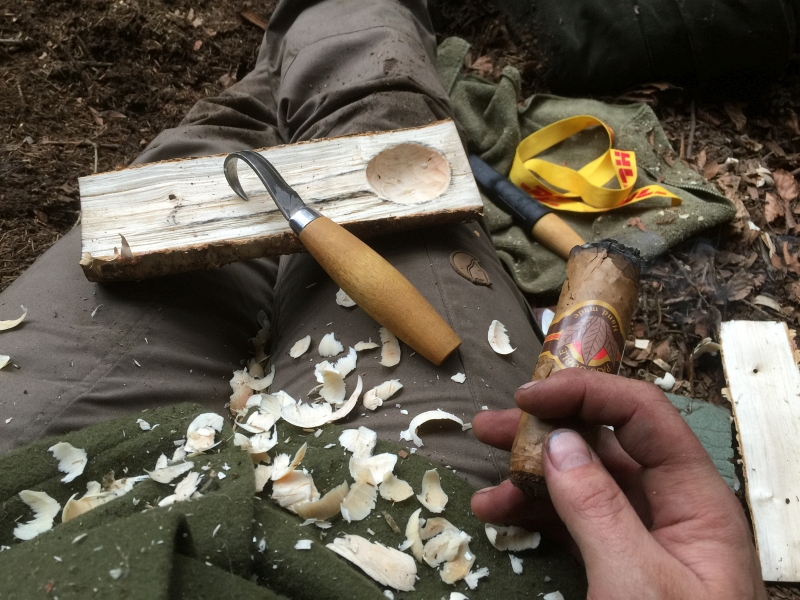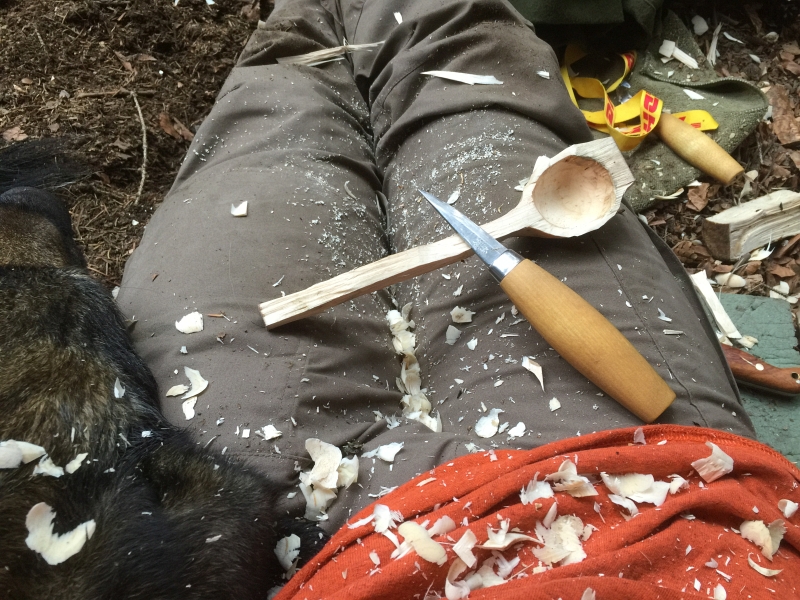 Not bad, at home I will sand it up and then oil it.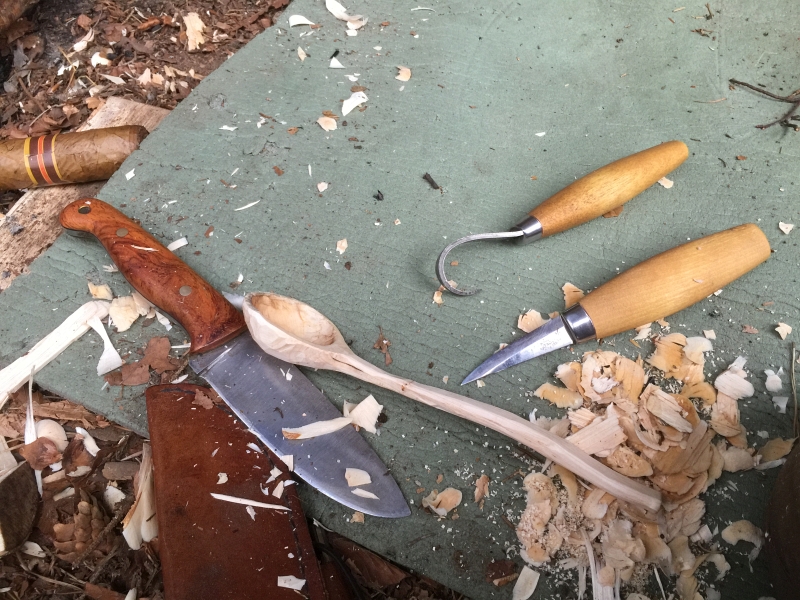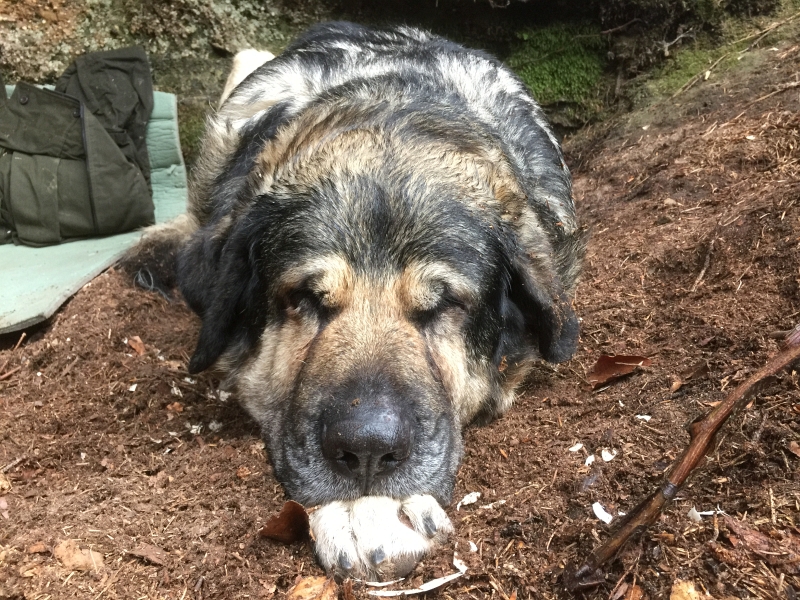 Time to pack and go home again.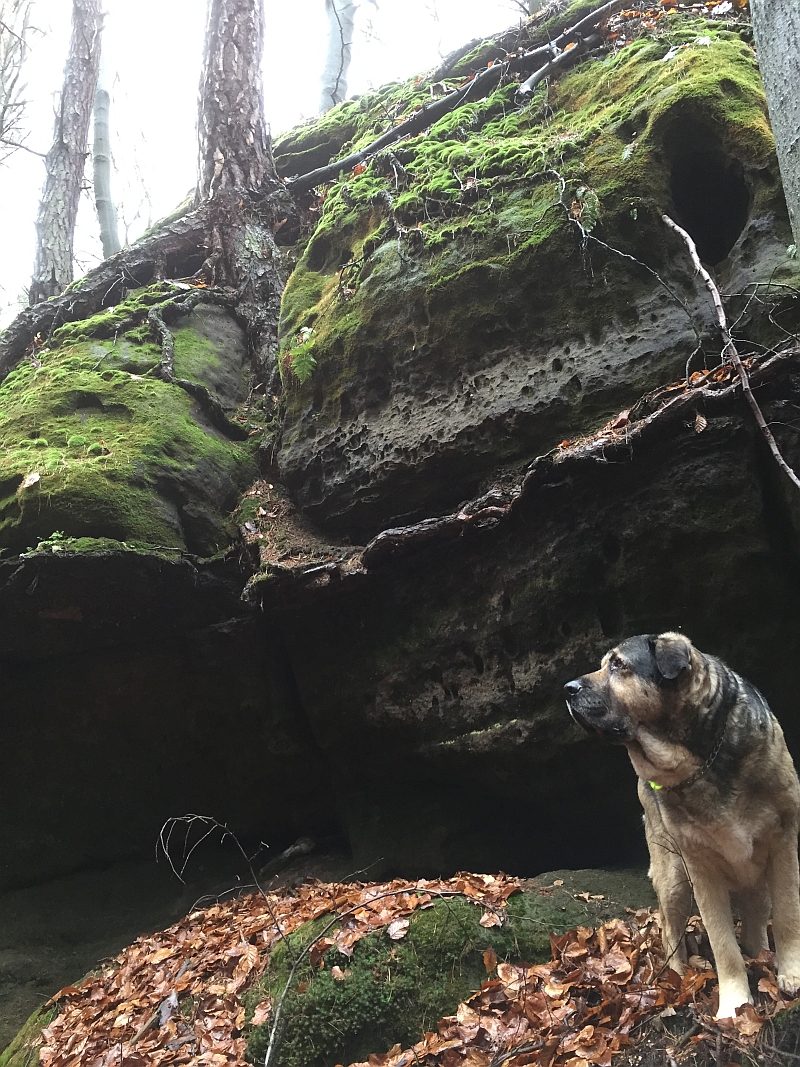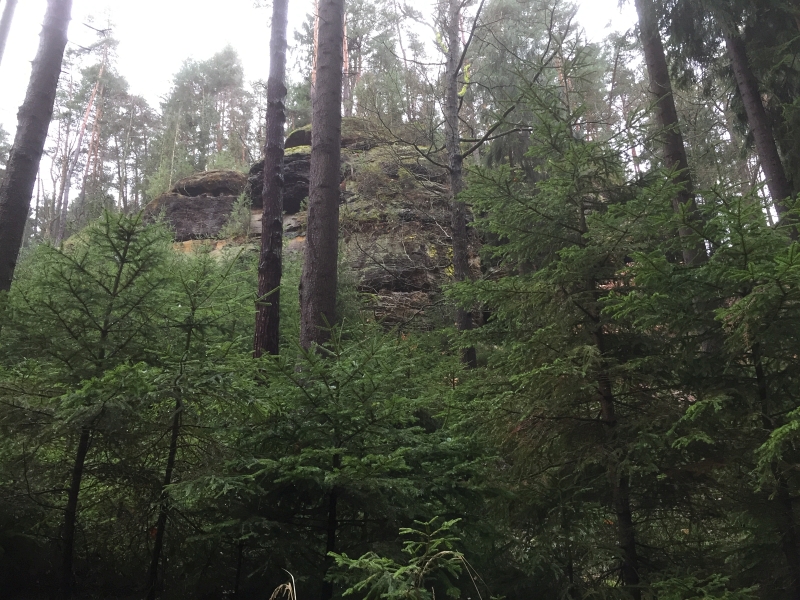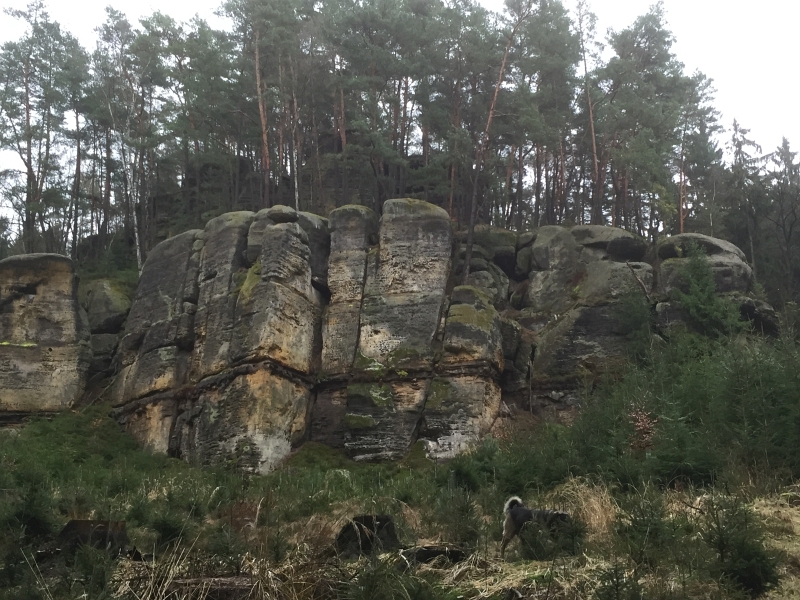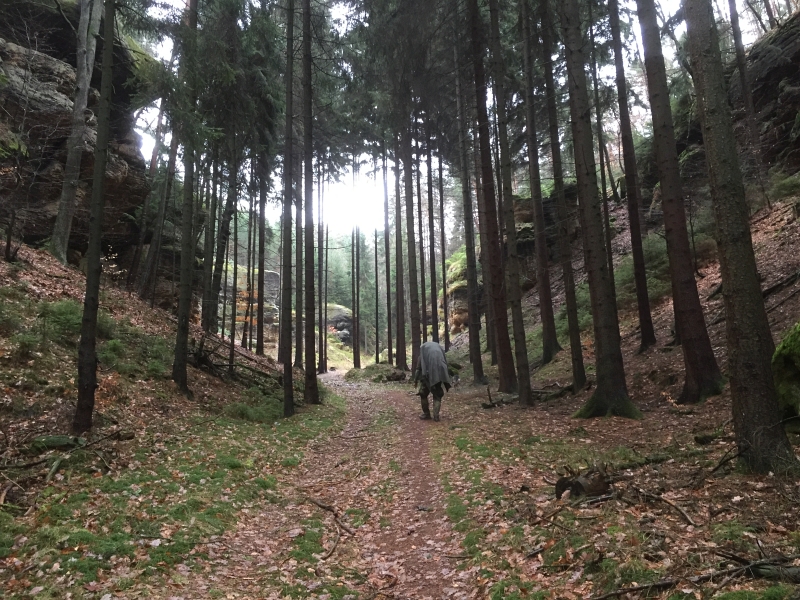 In the village where we parked was no pub open, so in the next village I had a nice cold beer and a juice for Mirek.