With a friend from Holland, here a small overview of the 3 day, 2 night trip in the west of Czech Republic.
After parking the car, we left the path and went straight through the fields to a hill which has a ruin on top of it. In the fields we found this deer leg.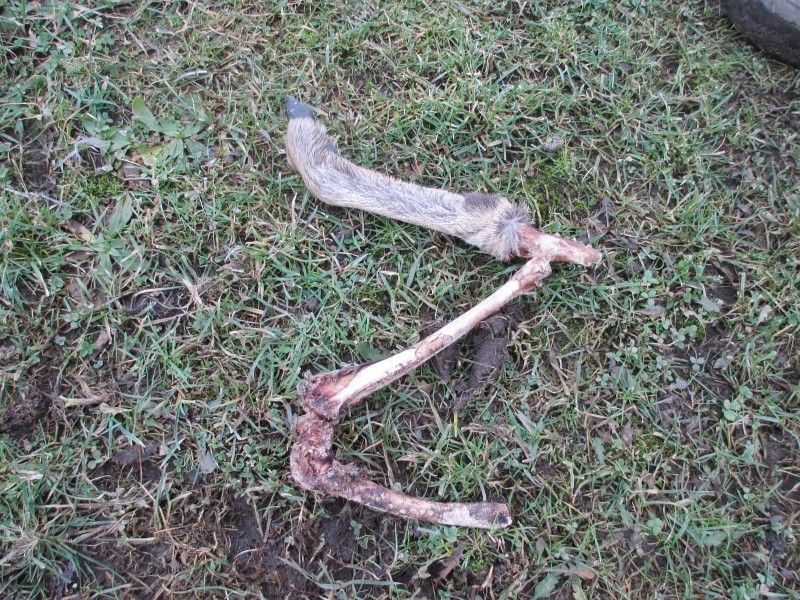 We ended up in the middle of a field with cows and their young ones, and they where quite curious.
Due to my experience with the cows in Switzerland and their attack on us, I was not to comfortable, but nothing happened luckily.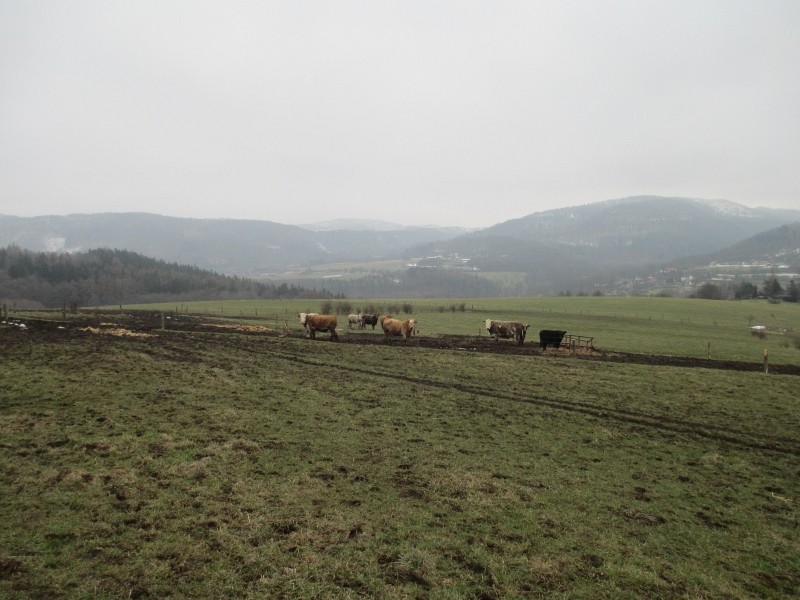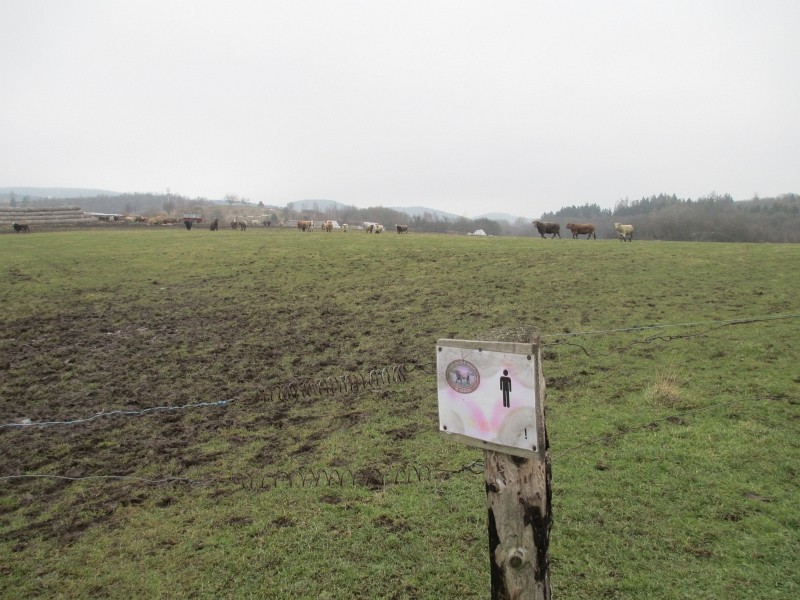 Checking if there was any dry fungus that we could use for fire starting, but all was moist.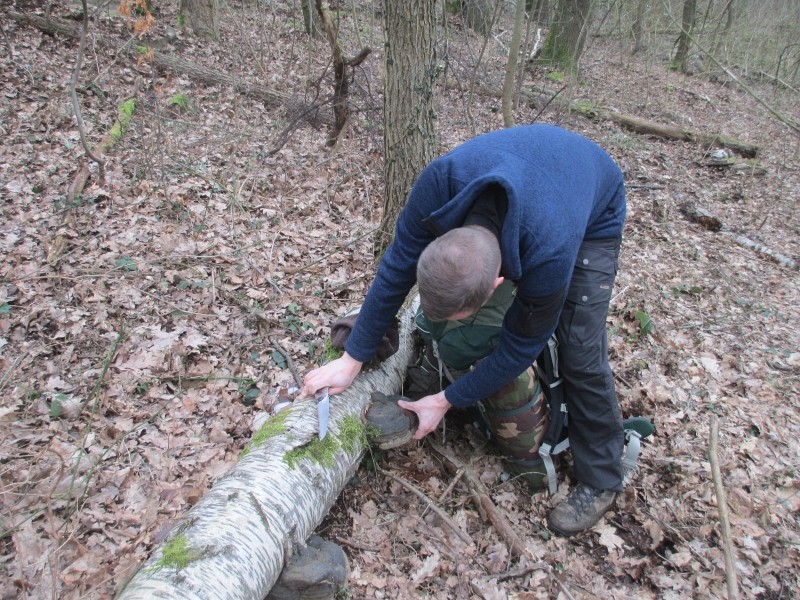 And up we went.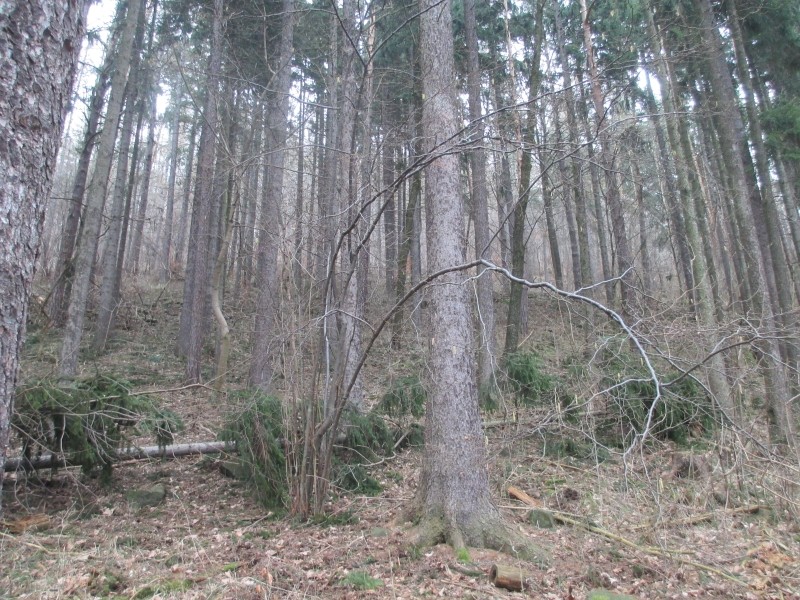 First signs of the ruin ahead 🙂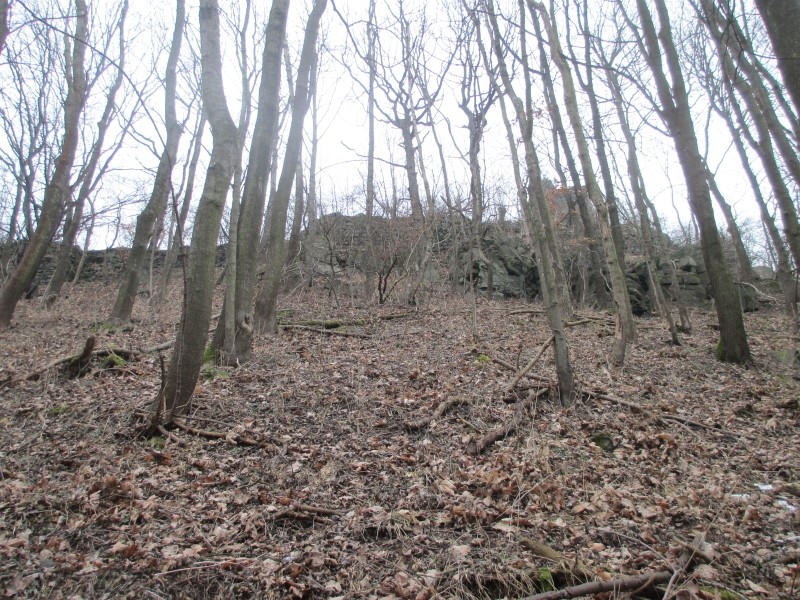 The entrance path to the gate.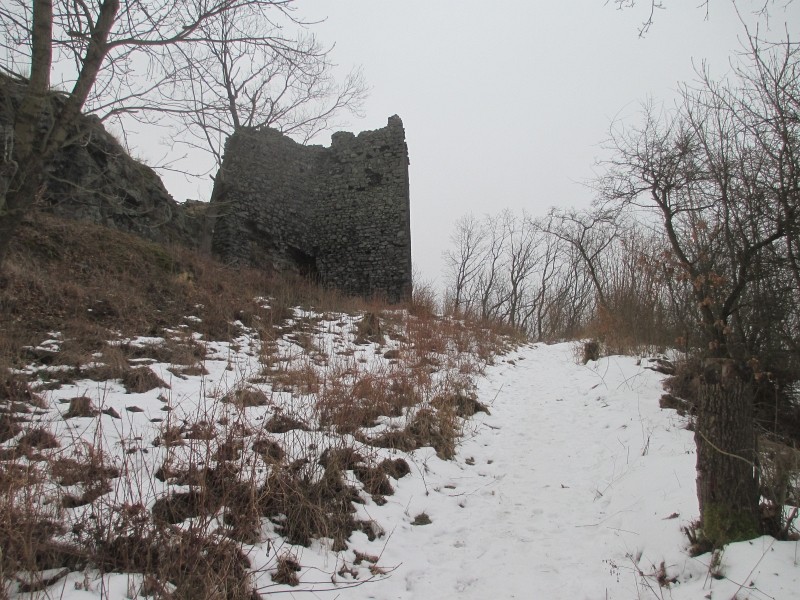 Some views of this 15th century castle / ruin.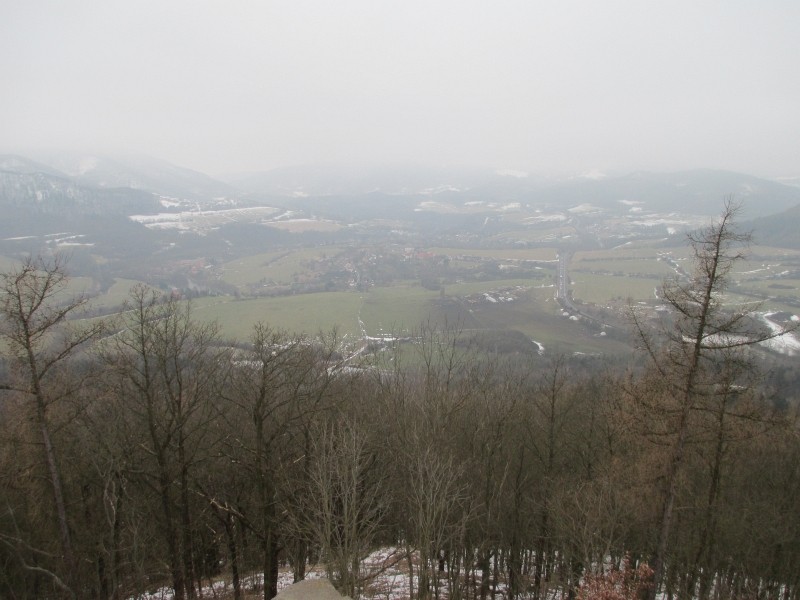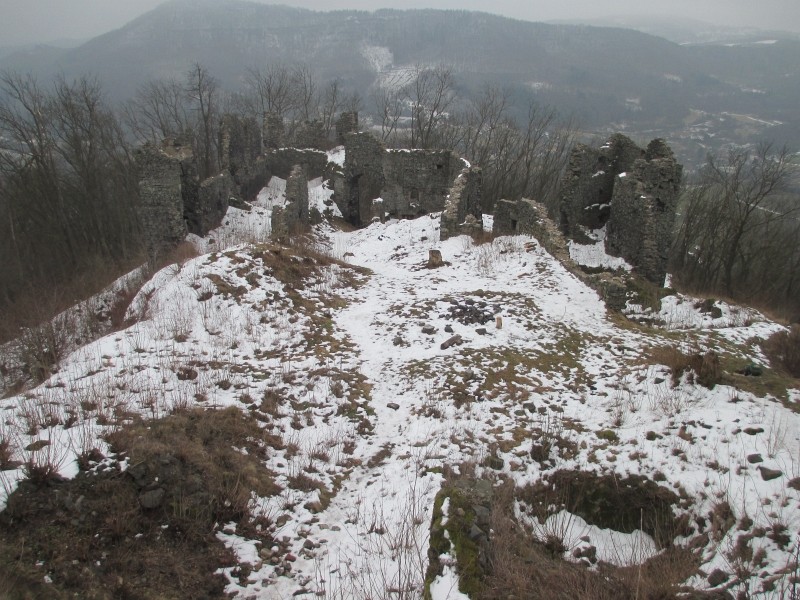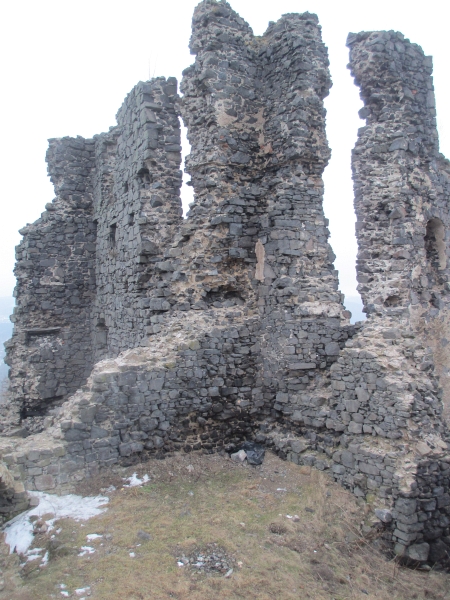 We continued down the hill again, filled our water bottles at a natural spring, and continued up on another hill, where we made camp for the night. After some nice meat on the fire, ready to go sleep.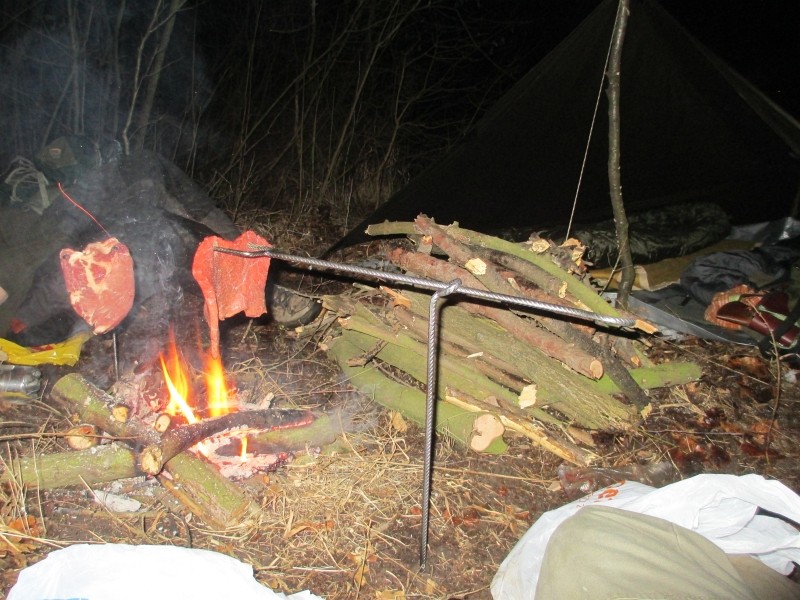 The night was good, but slightly fresh. The temperatures dropped to -2c, and although I had a ground sheet, a sleeping pad, and a double folded wool blanket under my sleeping bag, it was still fresh. This was due to the layer of ice we put our tarp on top. Nothing that a good warm breakfast can't fix though.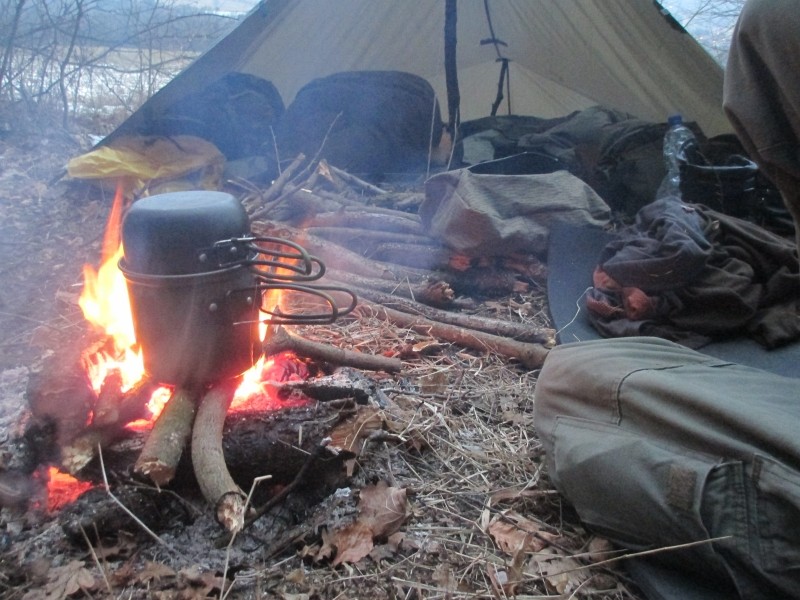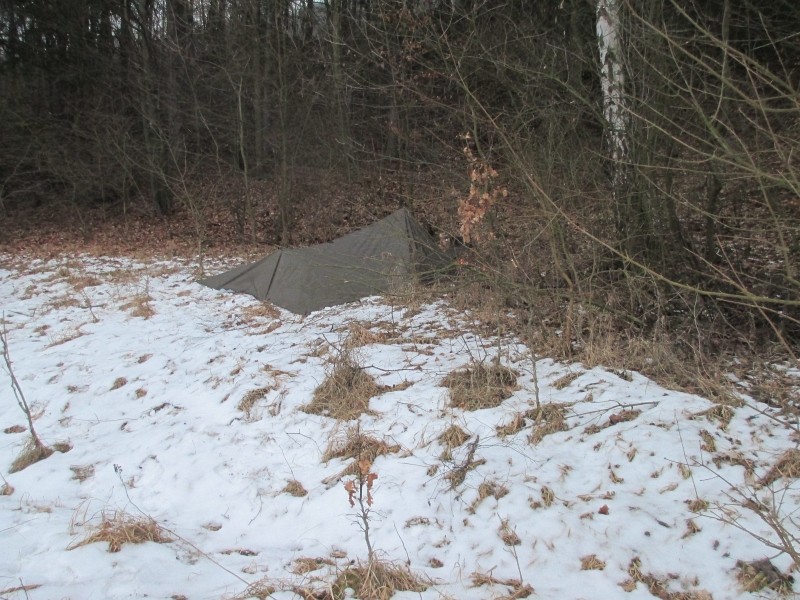 Continued the hike, we came across many lightning struck tree's, and this one had an old wasp nest inside.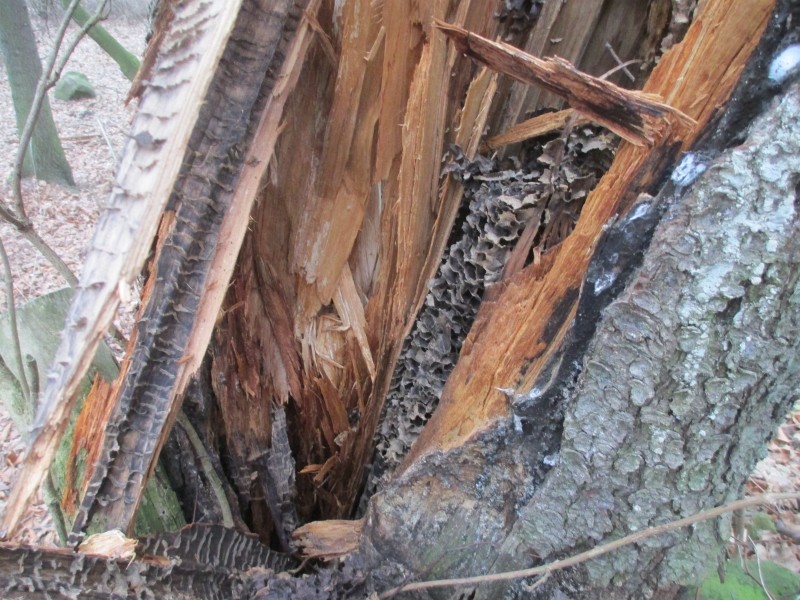 WWII bunker, there where many of them in this area.

Someone found a fox skull, and put it on the tree.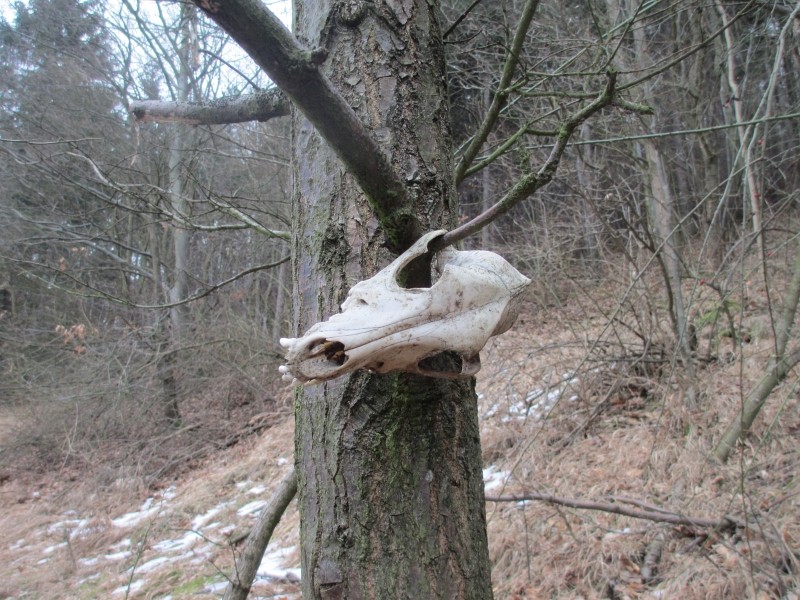 Not far from the skull, we found this man made cave. I went inside with a light and it went in a straight line up into the hill, but could not see the end of it. On a summer trip I will check it out more.
It could lead to the ruin (not the one from the previous day, another one) that resides on top of this hill.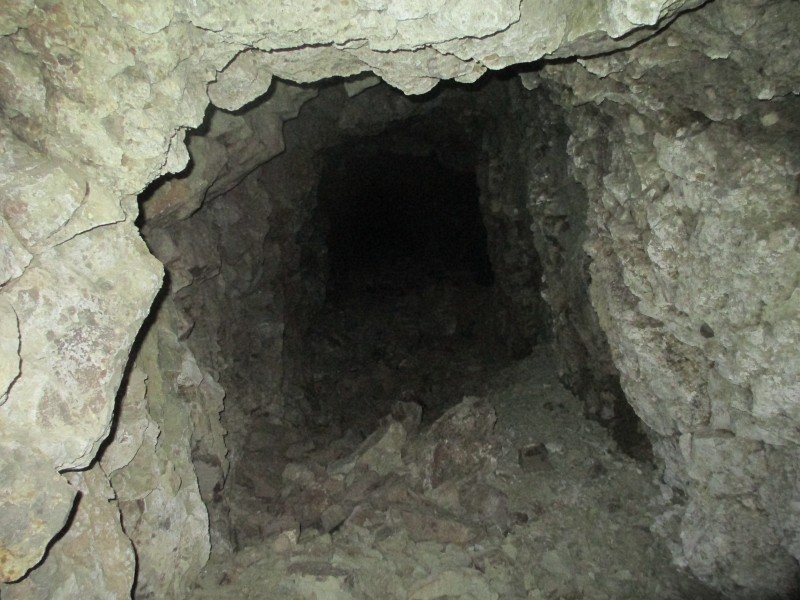 After some climbing up hill, we came across a burl… Slightly to big for my backpack, so we left it 🙂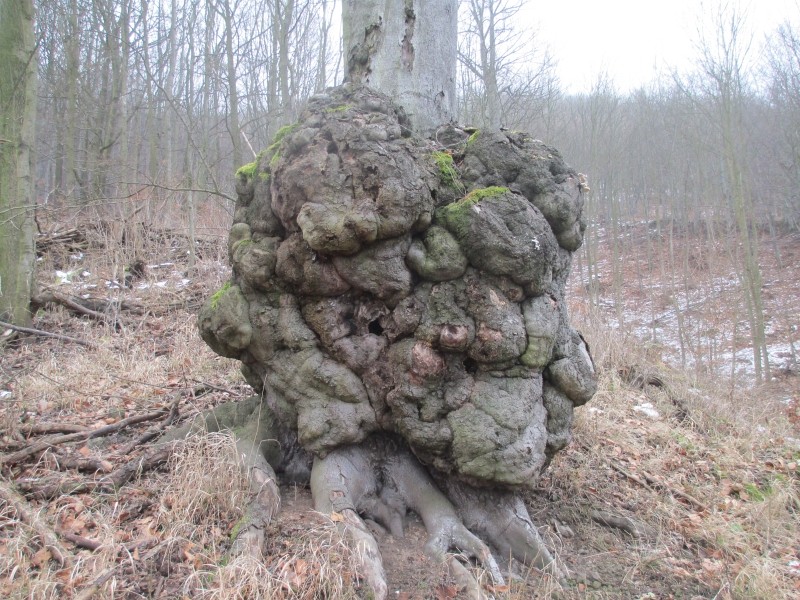 And further we went. The landscape was simply great, easy access and great views.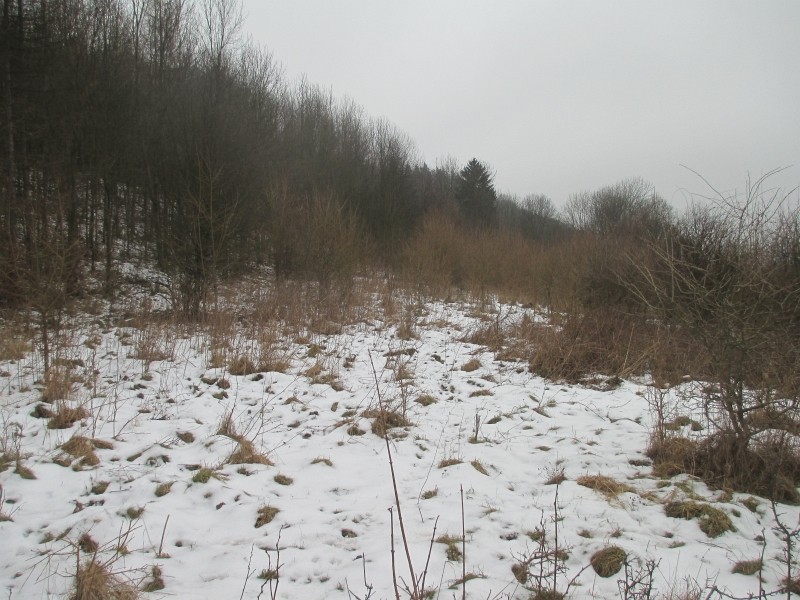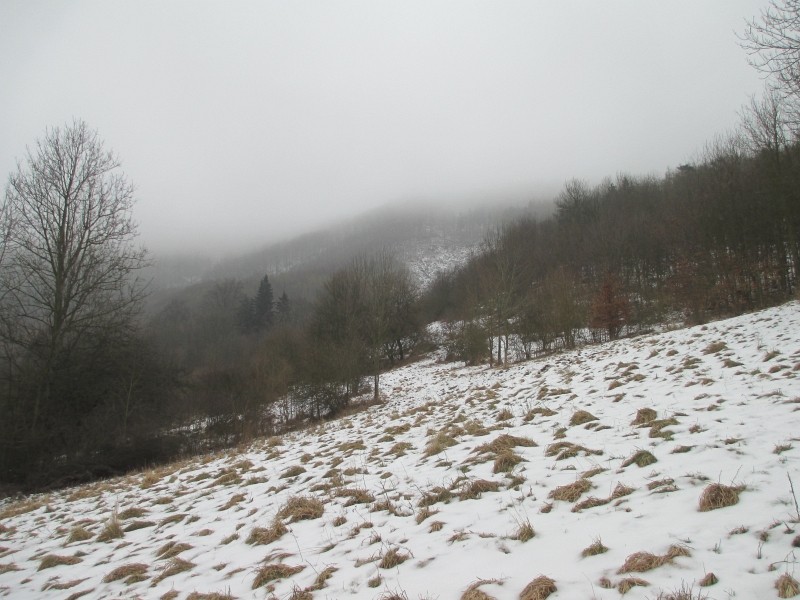 Time for a lunch break.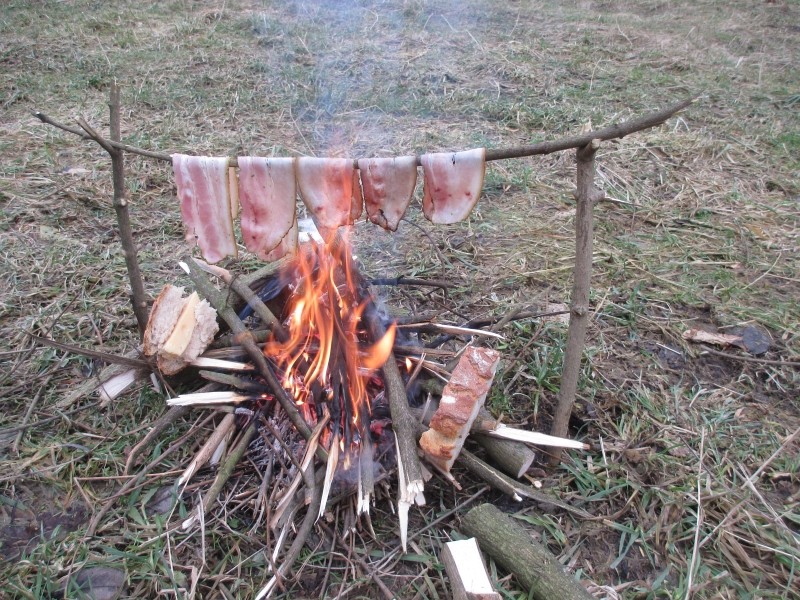 And on we went.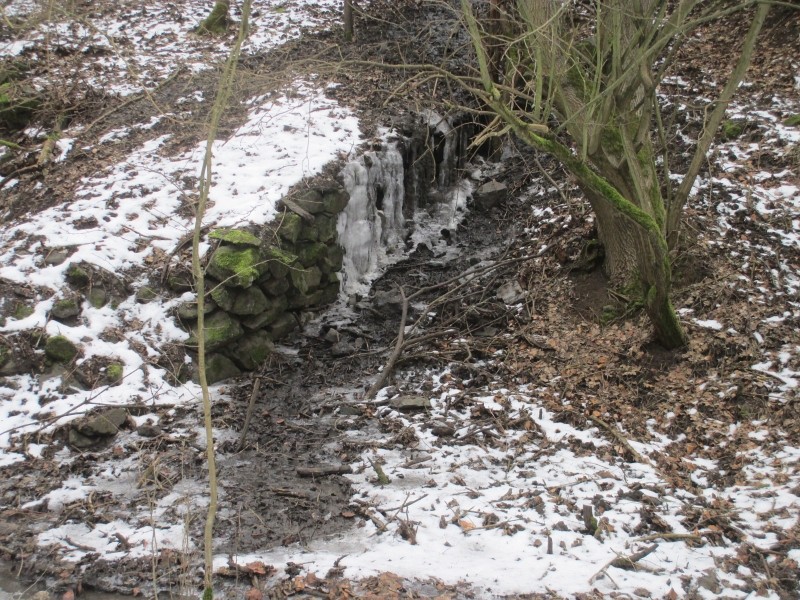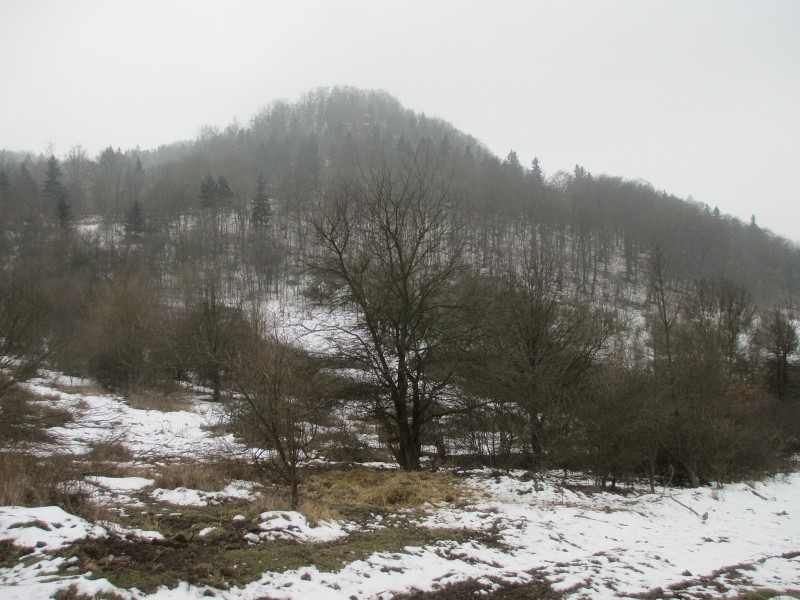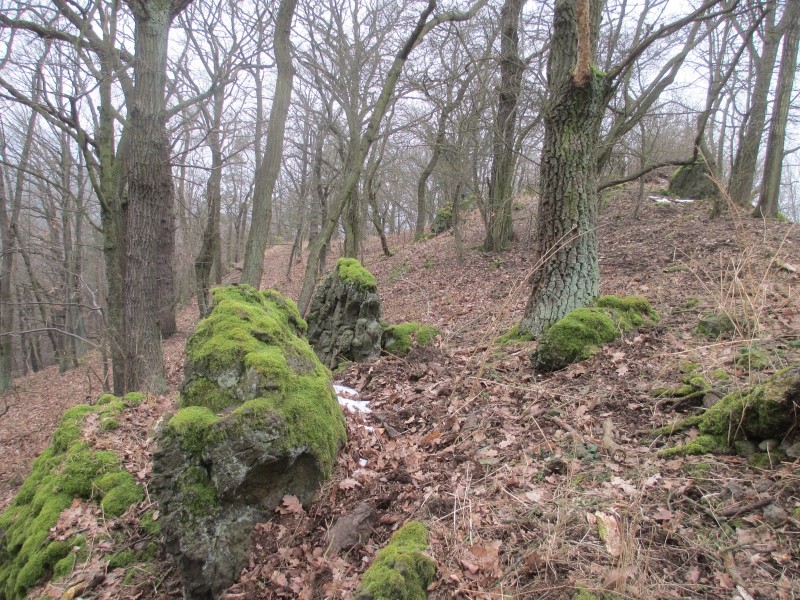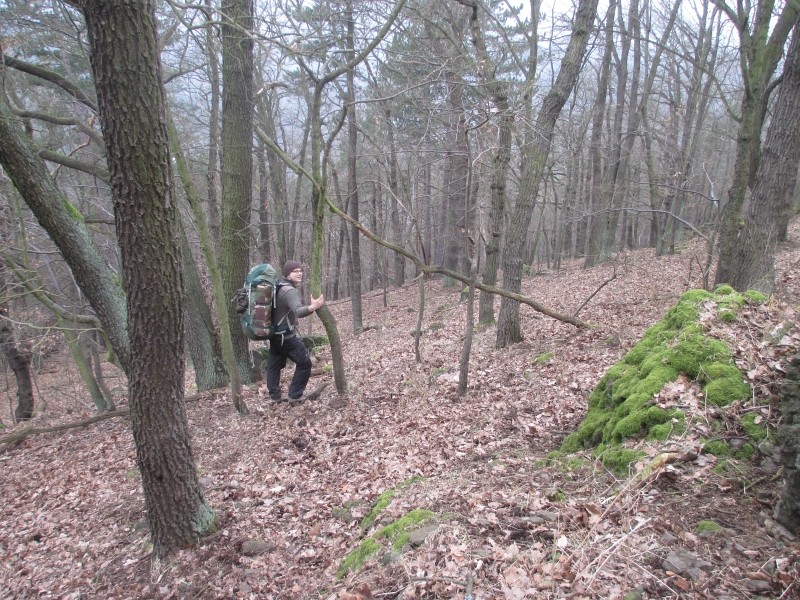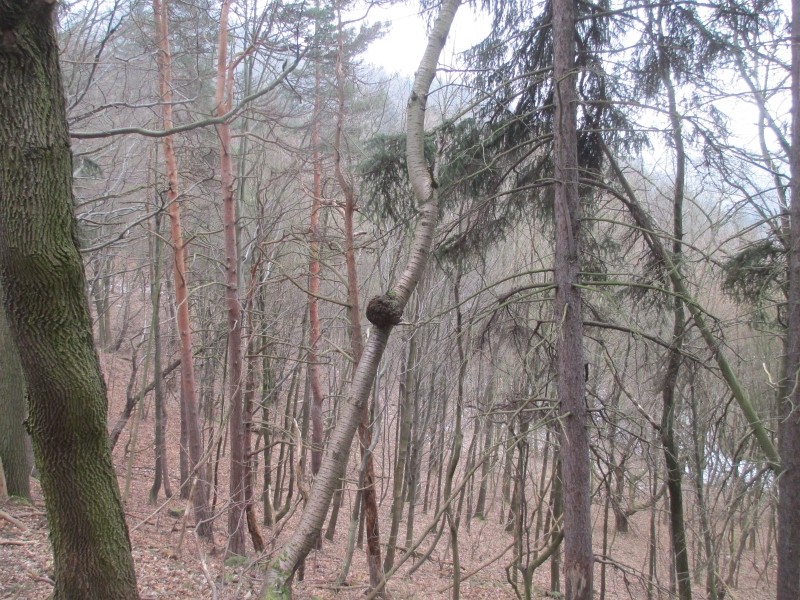 Our camp for the night. Waidmann under his 3×3 dd tarp, and me under a 2×3 tarp. The wind was coming from where I was standing while making the picture. The fire would be in the middle and smoke would leave on the other side.
It all worked out as planned. 🙂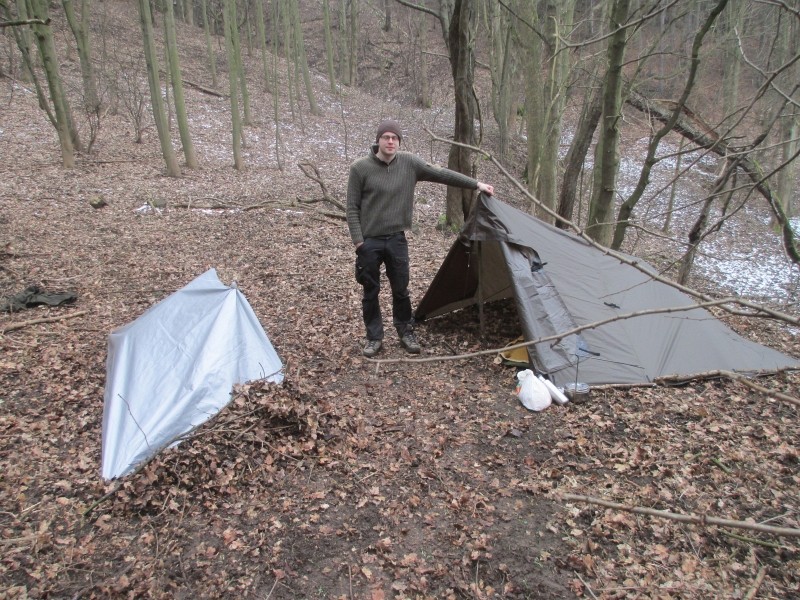 We gathered some fire wood in a fairly quick time. Many dead standing and laying tree's around us. Waidmann used his Silky pocket saw, and me my trusty old axe.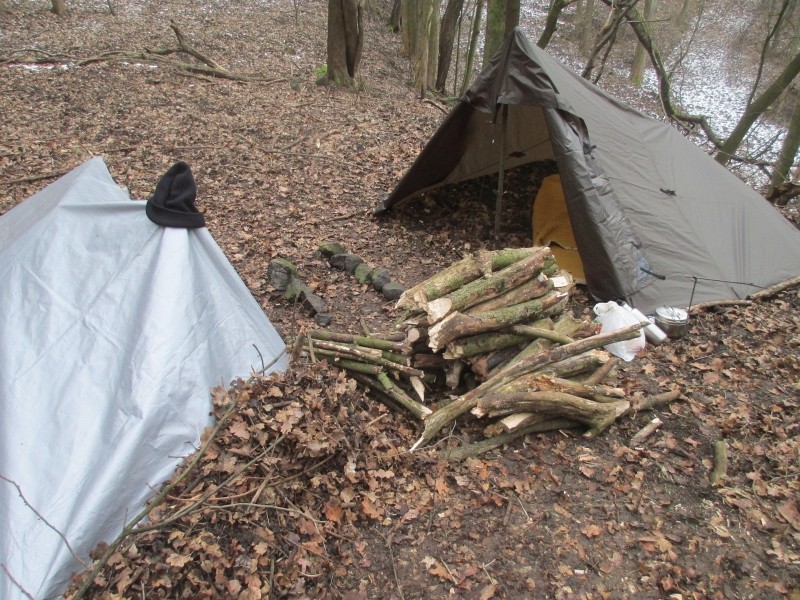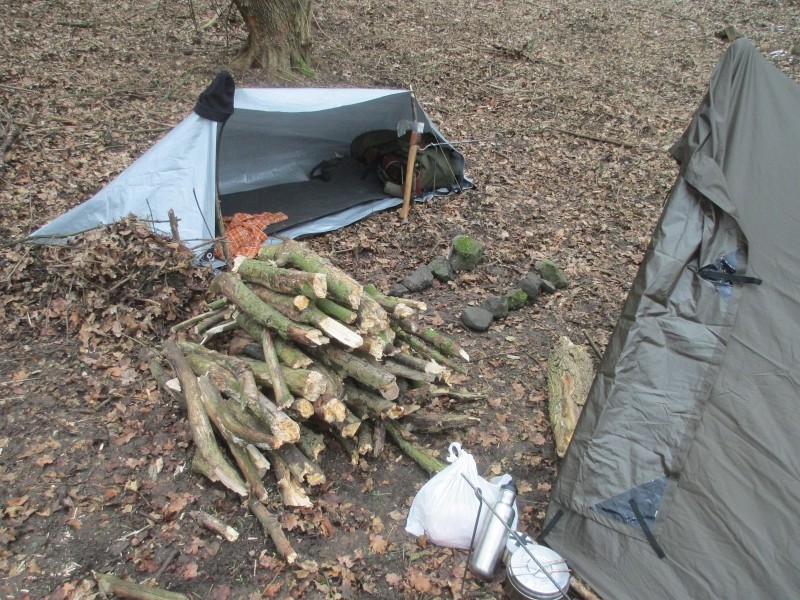 I put my new steak cooker to work, and donated my old one to Waidmann. Our steaks where perfectly well done 🙂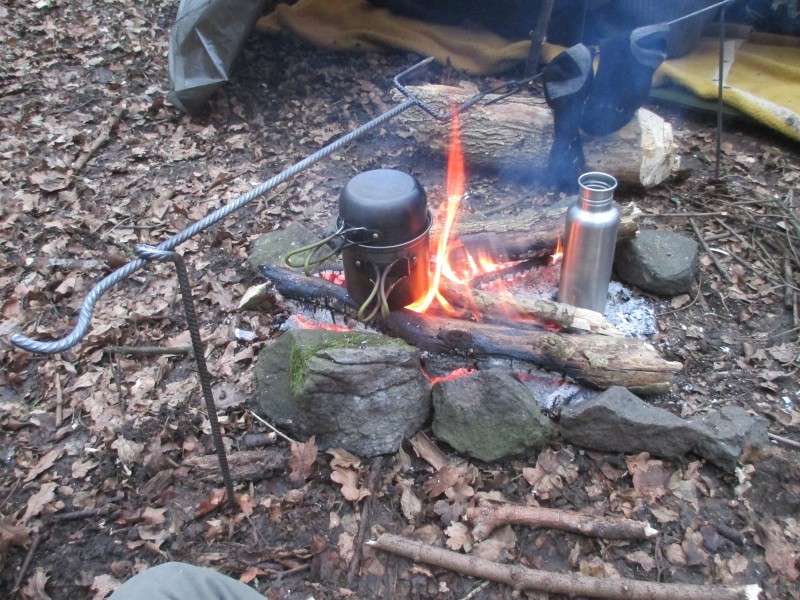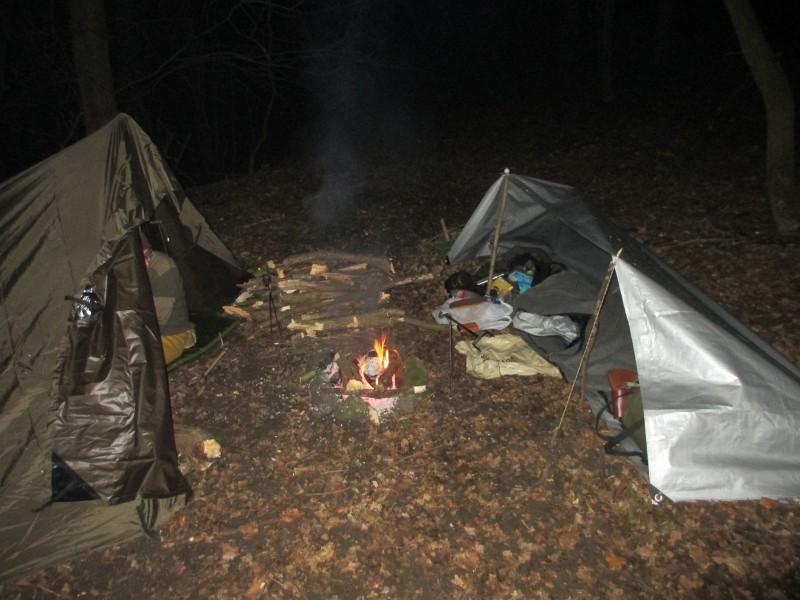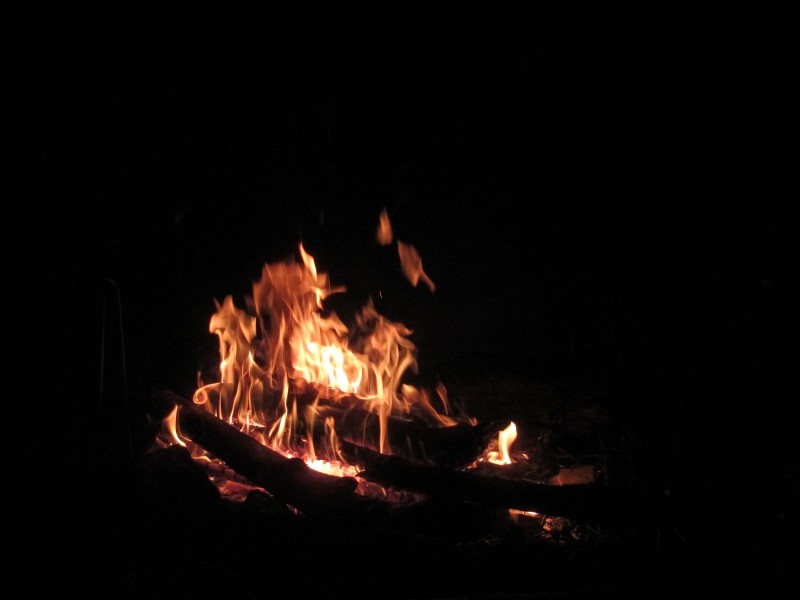 Time to go sleep, with my sleeping bag inside my wool blanket (sleeping bag mode). It was a very comfortable night.
Woke up once due to some hunter shooting around midnight, and other then that slept like a baby.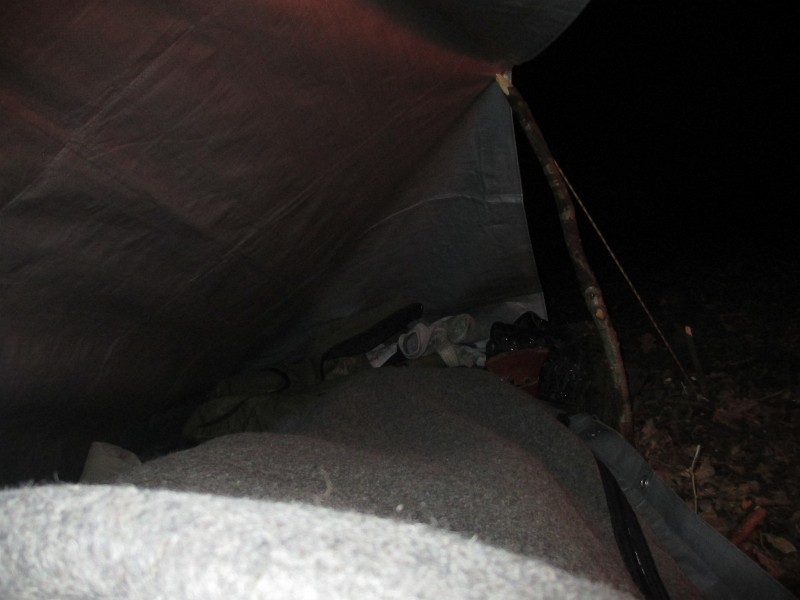 Next morning breakfast, purifying water.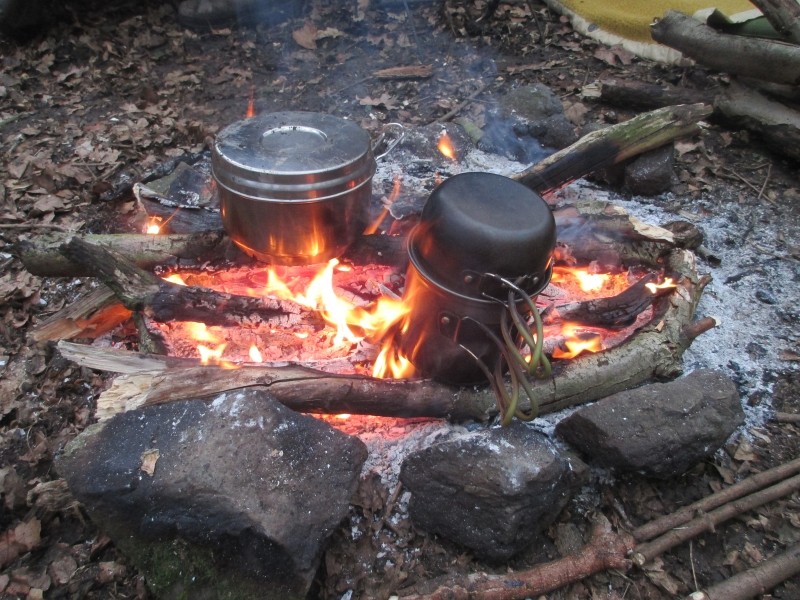 Breakfast was left over meat, chocolate porridge, and pine needle tea.

Leaving no trace.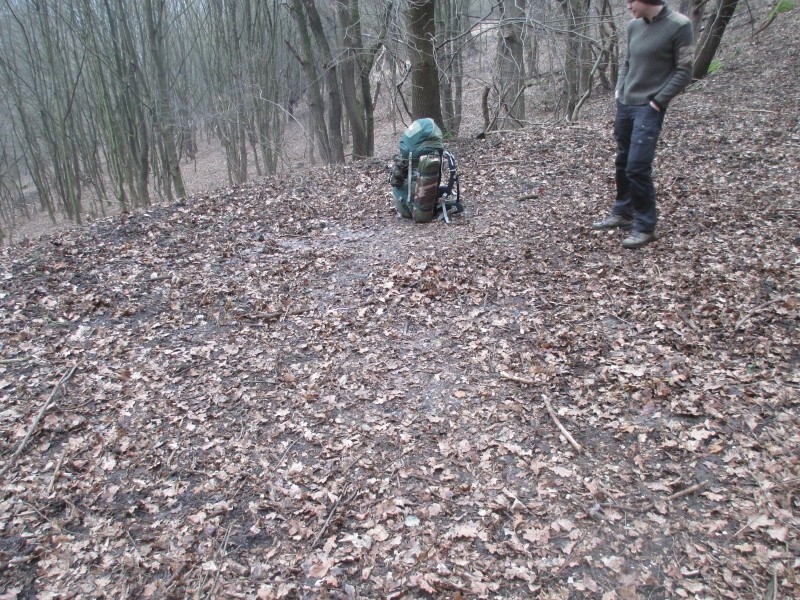 With our last cigar, a "group" pic, and on we went again.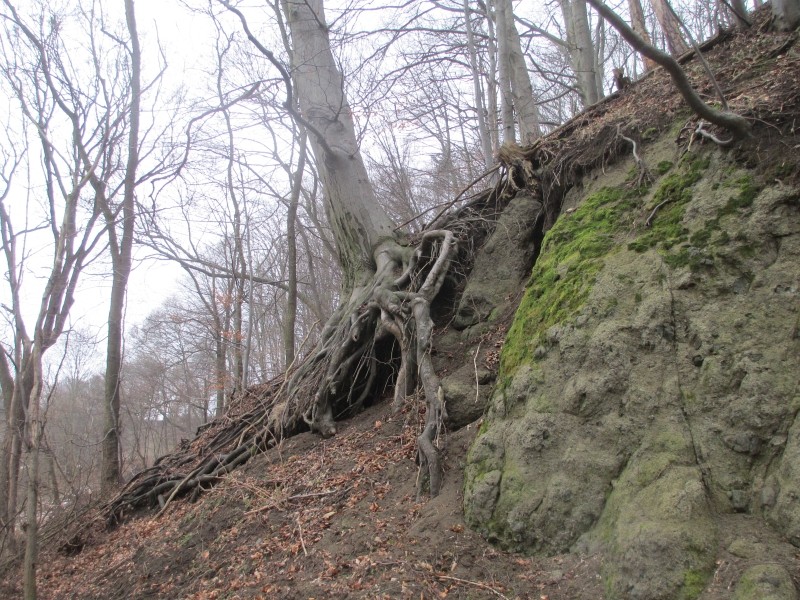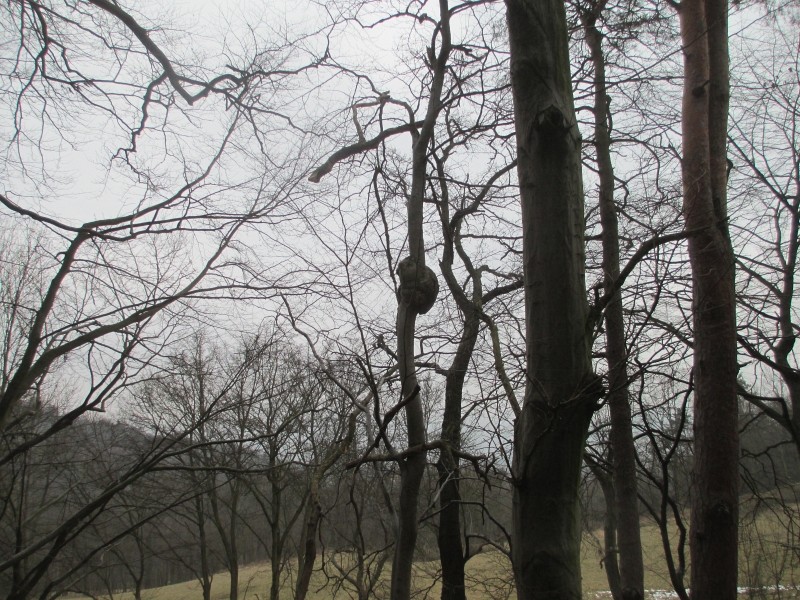 Back in the village, to the pub for some grilled cheese and a nice cold beer, to celebrate the end of a good hike.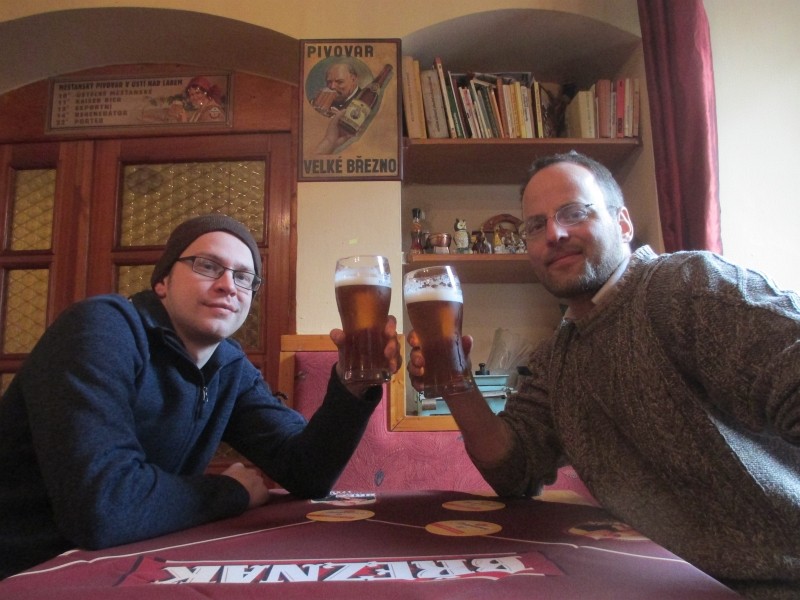 And the video: