For this hike we planned the route along some small lakes and a river, so we could fish as well during the hike. The first small lake was rather disappointing, it was only 1/3 of the size it was suppose to be.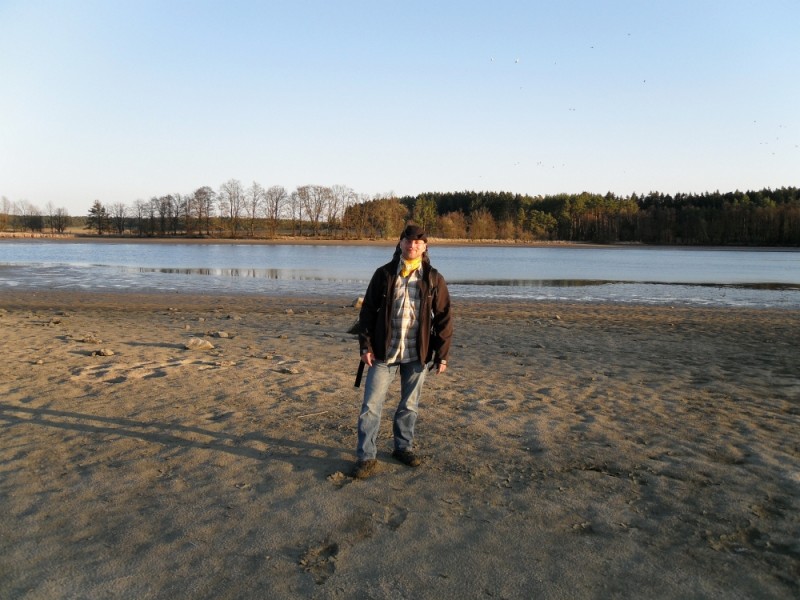 Shortly after we arrived at a suitable location where we setup camp, and made dinner.
Here is my setup, and the following picture is Mireks setup.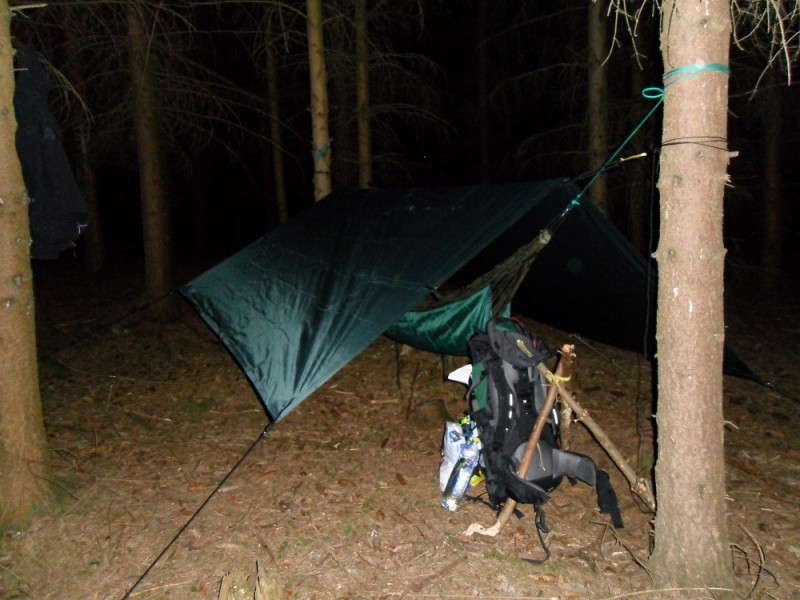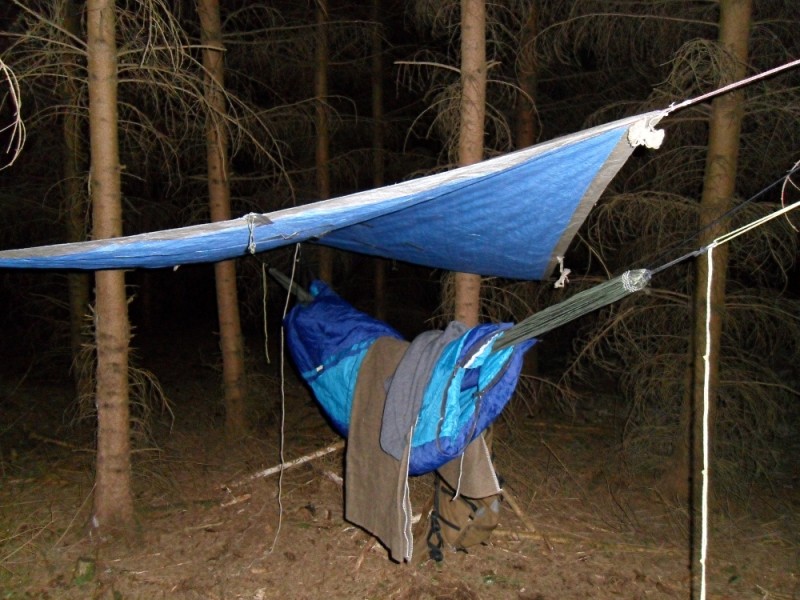 I wanted to try out my new stainless steel 0.5 liter cup, therefore I am preparing my soup on the hobo stove, while Mirek is using the fire to cook with his us canteen cup.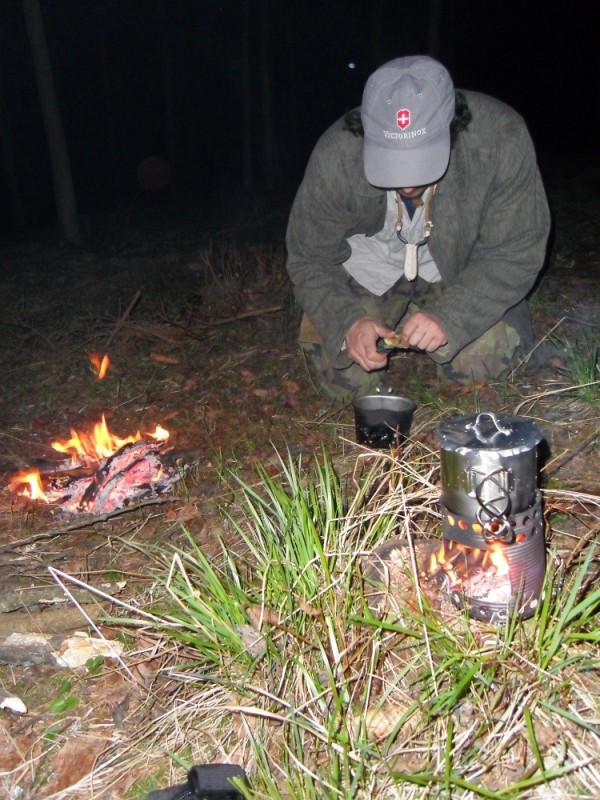 Mirek also tapped some birch tree sap, that we let overnight hanging, and collected it the next morning.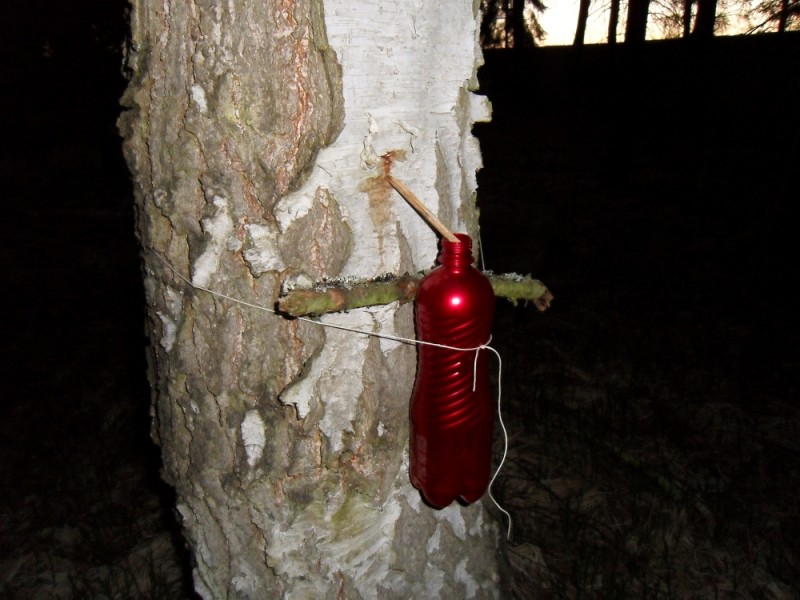 Early next morning, time to fish !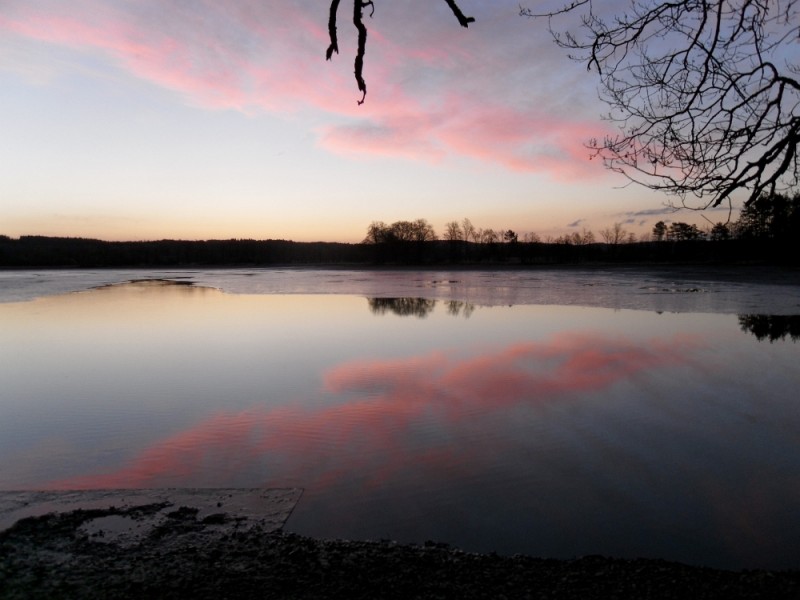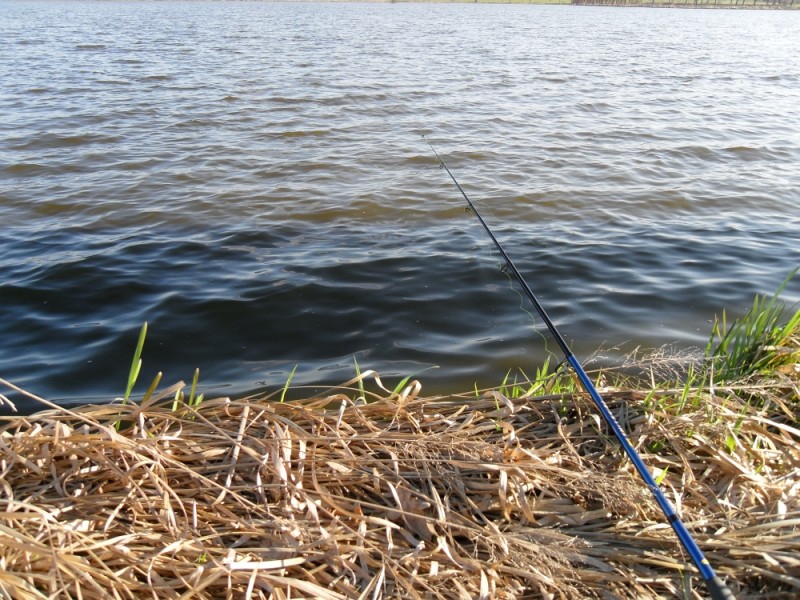 But we didn't catch anything, so we went back to the camp, and just relaxed a bit.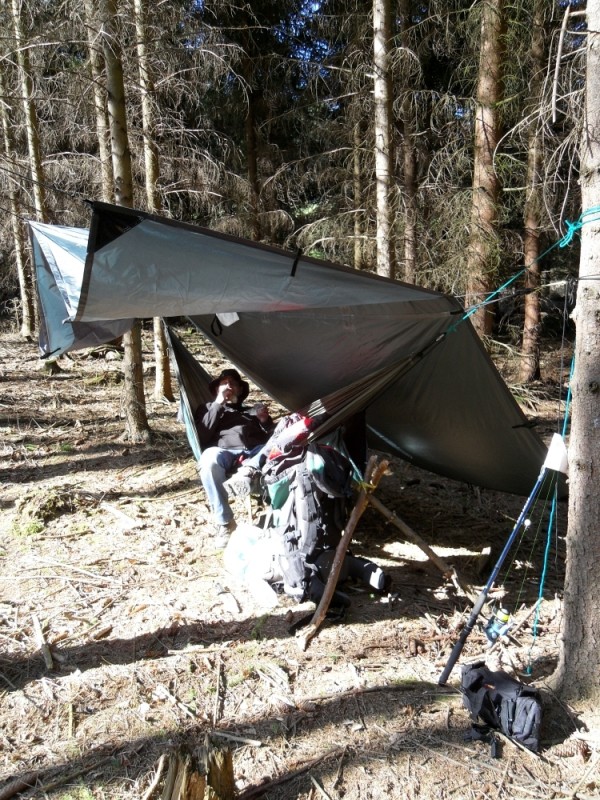 I did some more testing with the stainless steel cup and hobo stove, to see how it performs.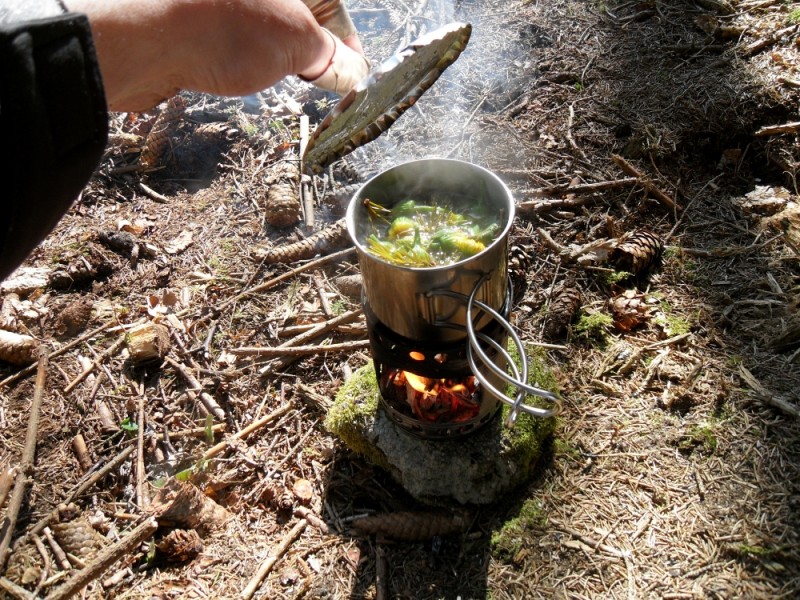 Then it was time to move, and go the the river, hoping there we will catch some fish.
During the hike we made a water filter, by using an old plastic bottle, and as filter we used coals from the fire, sand, small pebbles, and a mixture of moss & grass.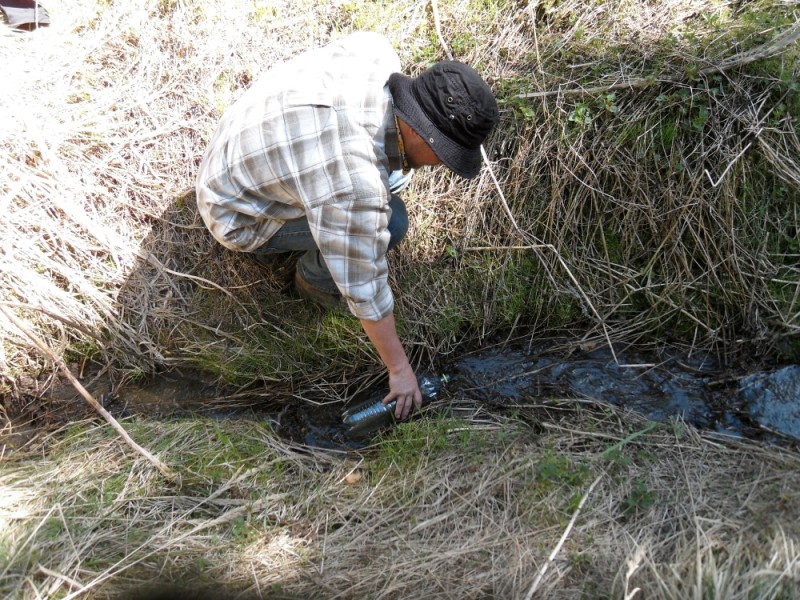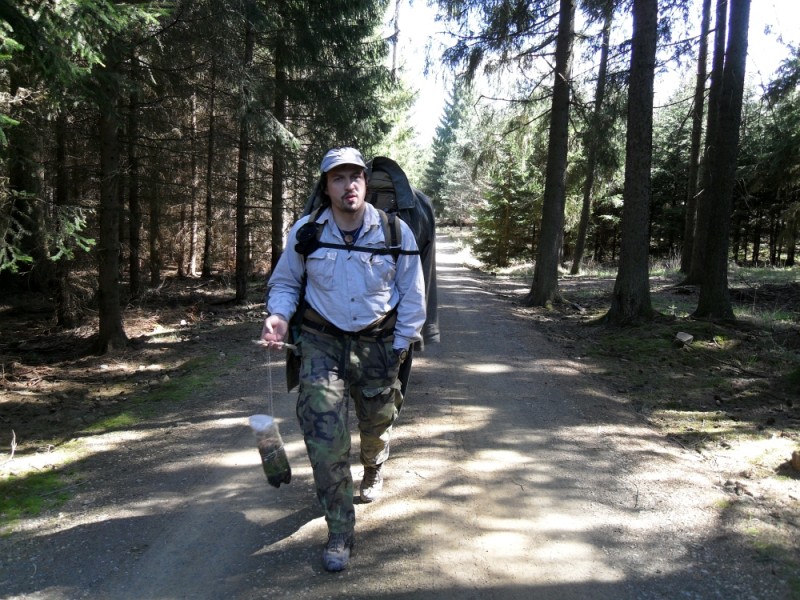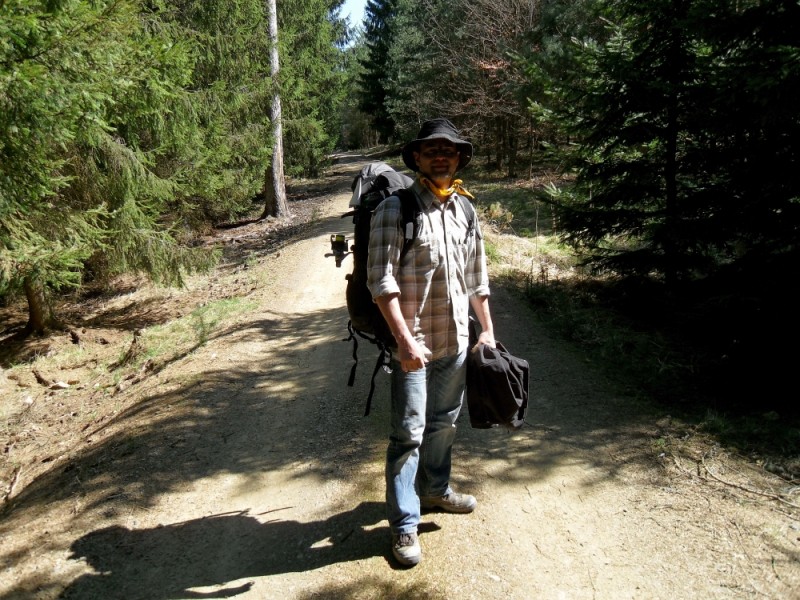 When we arrived at the river we setup camp, and then find a nice place for the water filter.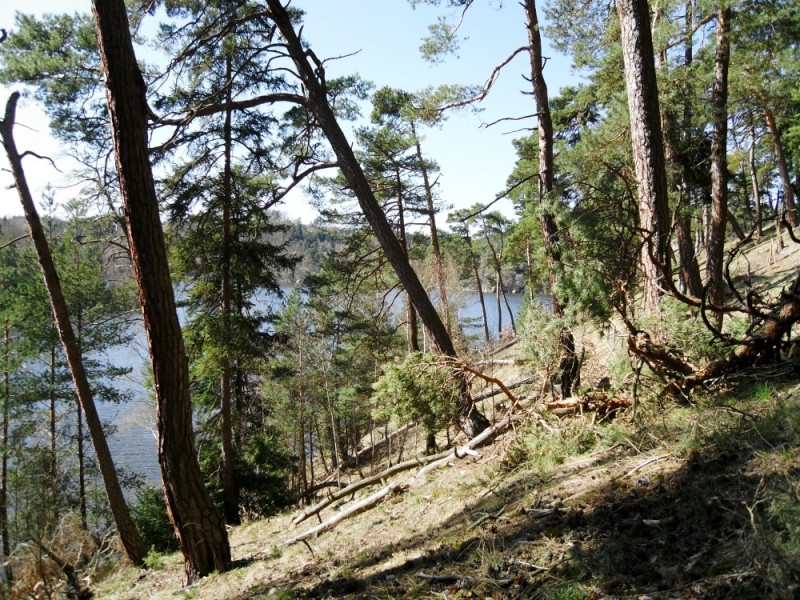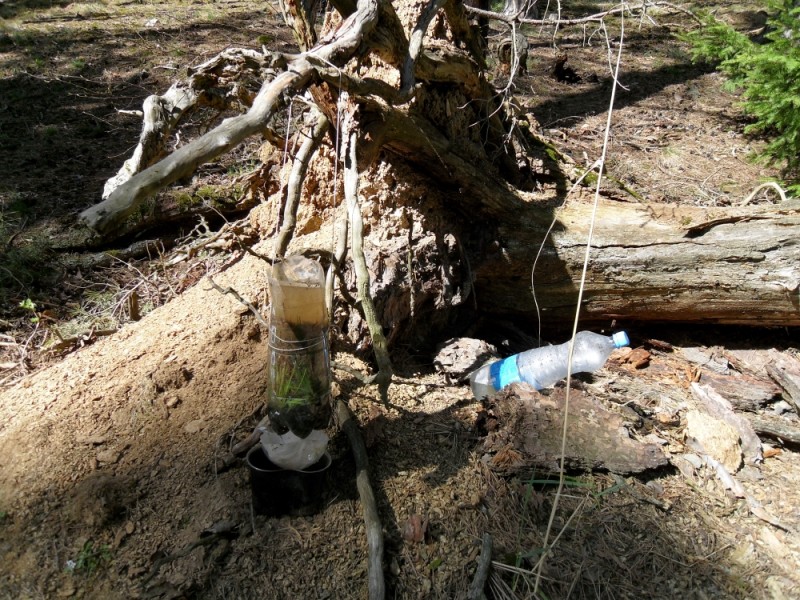 Time to fish.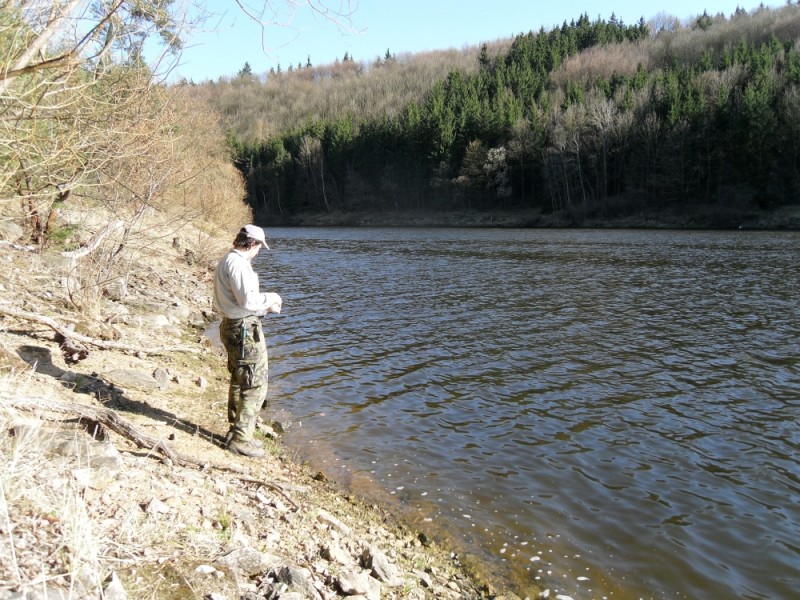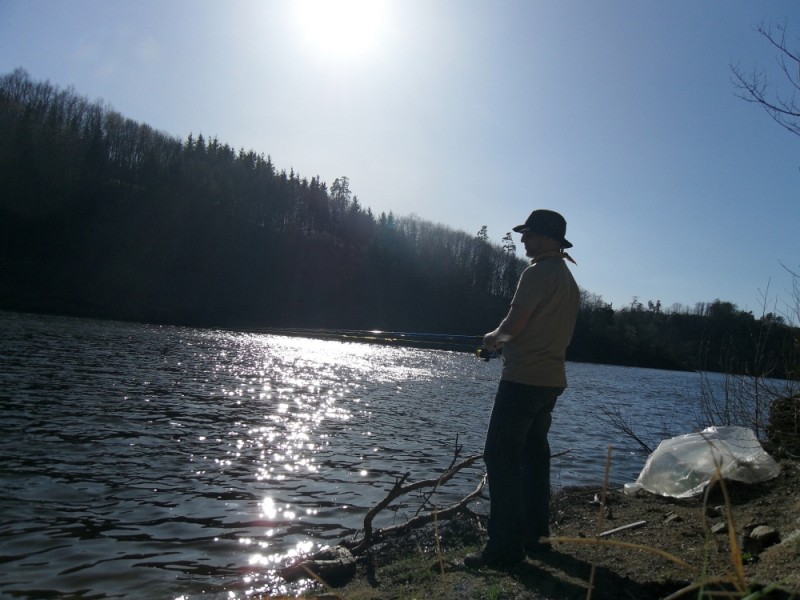 But also here we had no luck. But luckily we brought our own food as well. On this trip I brought as well my new esbit stove, and wanted to try it out with my old cooking pot.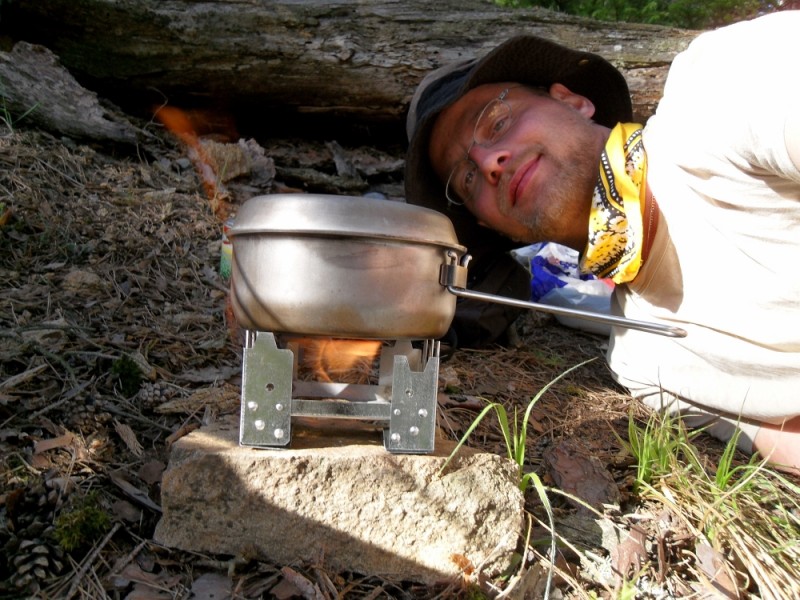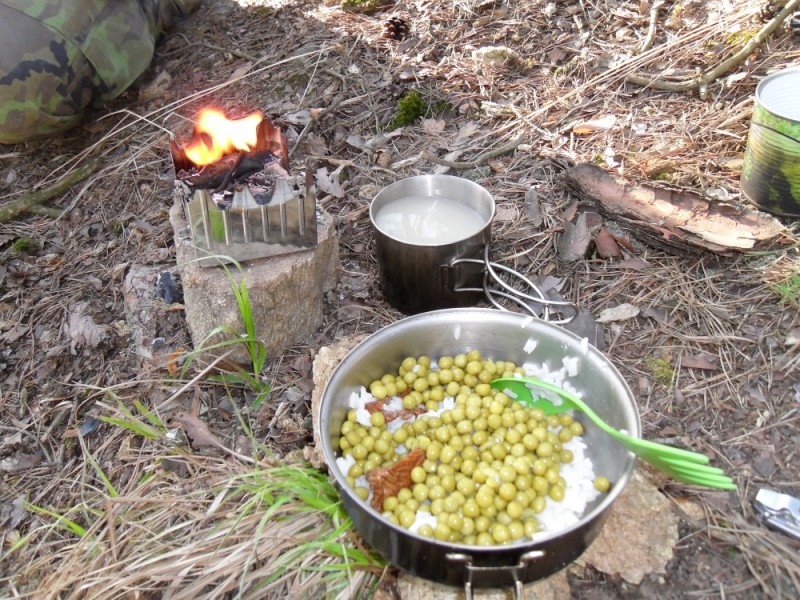 Mirek cooked as usual with his us canteen in the fire.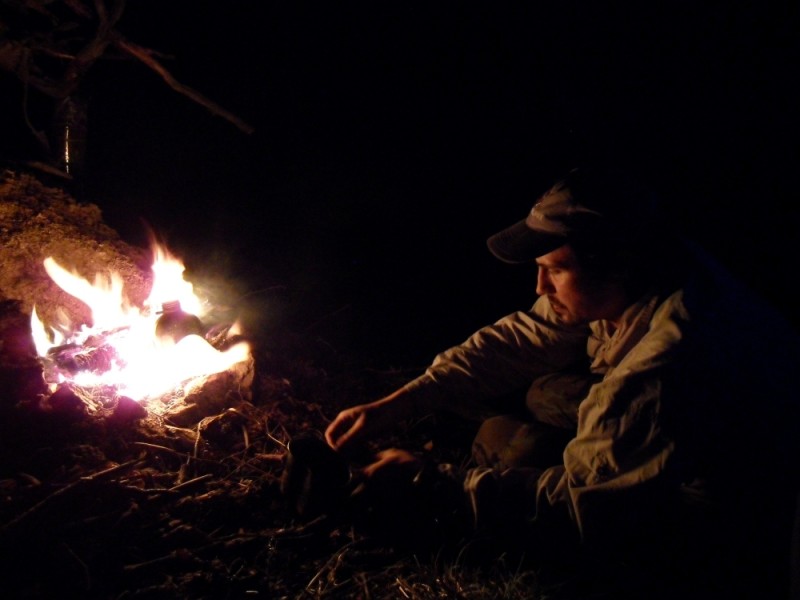 The next morning I mad soup again with the new stainless steel cup on the hobo stove.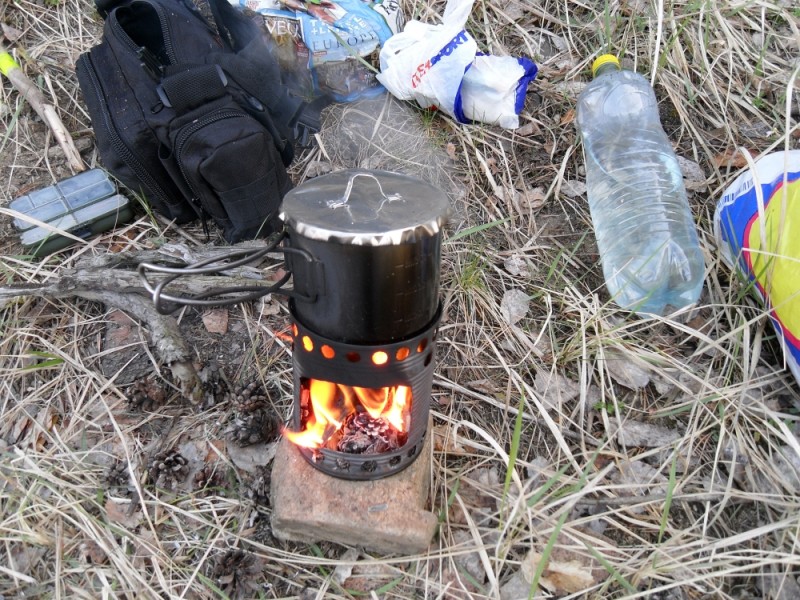 Directly from the hammock 🙂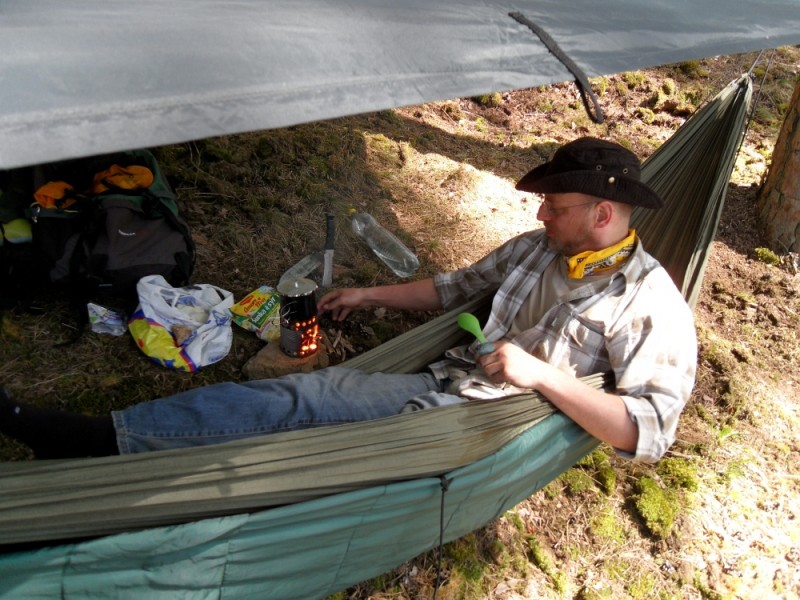 Here is Mireks setup.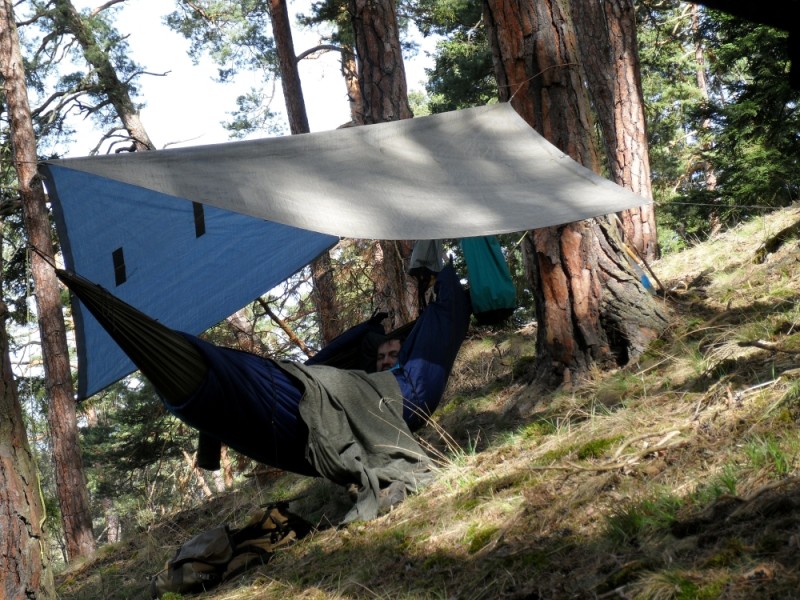 And my setup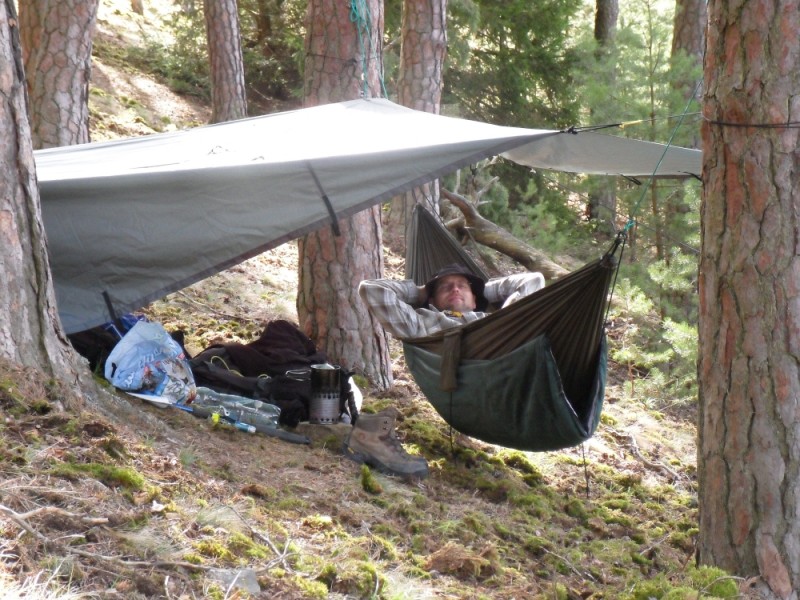 After we rested and had full belly's we tried different kind of setups of the hammocks, in case there are no tree's close to each other. So we used rope that we brought, and some big dead branches. It worked quite well 🙂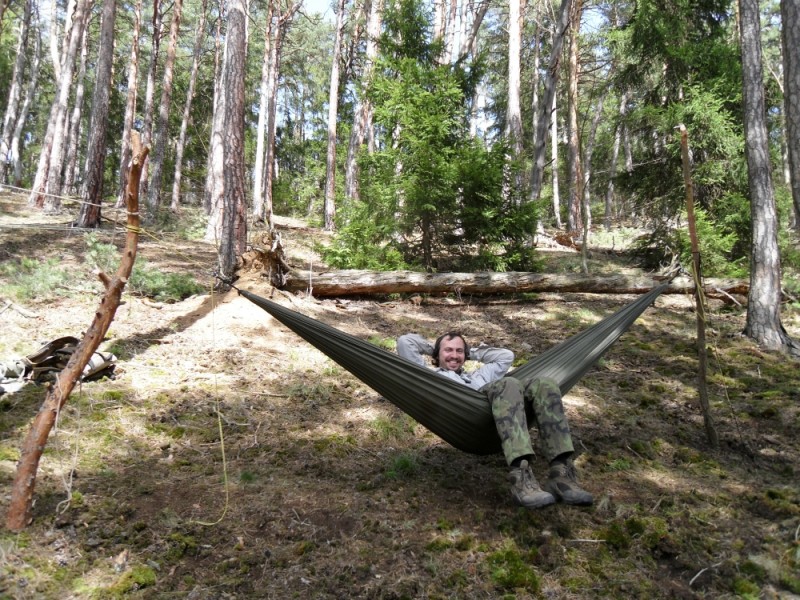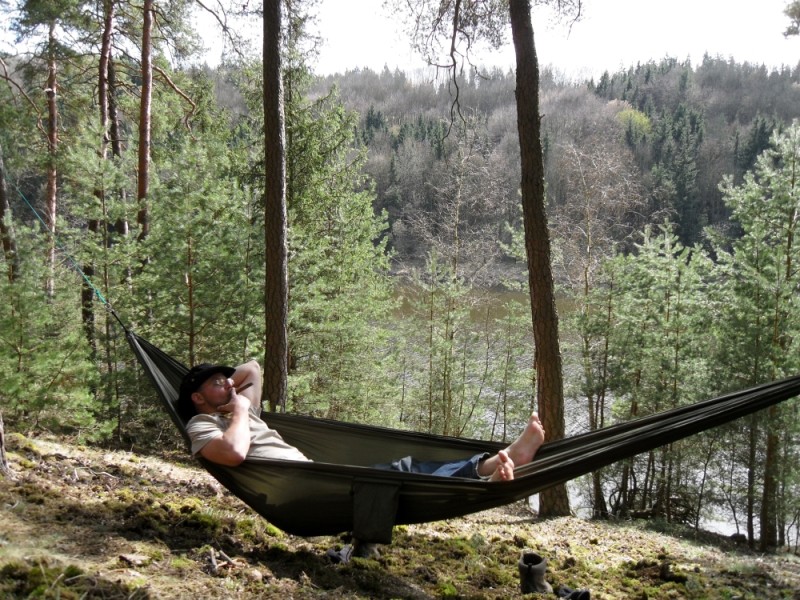 Then it was time again to go back, but during our way back we spotted a group of dear grazing in a field. Just after I took the picture they noticed us and ran away.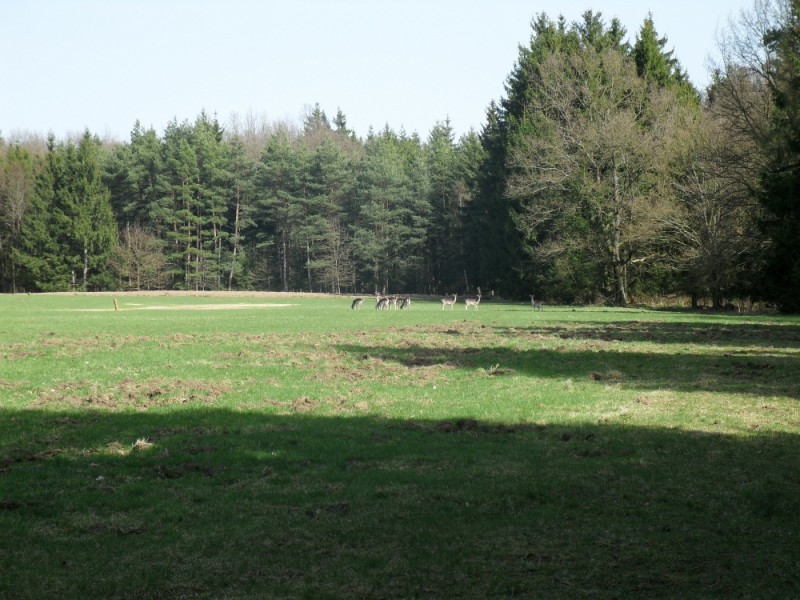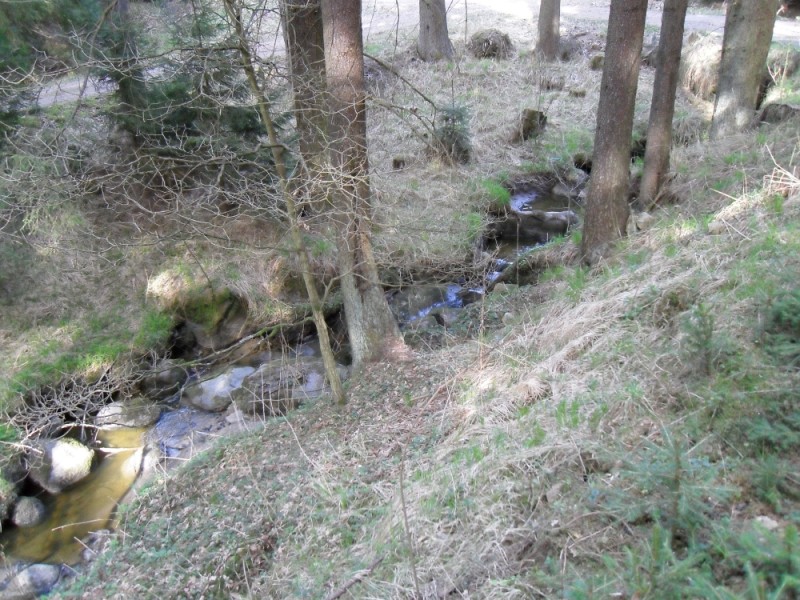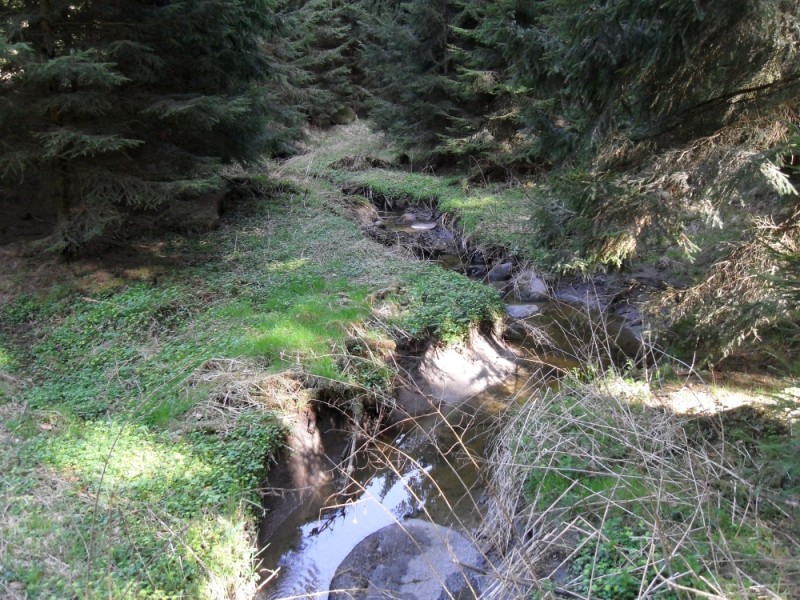 That's it.