For quite a while I had this hewing axe laying around, which needed a big cleanup.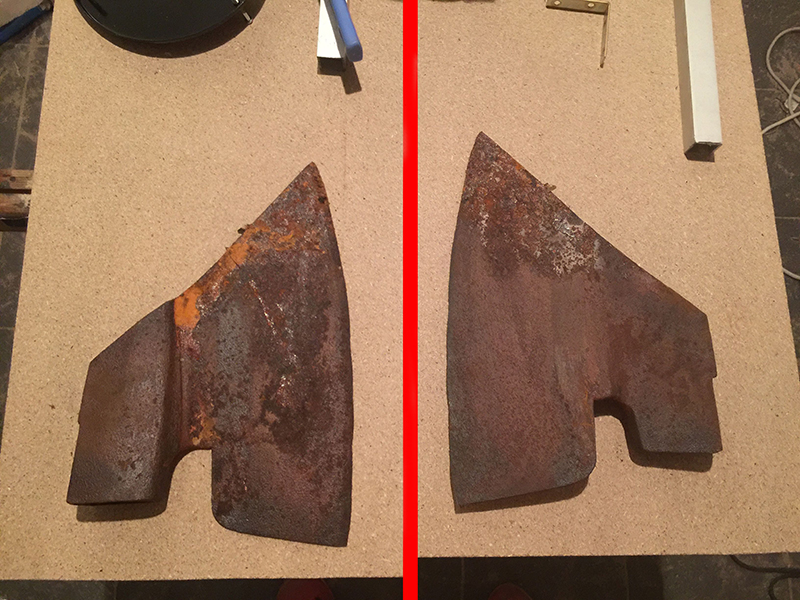 So I started with the head, putting it in my electrolysis bath.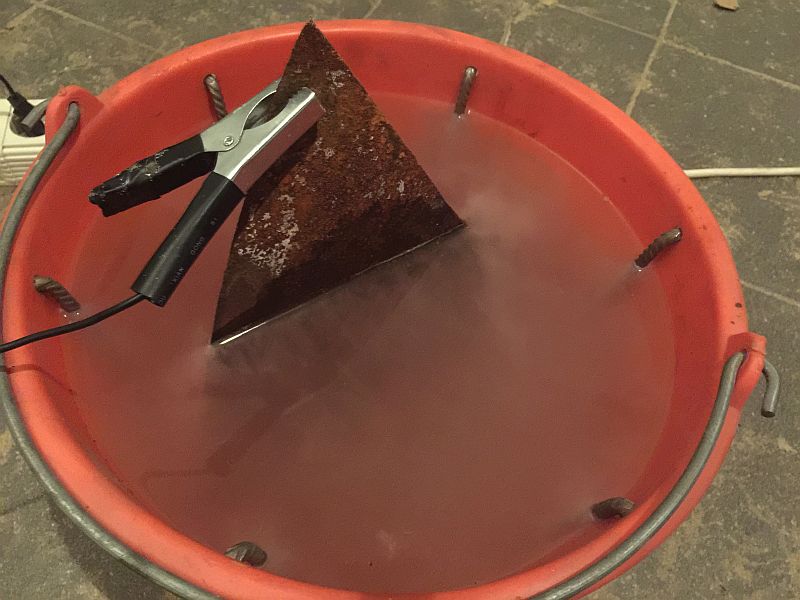 After 4 hours.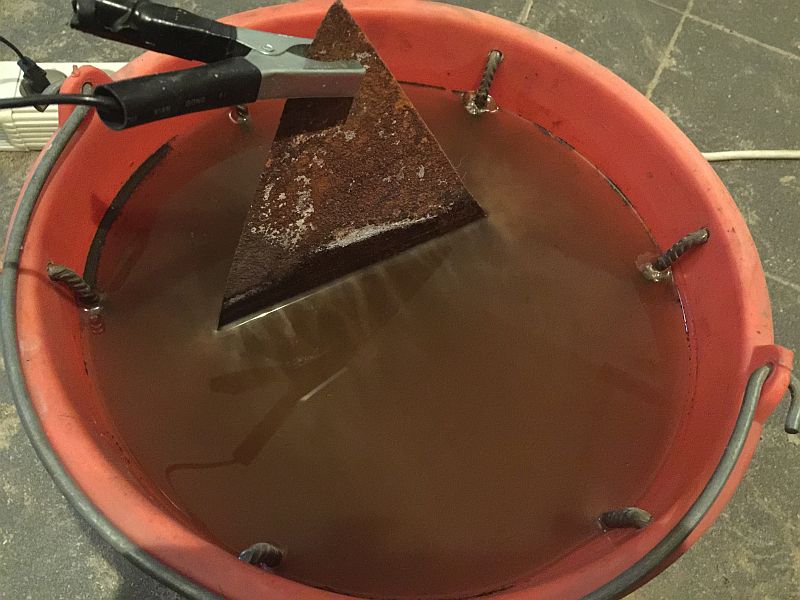 After 24 hours.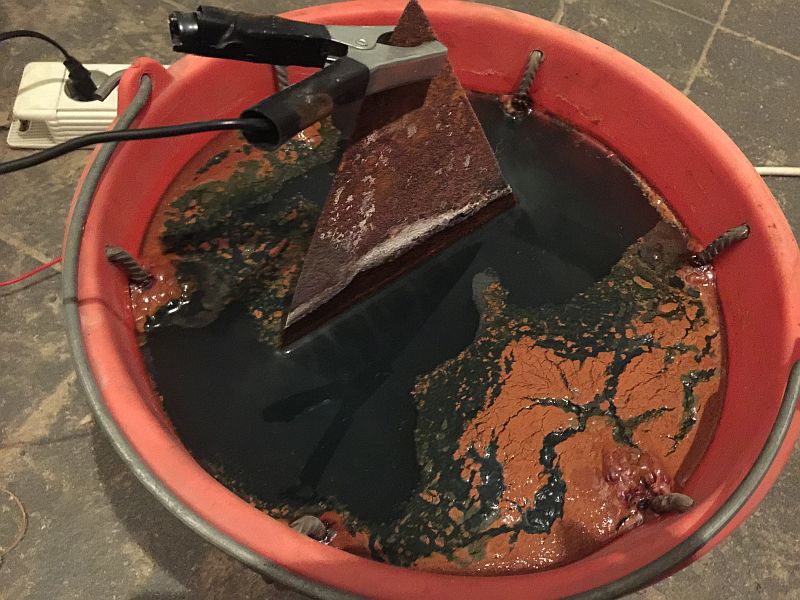 Cleaned it up with a wire brush, and dipped it up side down back in a clean bath for the top part.

The head is completely clean now.

Here all the parts together. The pin is also cleaned, and now it's time to continue with the original handle.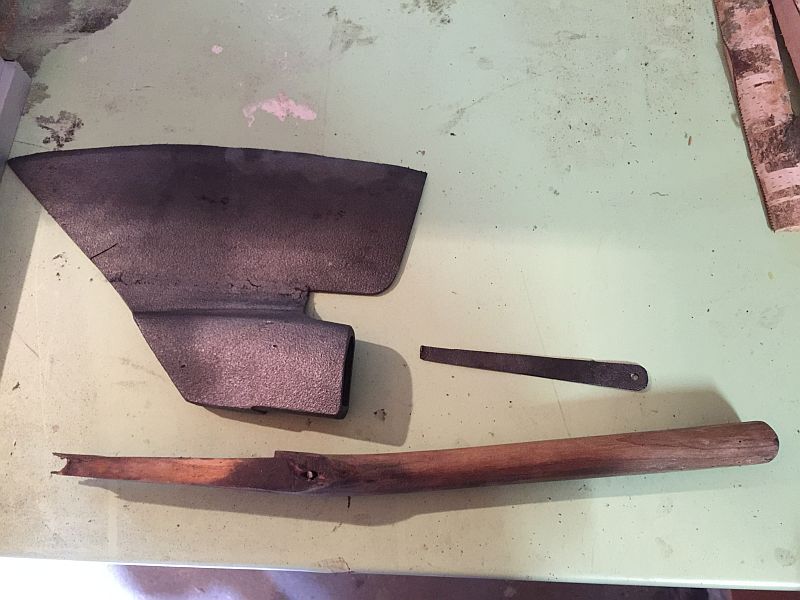 Before and after picture of the original handle after loads of sanding.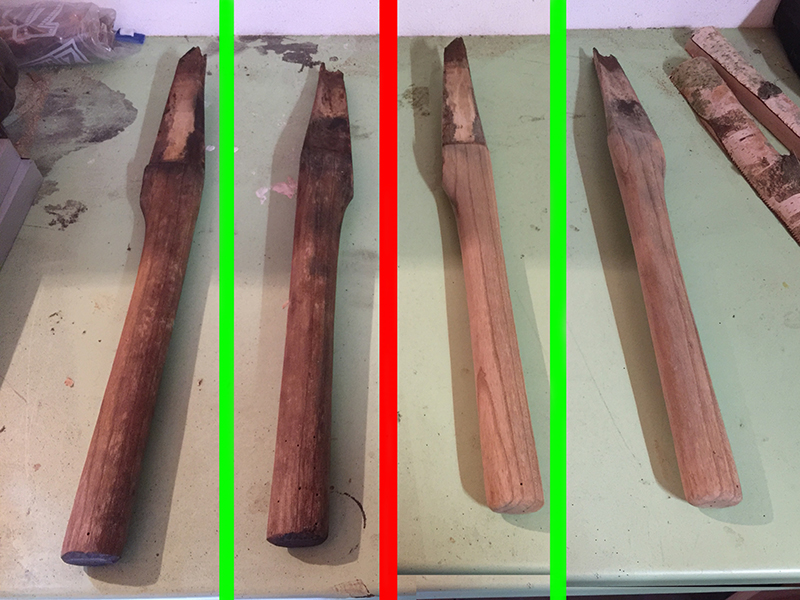 All parts cleaned up and ready to be assembled.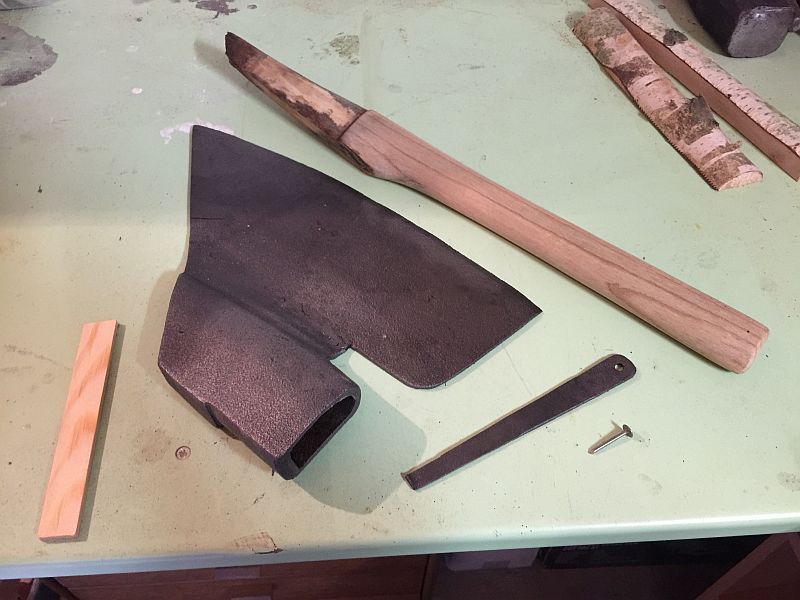 The pin I slightly bend to create some pressure since there was some play in the eye.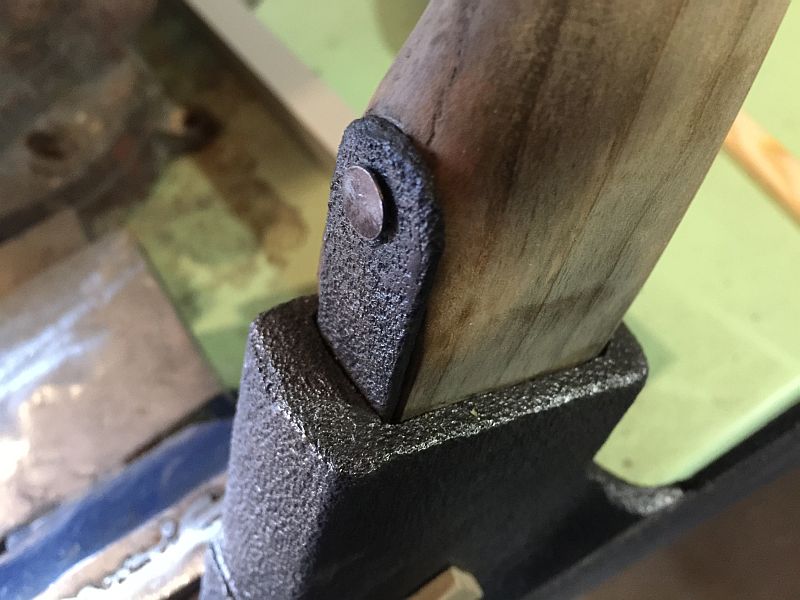 The handle received 4 layers of oil, and now ready to hang it on the wall… But the wall is quite full already..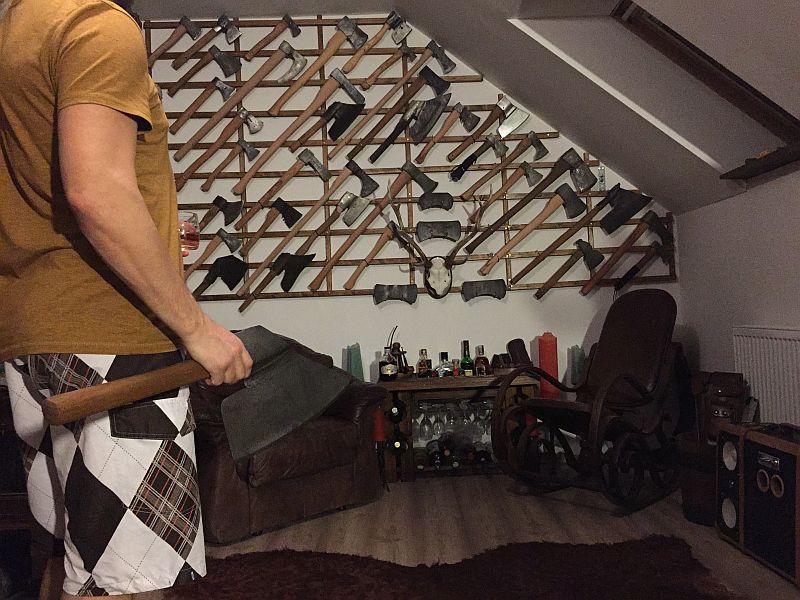 After some puzzling around, I was able to hang it on the wall as well. It's hanging about 1 meter / 3 feet above my left shoulder, for the viewers right.