For the mancave, a source of music was still missing. You can't just chill with a whiskey & cigar or pipe, without listening to your favorite tunes.
So through the local ebay variant I bought this old radio / record player from 1961 which did not work anymore, for about 12 eur.
The plan was to keep the front as original as possible, meaning all the buttons should stay in place.
Here the the radio / record player in original state: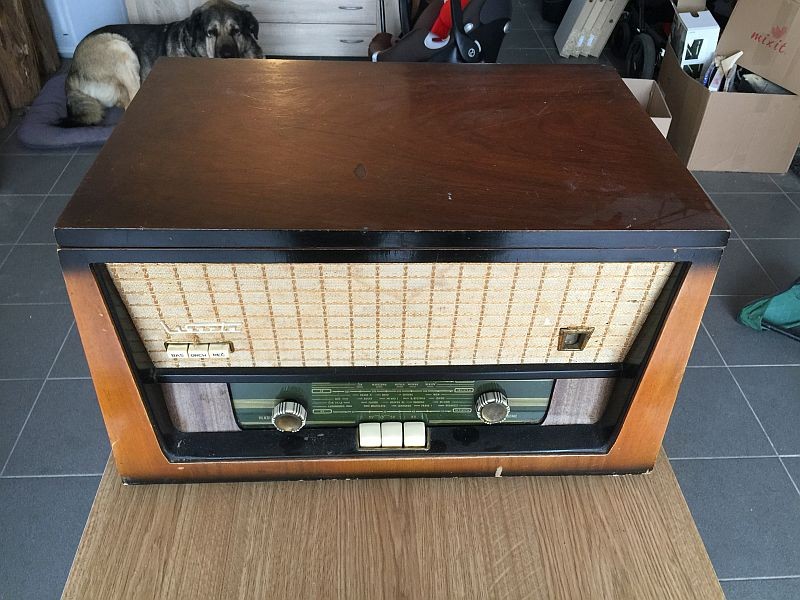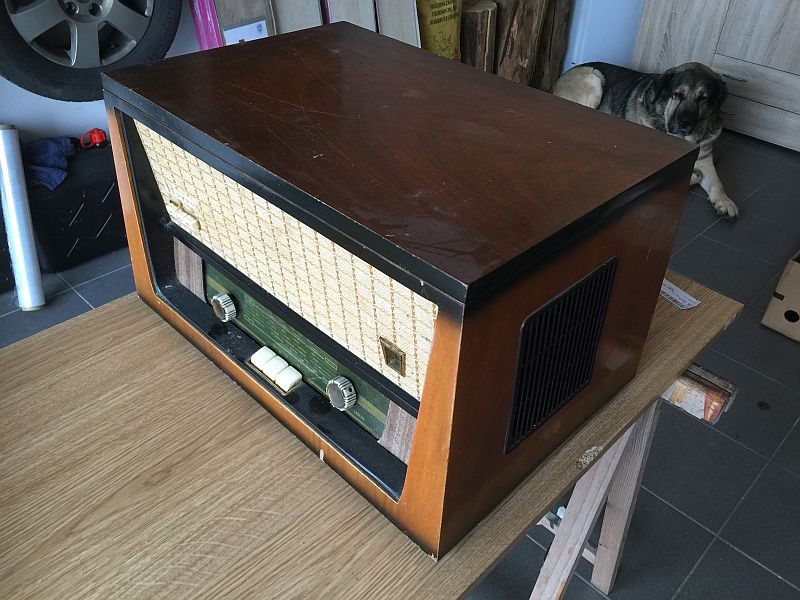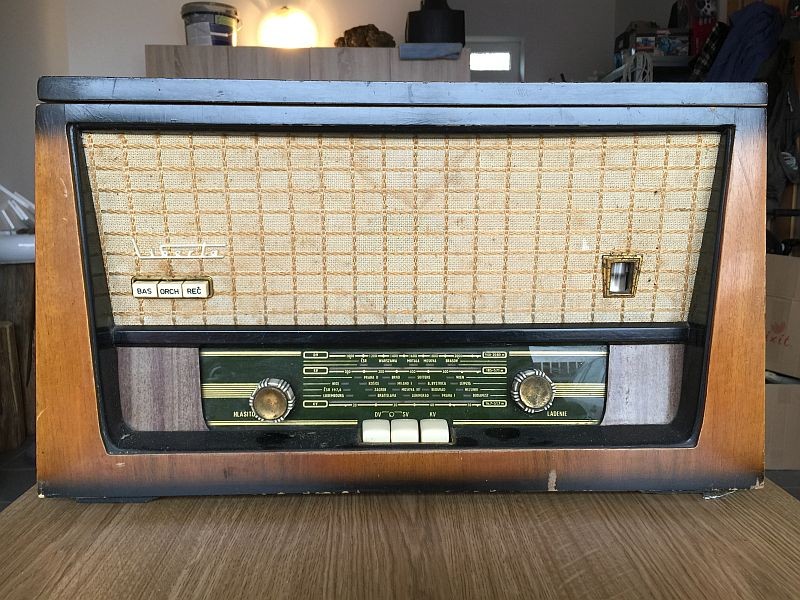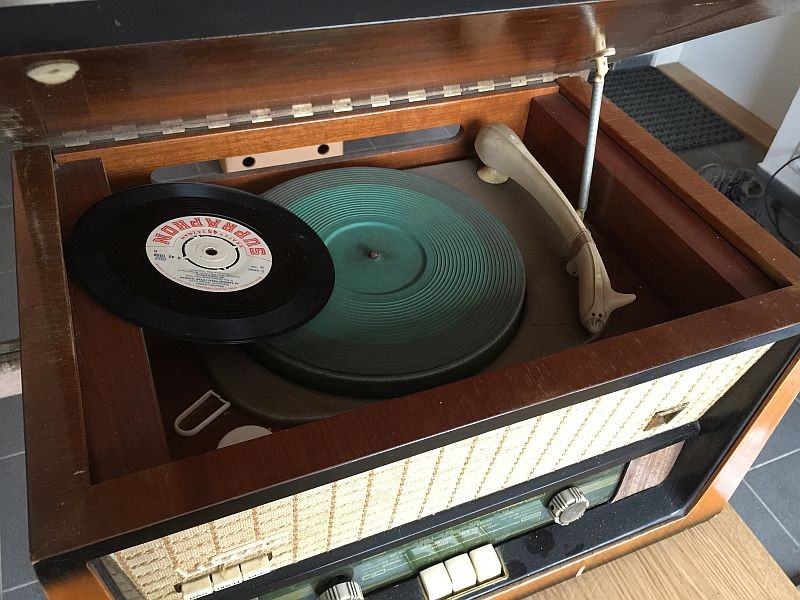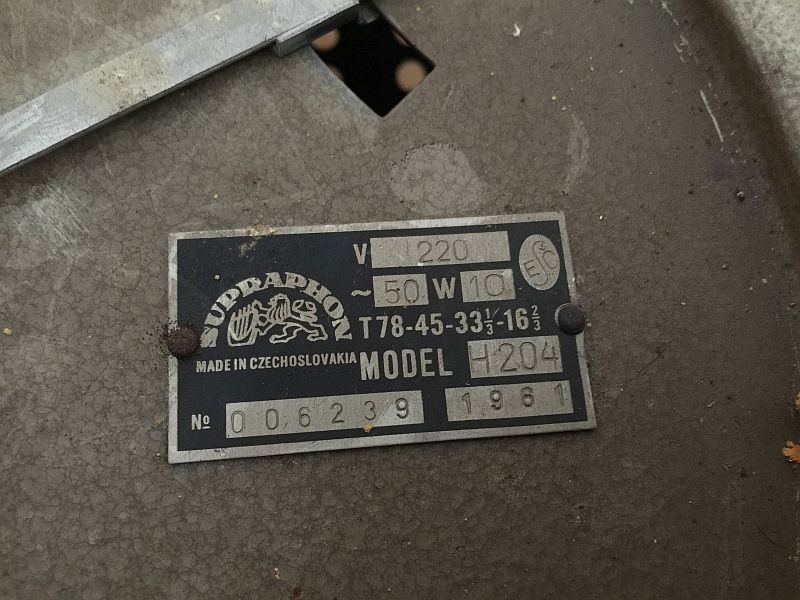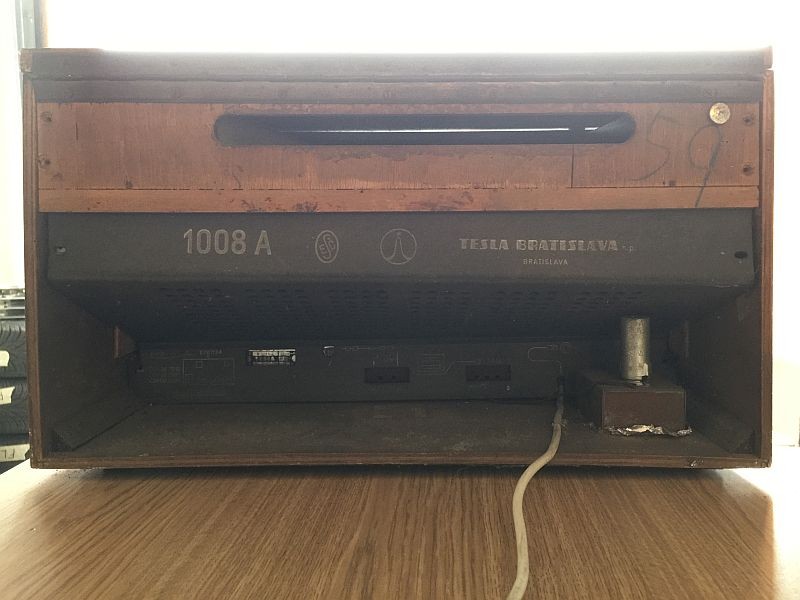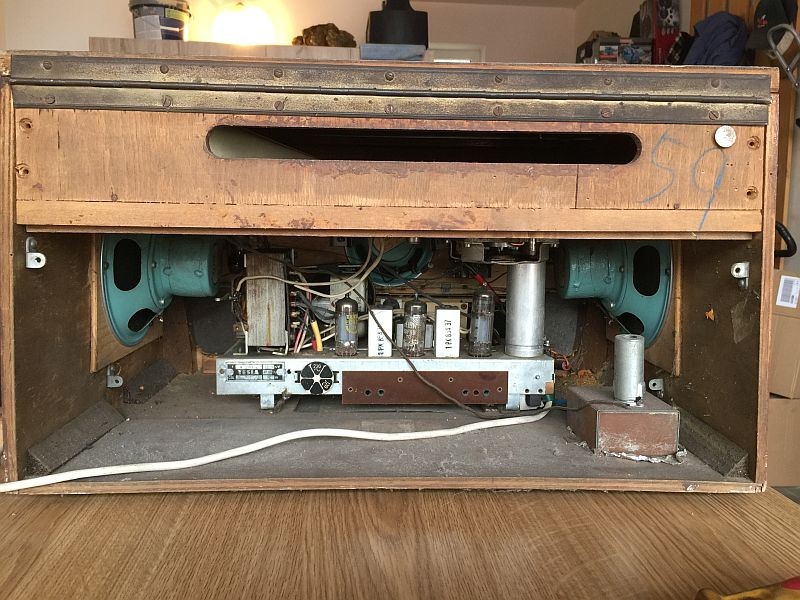 So the whole record playing part had to go, it took space which I needed for the new speakers.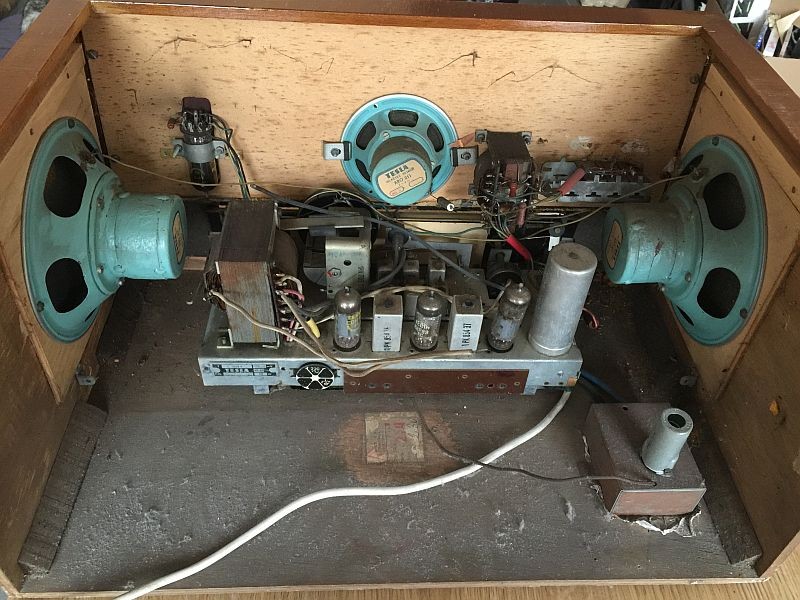 Whole inside as well, no repairing was possible anymore.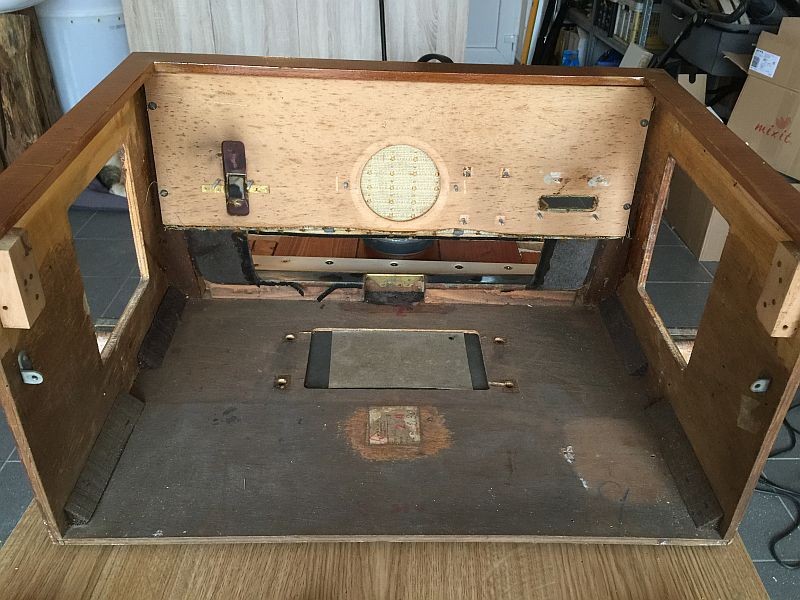 These are all Pioneer speakers which I had installed in my previous car, but due to selling it, I removed them, and they didn't fit in my new car. (5 years ago)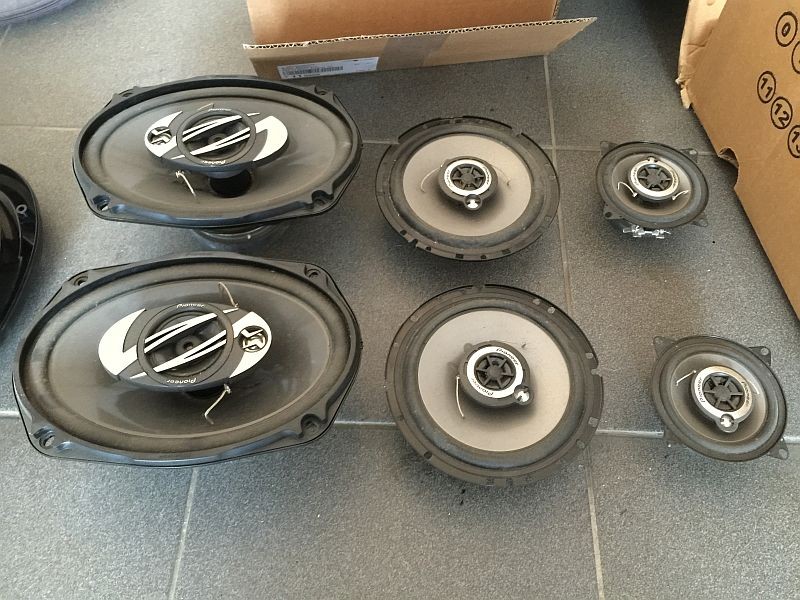 Everything put in place. The small black box is a amplifier of 4x 45 watt rms. It has also a radio option, and you can insert a SD card or USB stick to play music from.
It can handle a range from 2 till 8 ohm.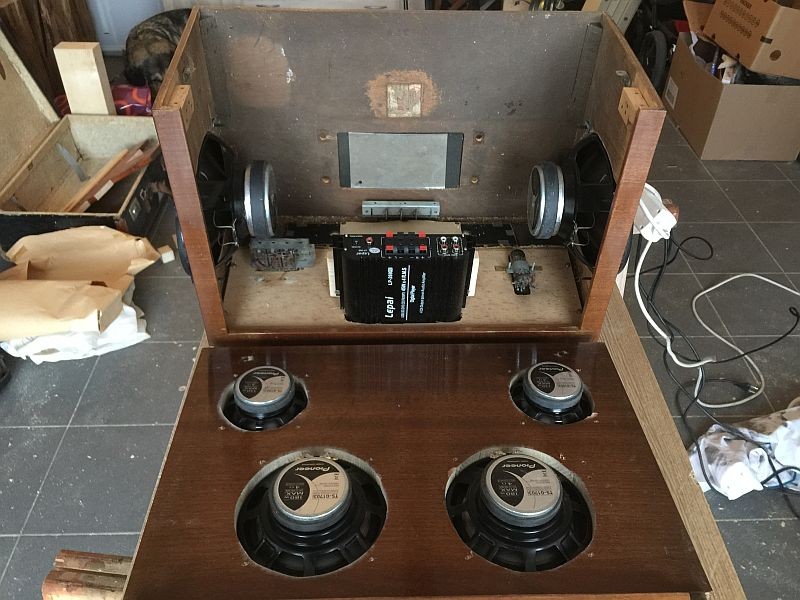 The result.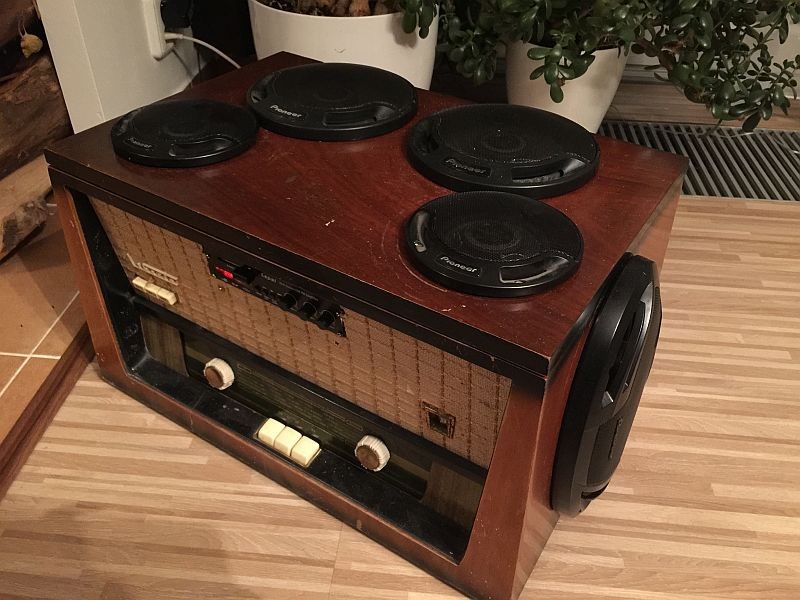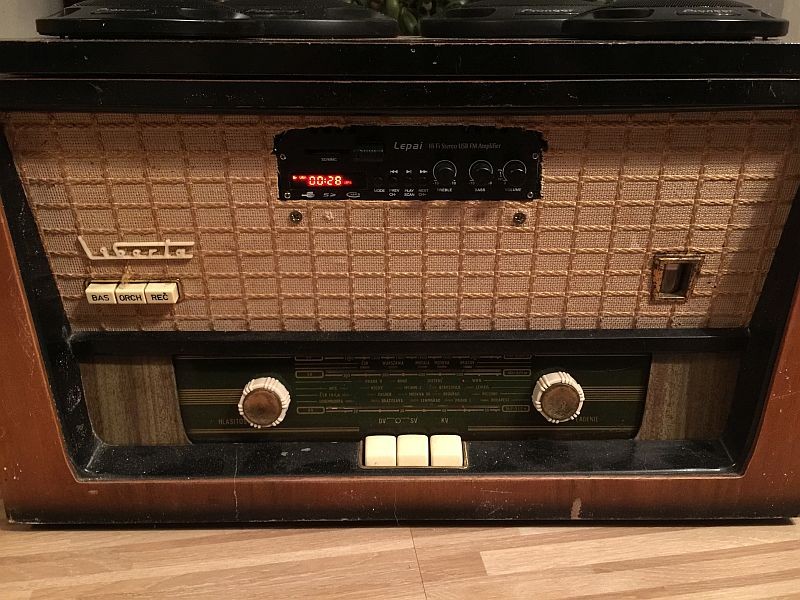 Top speakers are connected in serial, since the amplifier has only 4 exists.
Every wire soldered in place.
The sound.. it sounds good 🙂 But amazing perfect since there the box is quite small and has many openings in it, but still good enough to enjoy a nice piece of music.