On the 15th of January my son was born. I've been planning to make a time capsule for him which he can open on his 18th birthday.
Here is what I have put inside.
Global overview, and junior is sleeping in the box.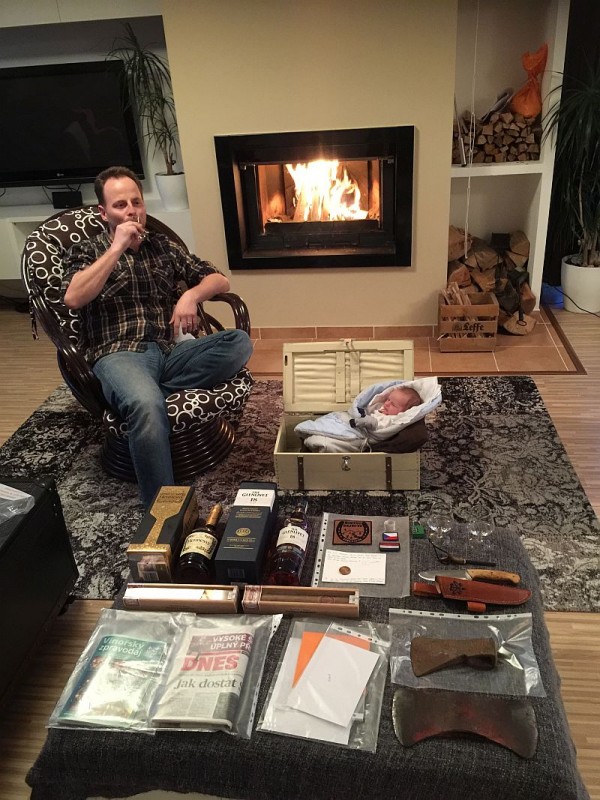 The content: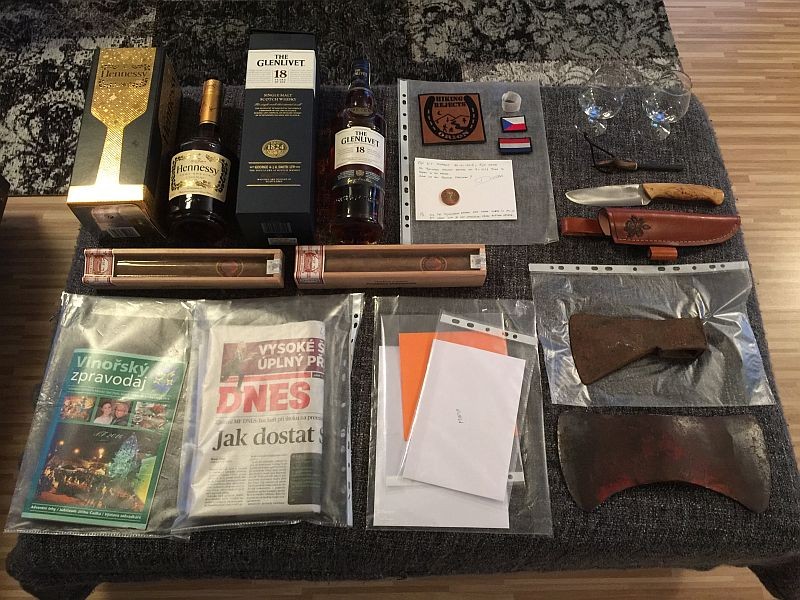 – Bottle of Hennessy given to junior by a very good friend of mine.
– Bottle of 18 year old single malt Glenlivet (18 year old whiskey, 18 years under the ground, or his 18th birthday)
– Two big cigars, one for him and one for me to celebrate his birthday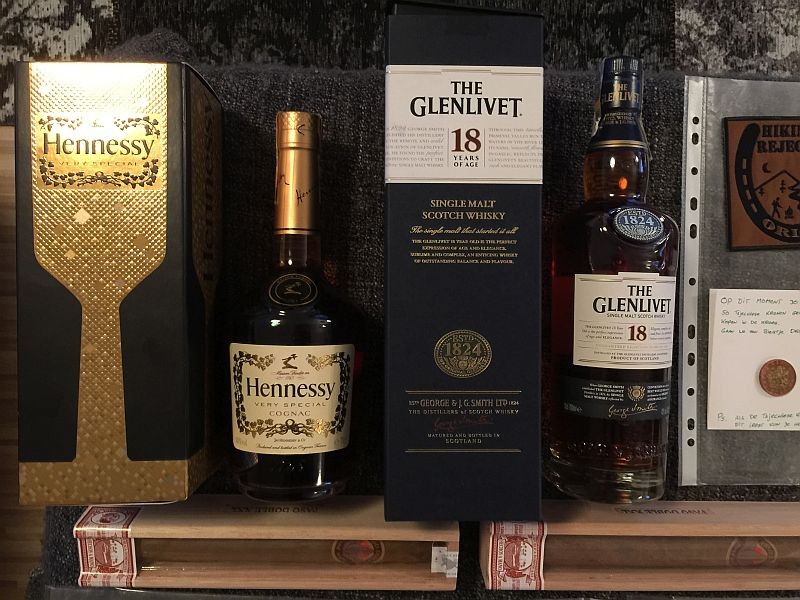 – Patch of our group of hiking friends
– Dutch and Czech flag
– ID that was around his arm in the hospital
– 50 Czech Crowns which is currently enough for 2 big quality beers in the pub. If by that time we have a different currency (perhaps the euro), he can exchange it for the new currency for 2 beers.
– 2 antique glasses, by the time he opens it they should be around 150 years old. This is for the 18 year old whiskey, so we can drink it together from these glasses.
– DIY antler firesteel, the ferro part is oiled now.
– DIY knife, completely oiled up.
– DIY sheath made by a friend for me, all these 3 will be packed separately.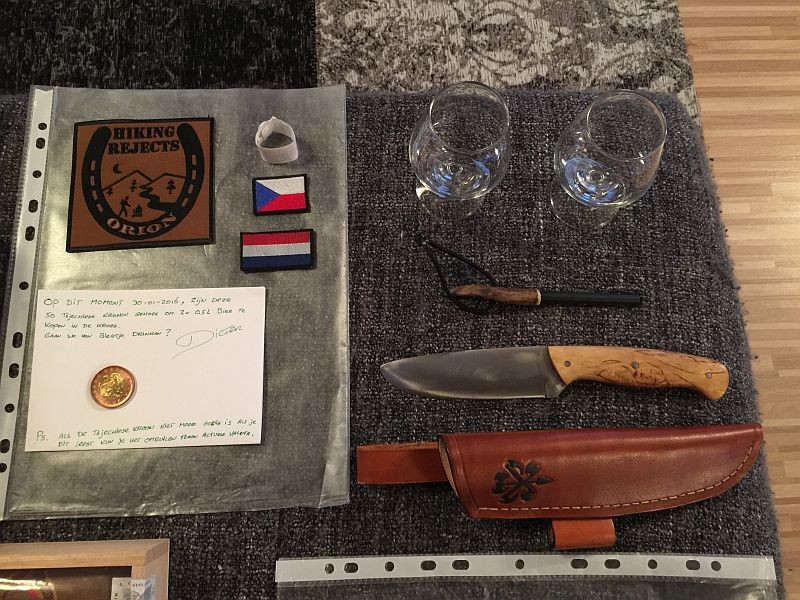 – Monthly info magazine of our village, of the month he was born.
– Newspaper of the day he was born.
– Letters to junior from his grandmother, his mother and father (me).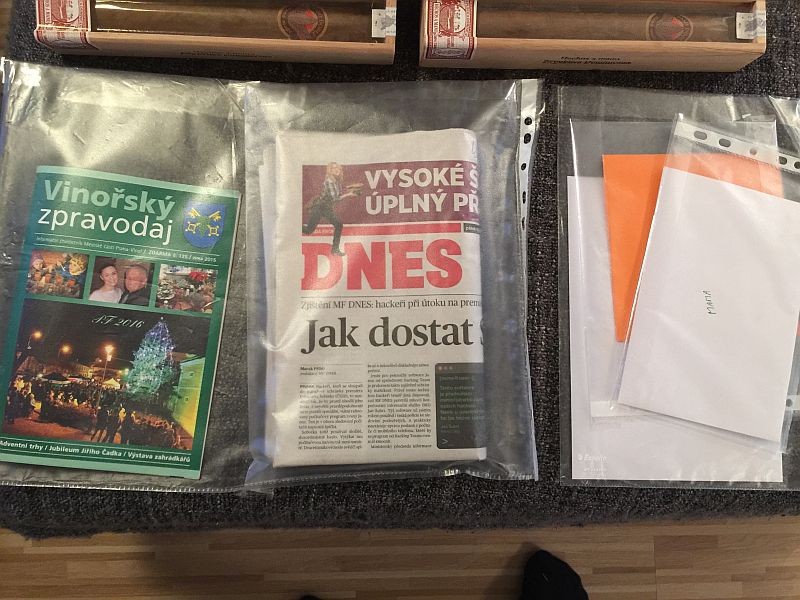 – Old Czech single bit axe head for restoring it together.
– Double bit axe from the usa, for which we will make a handle together.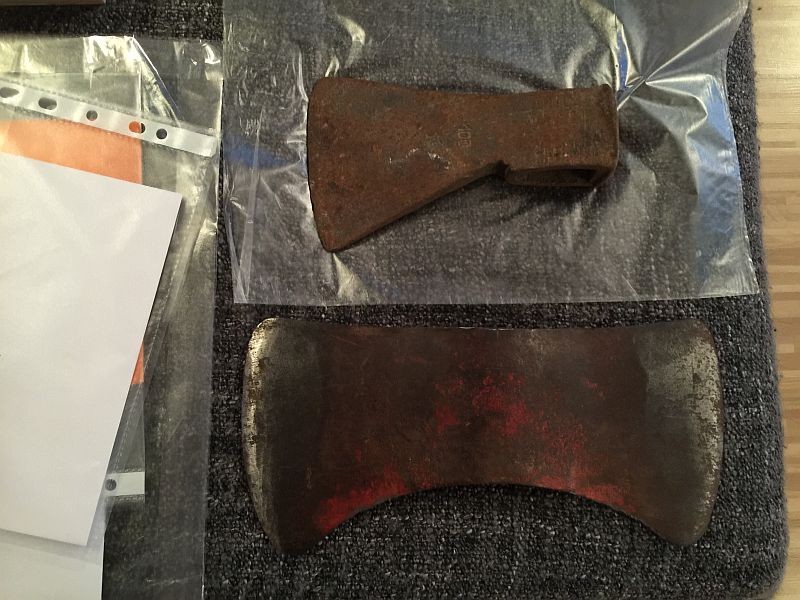 – Around 30 year old box, new layer of paint, new lock part, good to go.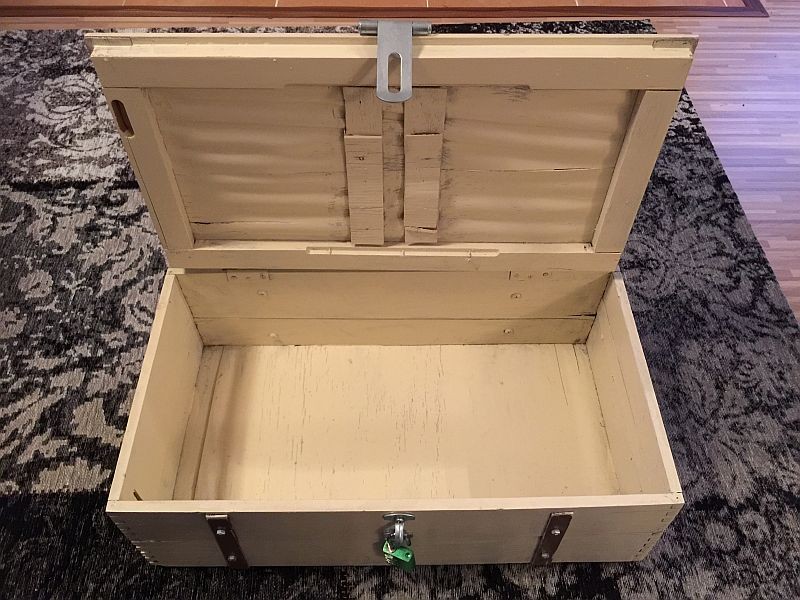 Everything is packed in plastic, all is completely waterproof. When all was wrapped in bubble plastic and put in the box. The box itself will be placed in 2 big very sturdy sealable plastic bags, and then finally buried on a certain location which he will get on his 18th birthday.