With a group of 4 ladies from the riding club, we went for a hike in the South East of Czech Republic. We planned a 2 night trip, but the rain was quite intensive that there was no fun anymore much, so we made it only a 1 night trip.
We arrived late in the evening, and made a small fire, and setup our camp.
The ladies slept on the ground under my 3×4 meter tarp, and I slept in my hammock under my 3×3 meter tarp.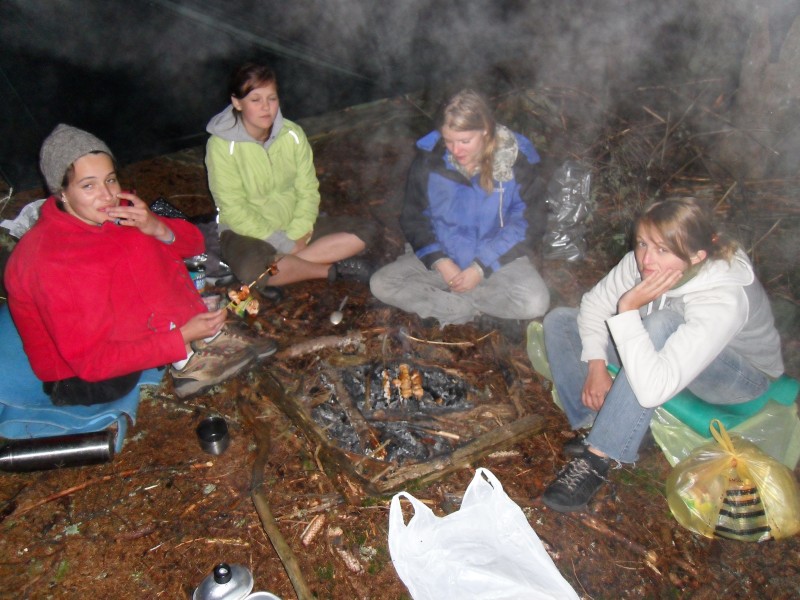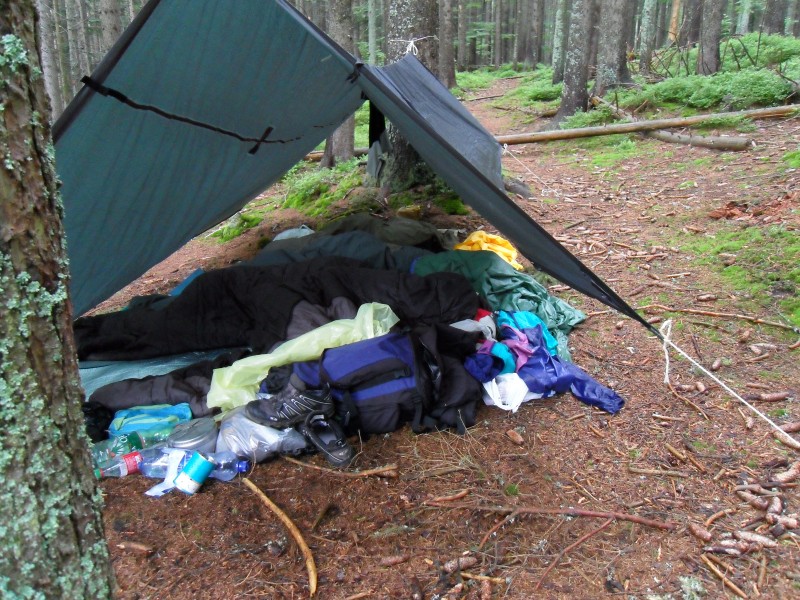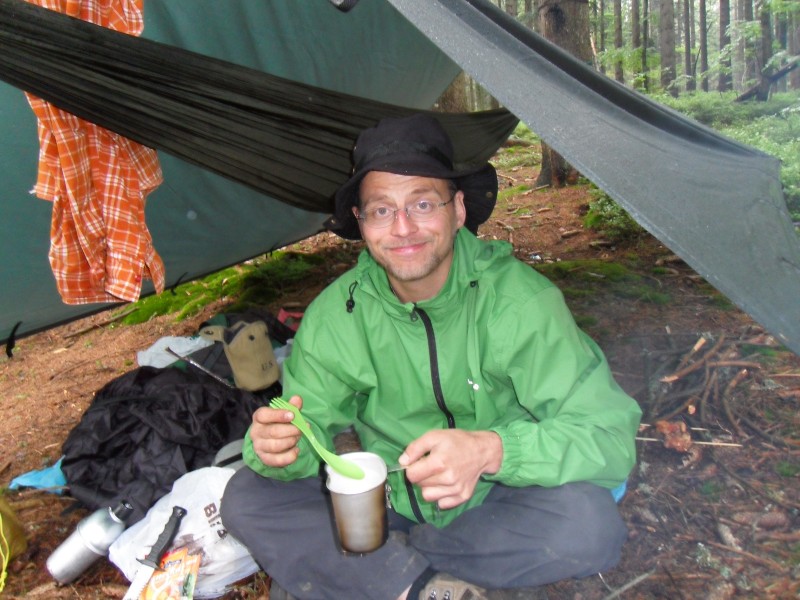 We stayed over at a lake, that has some long history, from mosters to ghosts to Nazi's who dumped boxes with unknown content into the lake when they lost the war and had to flee.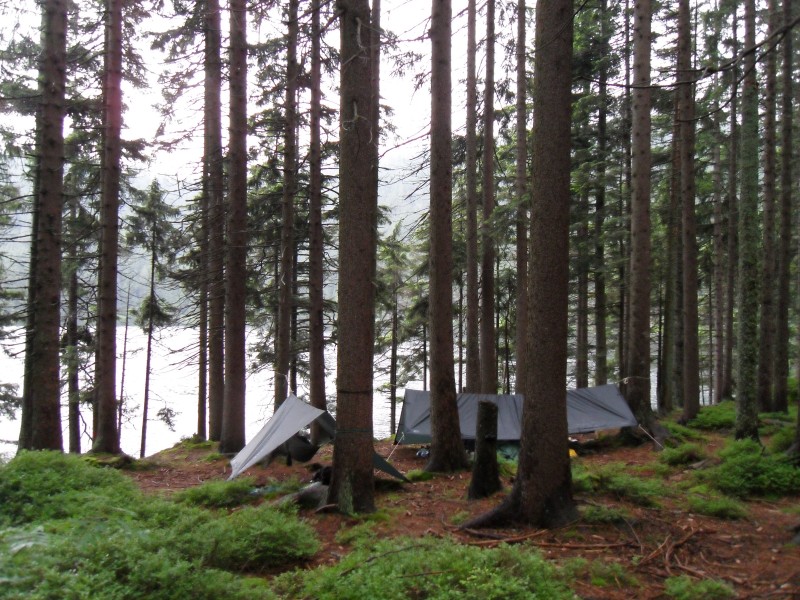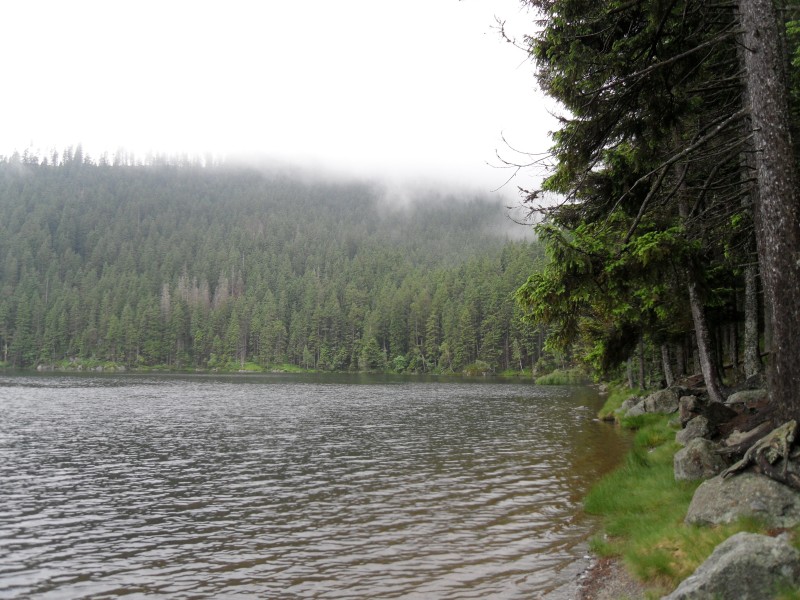 A hobo stove can be used in many ways 🙂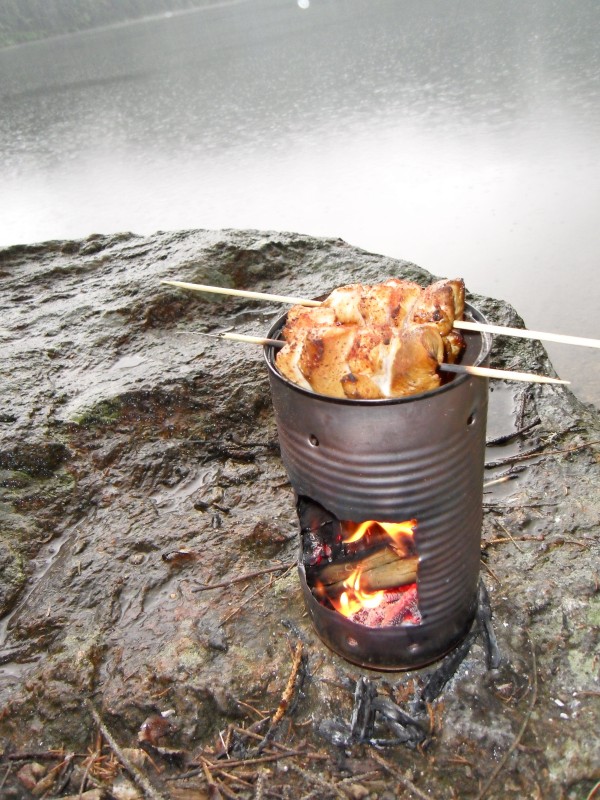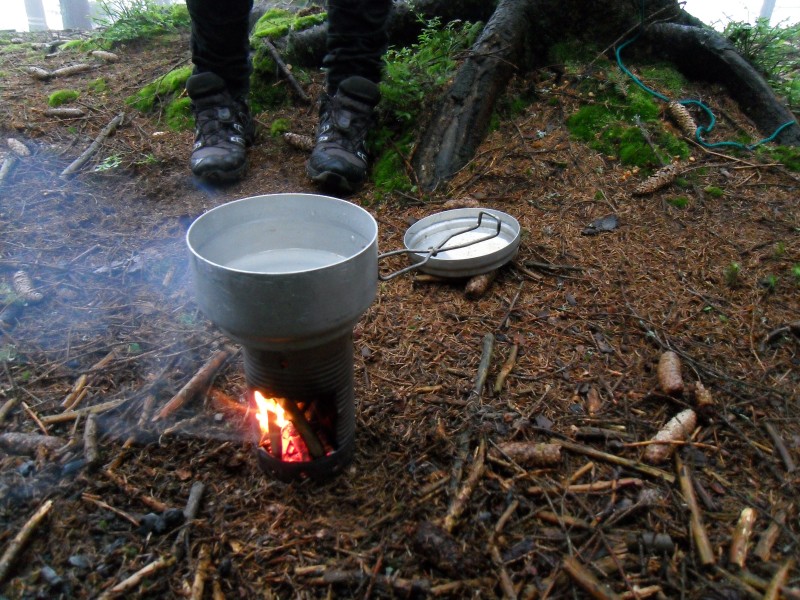 Time to dry up the tarp as much as possible and then continue with the hike.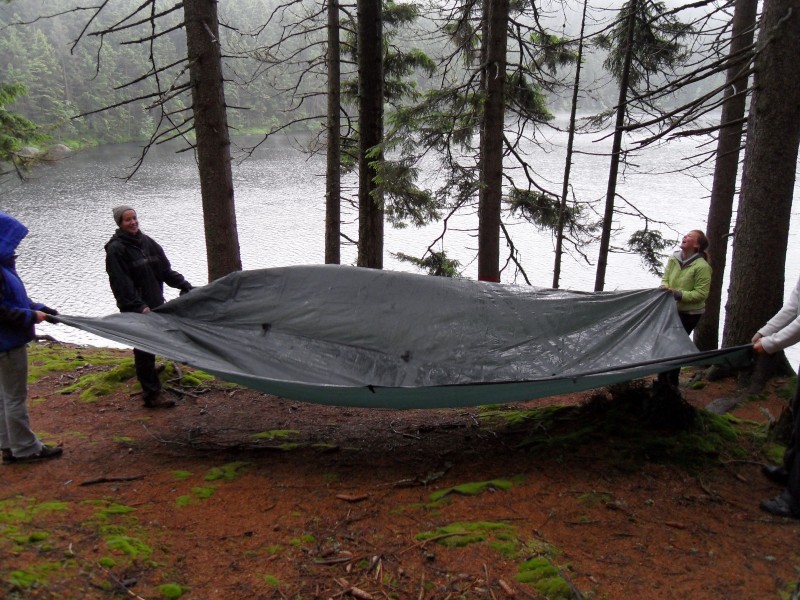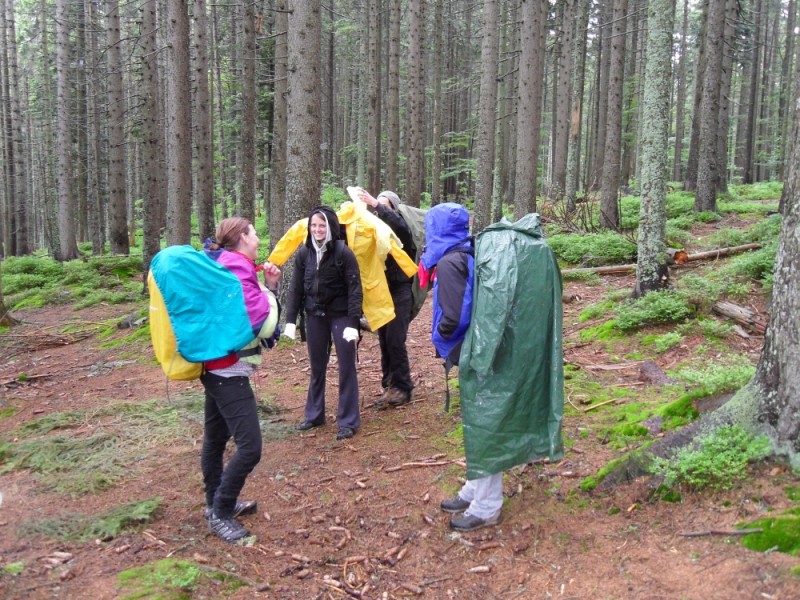 Time for a 'gruppen foto'.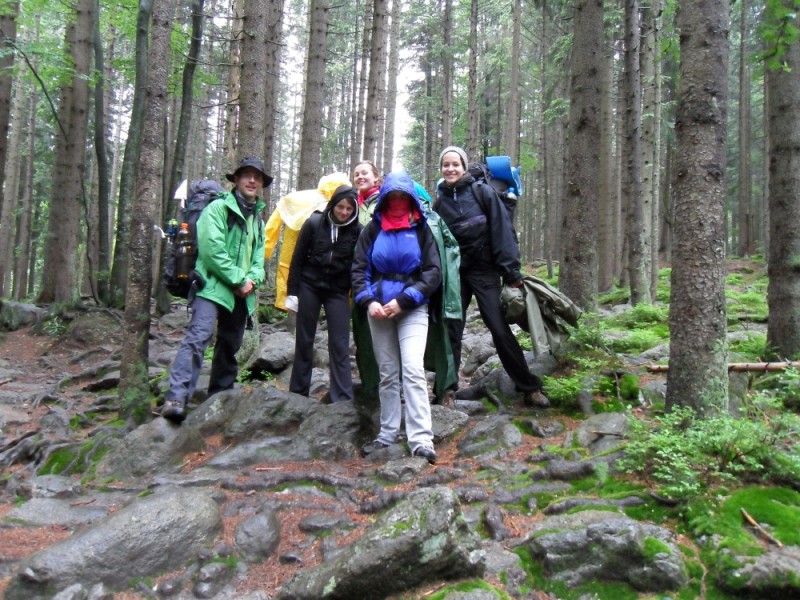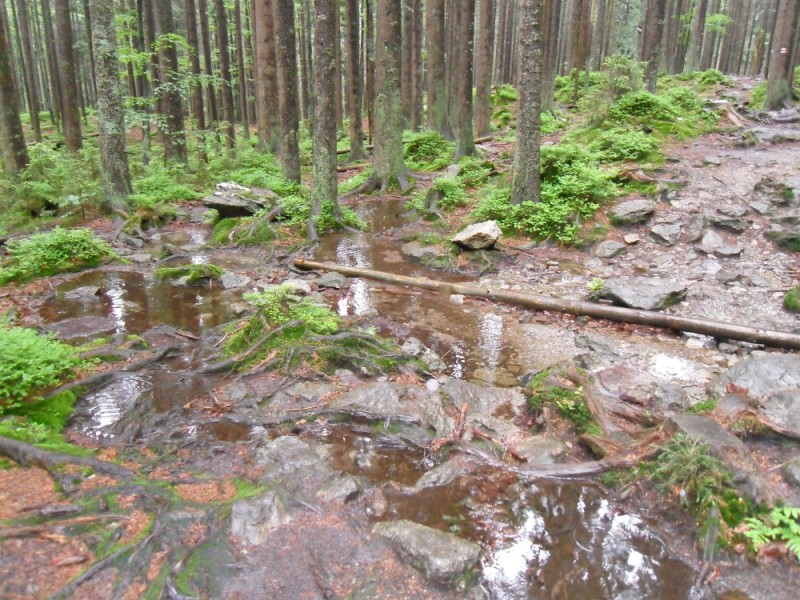 We arrived at a next lake, and had a small break there.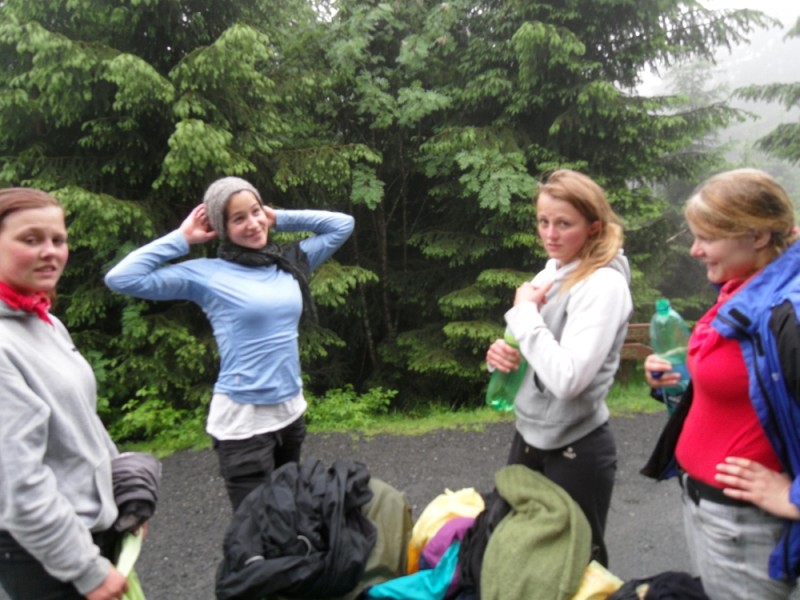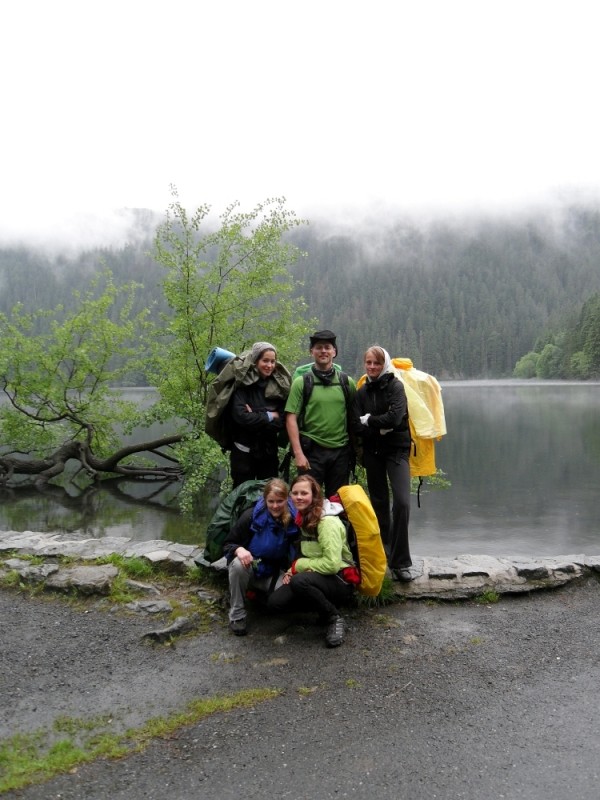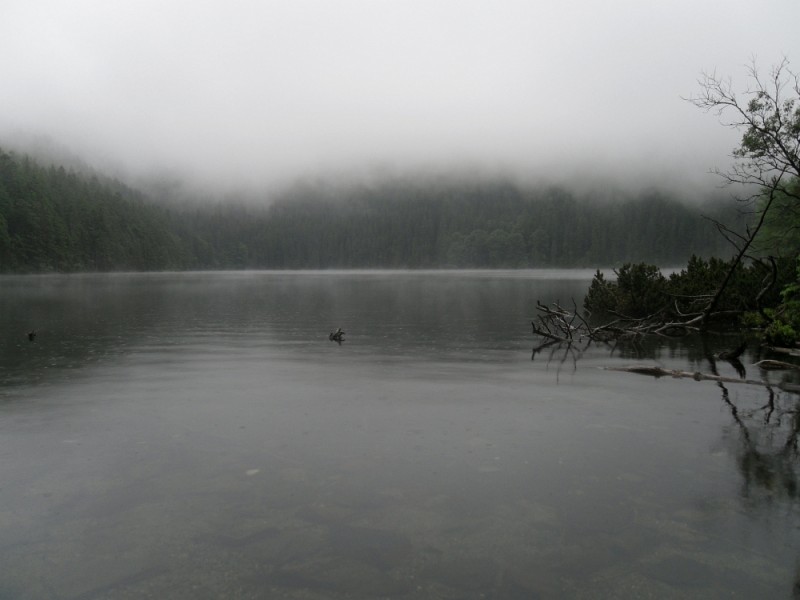 On a old piece of road we had a break for lunch, and used the hobo stove to make some warm tea. It seemed the hobo stove melted the road slightly..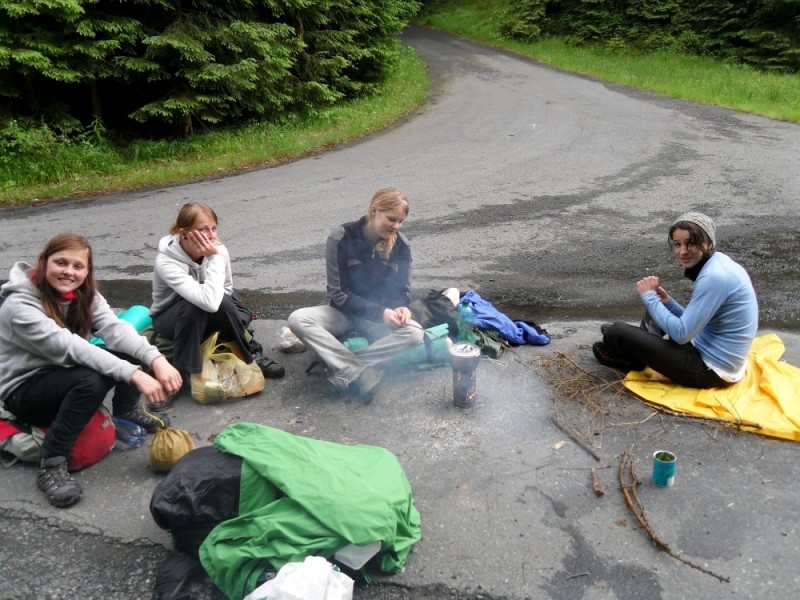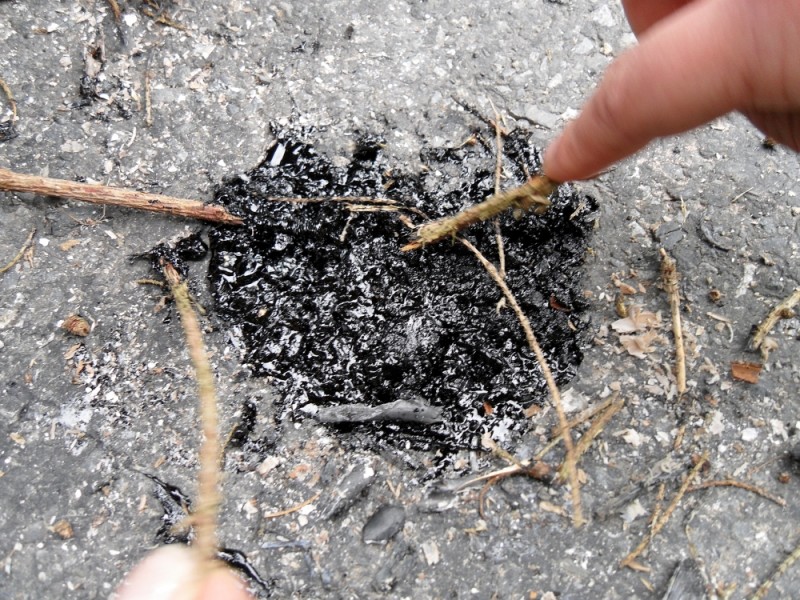 And then it was time to head back to the train station 🙁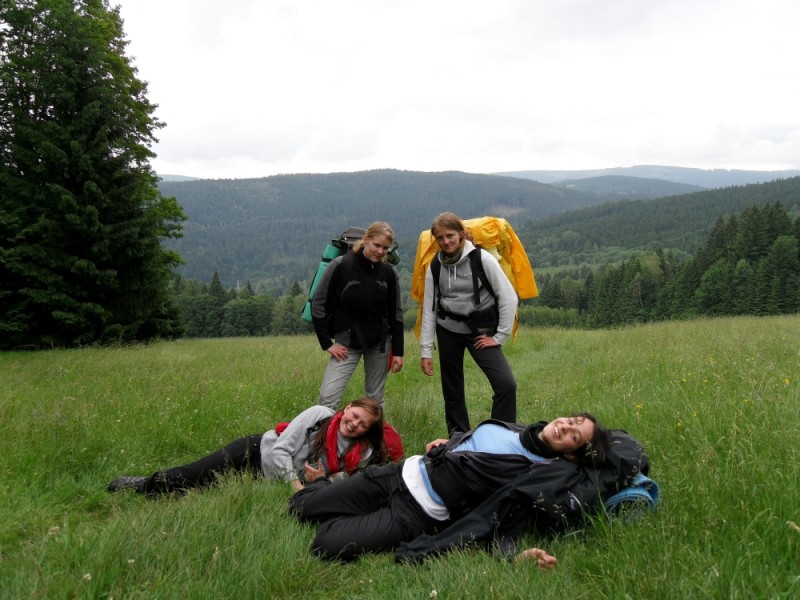 The end..