With Jan, Linda, my dog and me, we did a 5 day hike. 3 days in snowy mountains, and 2 days in a rocky area without snow to relax a bit from the hard work in the snow.
We arrived Thursday afternoon, parked the car, and went to the pub for a refreshment.
After that we hiked in about 1.5 hours, setup camp, prepared the fire, and had dinner.
This is the camp setup in the next morning.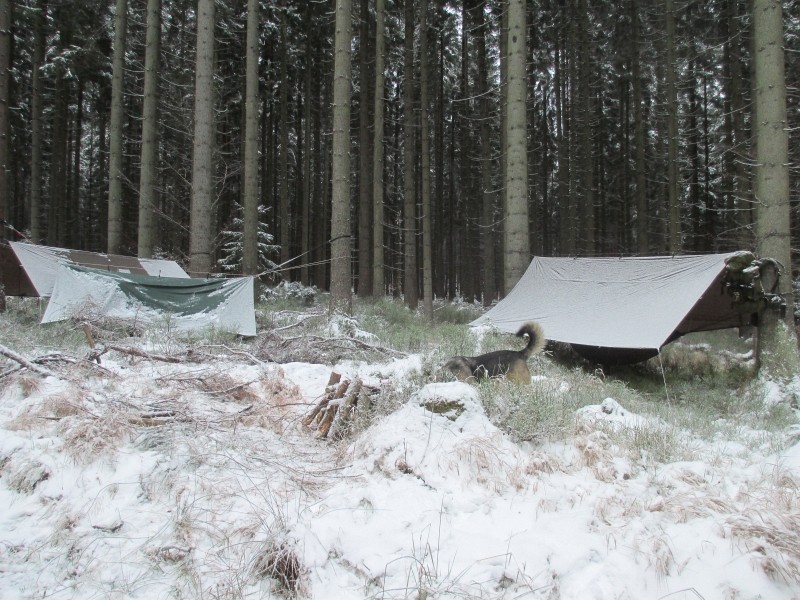 Linda tried making fire with char-cloth, but the grass was too wet. We used some tinder that we brought along.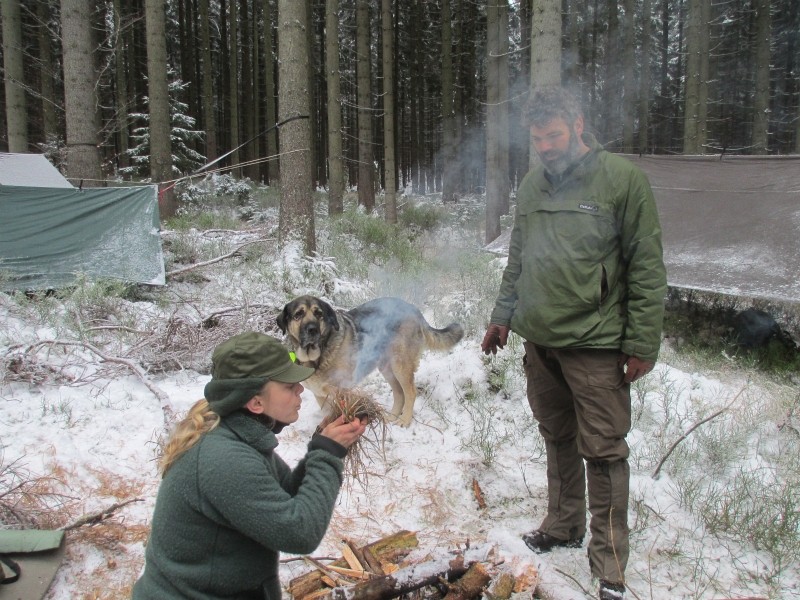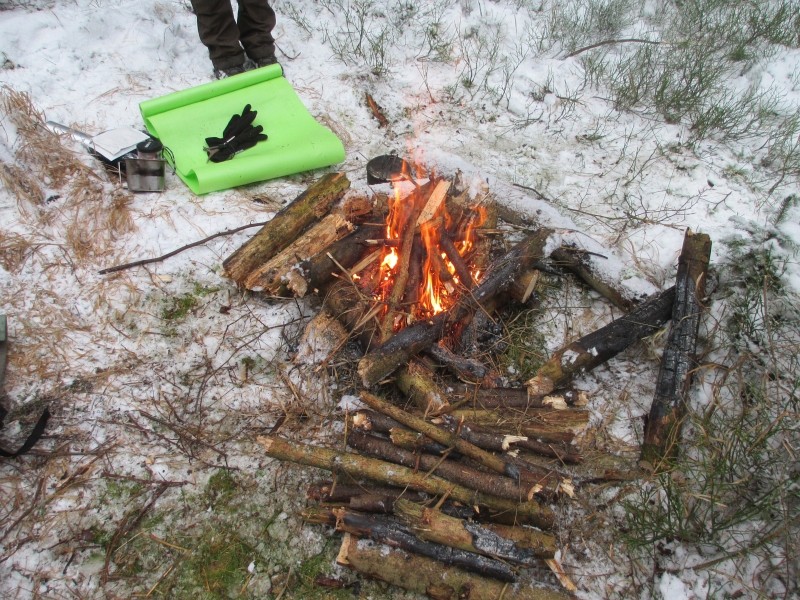 After that a 11 km hike through the beautiful snowy landscape.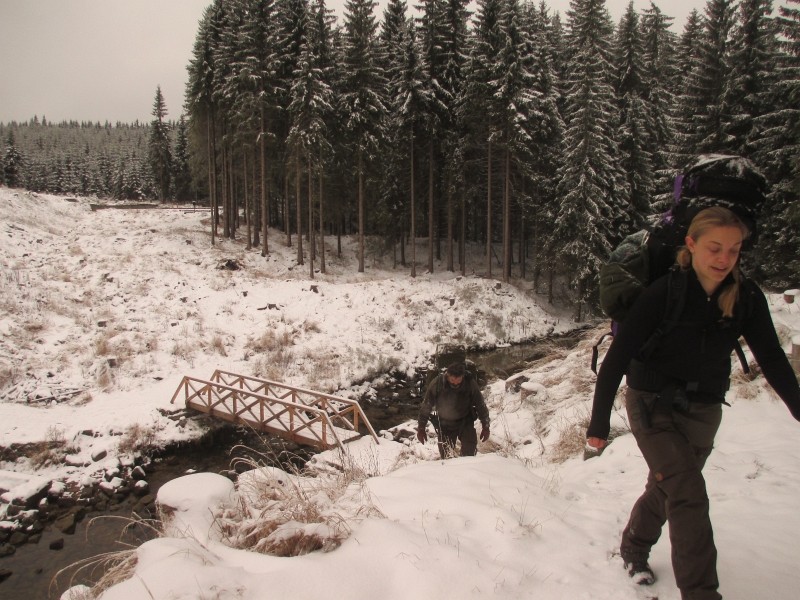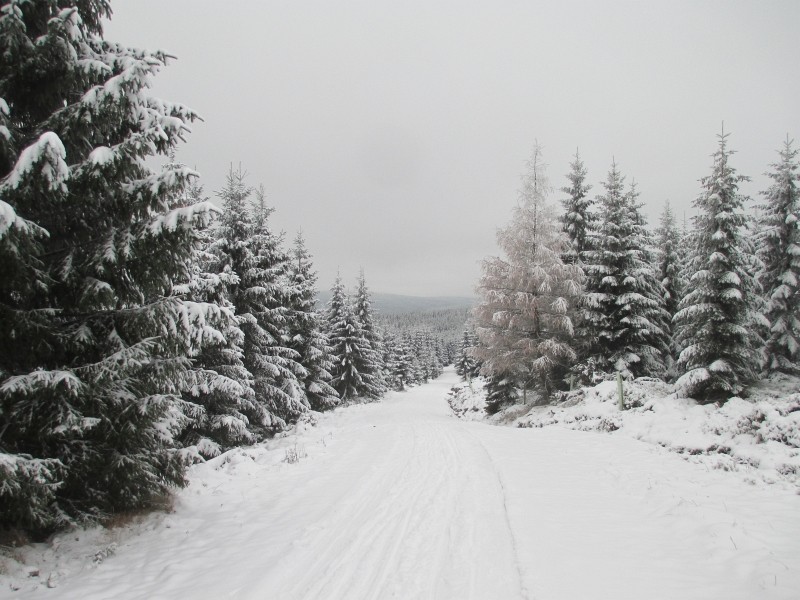 Group picture.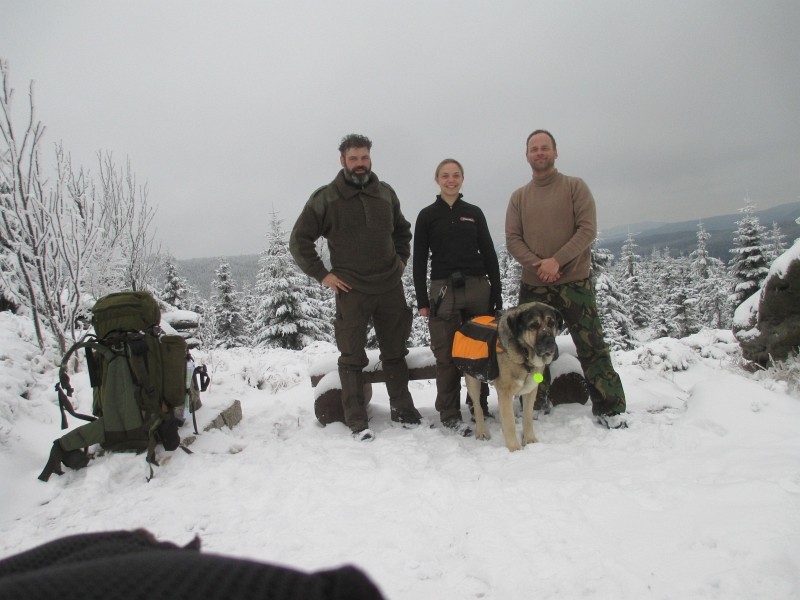 Nice scenery.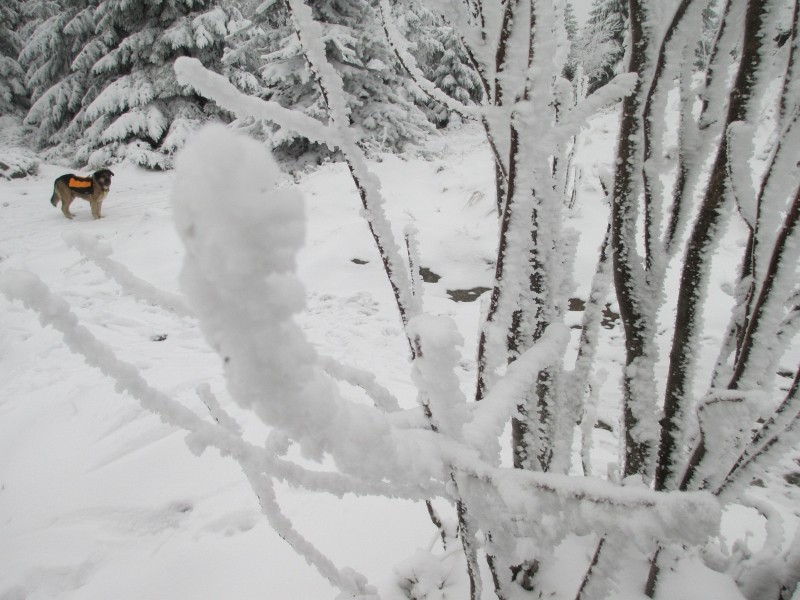 Second night, steaks and pasta.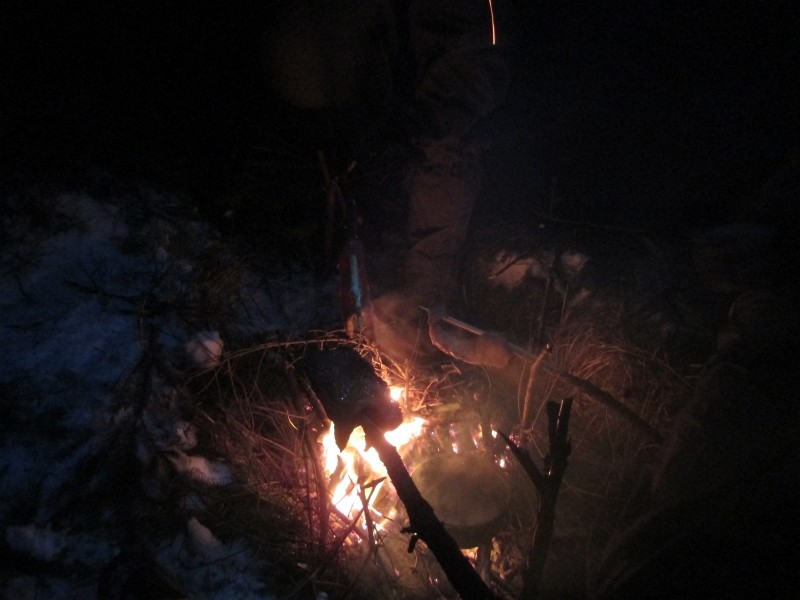 No pictures of the camp. The night was fresh and clear. We turned in early that evening, and woke up also early.
I covered my dog with my jacket after a fresh breeze went through the camp.
I used my diy hammock with build in underquilt.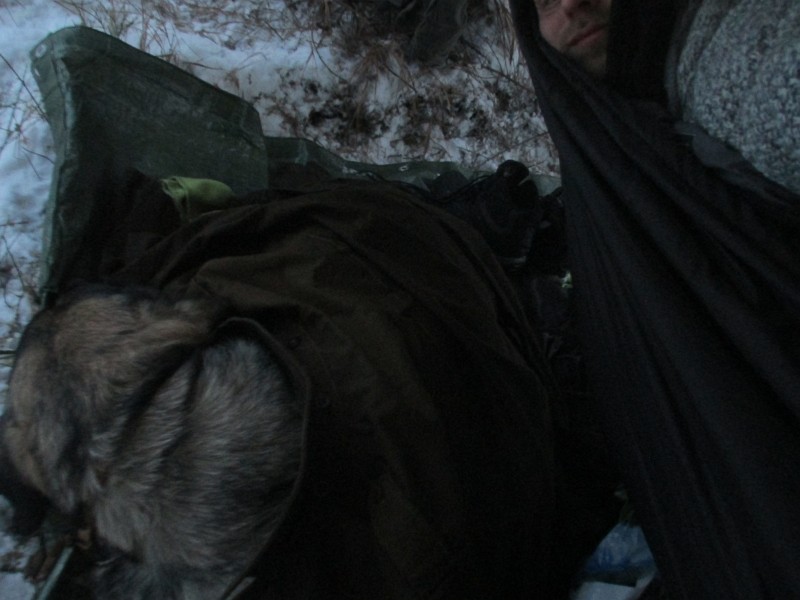 And we continued the hike.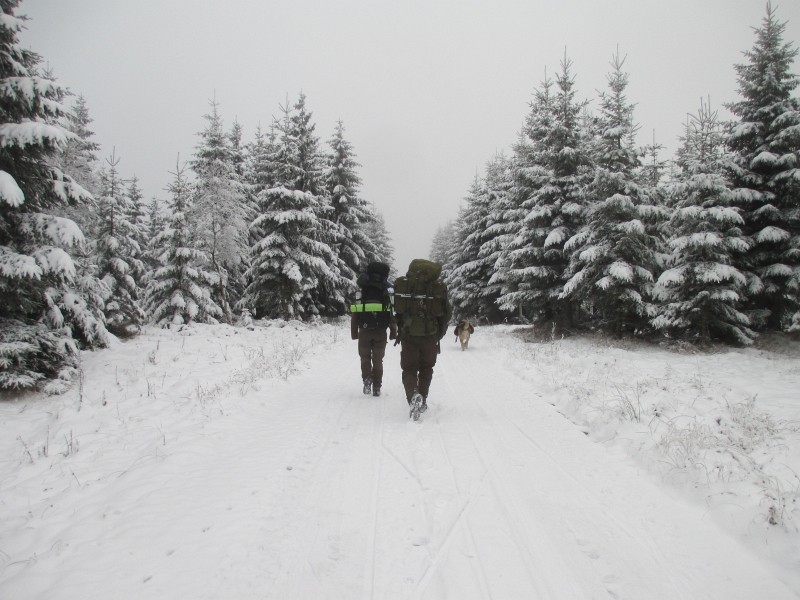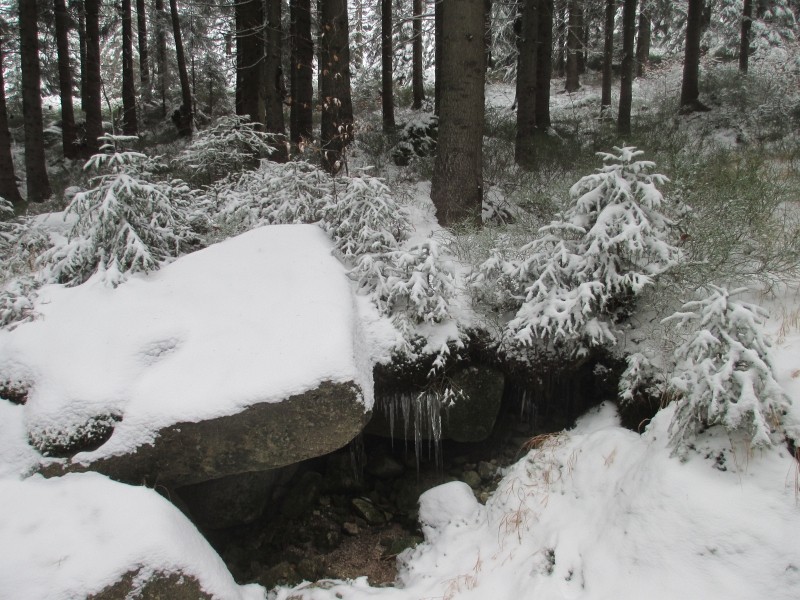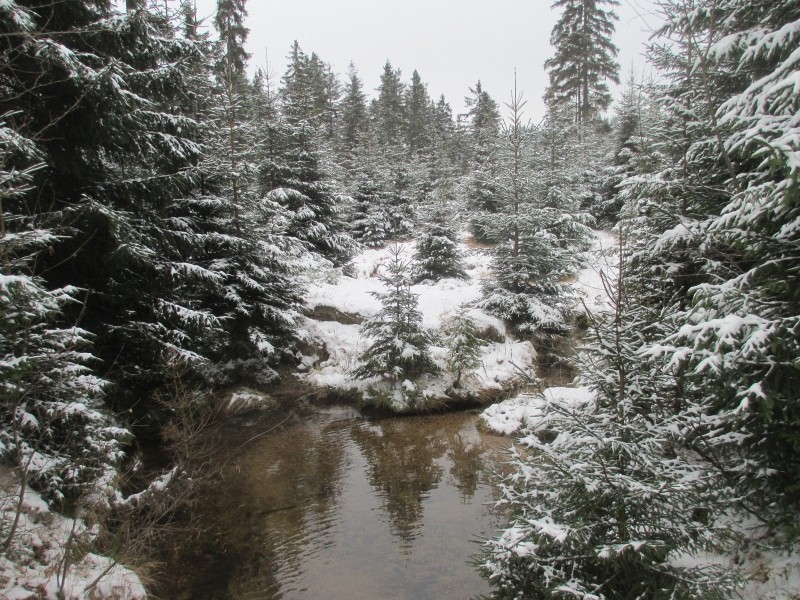 By car we went to another area where was no snow. Here we wanted to relax a little and practice some wood carving etc without layers of snow.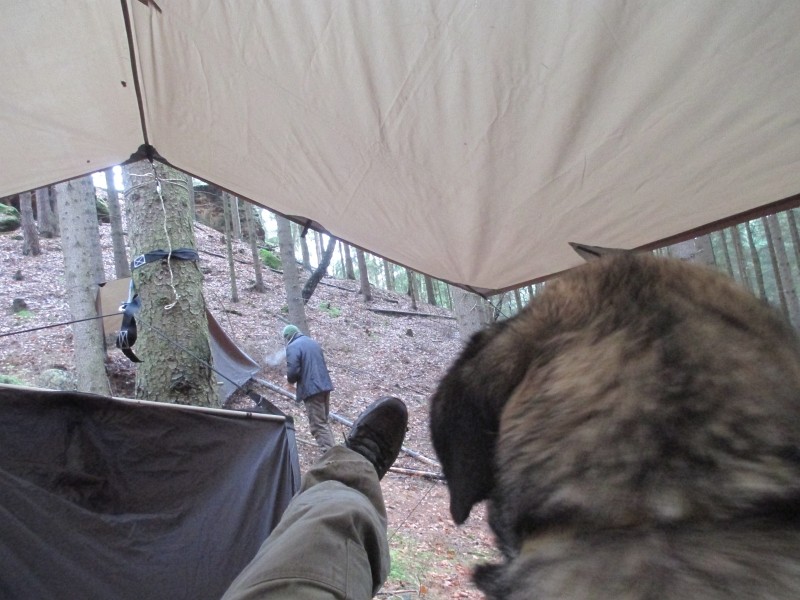 My setup, diy bridge hammock with removeable underquilt.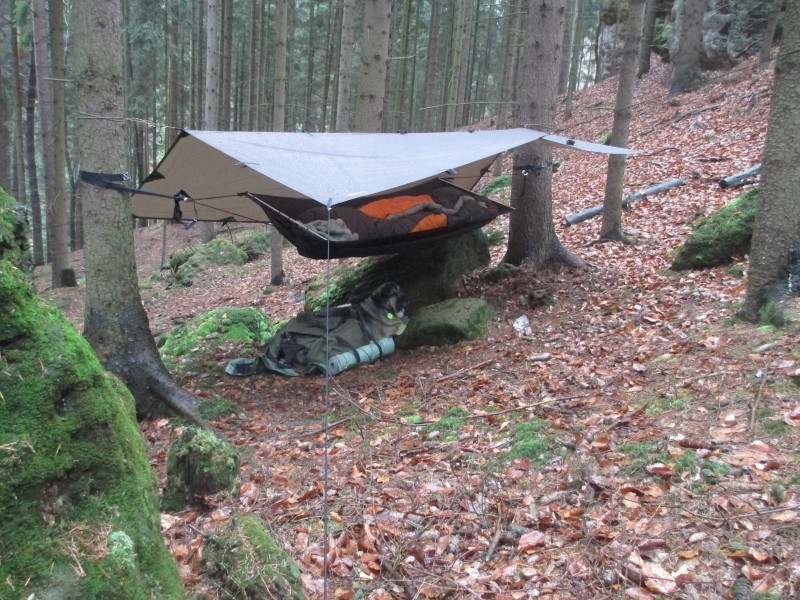 Setup of Jan, a dd hammock with build in mosquito net, and removeable underquilt as well.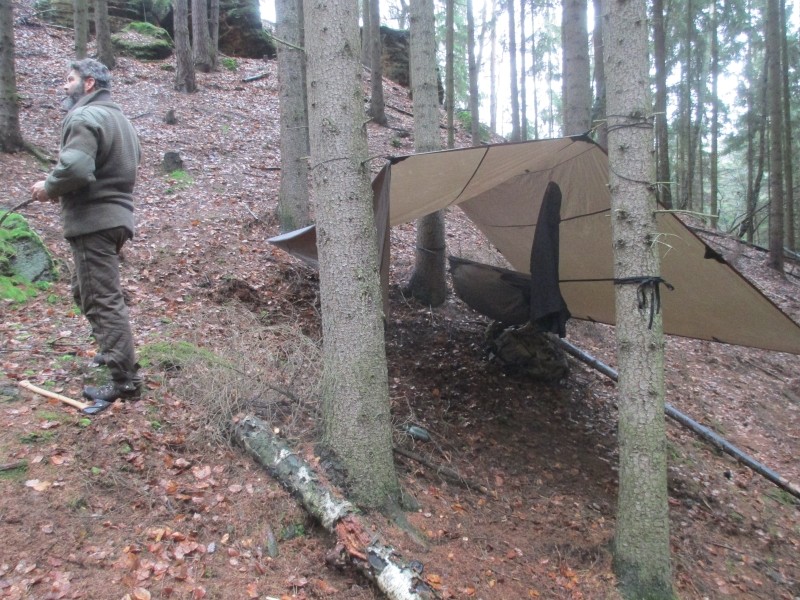 Linda's setup, also a diy hammock with build in underquilt.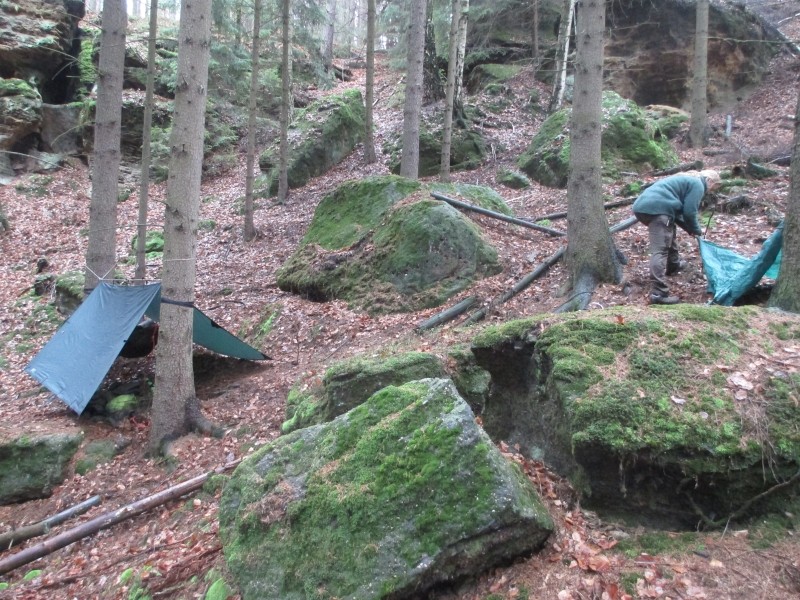 Preparing firewood. There where several dead birches standing in that area, so we had enough fire wood for day and night.

Linda improving her fire starting skills.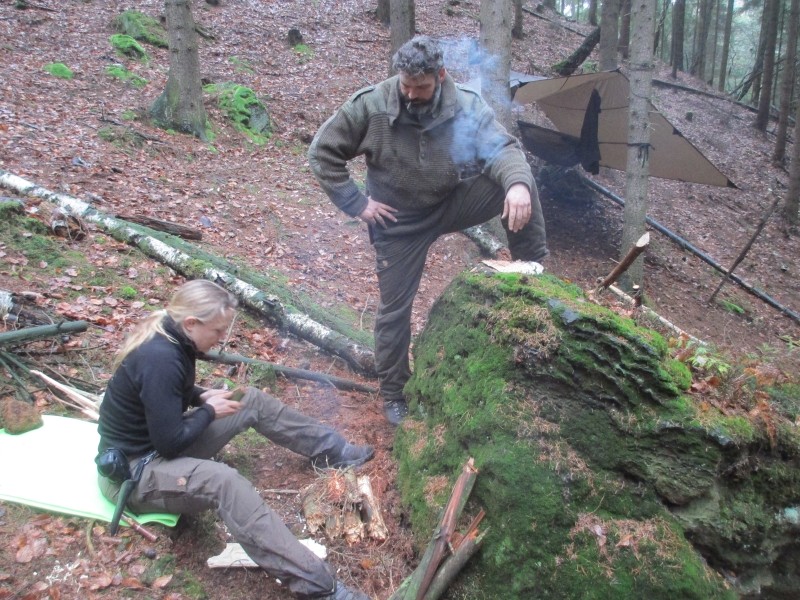 I went with Buddy for a walk around the area, which was quite nice.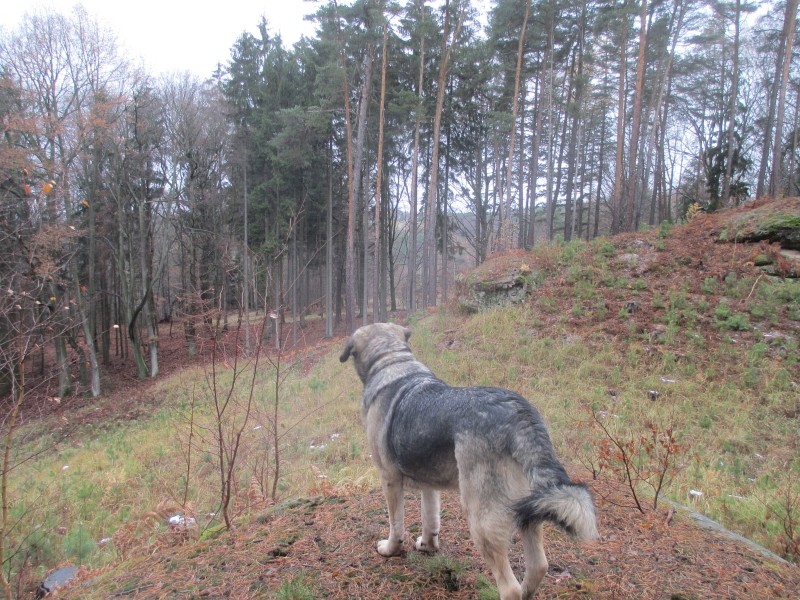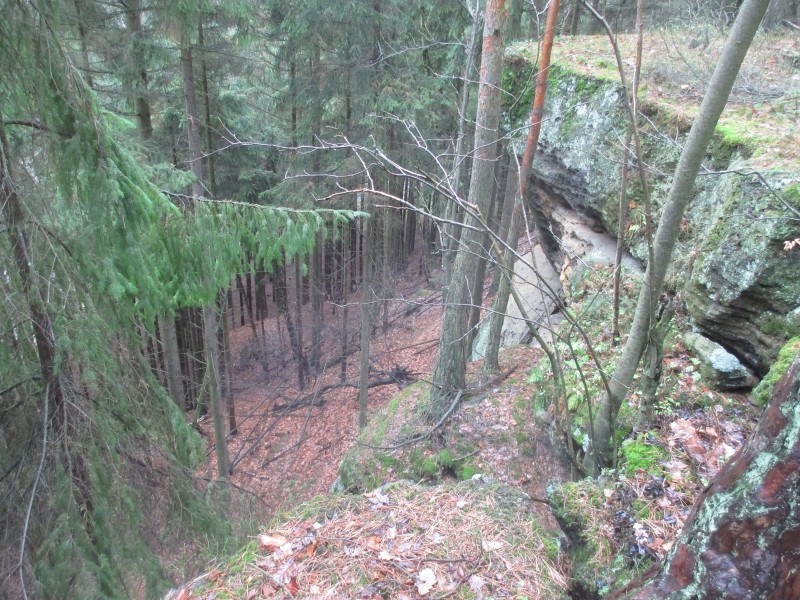 Our camp from the top of the ridge.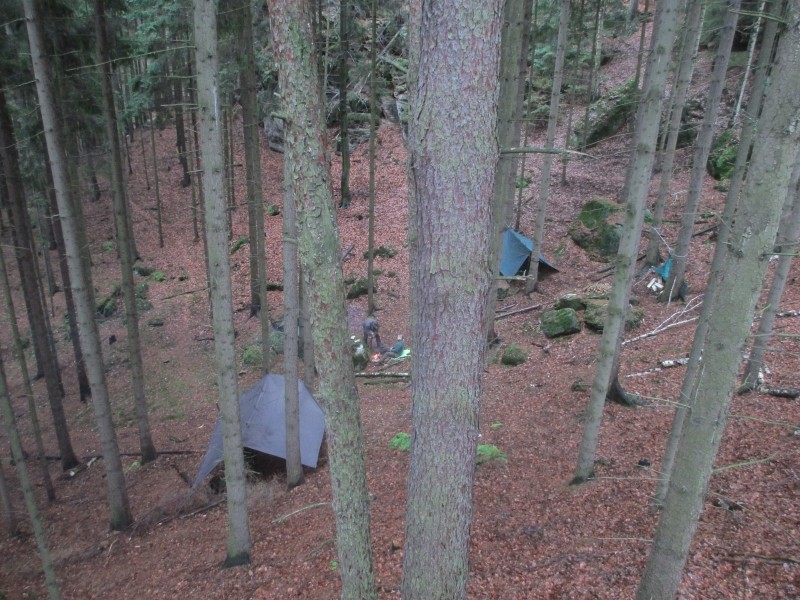 Jan gathering more dead standing birch.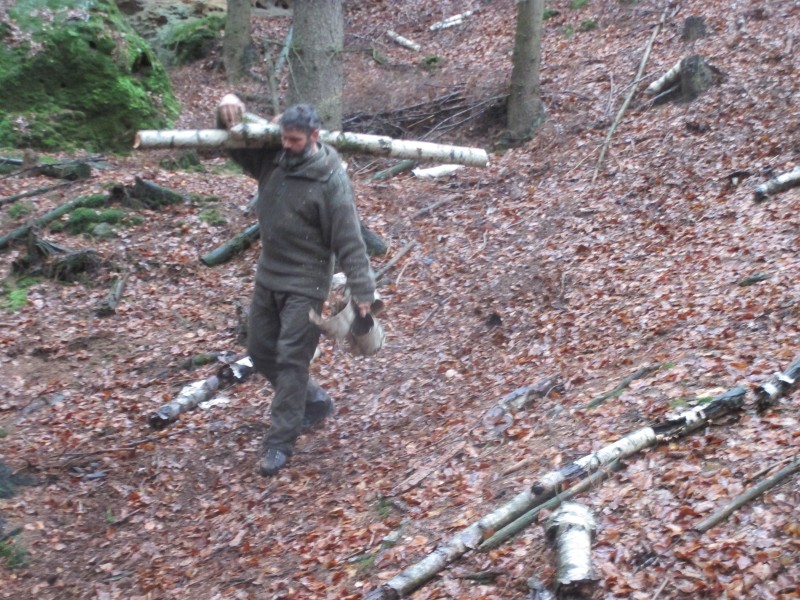 Carving time.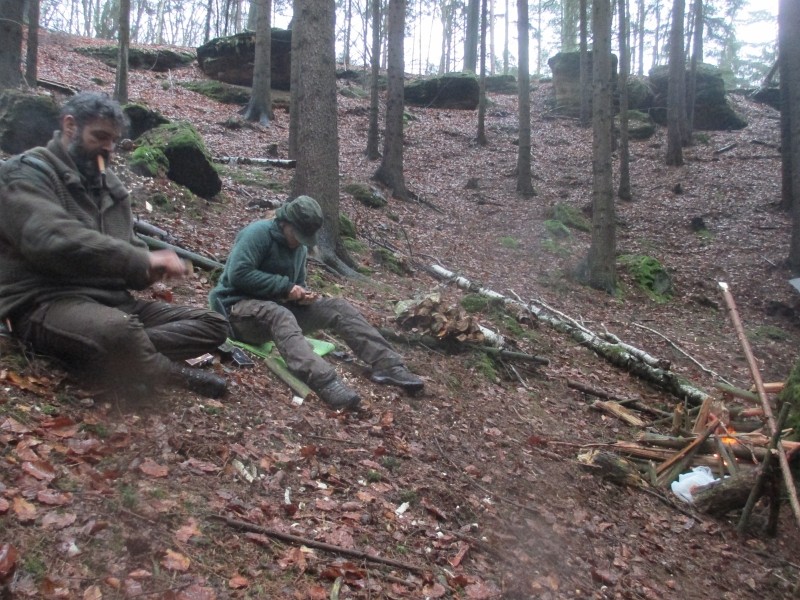 We carved spoons, sporks, pot holders, and a steak cutting board, and all was used well.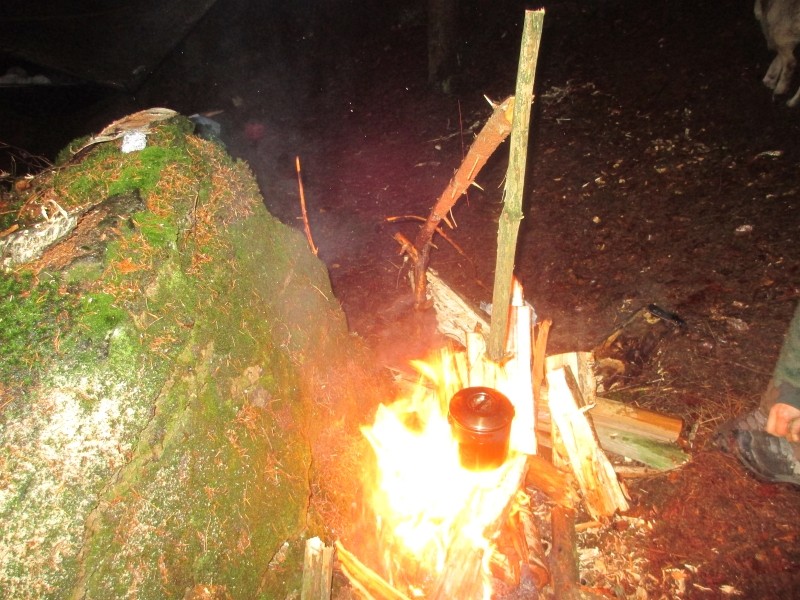 Also a 1.2 kg piece of pork roast, covered in foil, for 50 minutes above the fire.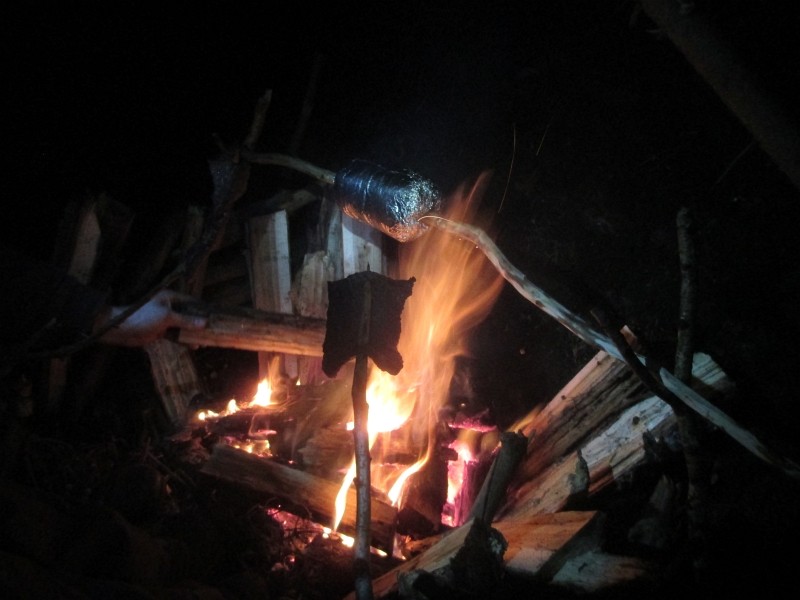 Beef steak ready.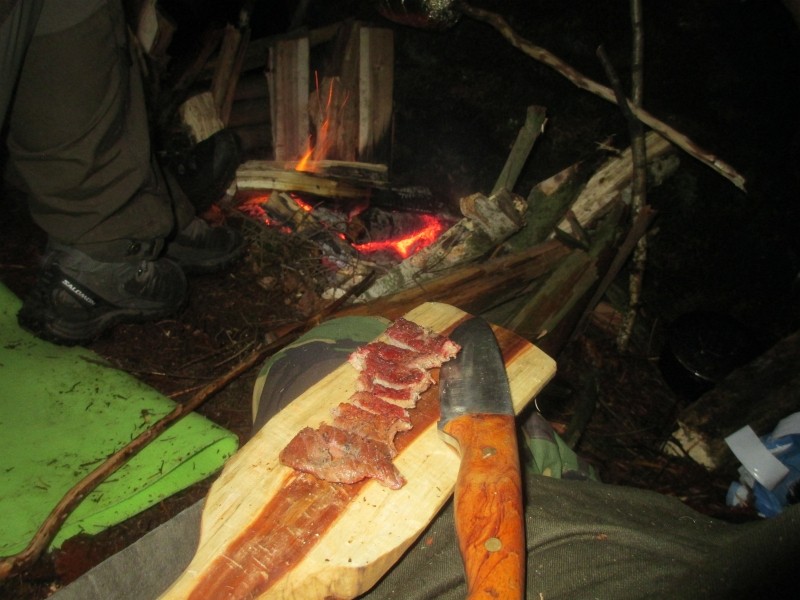 Pork roast with no spices used, but it was delicious. Bacon with garlic was better though.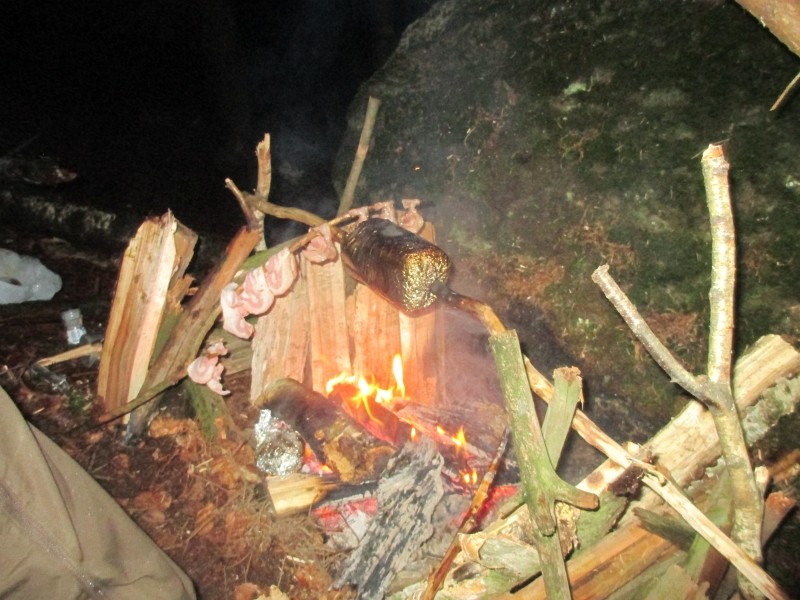 Next morning, my setup.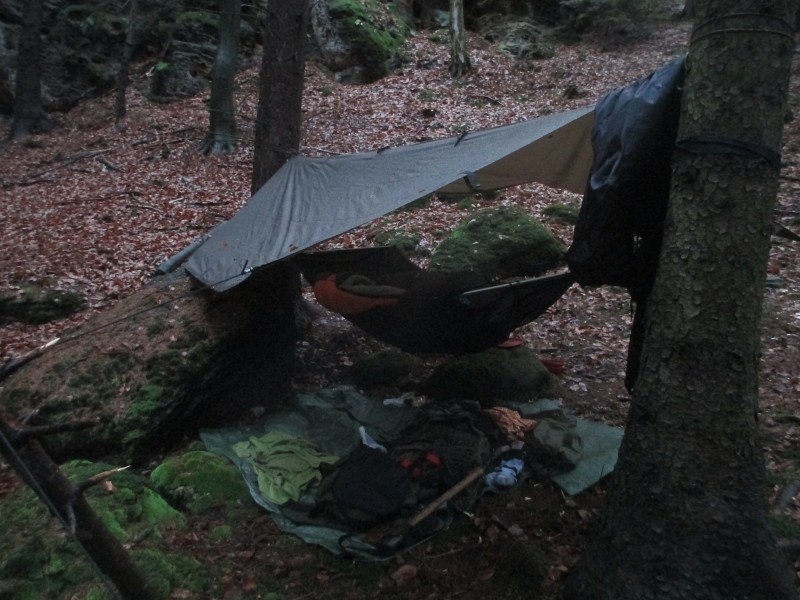 Ever wondered how the inside of a dead pine tree looks like where the side branches grow ?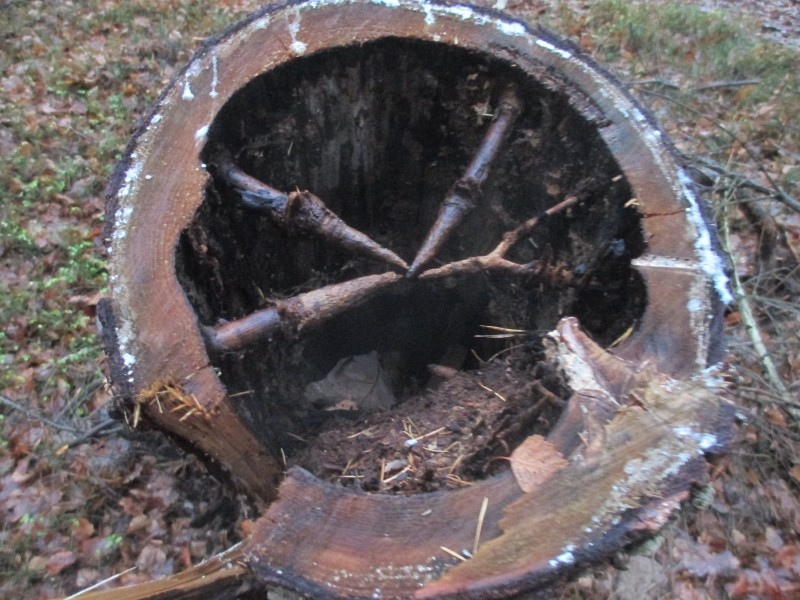 Wood worms had some fun.

The landscape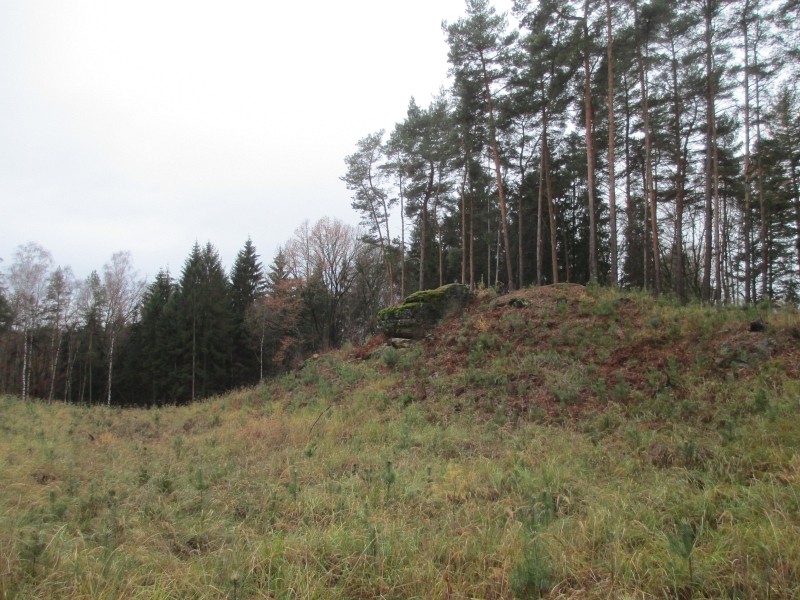 Mushy rooms.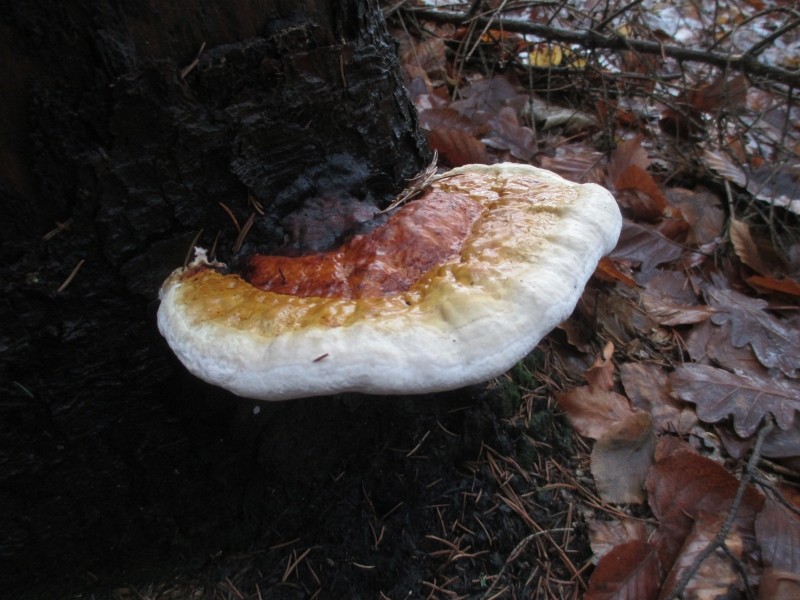 Birch in disguise ?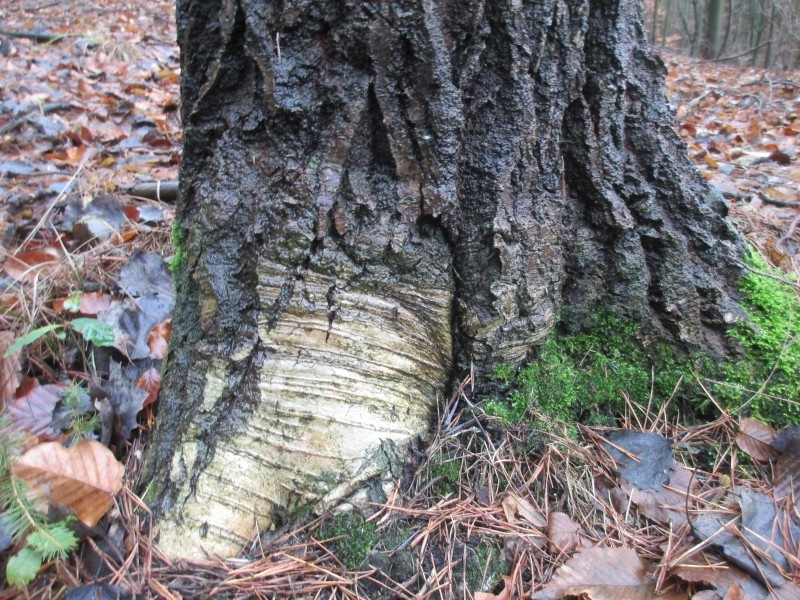 The rocky hills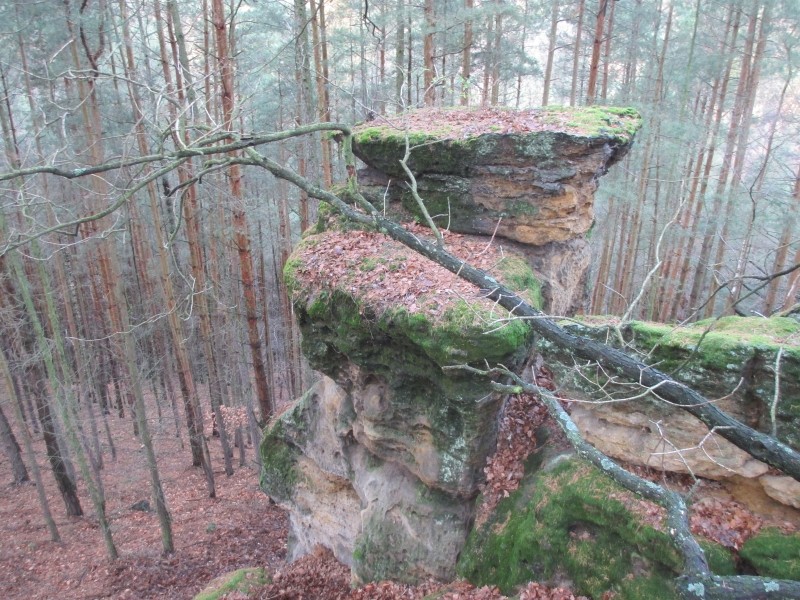 Where we gathered our fire wood.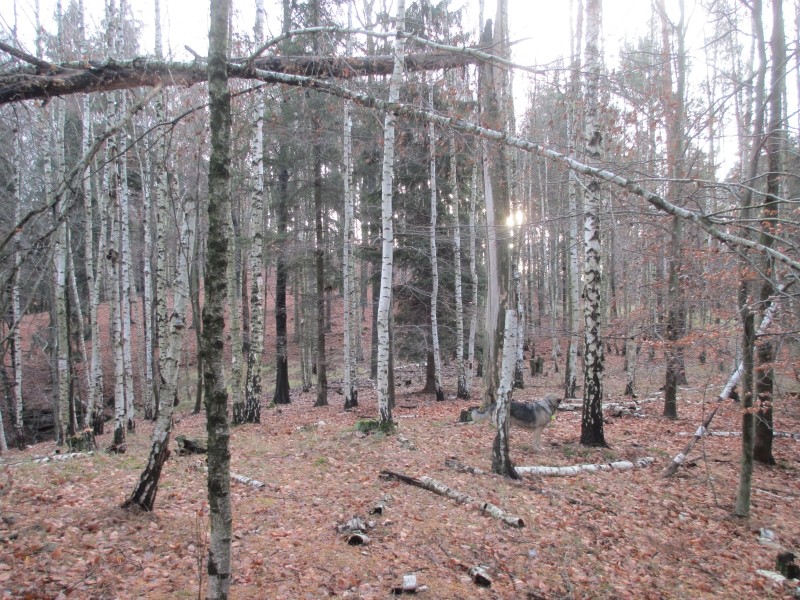 Sun rise.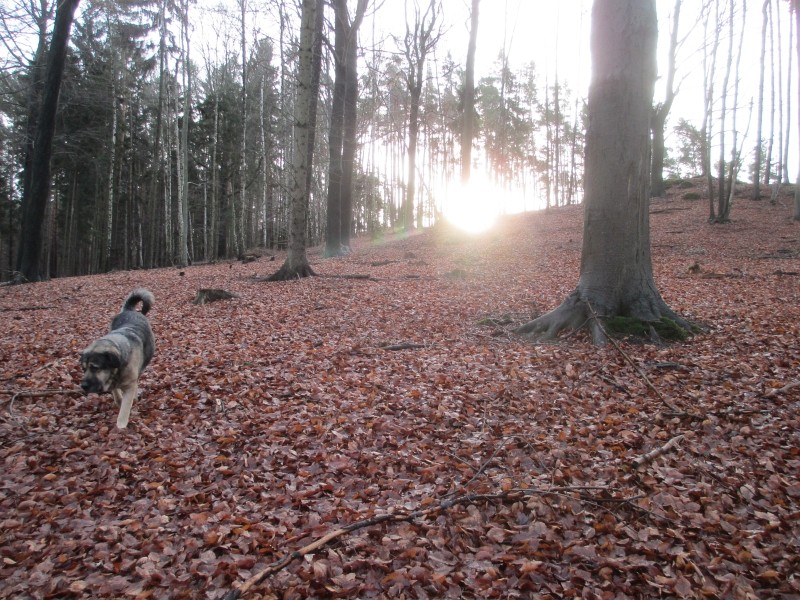 To the right of this plateau was out camp.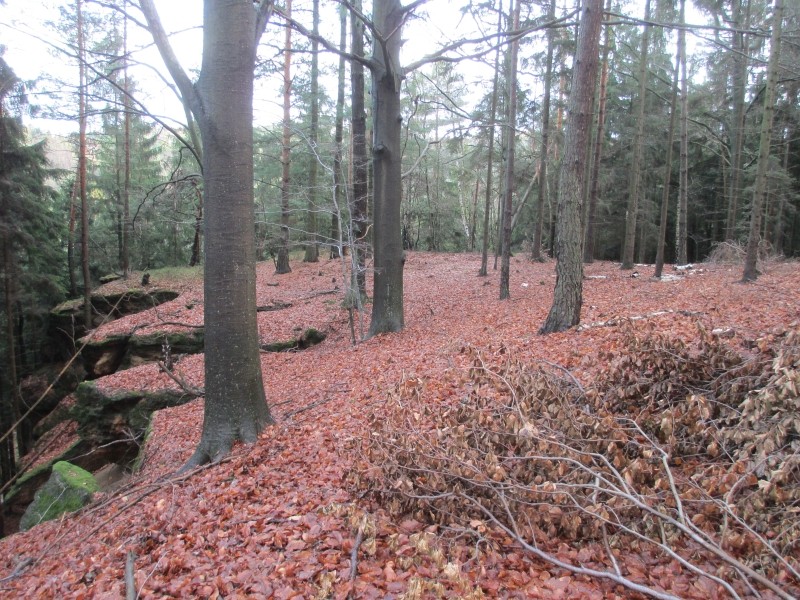 New day, new pot hanger.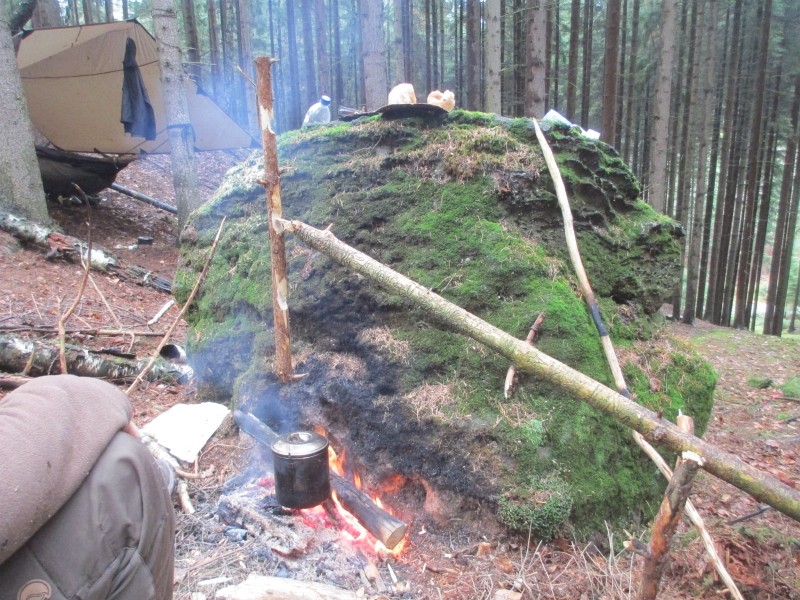 Guess which dangerous animal is hiding behind this tree.. You can see a glimpse of him on the right side..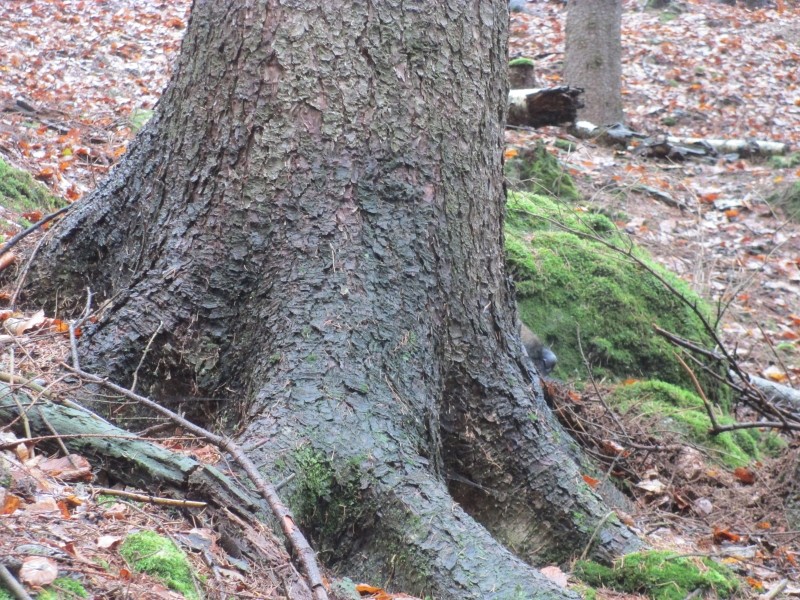 It's Buddy 🙂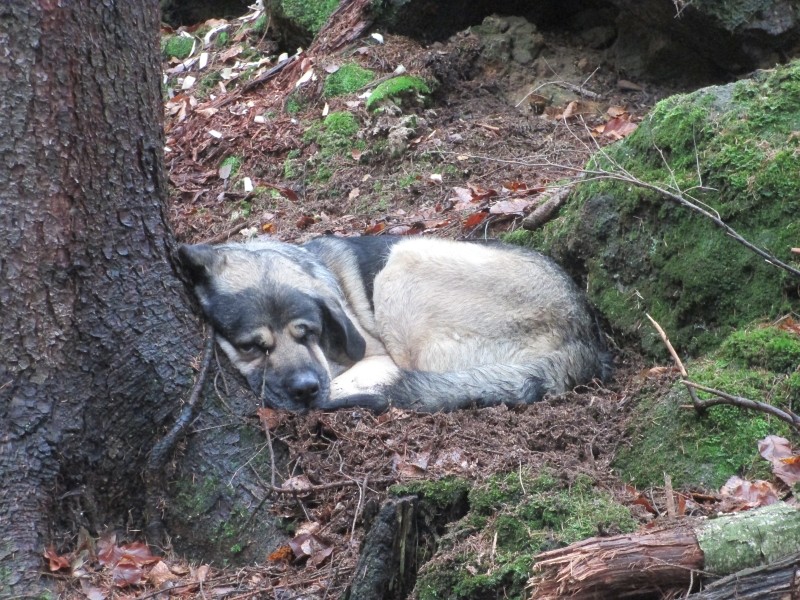 And to finish it all off a nice cold refreshing beer.