From these pieces of wood, I chose the right one to be my new spoon.
This wood I brought back from the forest yesterday while walking my dog there.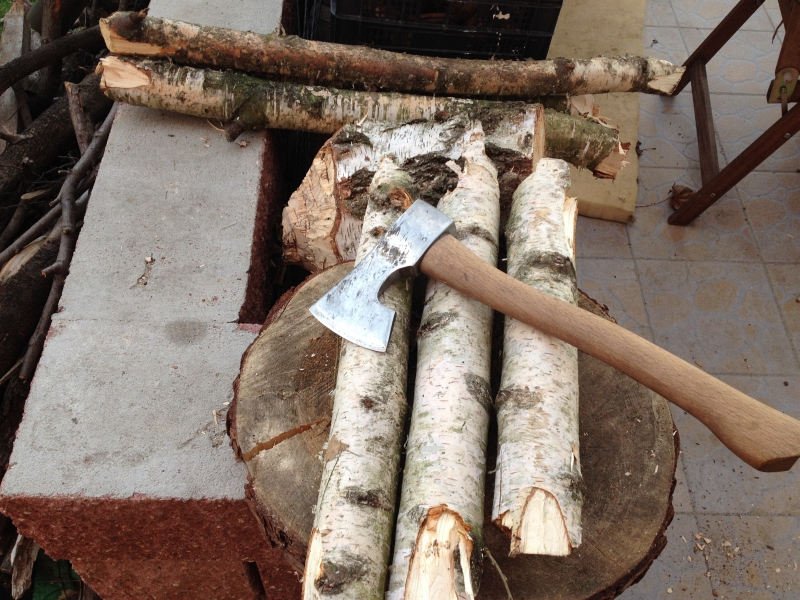 With my carving axe, I cut out the rough shape of the spoon.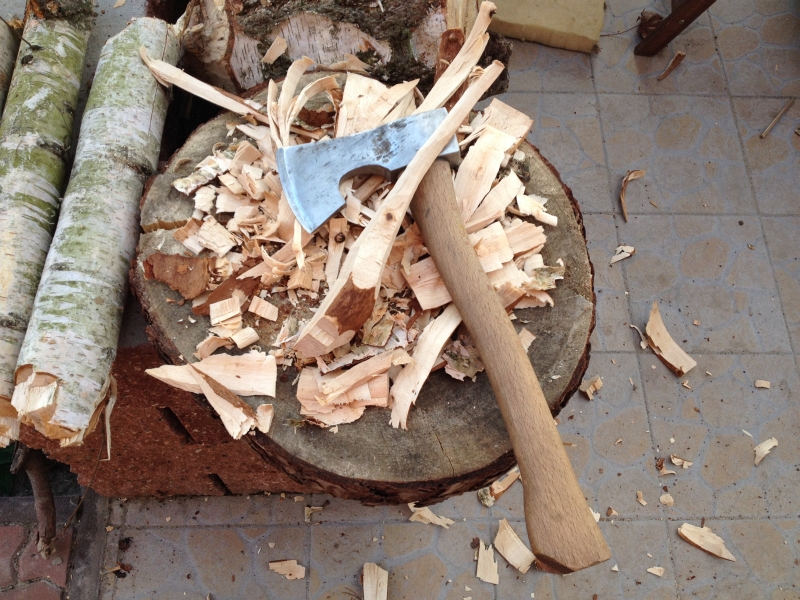 Then with the Mora Spoon Knife 164, I carved out the shallow part of the spoon.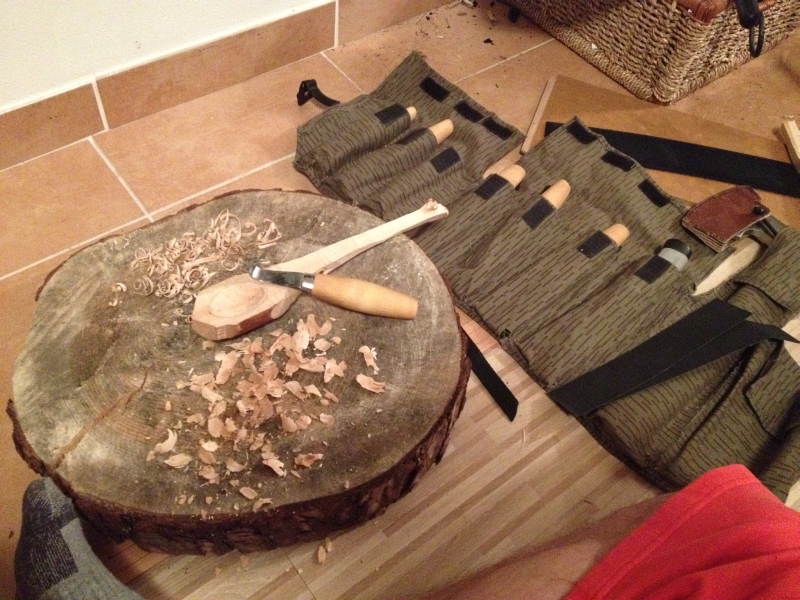 Everything else I did with the Mora Carving knife 122.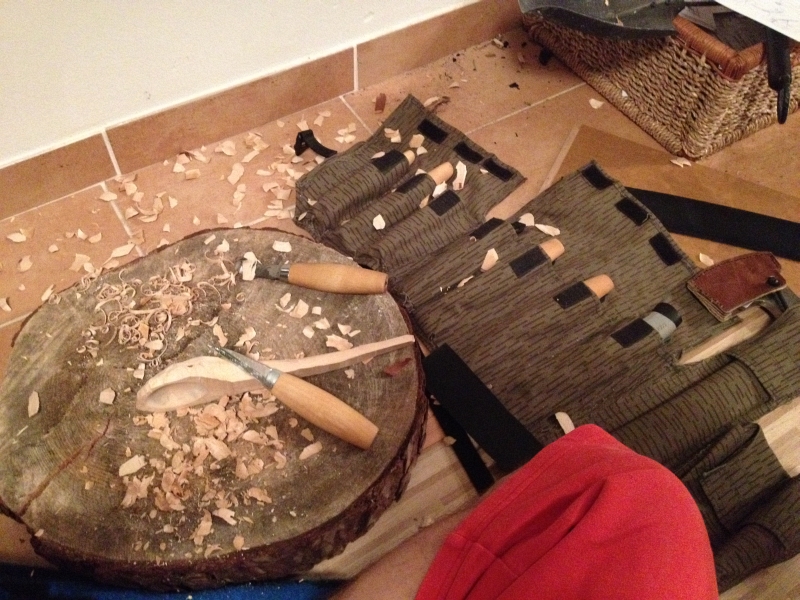 Slowly getting there.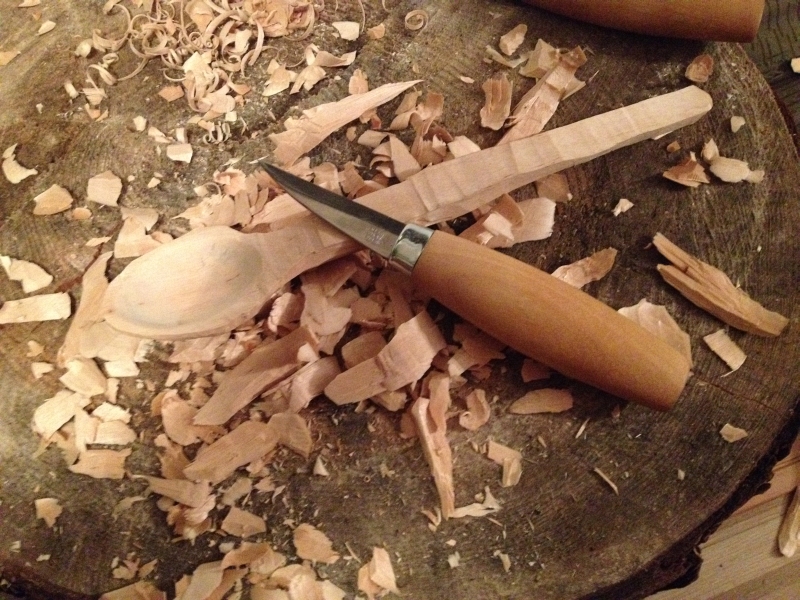 Nice to have all the wood chips everywhere 🙂 At least it is a good fire starting material for the fireplace.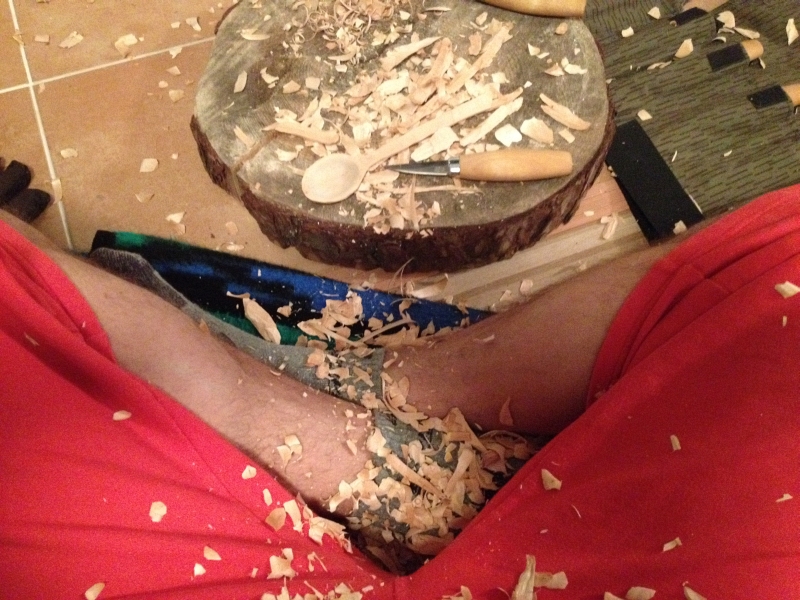 I sanded it down with some sandpaper, and then a layer of tung oil, which is food grade oil for wood.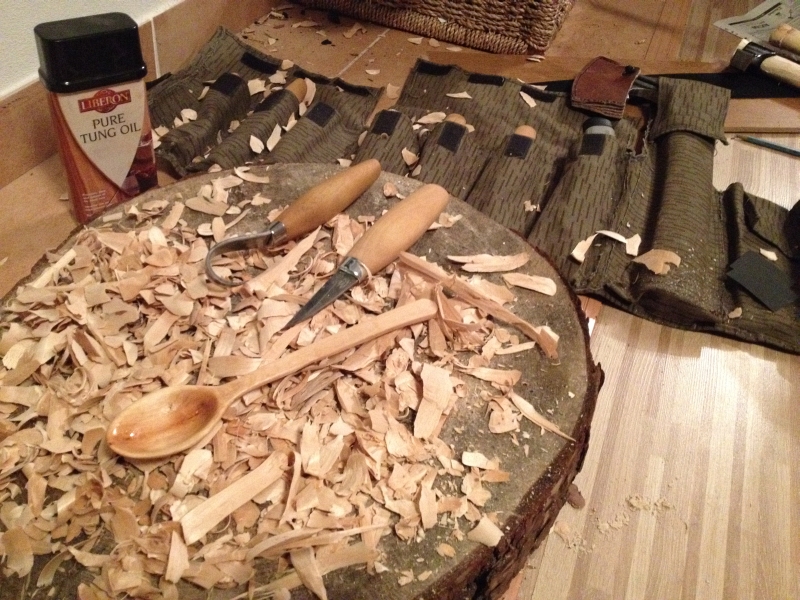 Tomorrow another layer, and done.