For a very long time I wanted to make a bridge hammock. My normal hammocks are fine, but it happened twice that I woke up with a unpleasant feeling from the squeezing on my shoulders. So I wondered if a bridge hammock would be more convenient.
On Hammock Forums are several how to's on how to make bridge hammocks, but most of them are quite complicated with lots of calculations needed.
Until member "hiking dad" posted 2 video's of how he made his.
In the same topic, but on page 18, another member called 'snowball' posted an adjusted and more accurate template in cm's,
With the help of these 2 templates I finally made mine, successfully.
I'm not showing how I made it, for this please check the video's from 'hiking dad' on the Hammock Forums.
Additionally I made a simple but effective underquilt.
Original template from 'hiking dad'
(click for original size)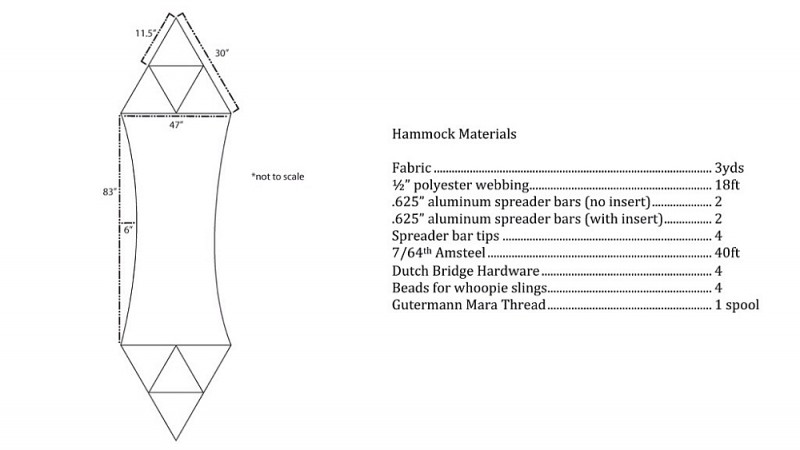 Updated template by 'snowball'.
(click for original size)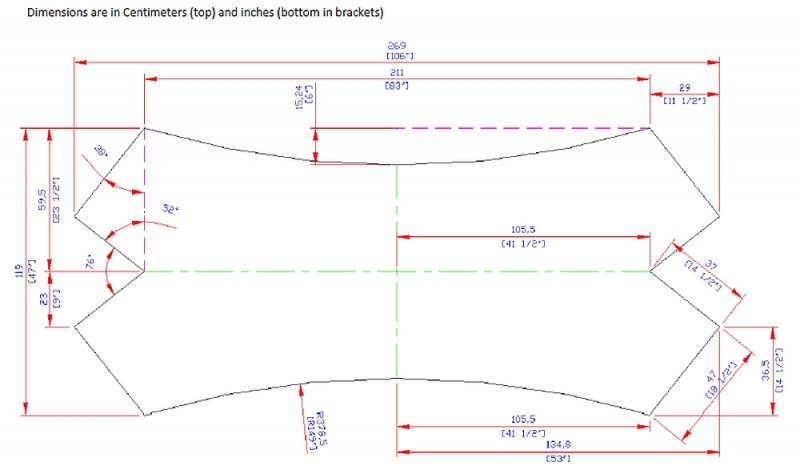 My underquilt ingredients:
(click for original size)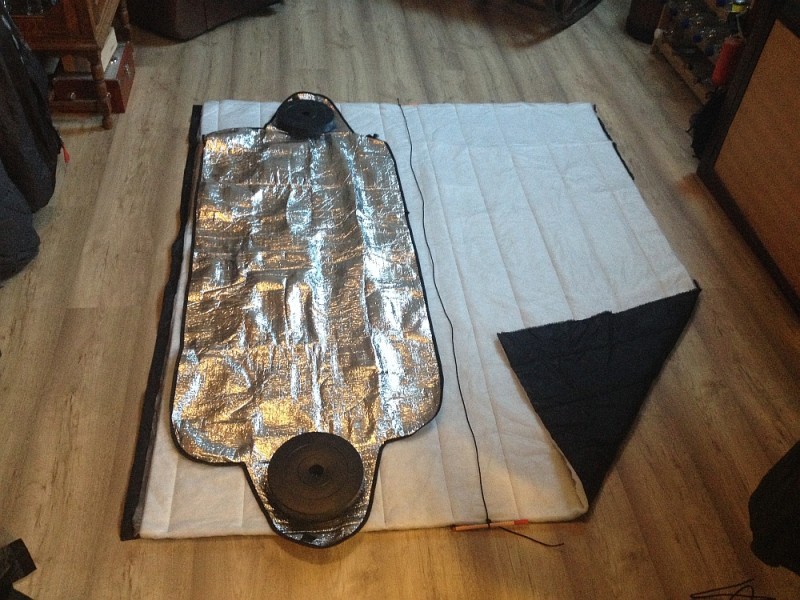 And testing out my diy bridge hammock & underquilt 🙂