On Saturday my girlfriend, me and 3 friends decided to go for a day trip.
It snowed slightly in the days before, so everything was covered but not to thick, we could easily hike in the hills without special footwear.
The area is called Kokorinsko, and lies north of Prague.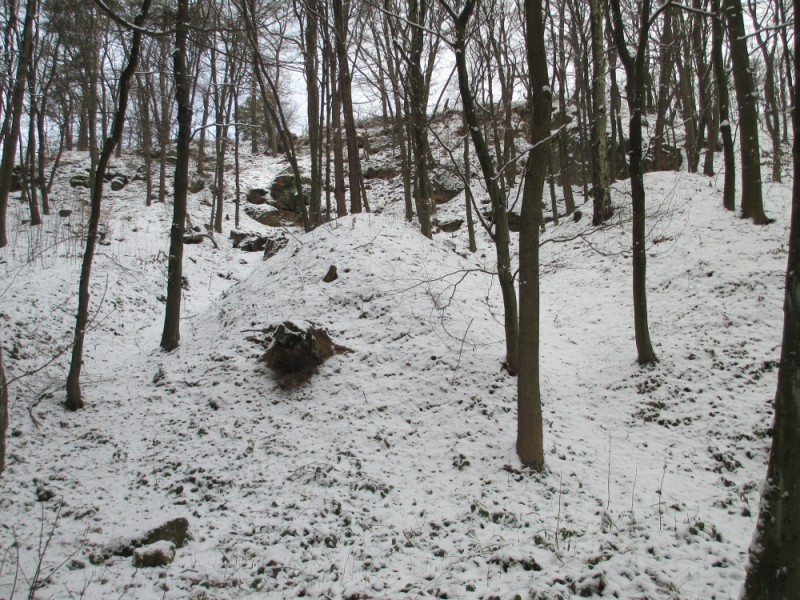 After a few minutes on the trail we passed a old open air theater which as already in ruins for at least 40 years or so according to a local. Just above the brick wall you see the remains of the old seats, and the pillars in front used to carry the platform. Below the platform was the place where the people could prepare for their performance.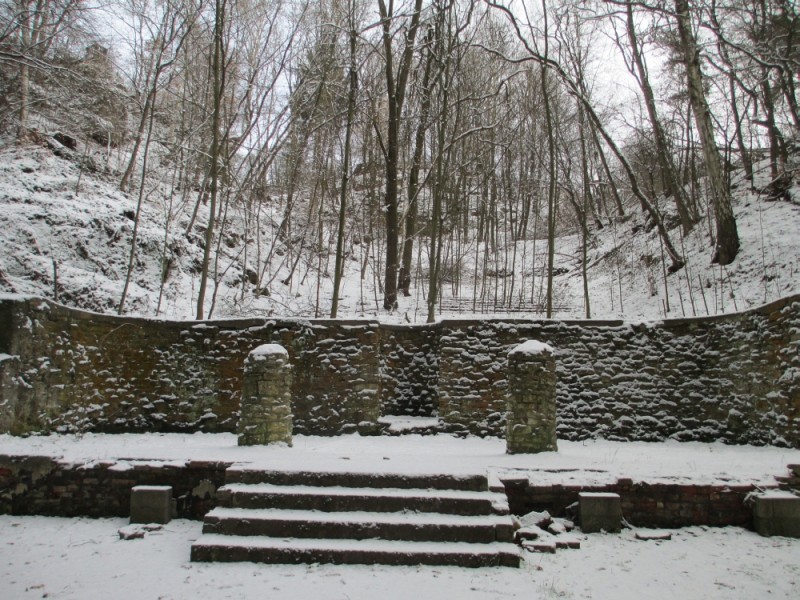 The landscape was quite the same, no steep declines or inclines. The lady in the green jacket was although she dressed in 4 layers, still cold, so as a real gentlemen I gave her my green jacket, and that seemed to be enough to keep her warm the rest of the trip 🙂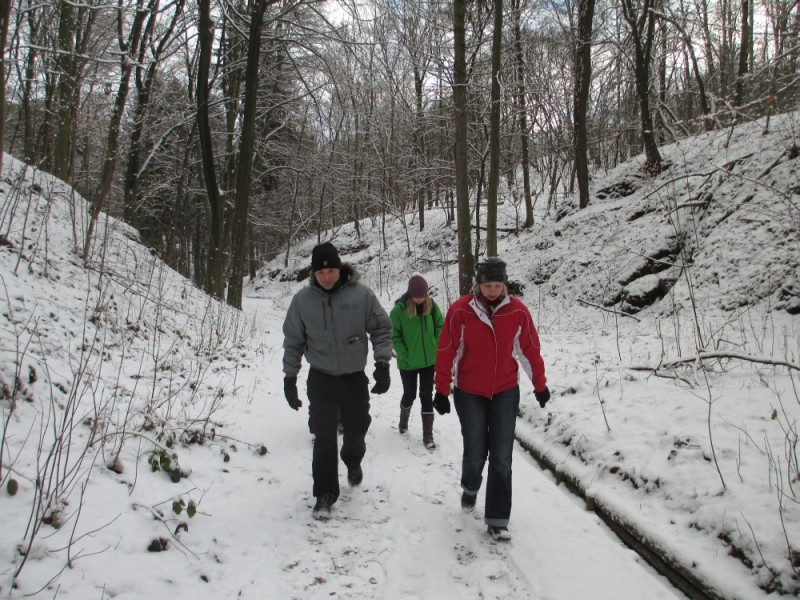 The landscape was beautiful, the snow made it even more beautiful.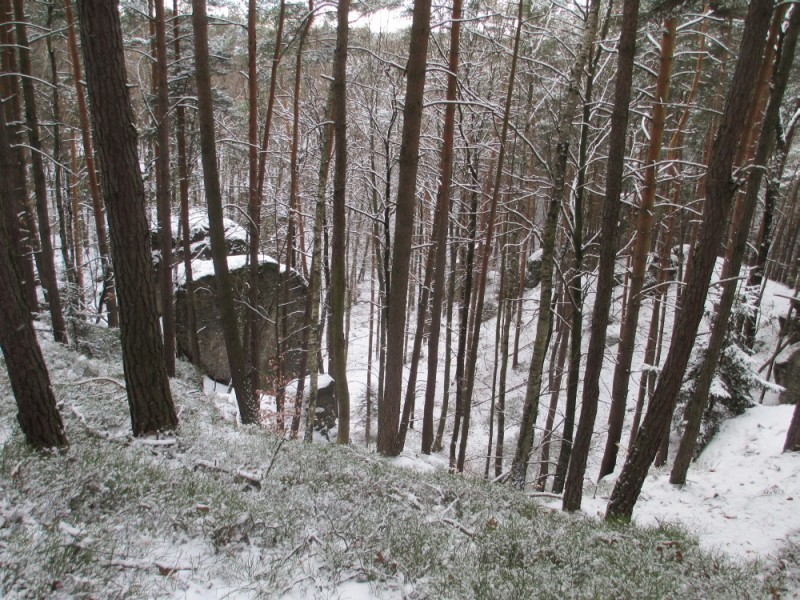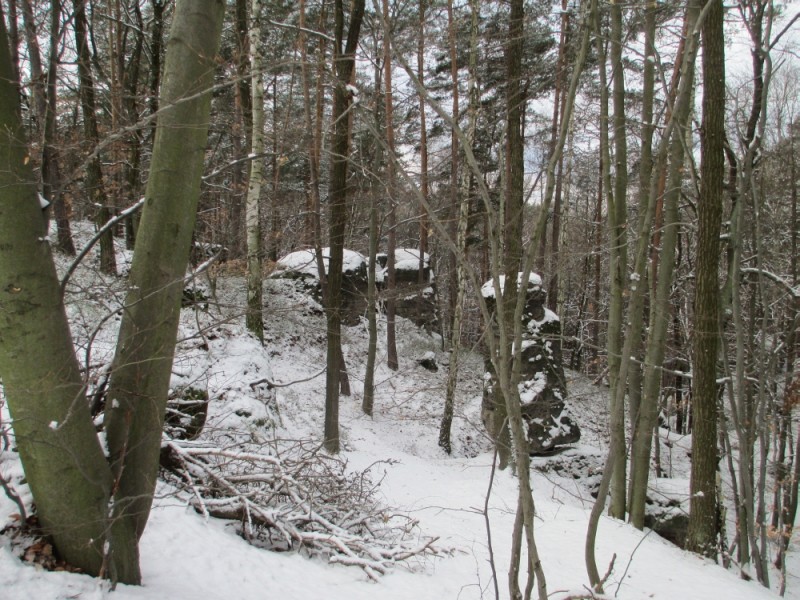 A short part of the path was carved out in the sand stone rocks, it must have been pretty hard work to do all that… My guess it would be was done long long time ago, and the carved out rocks where used for the houses and strongholds in that area.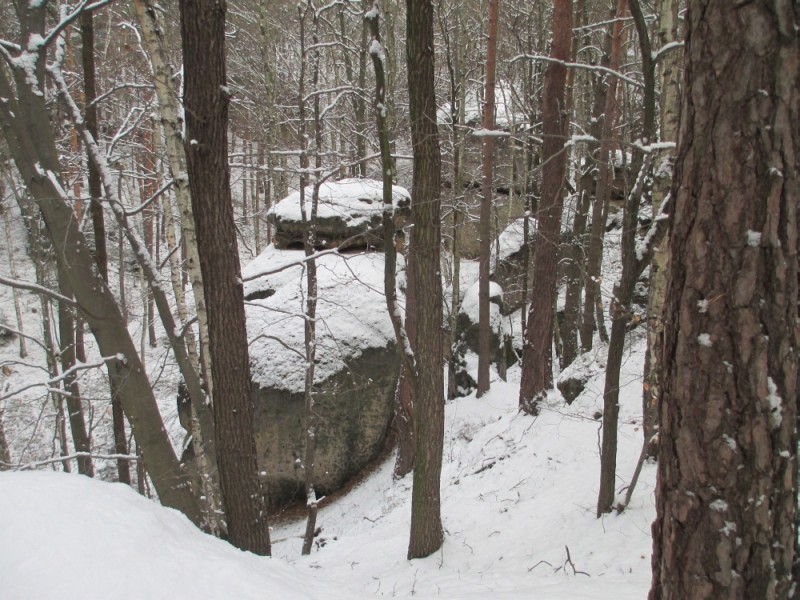 A perforated rock, strange to see this.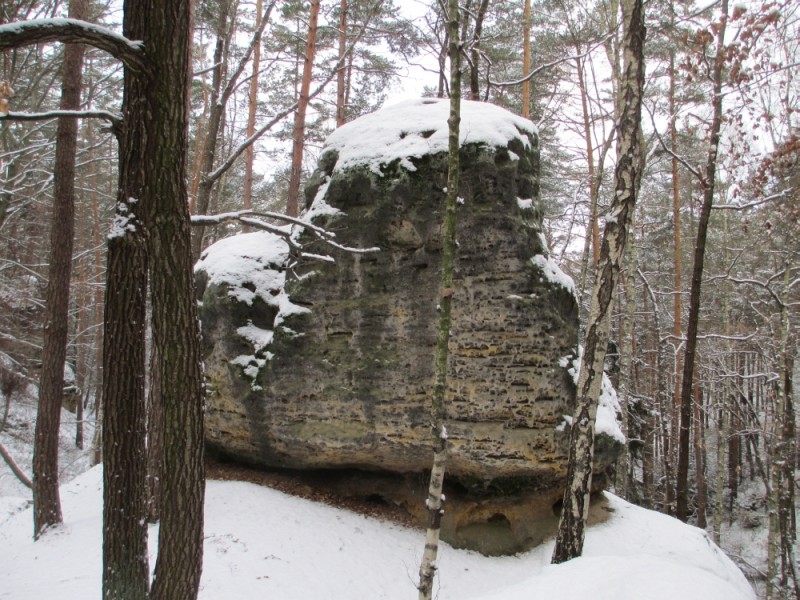 Around this area we saw about 4 deer crossing the path, but too fast for me to get my camera ready..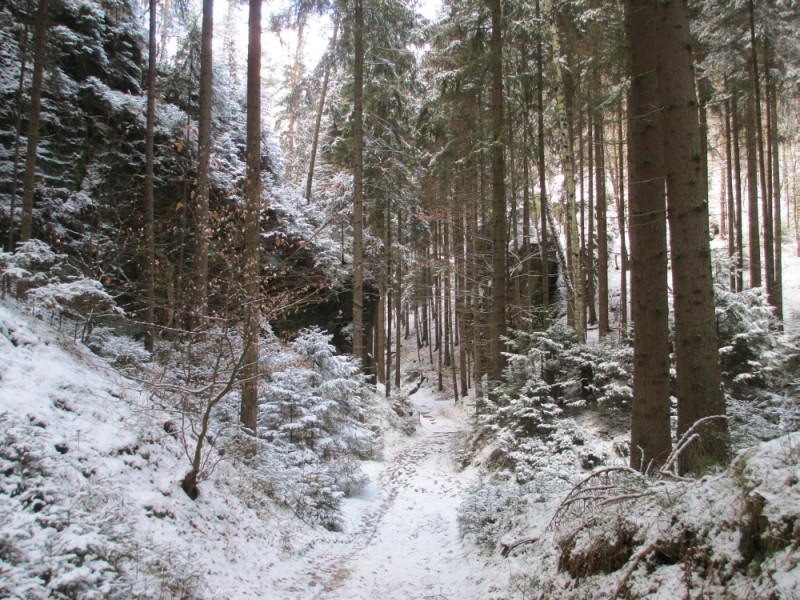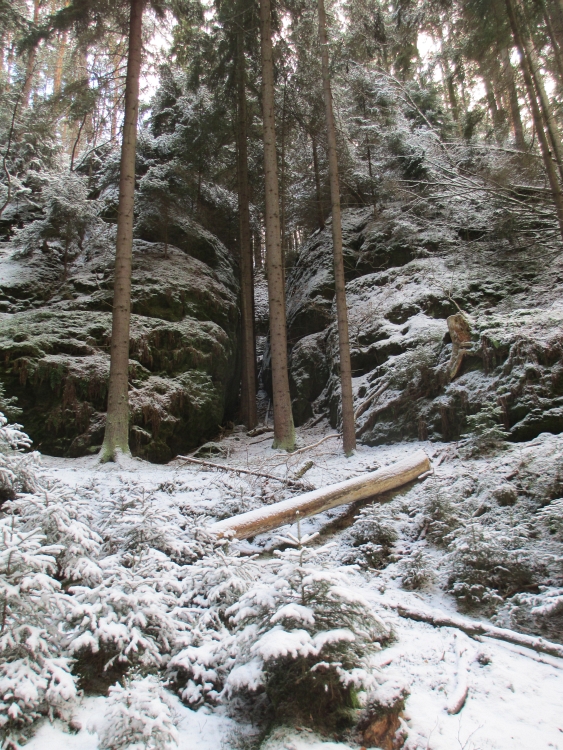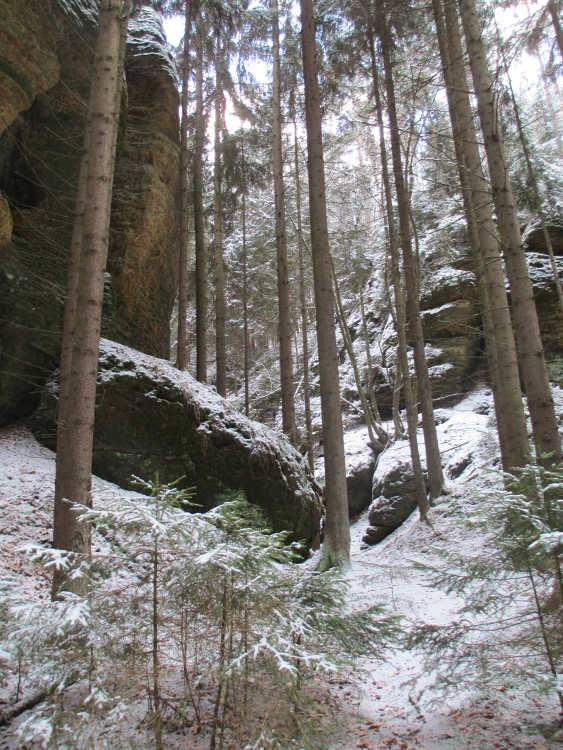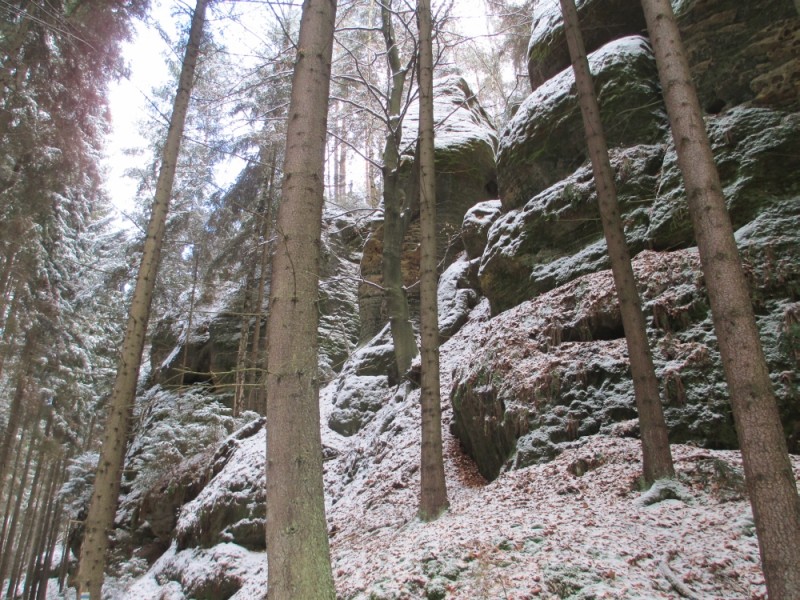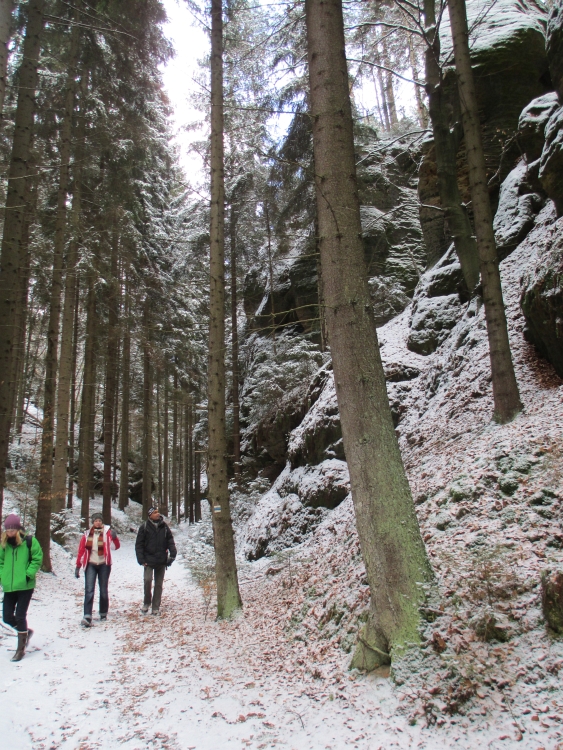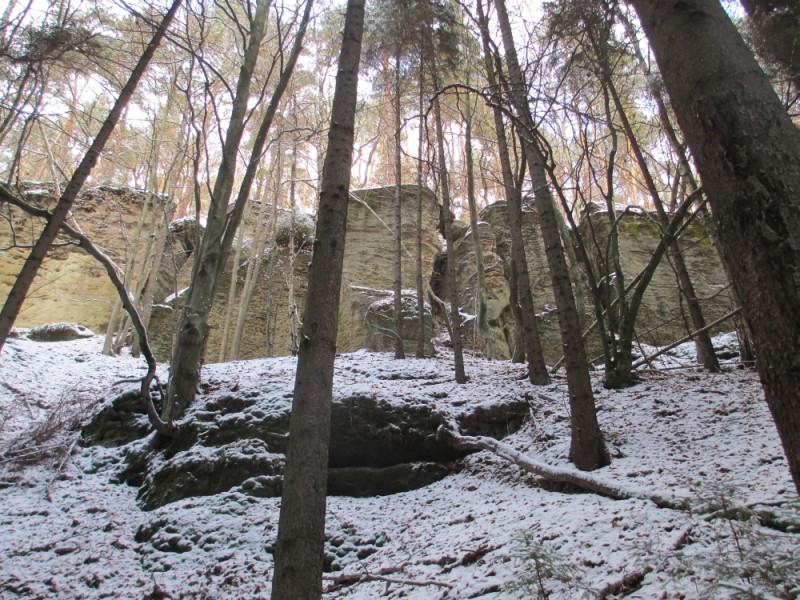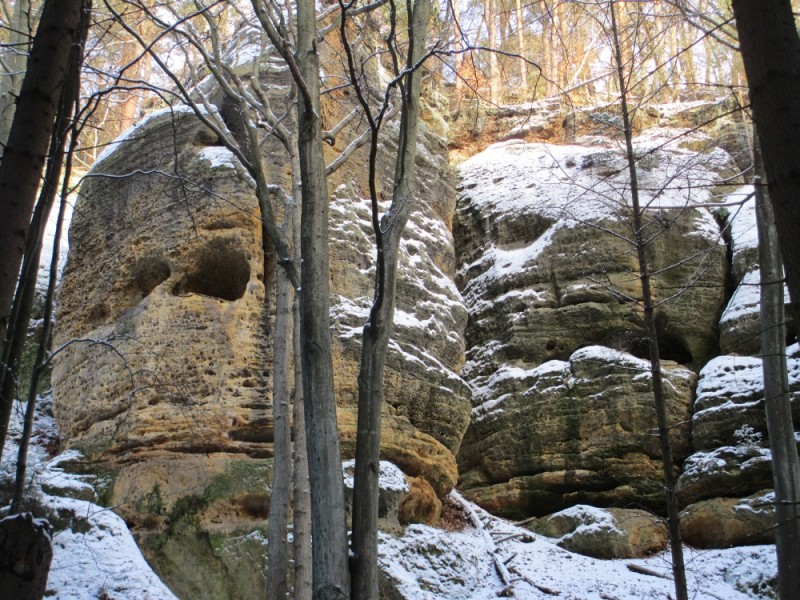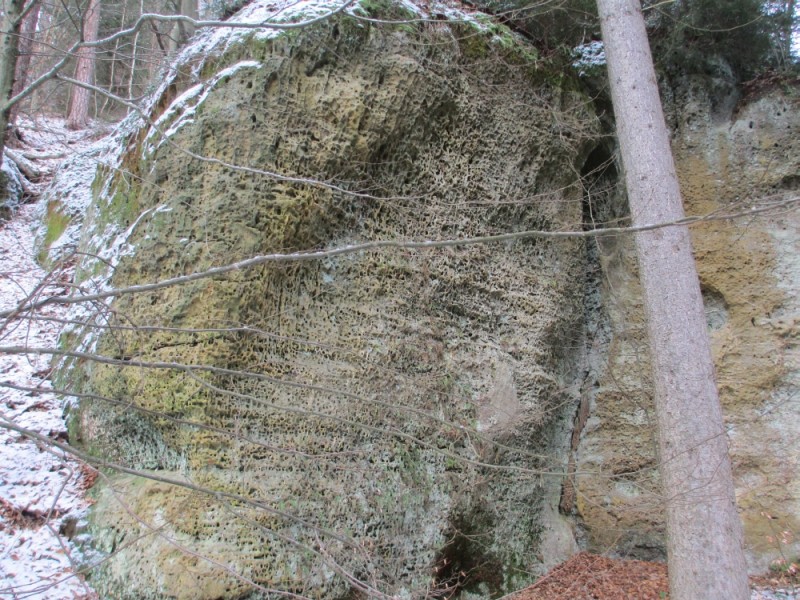 And this was our destination after about 4.5 km walk. These rocks are called "Poklicky".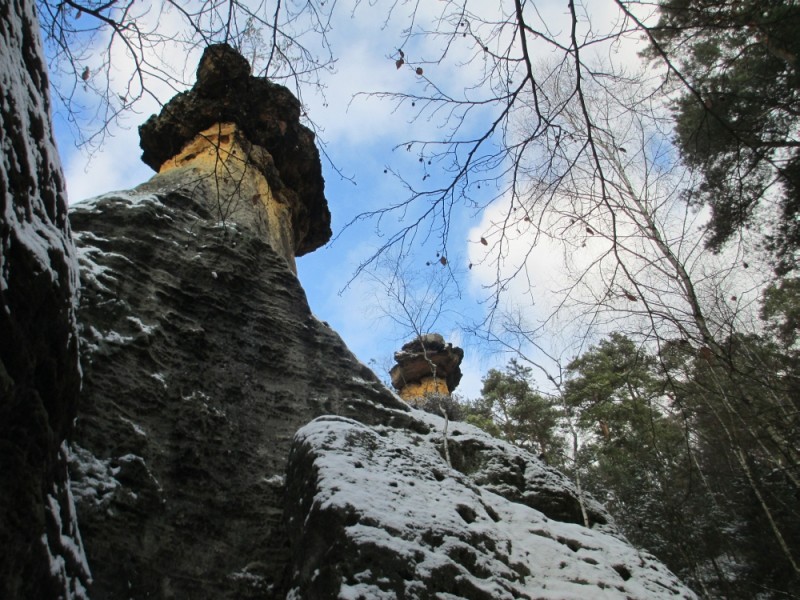 On top of the rock next to it we had a short break and drank the tea from our thermos flasks. And time for a 'gruppen foto' 🙂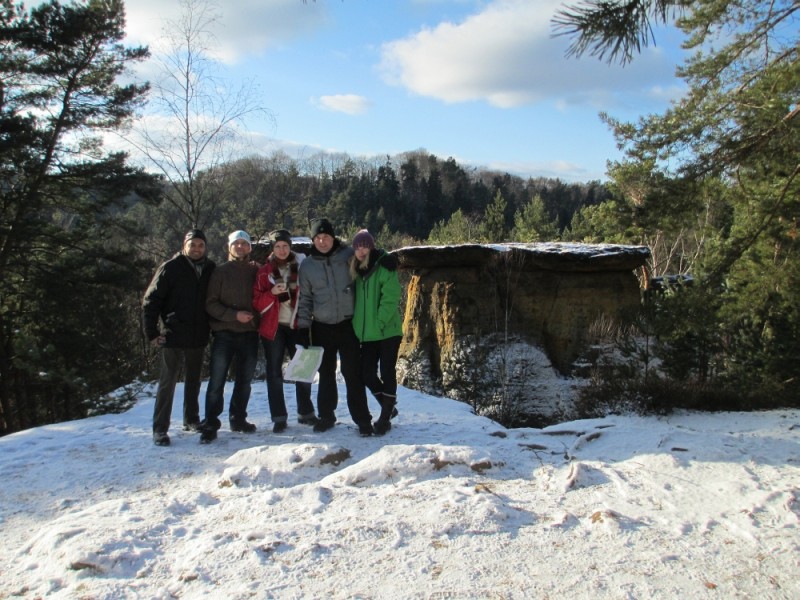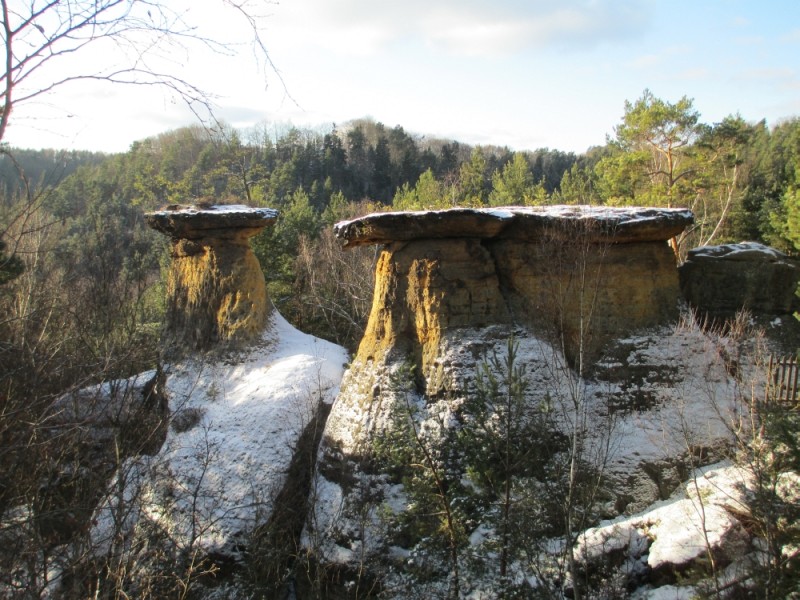 And from this point on we walked back a different route, back to the village where we had a nice but very strong garlic soup, a couple of beers, and some typical Czech food called goulash with dumplings.