For this hike I planned the route along 2 old ruins of castles. The elevation was kept to a minimum where possible. Here is an overview of my gear for this 2 night trip.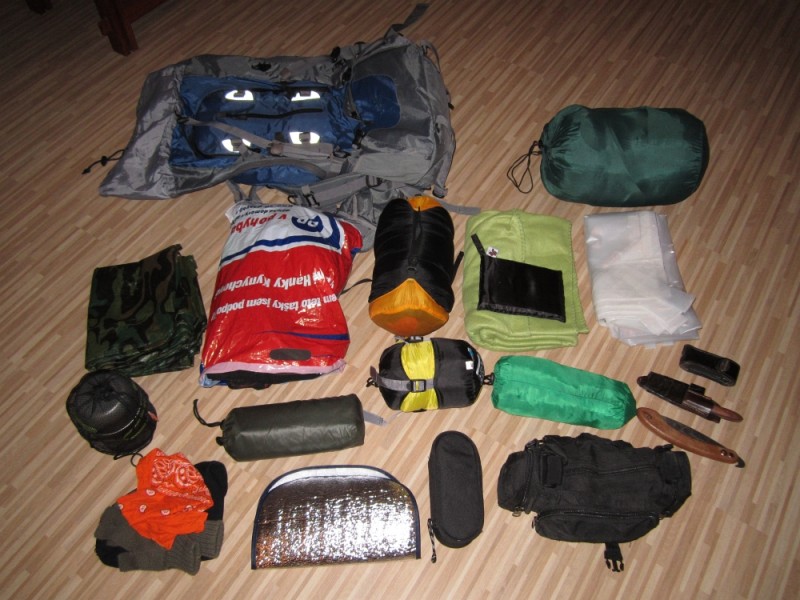 As a good tradition, we started the trip in the dark on Friday evening, and went straight up a hill after we missed the path going up..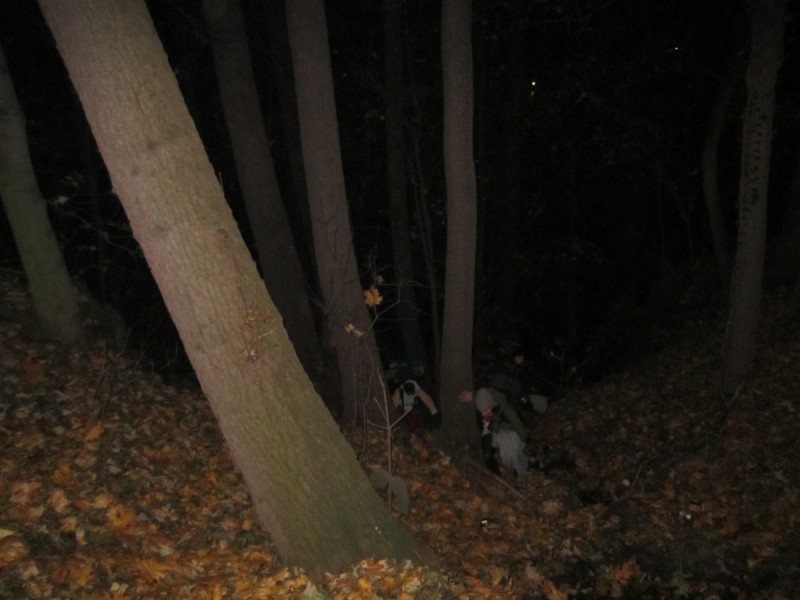 You can imagine that this is quite exhausting 🙂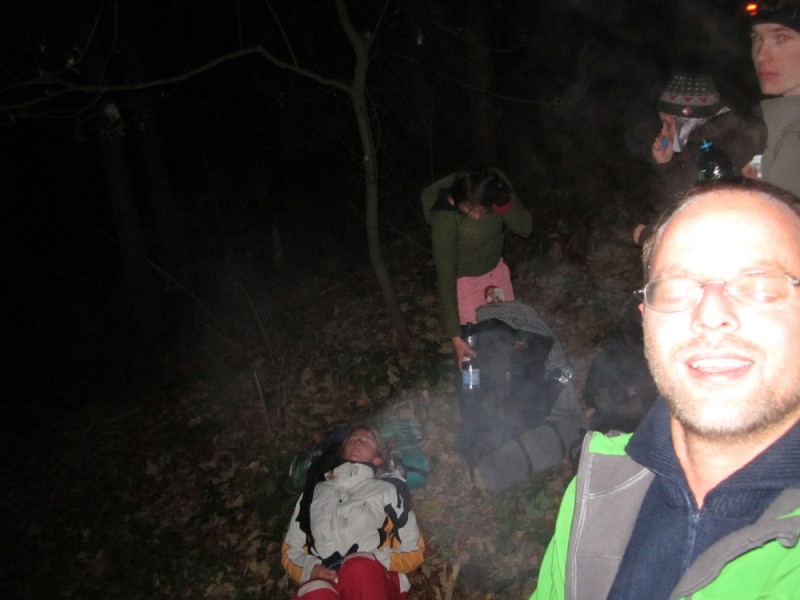 We soon arrived at the first ruin, where I had been before, and knew there was a cellar intact where we could sleep the night. But first a fire to warm up and make dinner.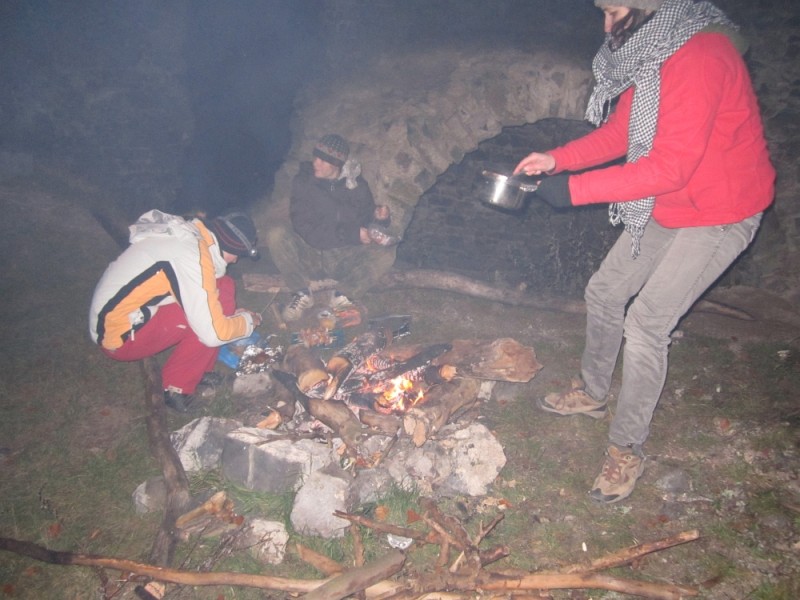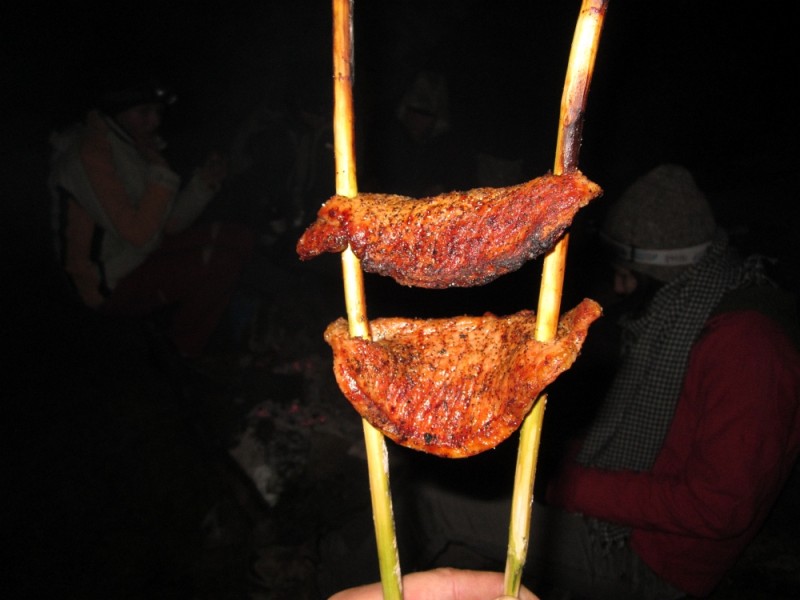 The next morning, a view on where we slept.

And some pictures of the ruin itself and it's surroundings. The first picture shows the entrance of the cellar where we were sleeping that night.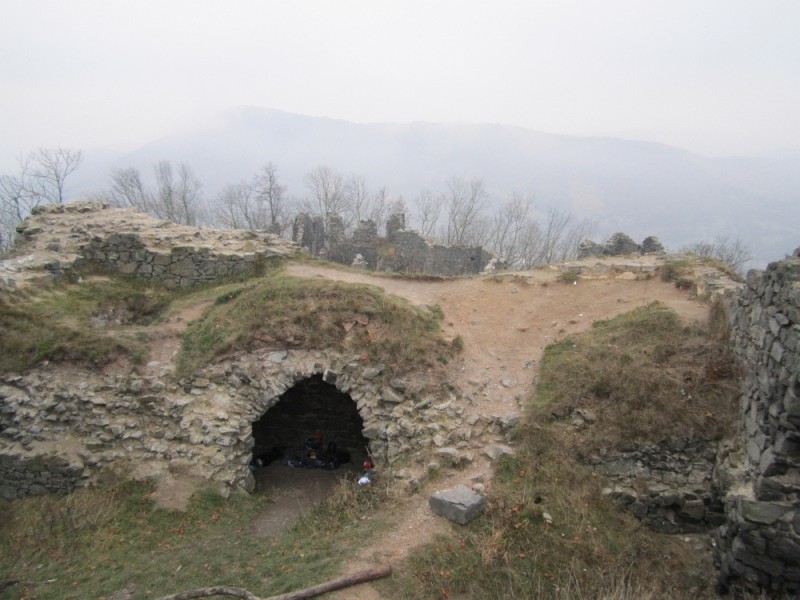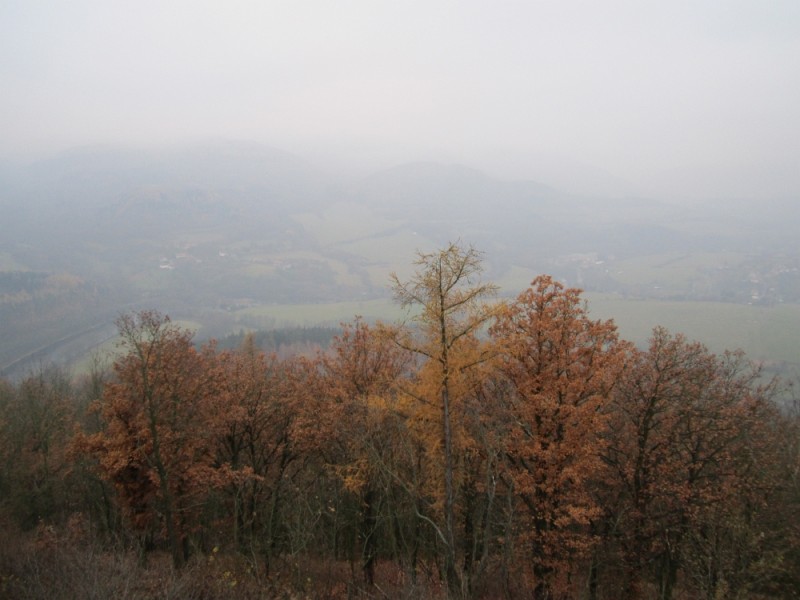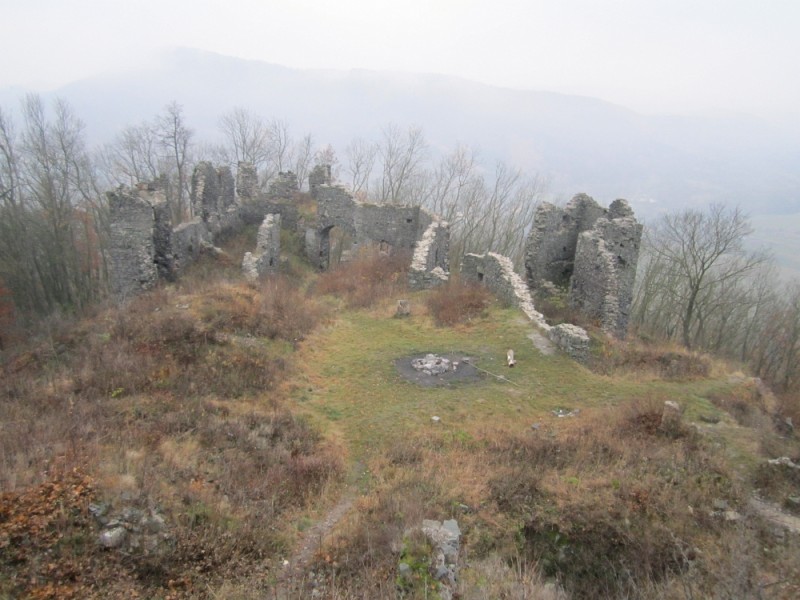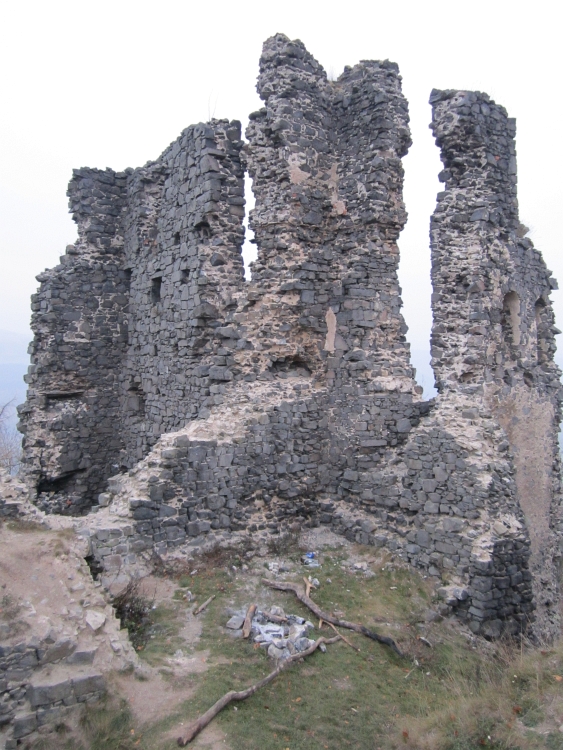 My hobo stove in action.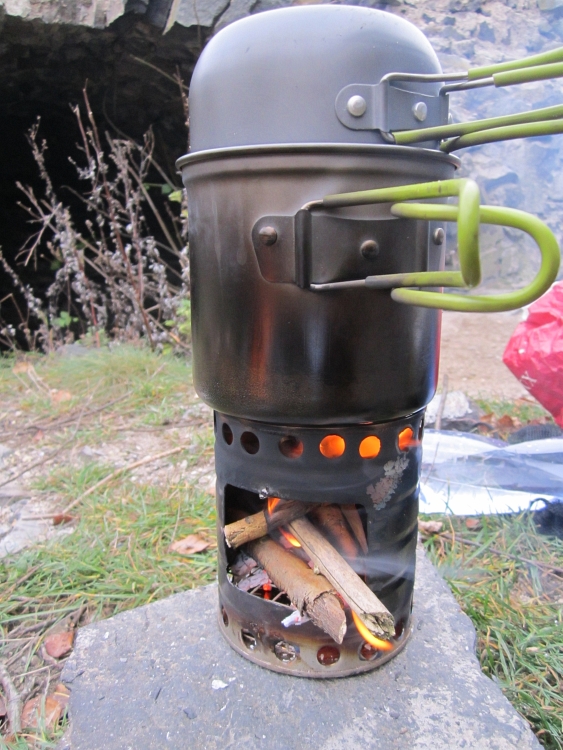 The others woke up as well, and we started the fire for some breakfast.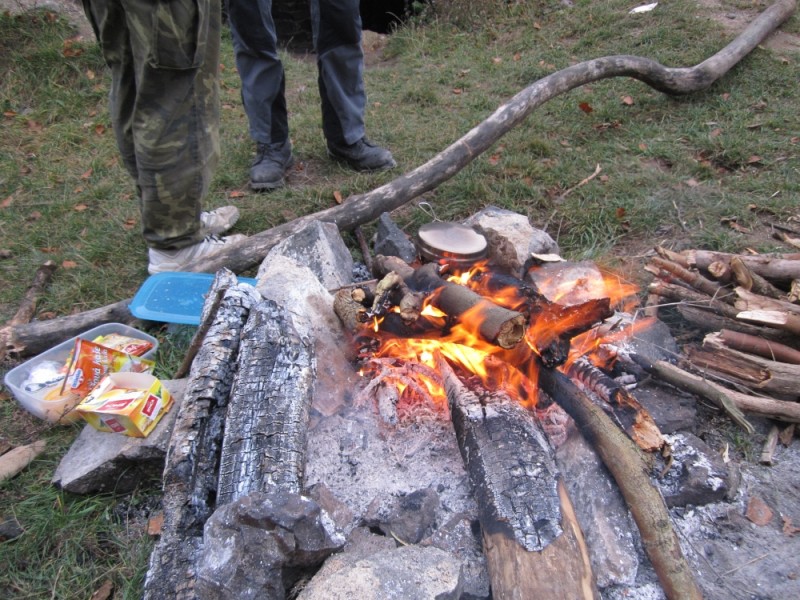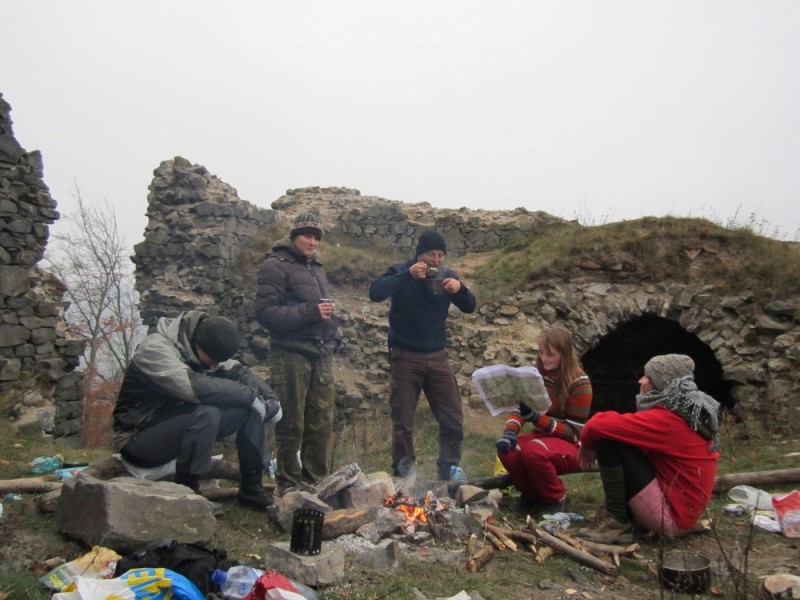 Time for a 'gruppen foto'.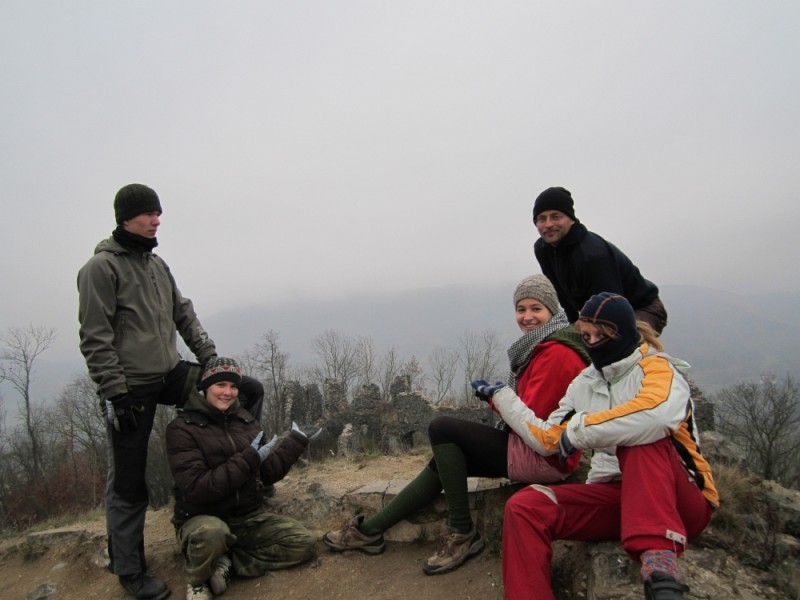 And then time to continue our hike.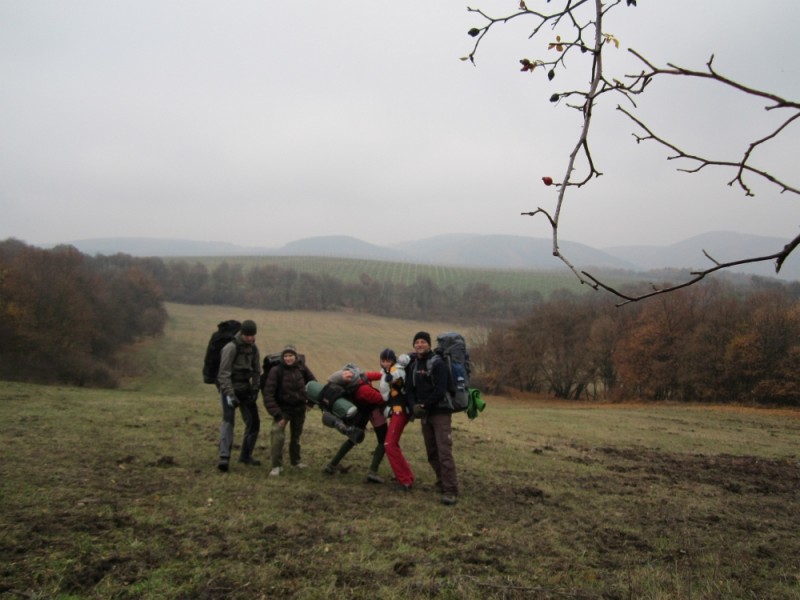 Bushwacking wasn't that successful in most cases, but we made it 🙂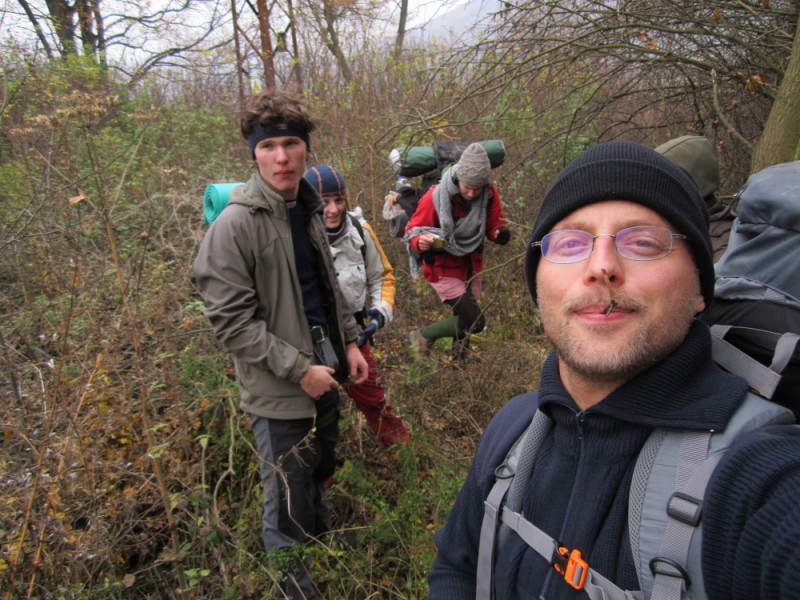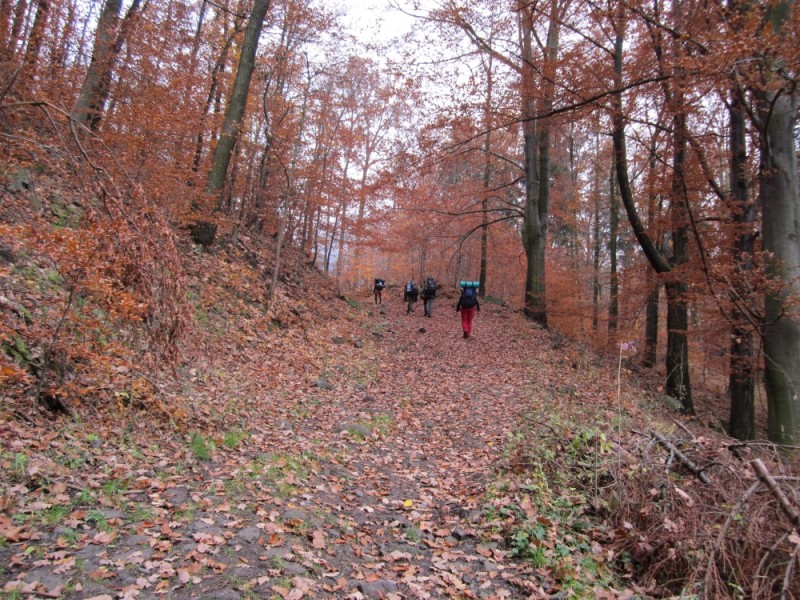 In the afternoon we arrived at the second ruin, where we had lunch.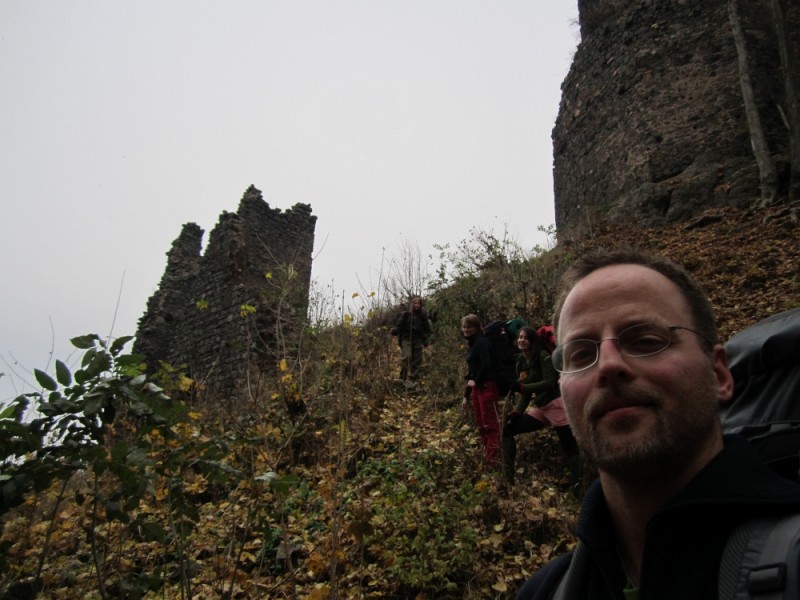 The view was very nice, the higher we got, the colder it got, and you could see on the other hill tops the border of where it started freezing.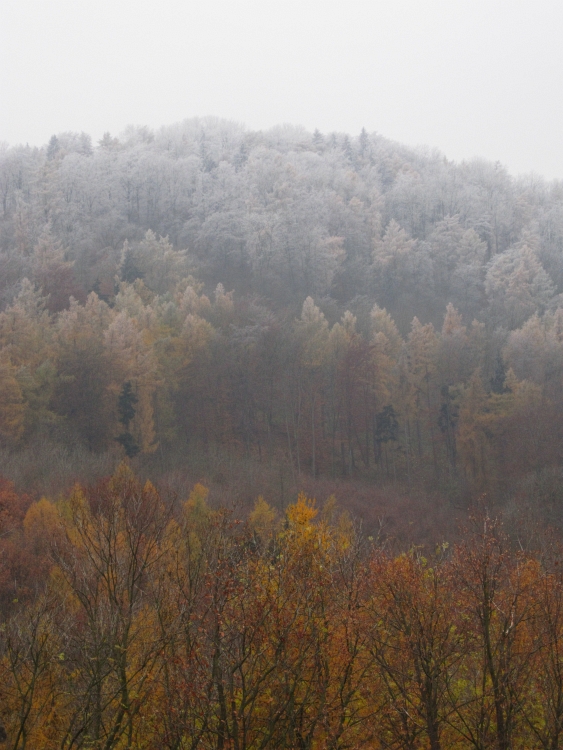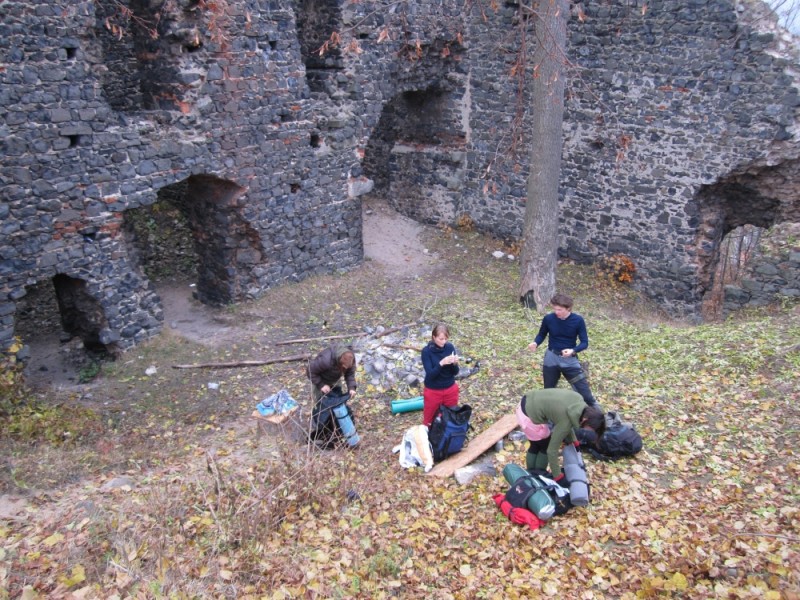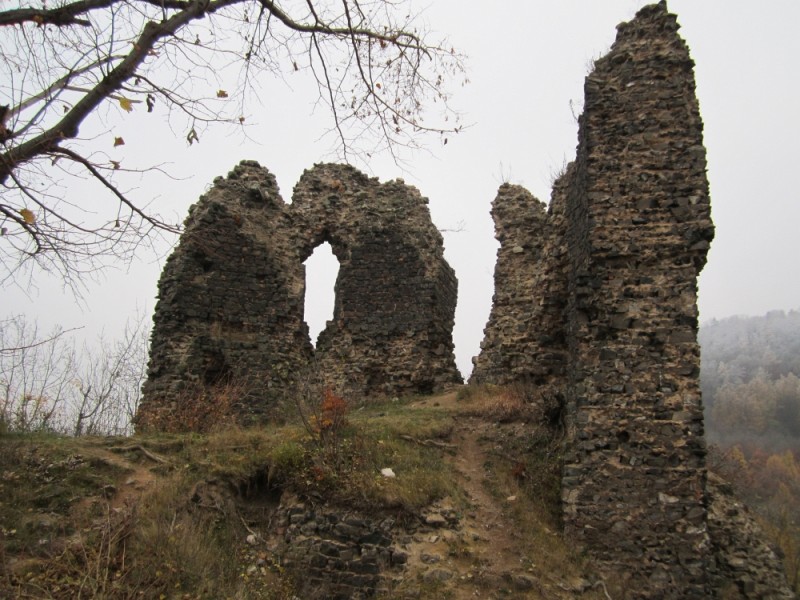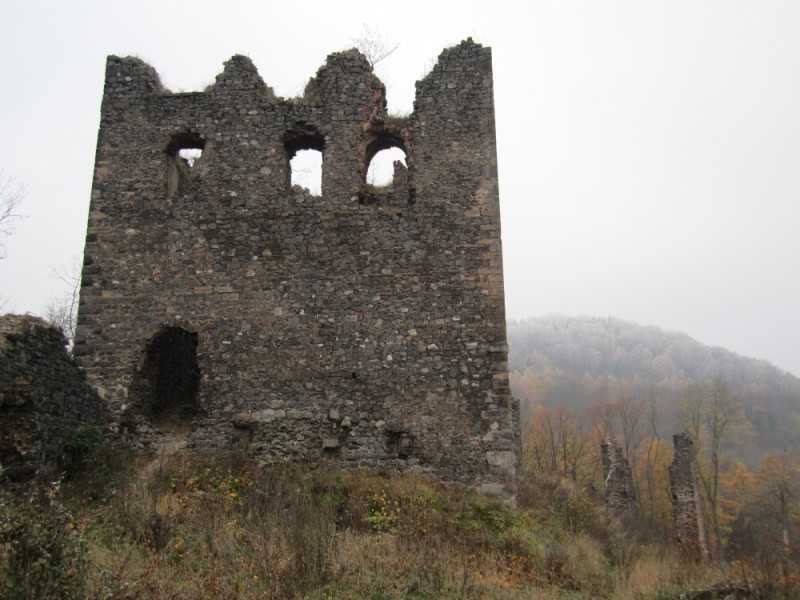 After lunch we continued our hike to neighboring forest to setup camp.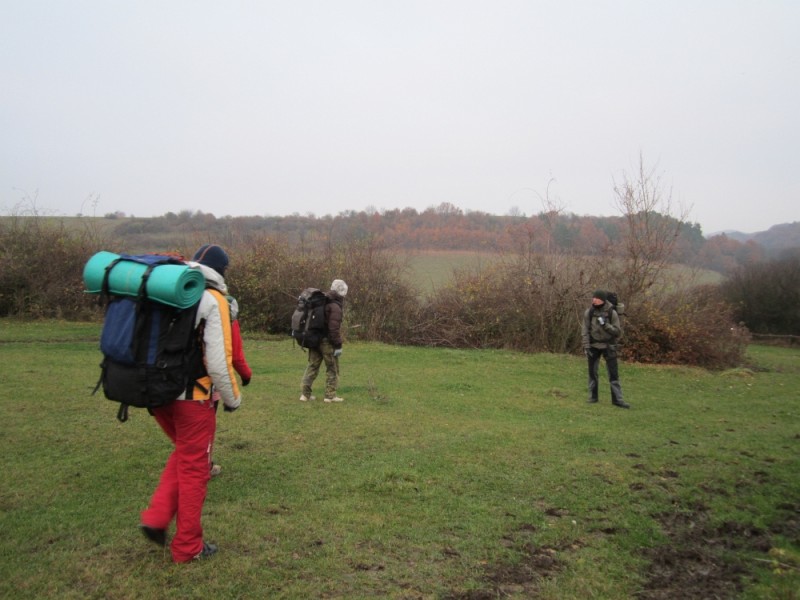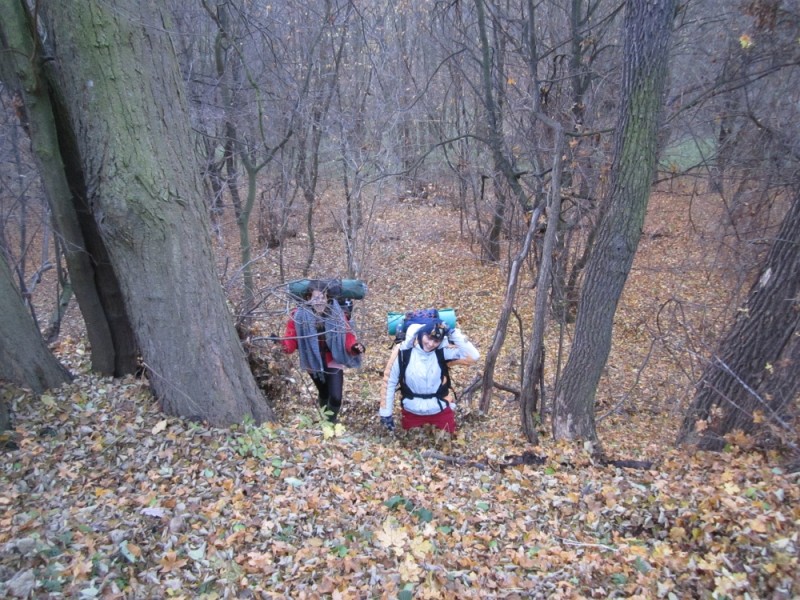 We found a nice place, prepared our sleeping setup (Ondrej and me under my DIY tarp in our hammocks, and the ladies in their tent).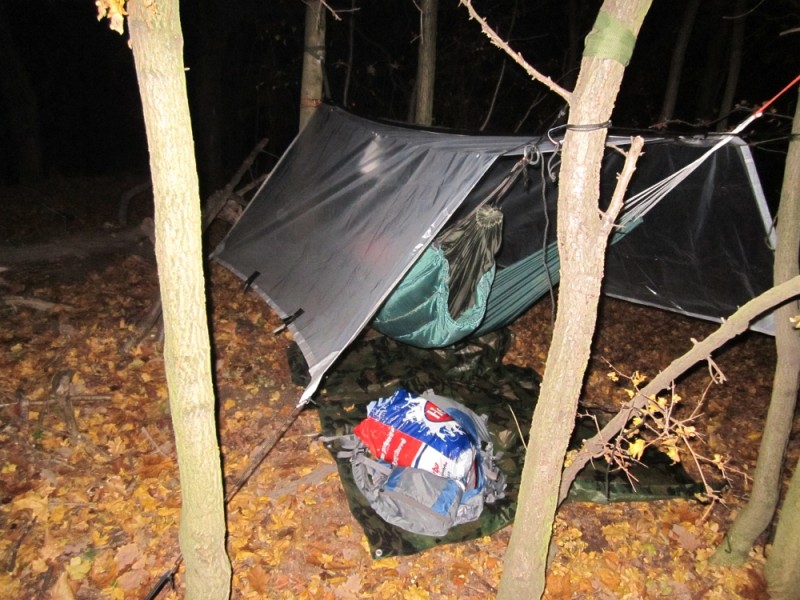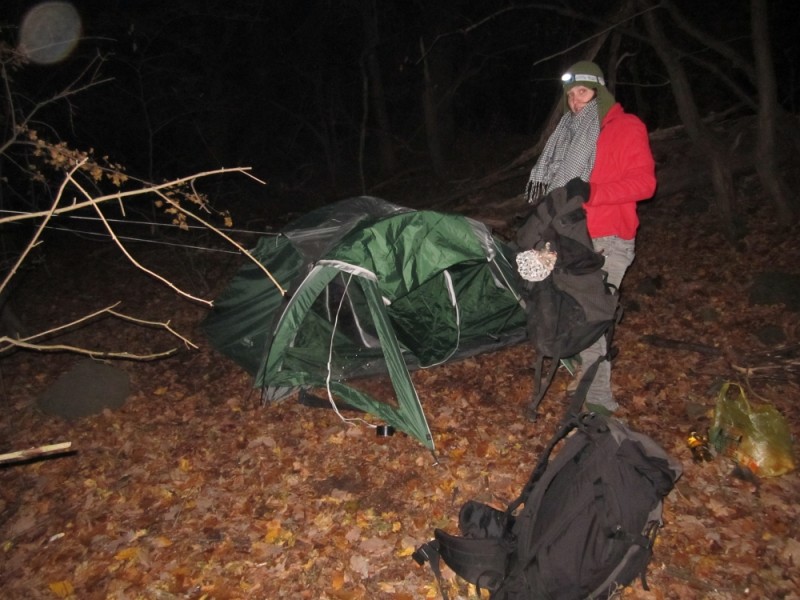 And then it was dinner time 🙂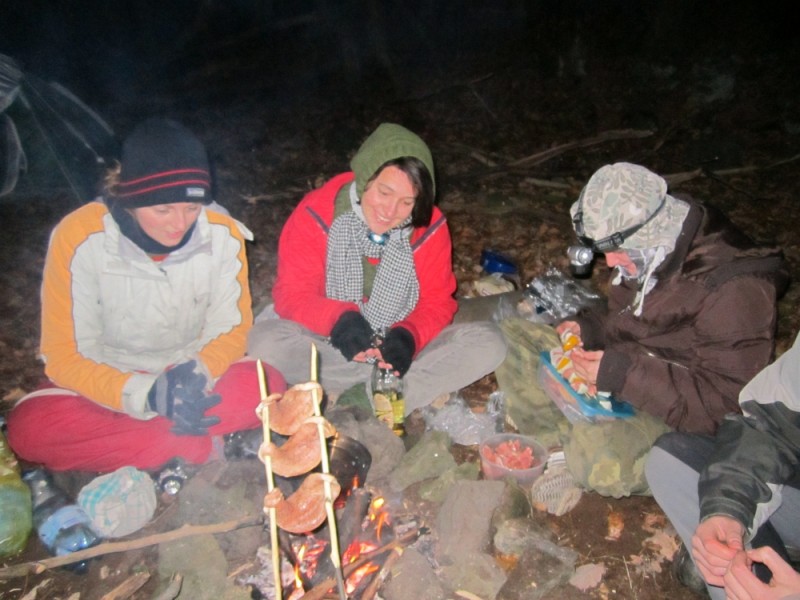 Fir me it was pork meat with salt and pepper. For the ladies it was much more healthier as you can see in the picture above.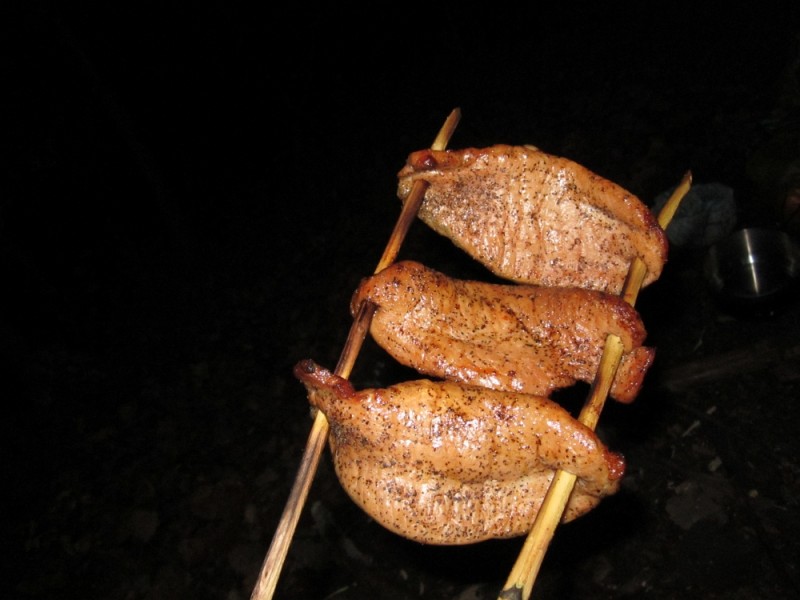 Next morning it was visible that it was freezing that night.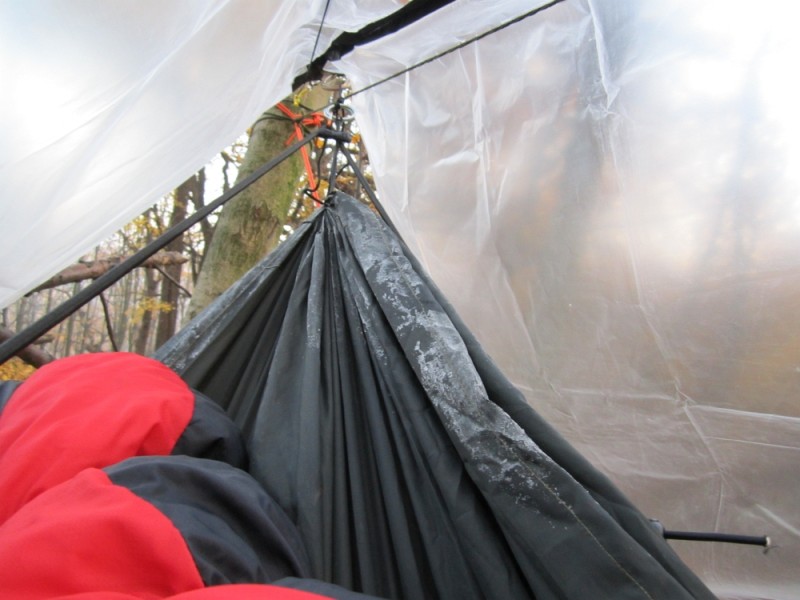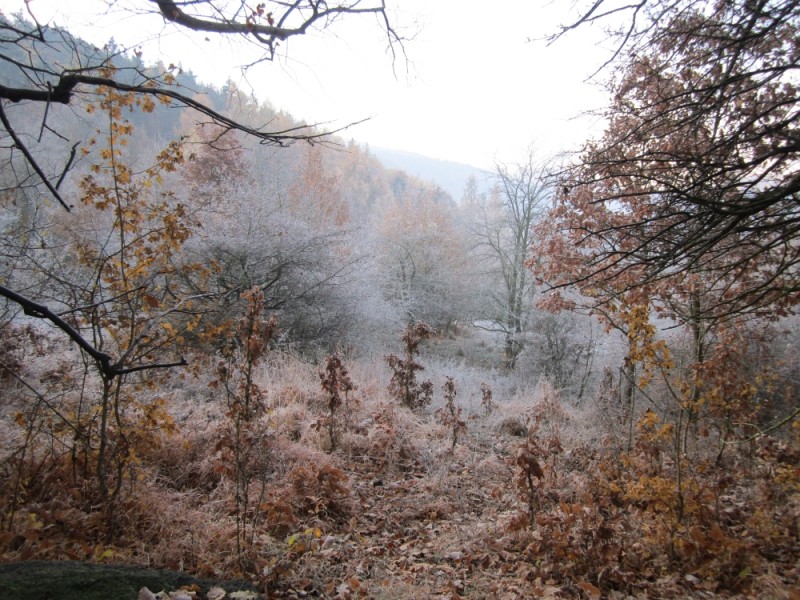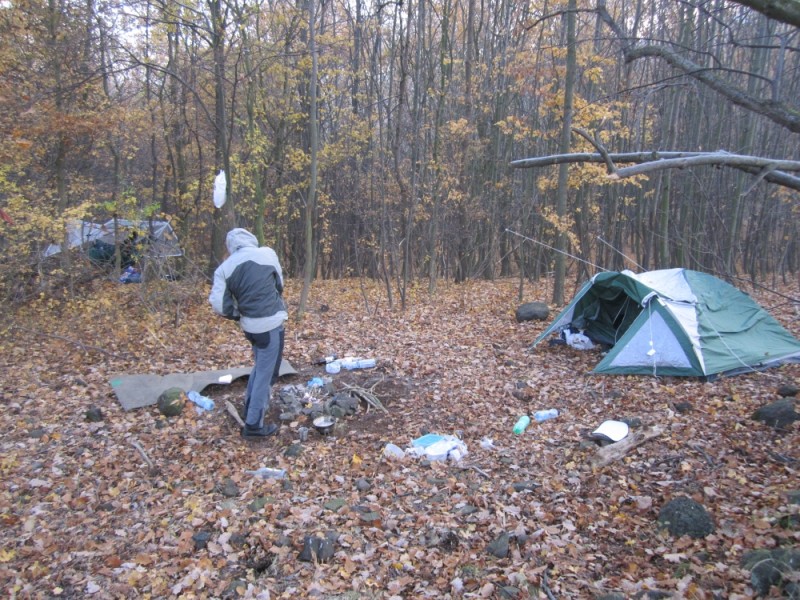 And of course a nice fire to warm up and make breakfast.
It seems we had a slight overkill on cooking gear…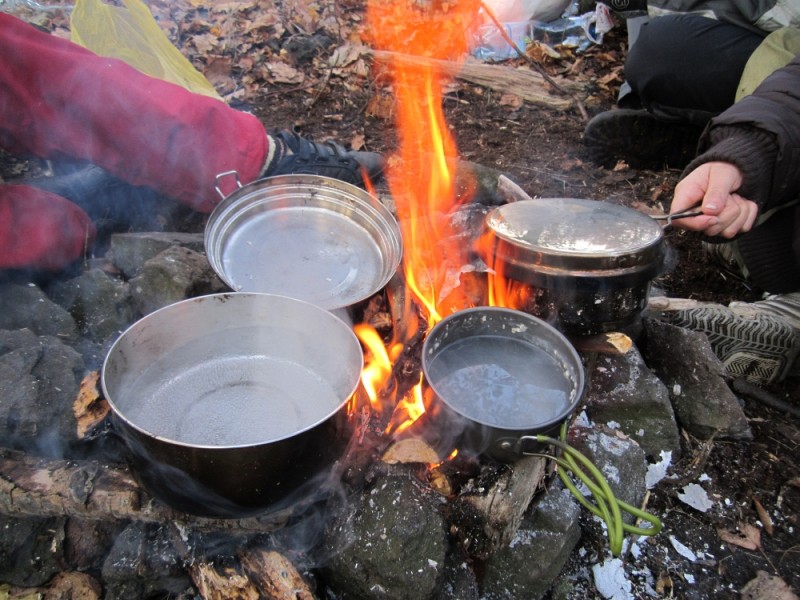 Personal hygiene is very important 🙂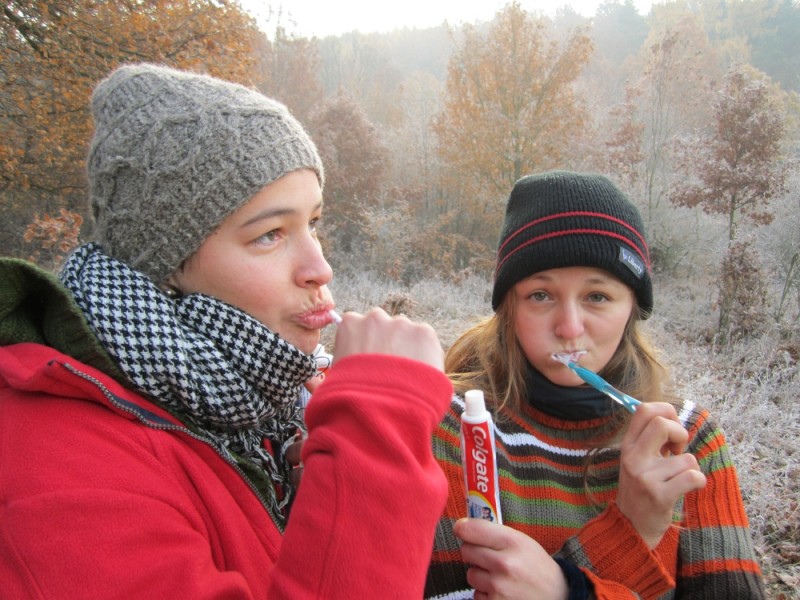 While the ladies where breaking up their tent, and cleaning up the fire, I was enjoying the view with a nice cigar.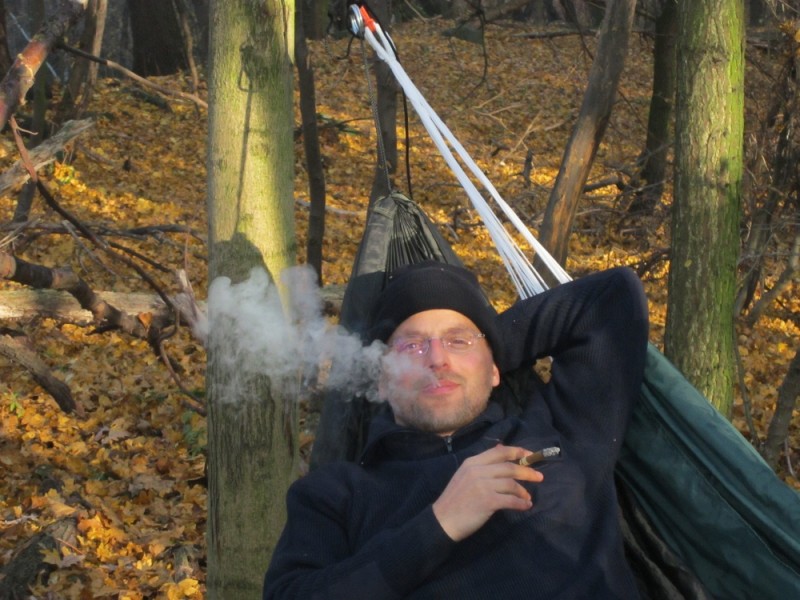 Traditionally we made a 'gruppen foto' and then started our way back to the car.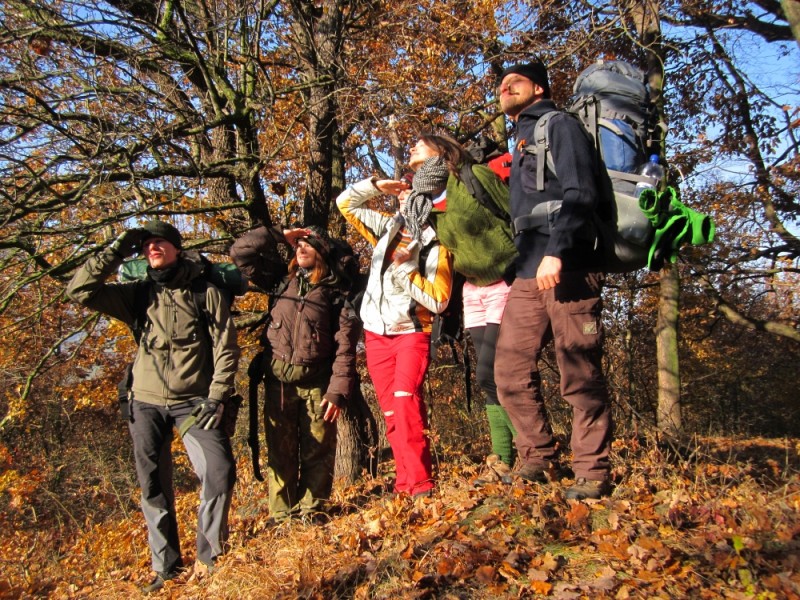 It was a quite nice scenery with everything covered in ice.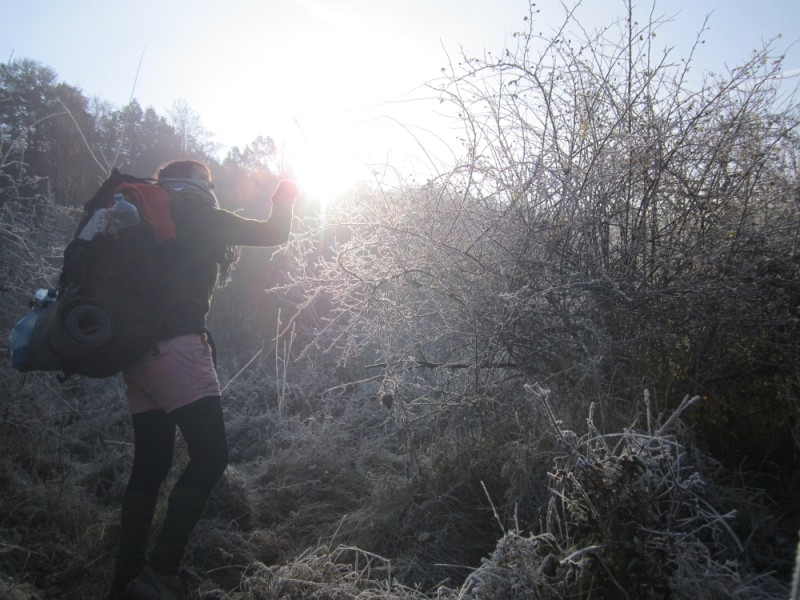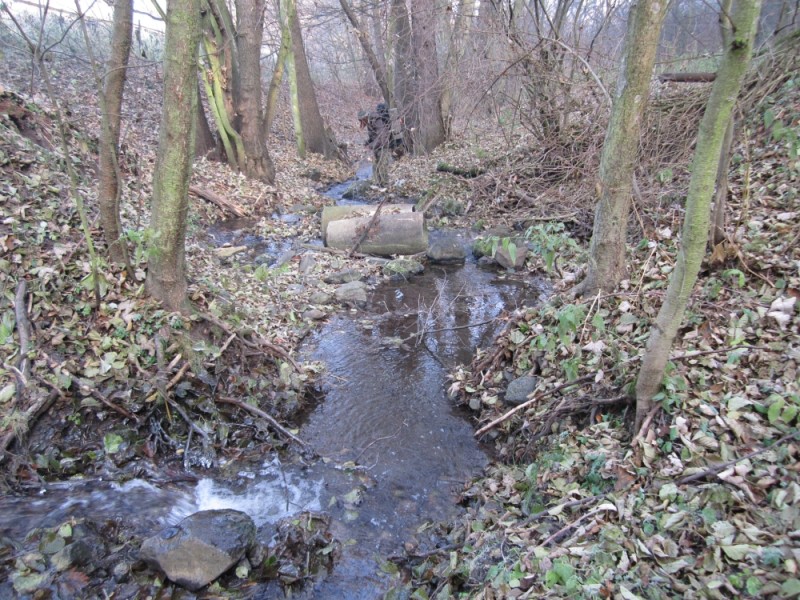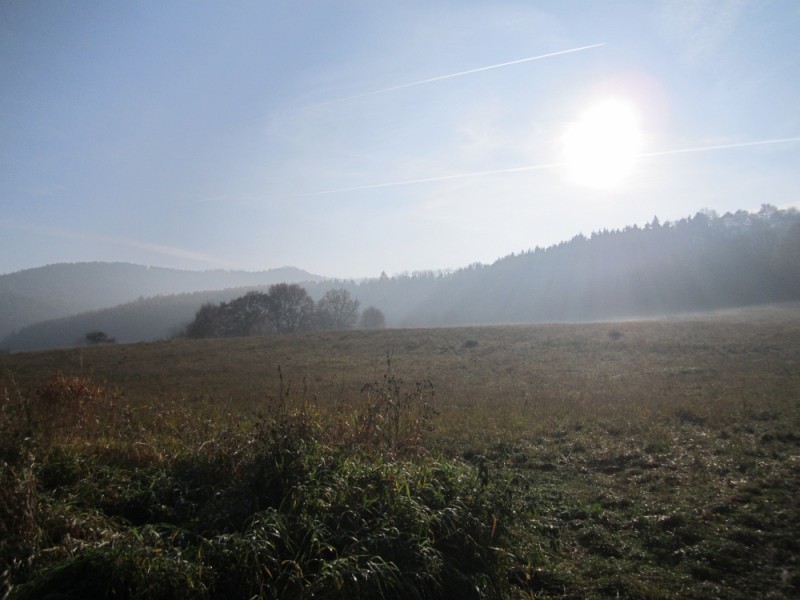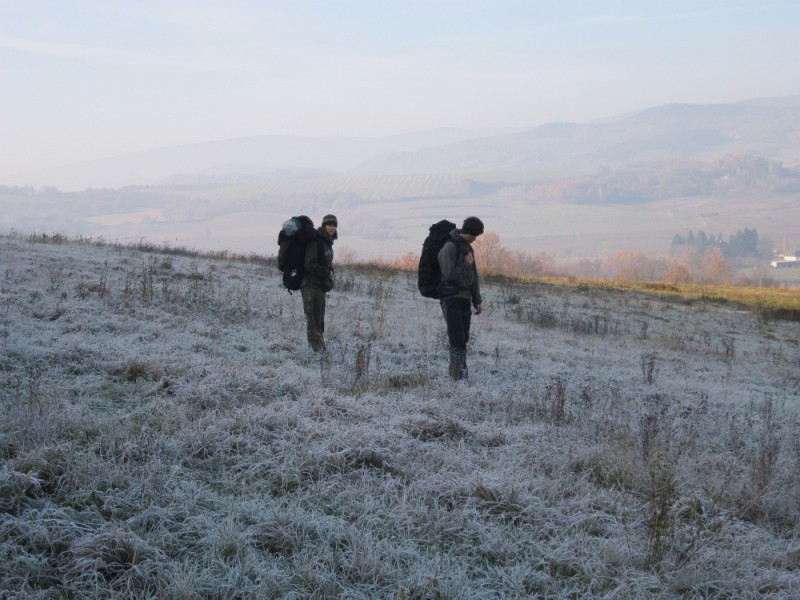 And soon we where back in civilization, and went home after a nice weekend in nature 🙂