During this weekend hike, Klara and Ondrej brought their quite young dog, named Kenji. It appeared he also listens to Kenny G.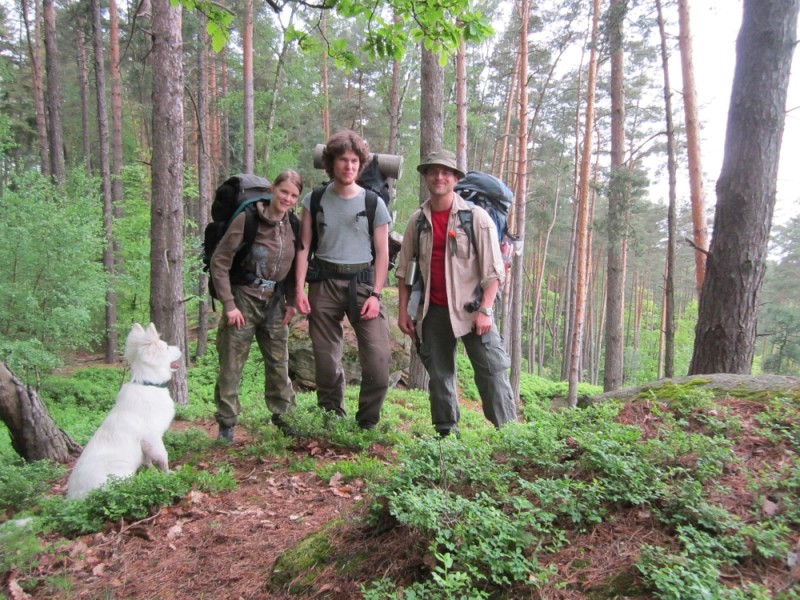 Our route was set by Ondrej, and he chose an area with a lot of nice hills.
Here are some pictures to show you our view.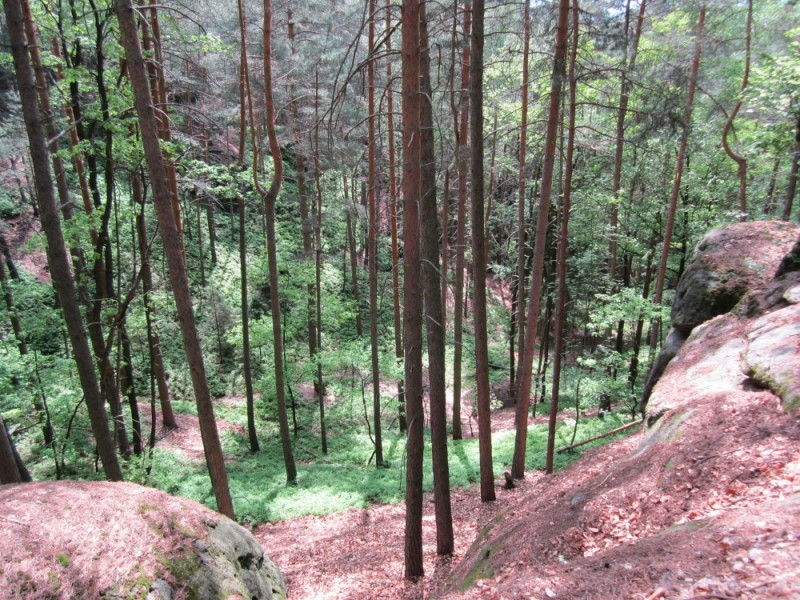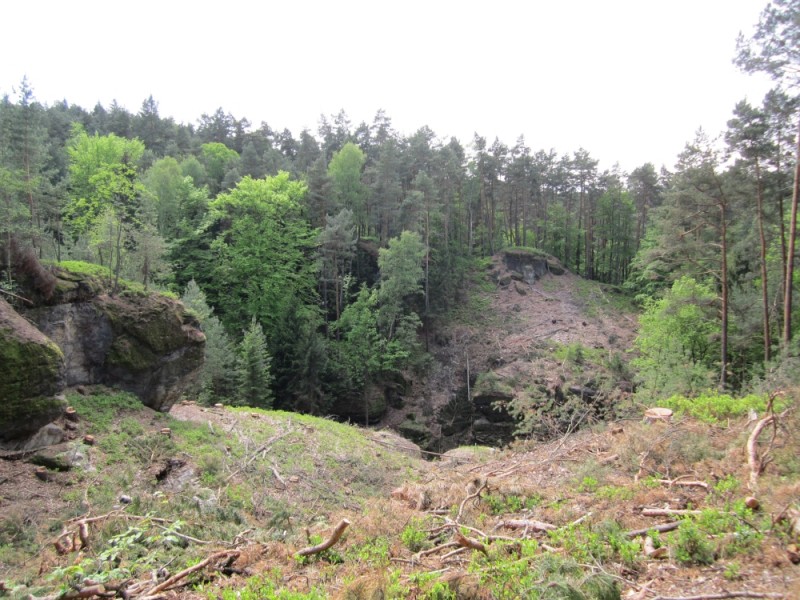 After a few hours of walk, we had our small lunch break, but Kenny G didn't need any break and was very active.

And then our hike continued.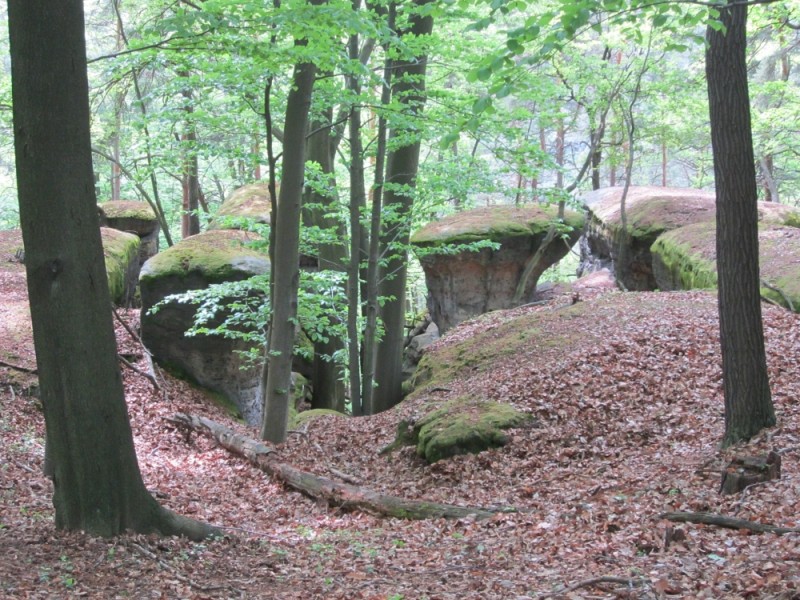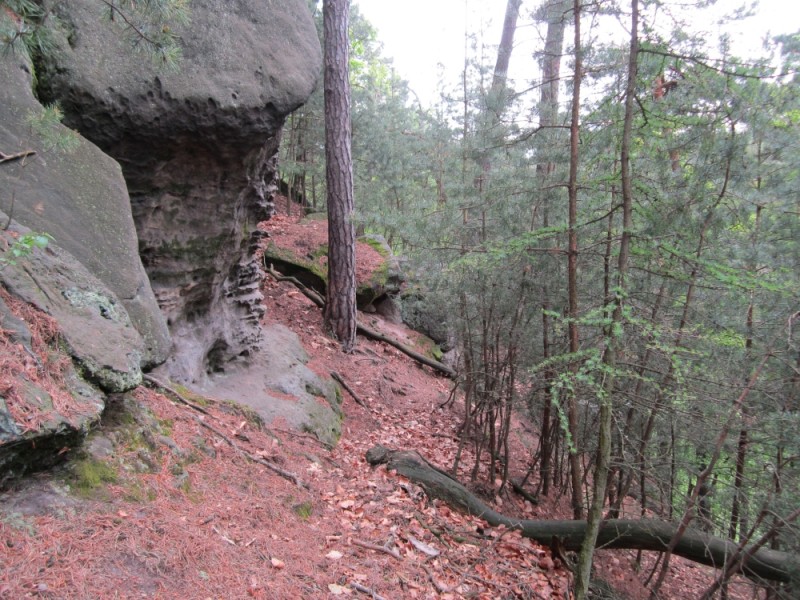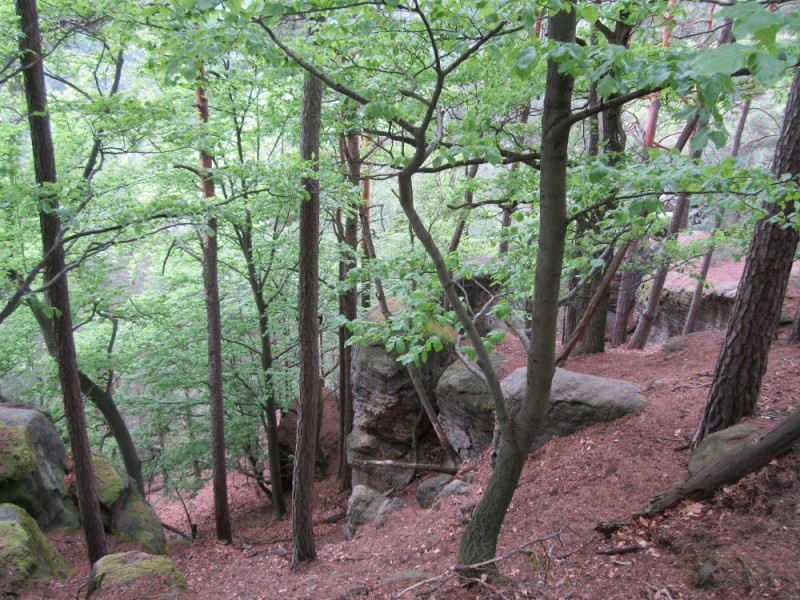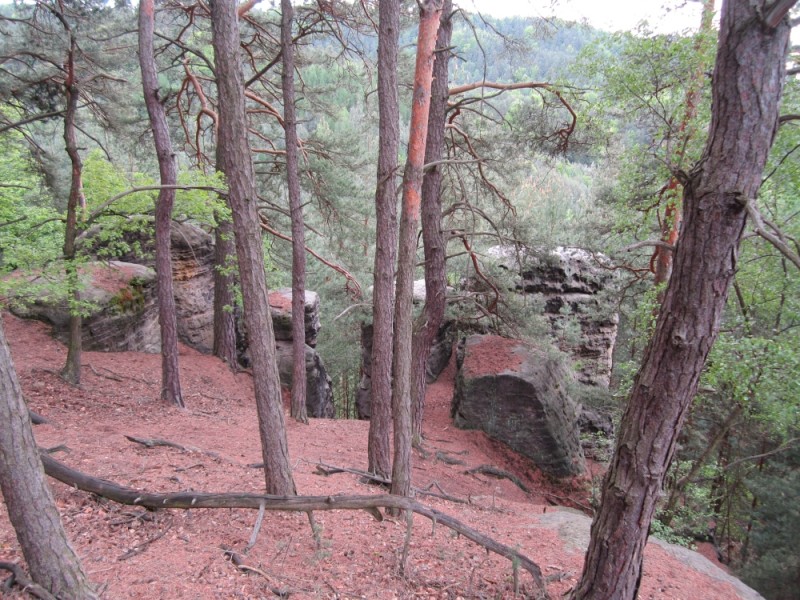 And at this place we decided to setup camp for the night.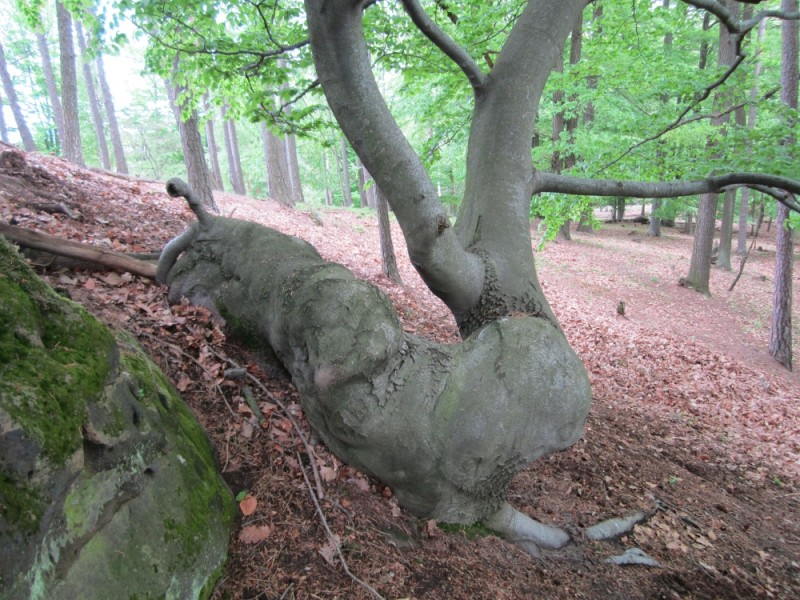 A quick snack, my favorite: bread, cheese, bacon 🙂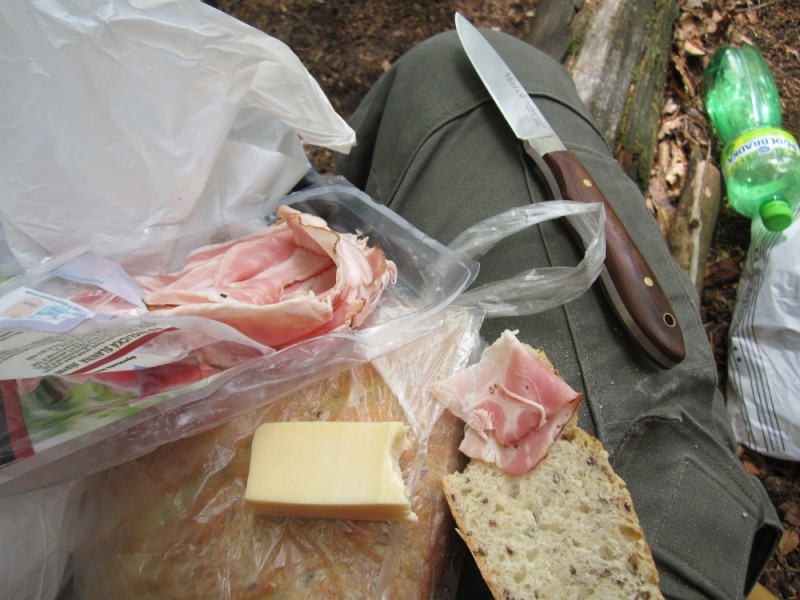 We prepared our sleeping places, Ondrej and Klara on the ground, me in my hammock.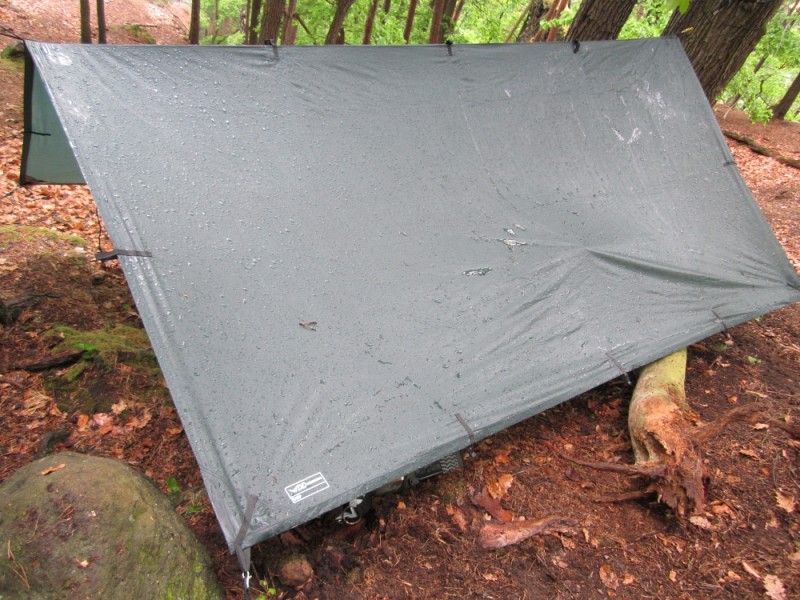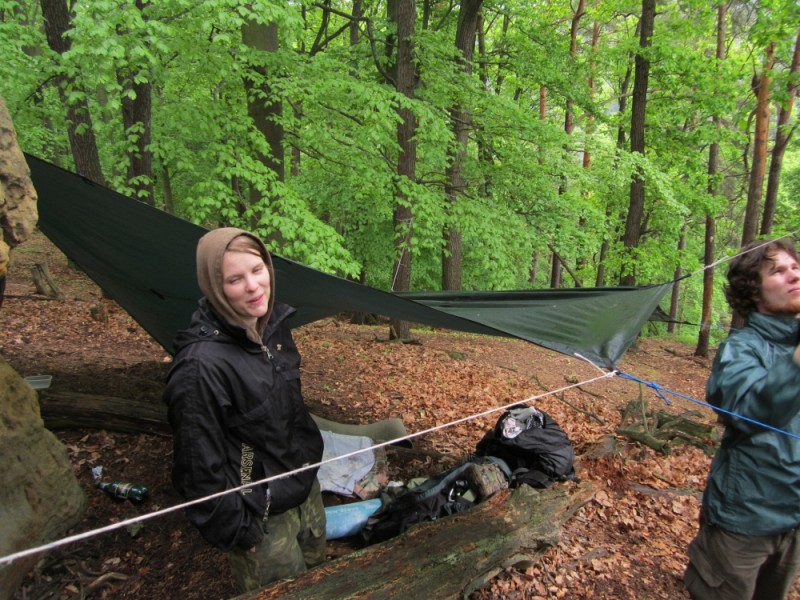 With the camp being ready, Ondrej and me went for a scout around.
Down in the valley we found a fallen tree, and decided to try to make long bows from it.
We cut 2 pieces from it, and carried that back to our camp.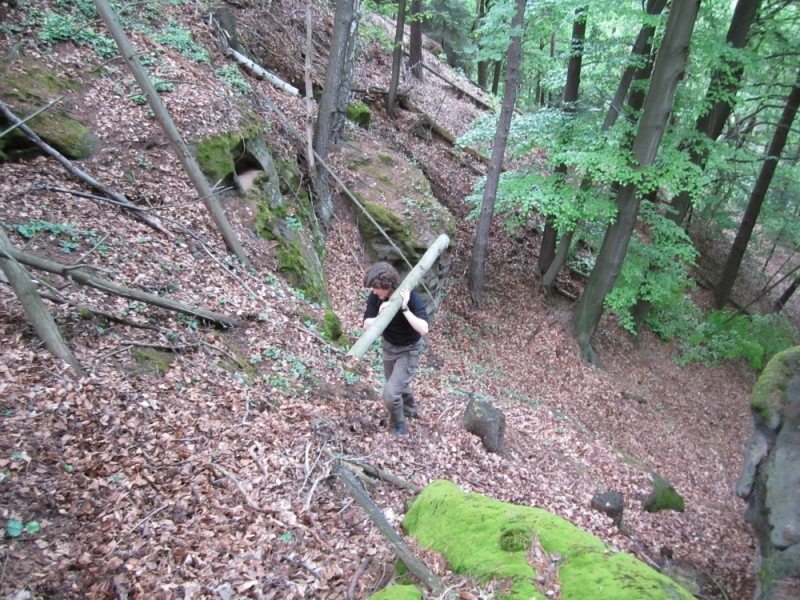 We tried splitting it with our hatchets, which amazingly went quite well.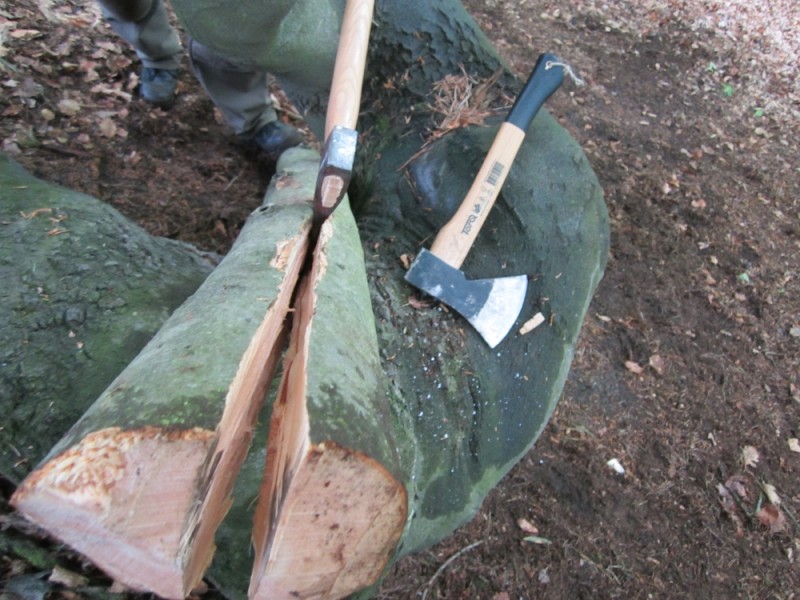 During this it started gently raining, so we continued shaping the wood with rain gear on.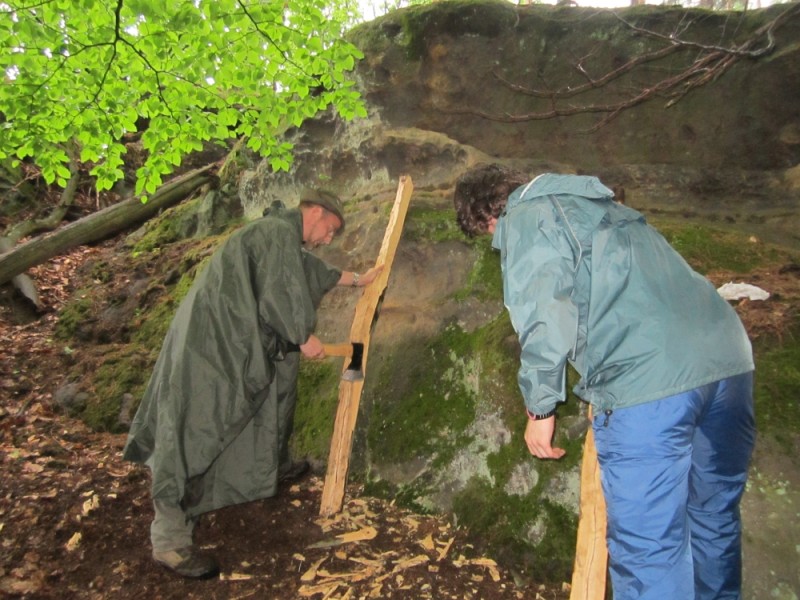 But soon we called it a day with the wood shaping, and retreated to our shelters and wait till the rain stopped.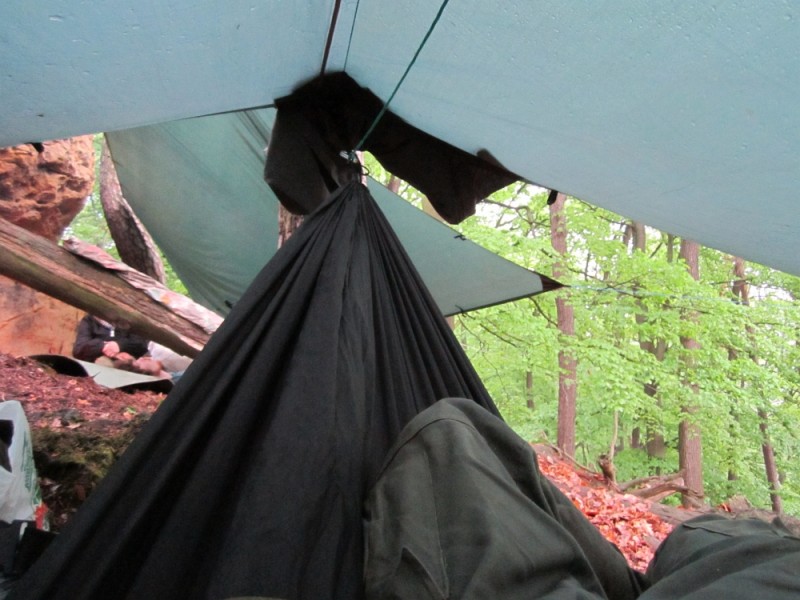 When the sun went down, the rain stopped as well, and we started our fire for dinner.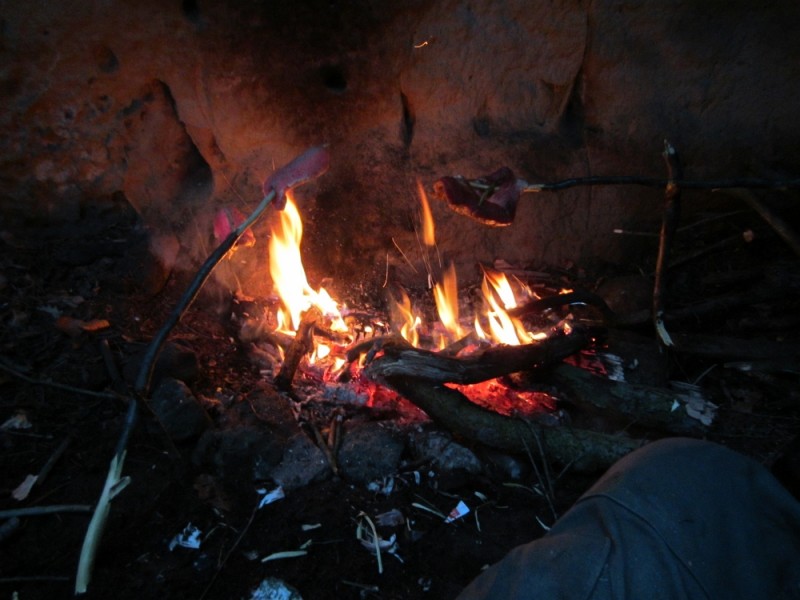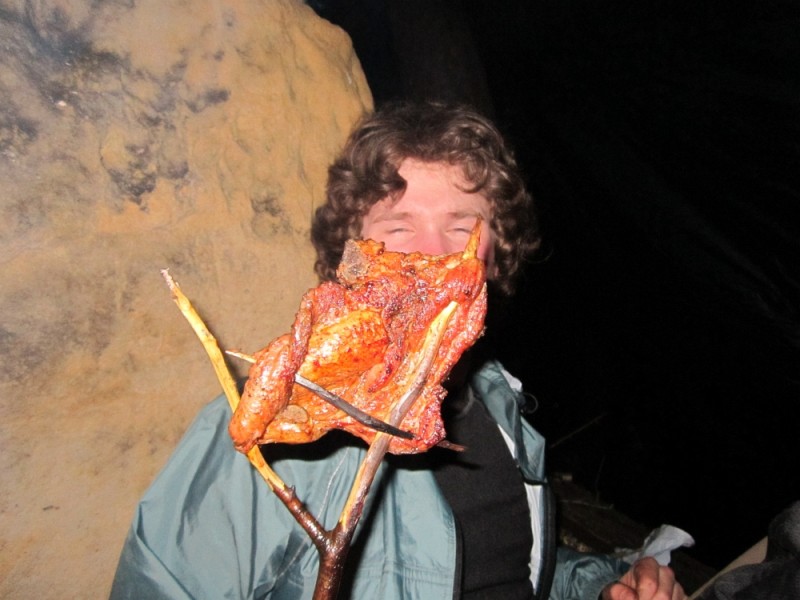 And the next morning I had the following view..  The others still sleeping 🙂

My clothes still in place..

And a nice temperature to be in..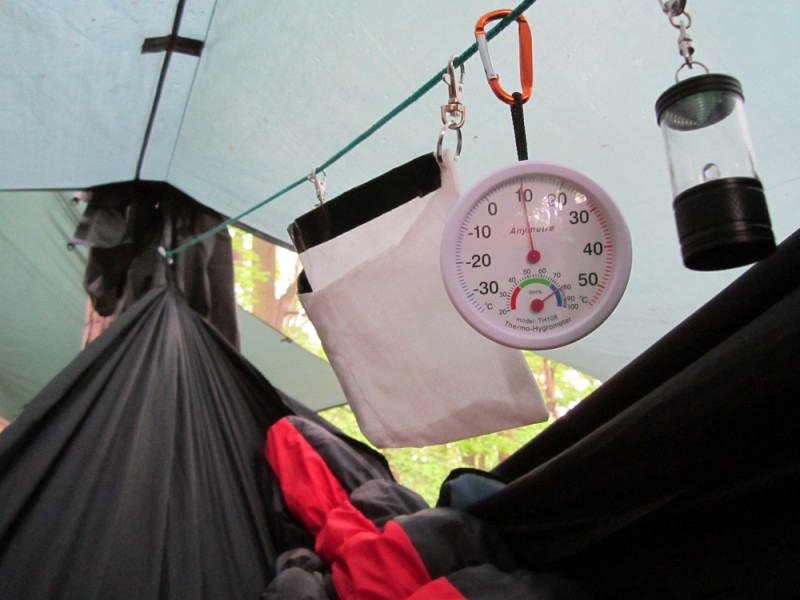 We worked a little bit on the wood trimming, but then packed everything up and continued on our hike, so we would make it before dark to the next camp site.

On the track we encountered this humongous killer lizard 🙂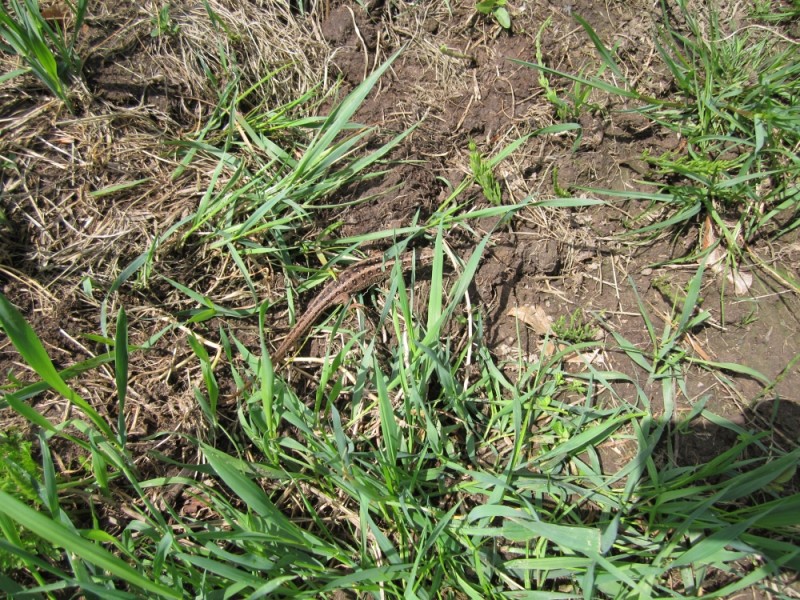 And after a while arrived at a hill top with a great view, and decided to have lunch.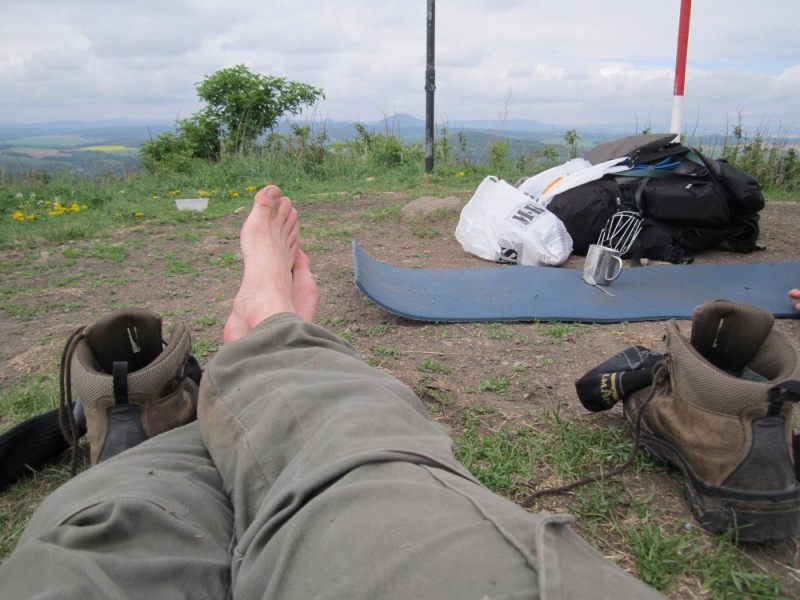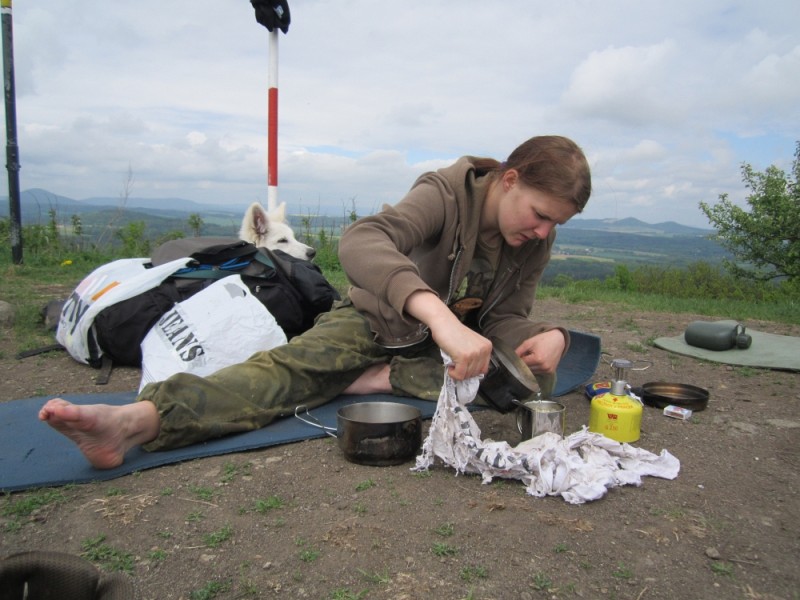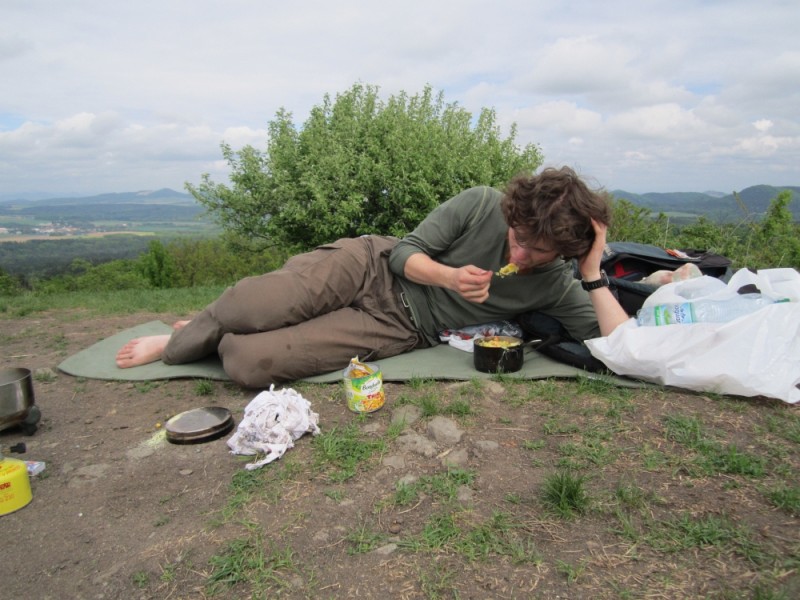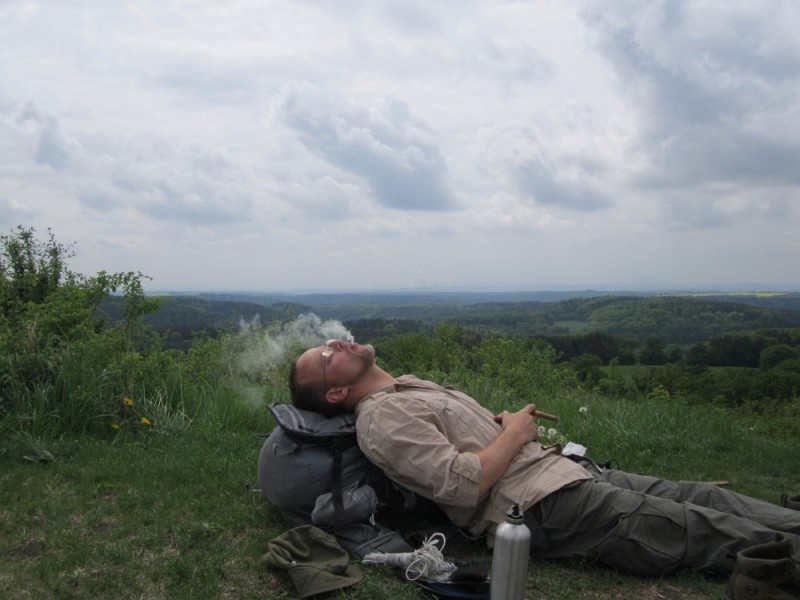 After the well deserved rest we continued our hike across very nice locations.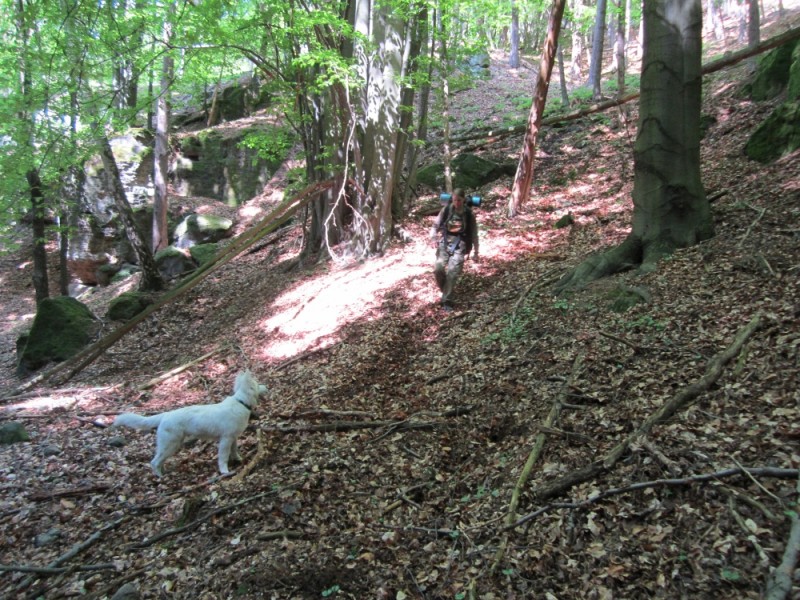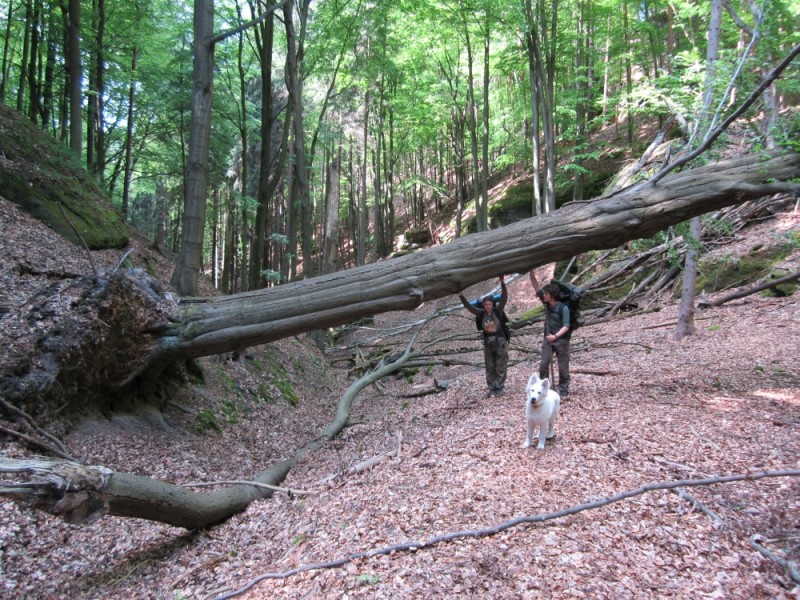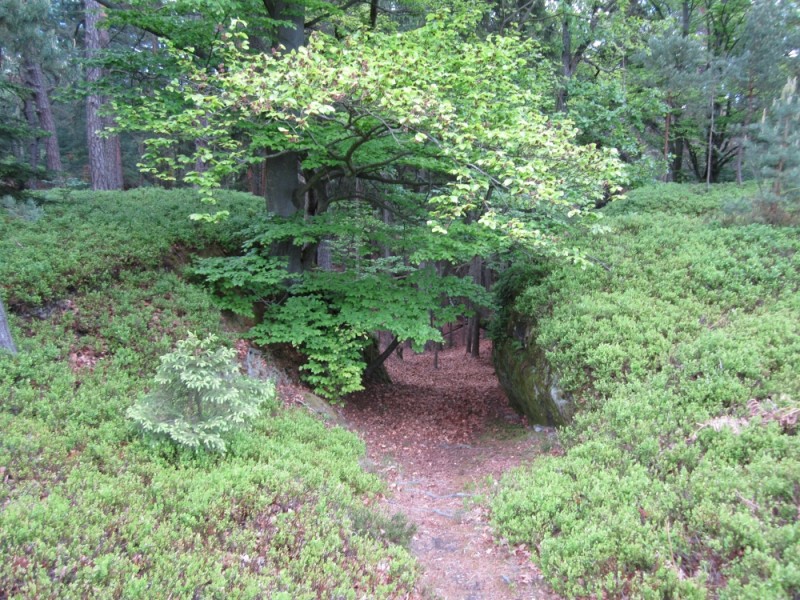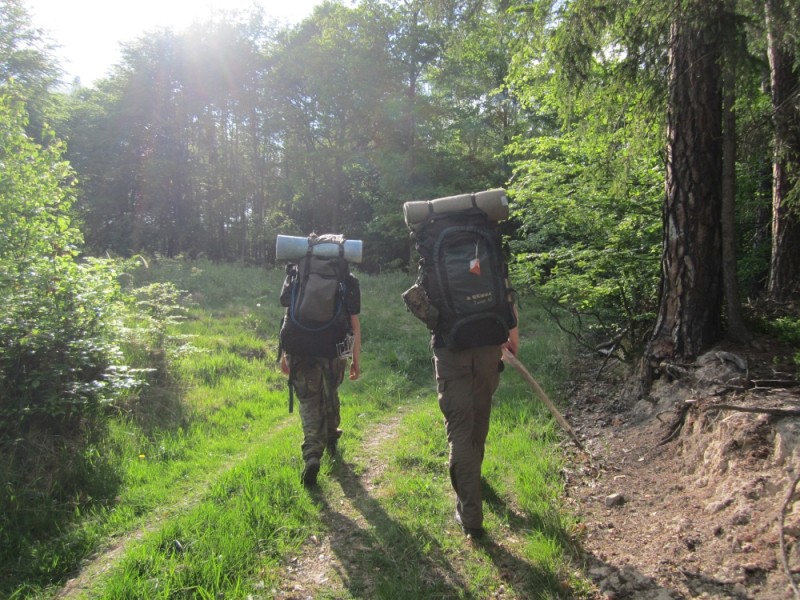 And then it was time to set up our camp.
We started a fire again, and made a delicious dinner.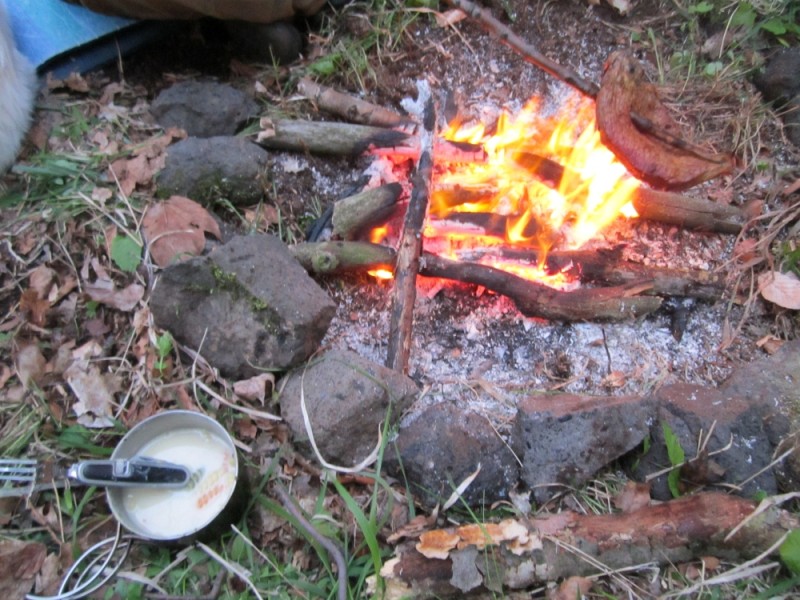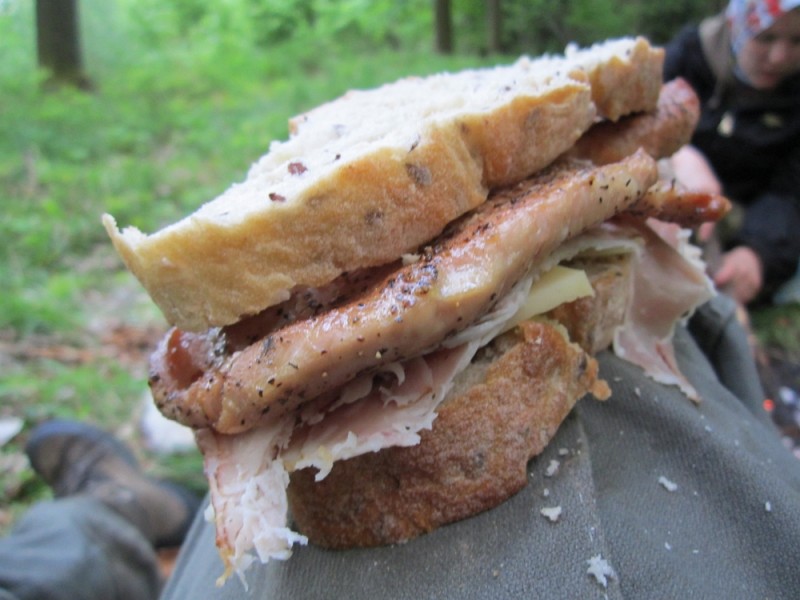 After a god night sleep, with a bit of rain, we woke up very rested the next morning, and started packing our things up. Here is the setup of that night.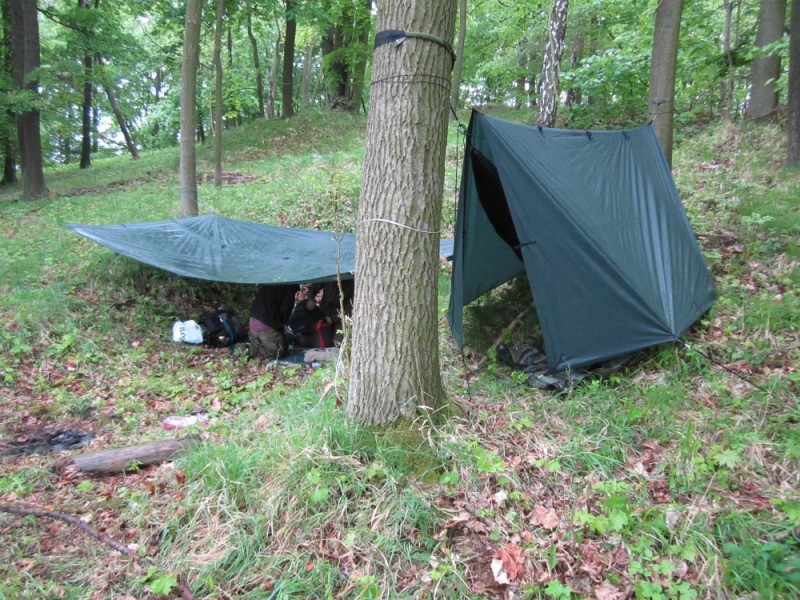 Time for a 'gruppen foto'.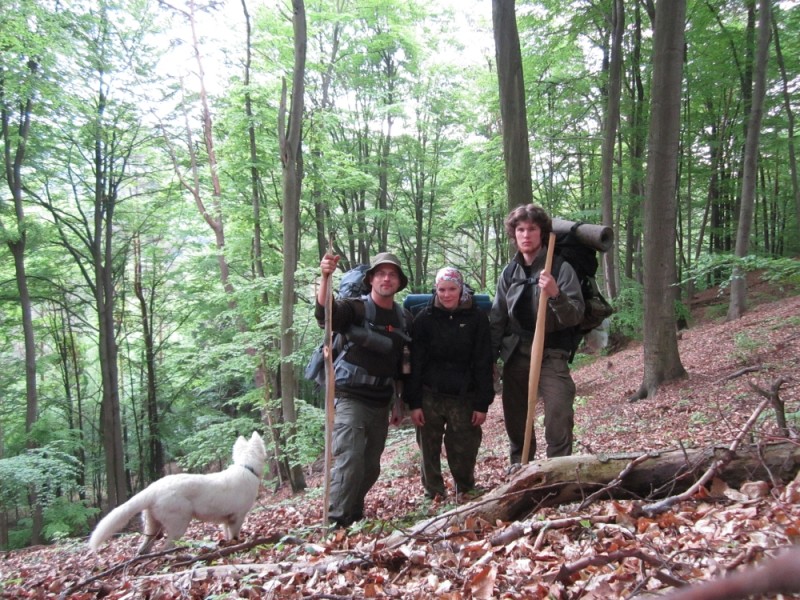 Continuing down hill was easy and fast.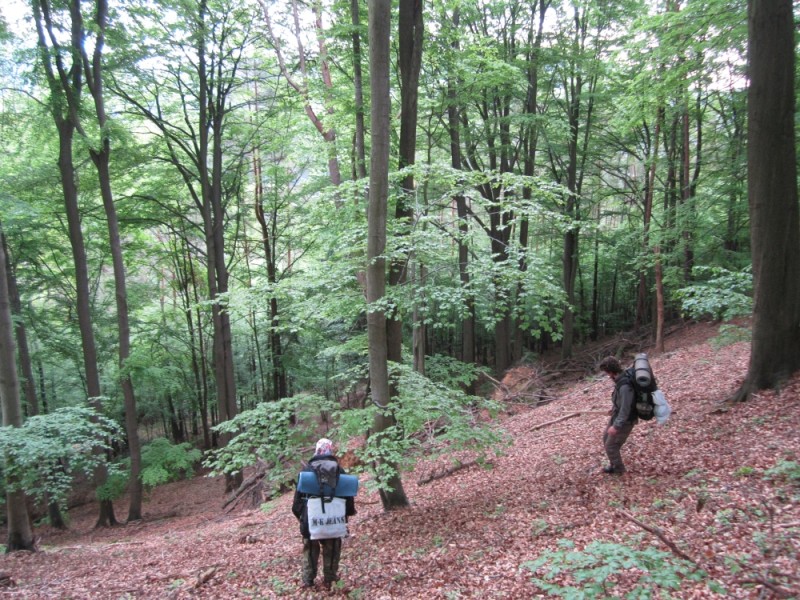 Down in the valley we came across this small stream. Small enough to call it a stream, but not small enough to be able to jump over. We asked Ondrej where the bridge is, and he said quite amazed "I remember when I planned this route in google maps, that there was this stream, but it never occurred to me we actually had to cross it as well…" 🙂
So after a while following the stream we found a fallen tree that we used to cross it.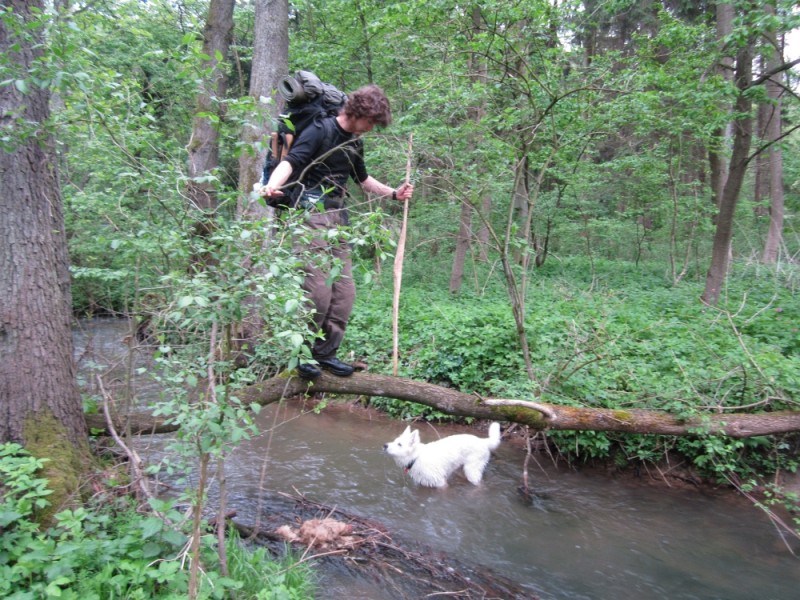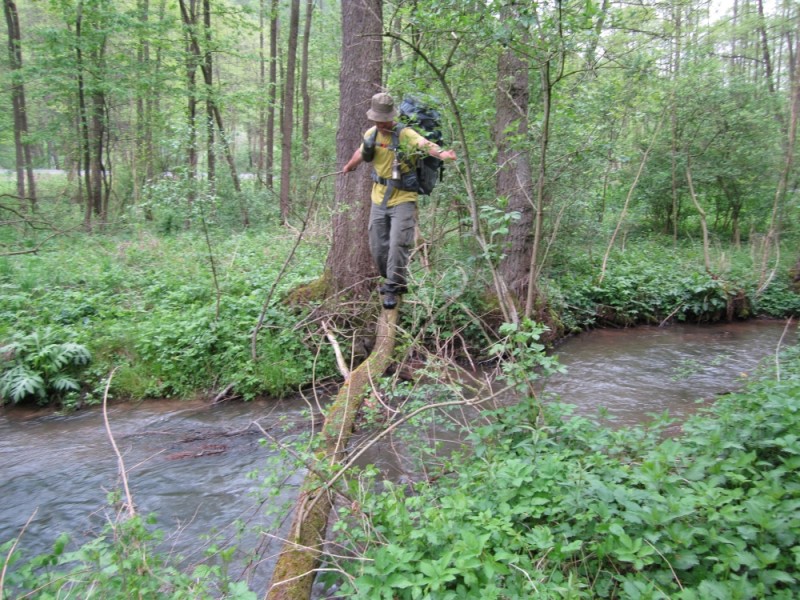 And shortly after we arrived at the parking place where we left the car, and went home with a satisfied feeling.
With the bows, during the finishing of it, I broke mine. Ondrej was more careful and still still working on it, slow and steady.