Due to receiving several questions lately about axes, which one to choose, which length, weight, etc, I thought I would post the below to give a clear picture on why I chose for this axe, why I modified it, etc.
So this below is why it works for ME, and since everyone is different, it may not work for you.
So this is the axe.
The head I bought long time ago on a local website here, similar like Ebay.
With vinegar I cleaned the head, and reshaped it with a angle grinder and lots of cooling in between.
The shape is explained further below.
The handle had several coats of olive oil, and after that rubbed it in with pure bee wax.
The leather sheath and guard are made from an old leather school bag.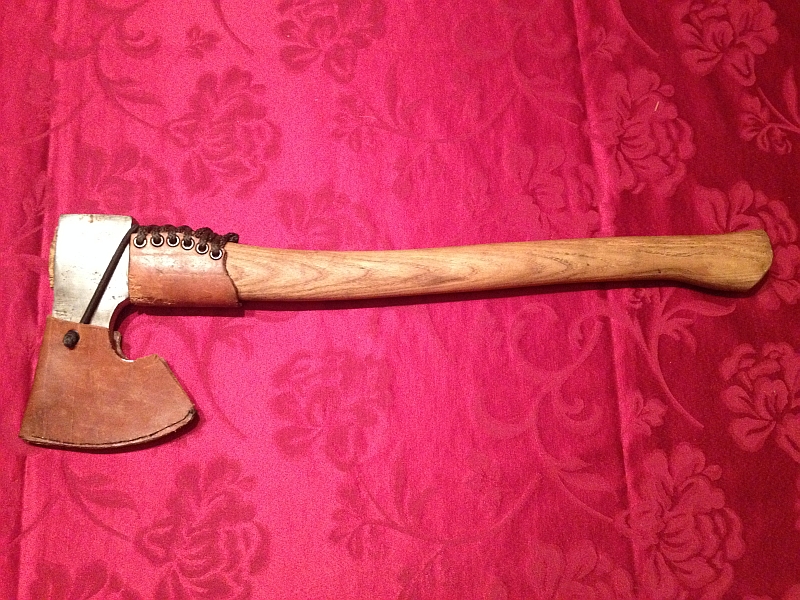 The length is 55 cm, which is a perfect fit from hand to armpit.
Some people describe this length to be the perfect size for a bushcraft axe.
Well, I agree that that it is a good size, but for me. People in some other countries migth not need a size like this, and prefer a smaller hatchet since they only need it for processing branches and small pieces of wood. I could imagine in the nordics you would need a longer handle on it.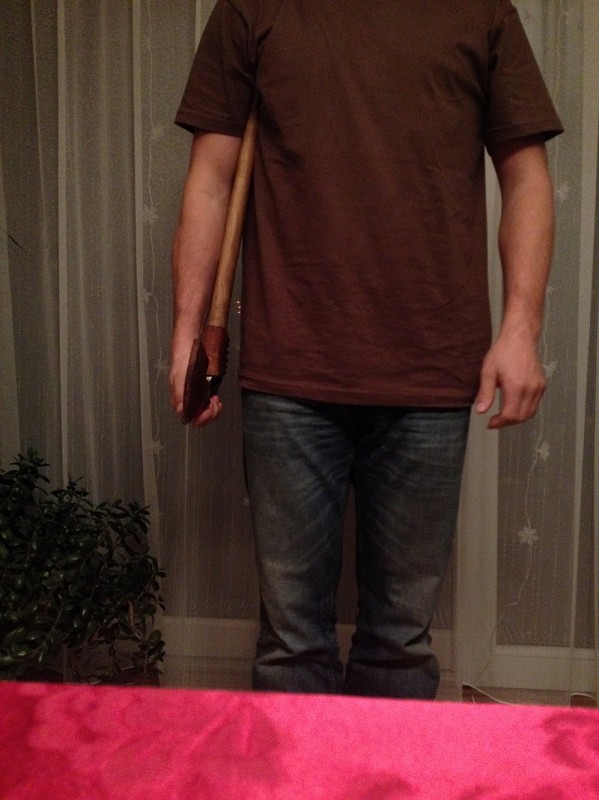 Also this size is perfect to have next to my 55 liter backpack, or even inside it.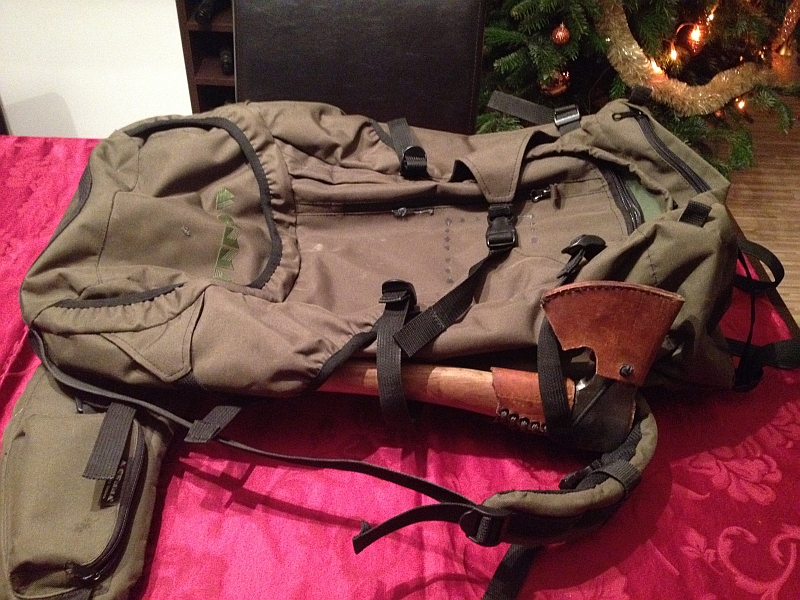 The leather sheath has a elastic piece of cord aka 'bungy cord' that keeps it in place.
The leather guard is staying in place by normal rope.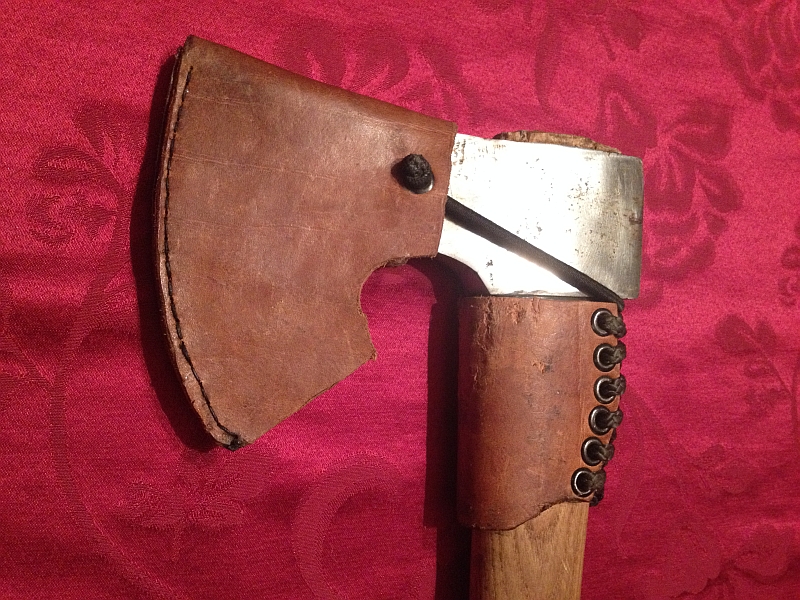 The top of the handle is almost 1 cm sticking out, and has a wooden wedge, as well as a parallel driven aluminium wedge that has several steps on the side, as well as a cross piece.
Reason for leaving the handle sticking out on top is that it can mushroom out a bit, this keeps it extra secure in place.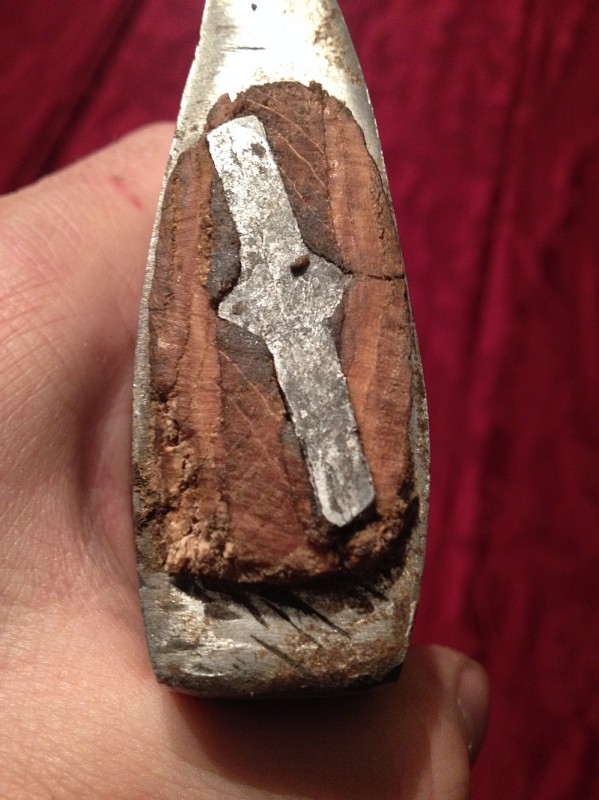 I want to be able to do everything with this axe. With it's 55 cm I can use it with both hands to chop down a whole tree if needed, but it is still short enough to work with 1 hand carving something.
The shape is for carving purposes, so i can choke up the head, and use it very precise.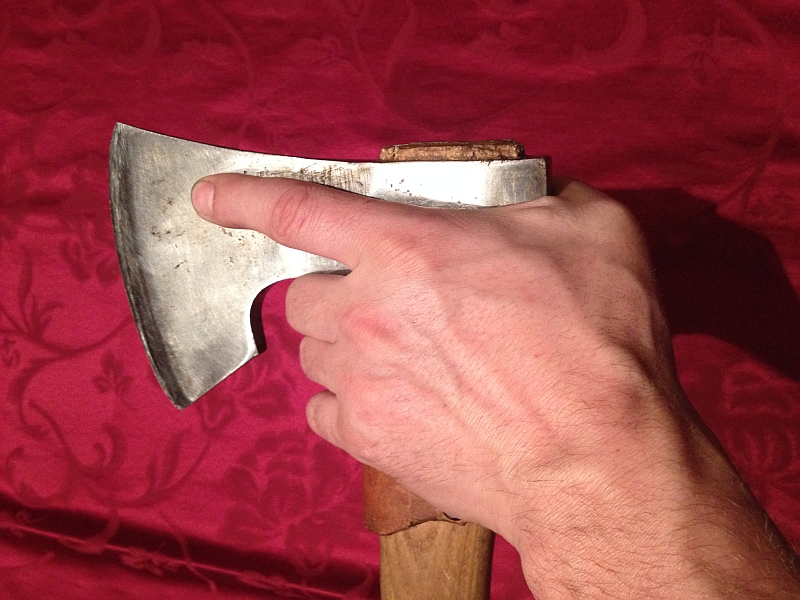 The grain is not perfect, but good enough for me.
A perfect grain would be going vertical, mine is slightly off to the left.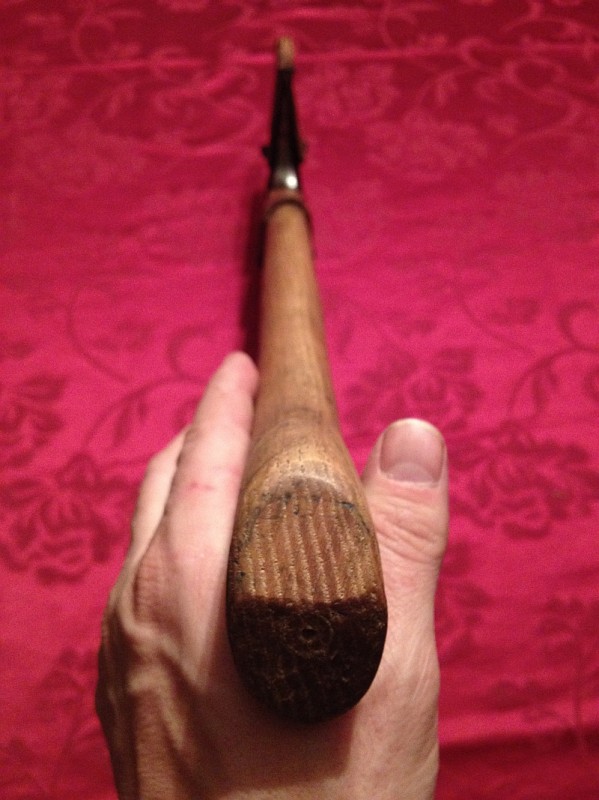 I have used this axes for a long time now, and it is simply perfect for me.