Today I had finally some time for modifying a hatchet for a friend
Chose the hatchet, and made a rough drawing.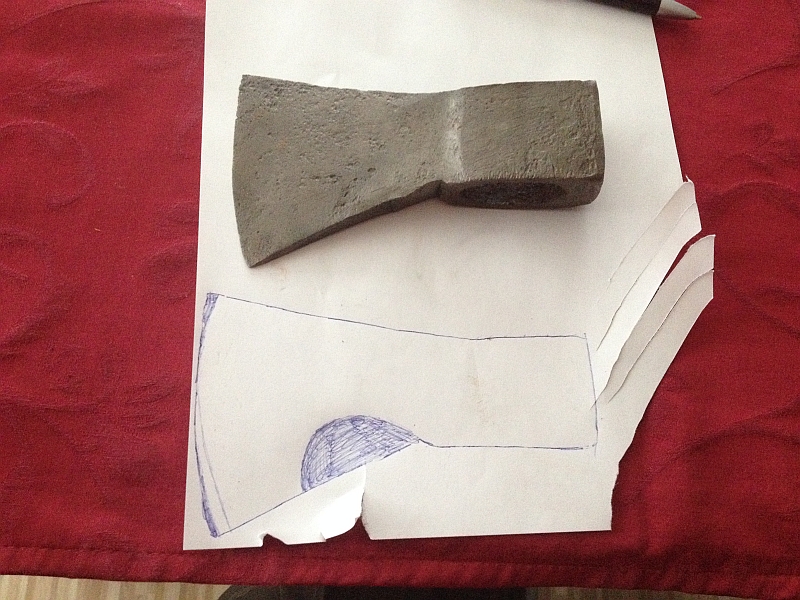 Transferred the drawing to the hatchet.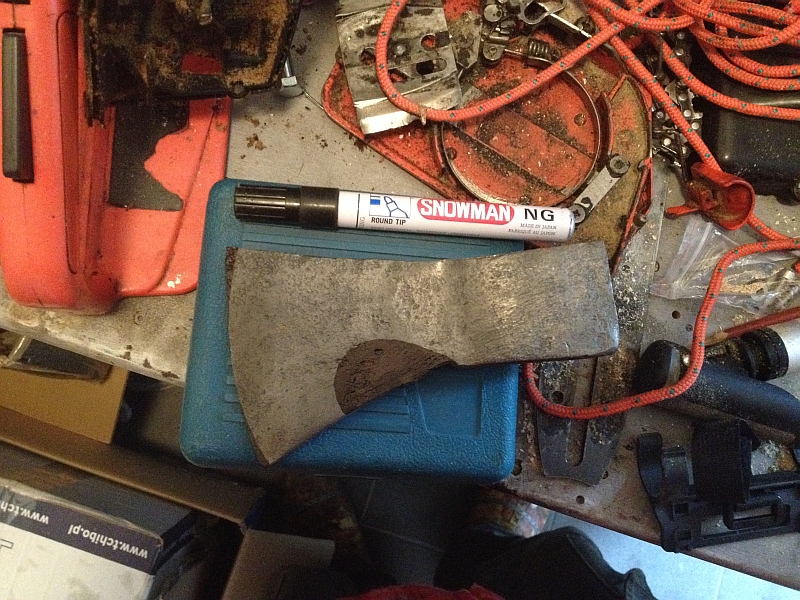 Removing the dark parts.

After every second cut I cooled it in the snow.
It definitely didn't over heat, cause after the second cut I could still hold it.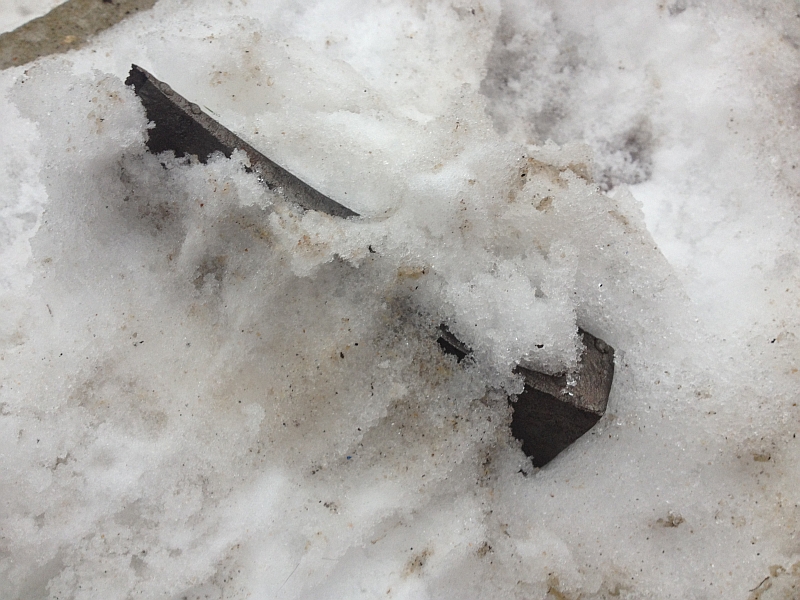 The cutting edge had also a new rounding, so some filing was needed.

Sharpening.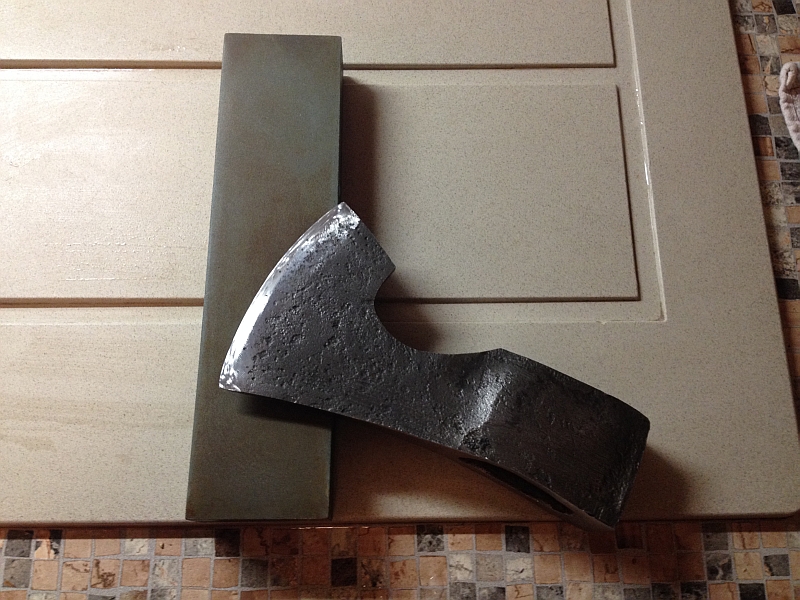 It cut's paper with ease.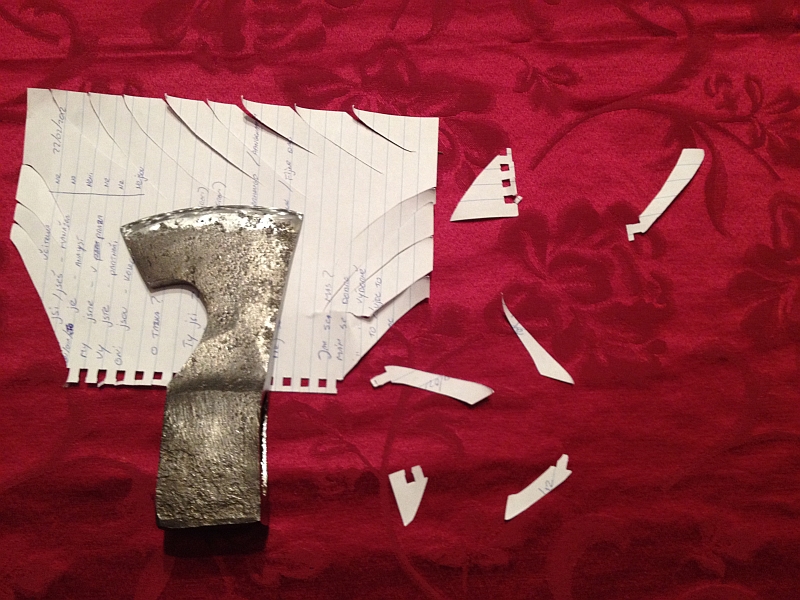 And also shavings.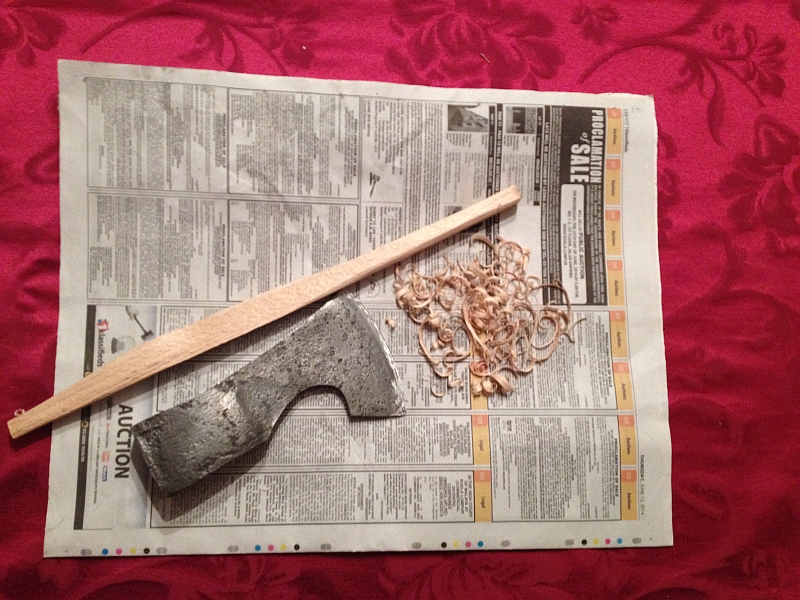 Final product.
Now to find some good way to pack it, and off it goes to see if it will get a 'wolfy approved" mark 🙂