And here the last diy aluminium bucksaw.
It's a "browning clone" type.
The materials: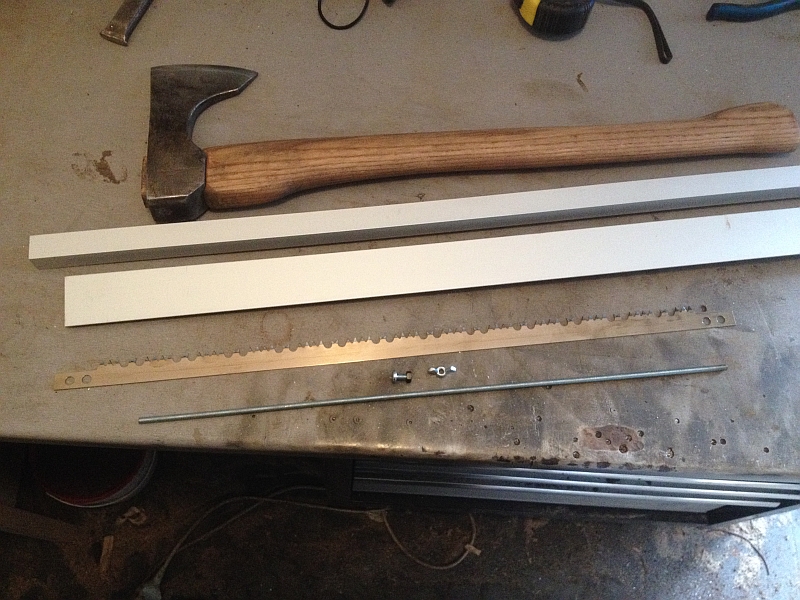 Everything cut to size with a hacksaw, and filed the sharp edges off.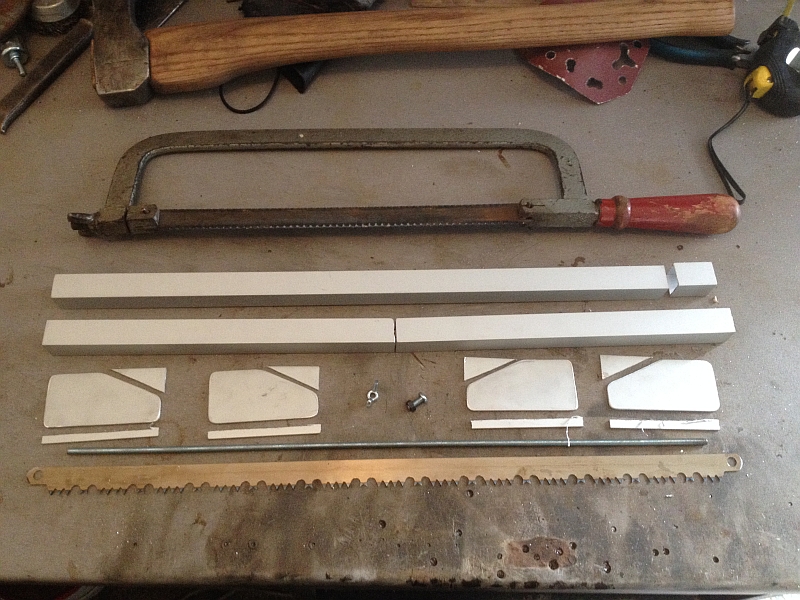 Superglued the side pieces into place, and then drilled the holes. the superglue was used to be sure that the holes and the material will not move during drilling etc.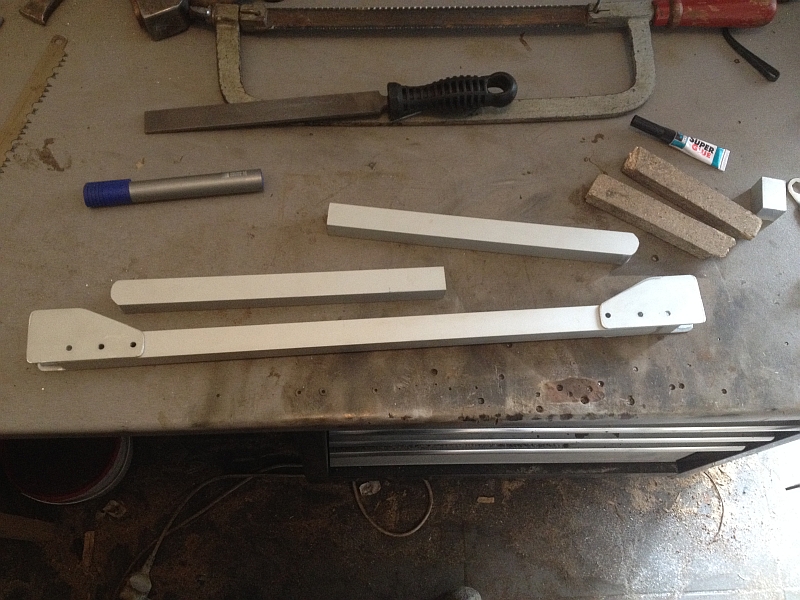 After that I riveted the holes in the long piece, and then drilled and riveted the handles into place.
The small hook you see in the middle that I made of threaded steel, was not good, the eye was to big and thick.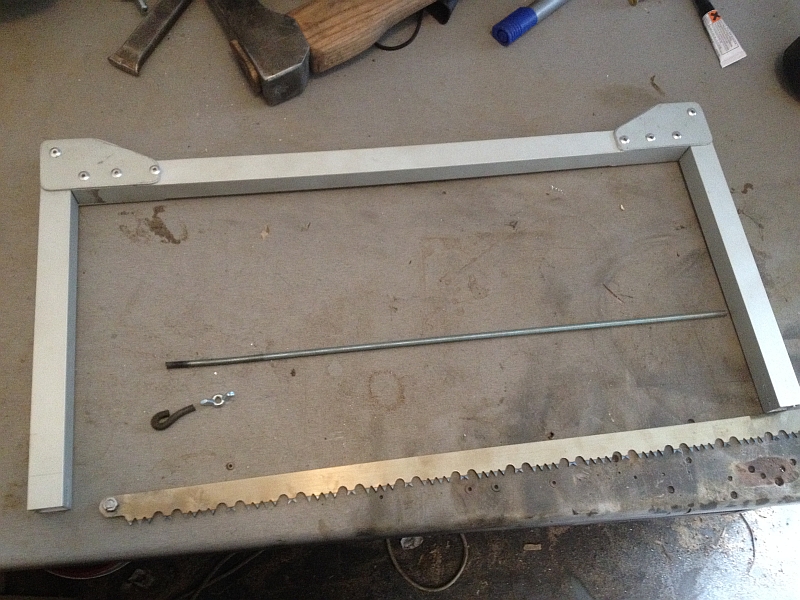 So I made a new one, hammered it down a bit, and did more of a folding style, around the eye of the sawblade, so it will not come loose.

In "travelling" mode.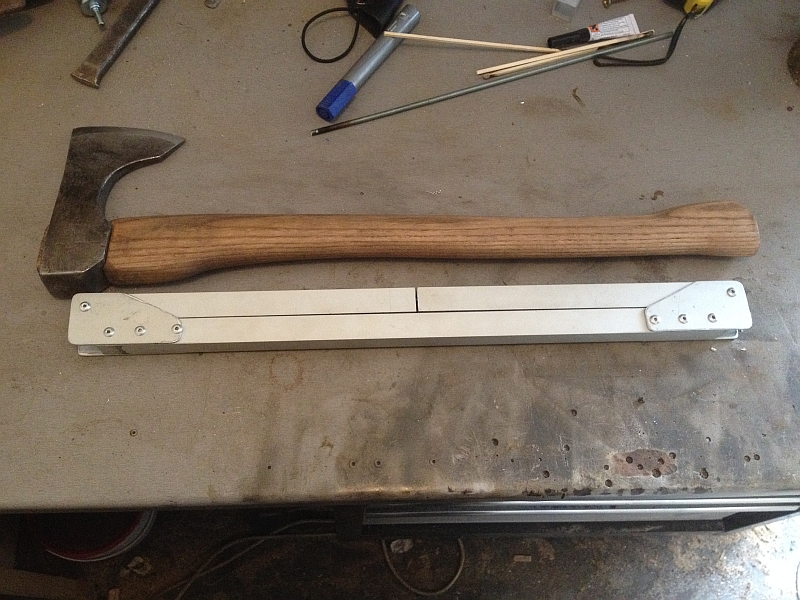 In "sawing" mode.

And testing successful 🙂