On the following hike we planned a route which was about 19 km with lots of ascending and descending. The group of friends are from the same club plus additional 3 people who are friends of ours.
After we parked the cars at the village close to the area, we started walking, a long steep way up.
It was already evening and sun started setting. After a short while we arrived at a ancient settlement / stronghold, carved out of the rocks, and according to the available information it had wooden walls and roofs.
In the background you can see the village where we parked.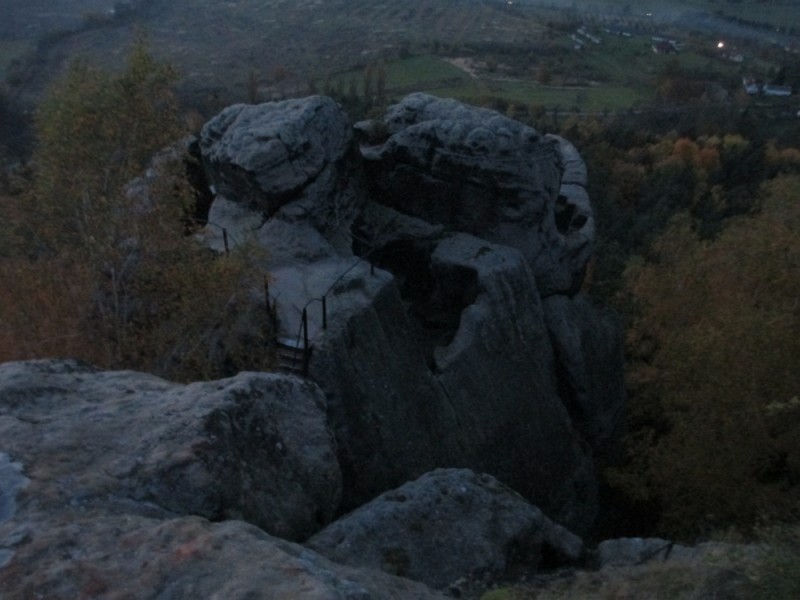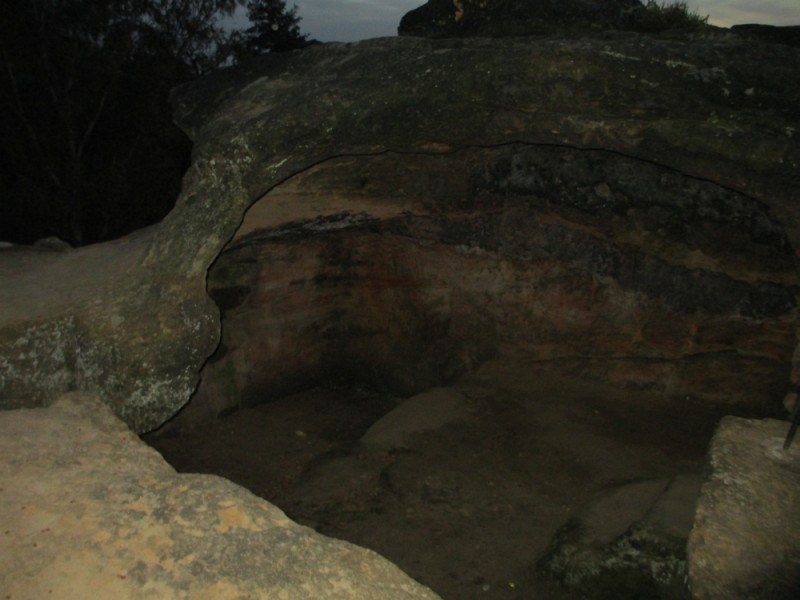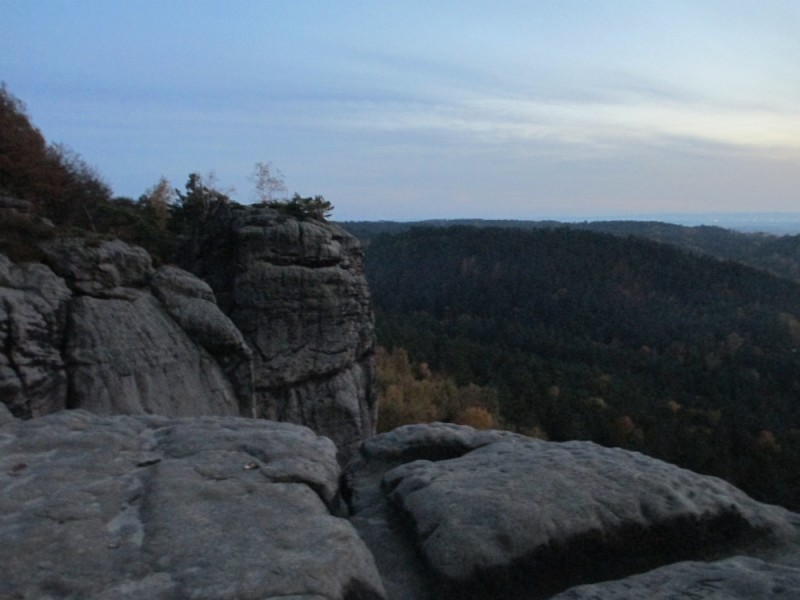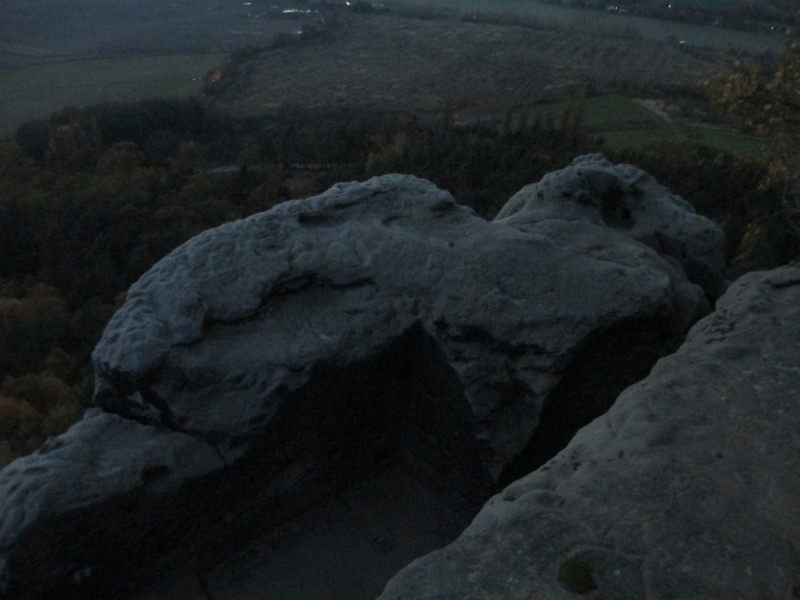 Time to move on to your sleeping place.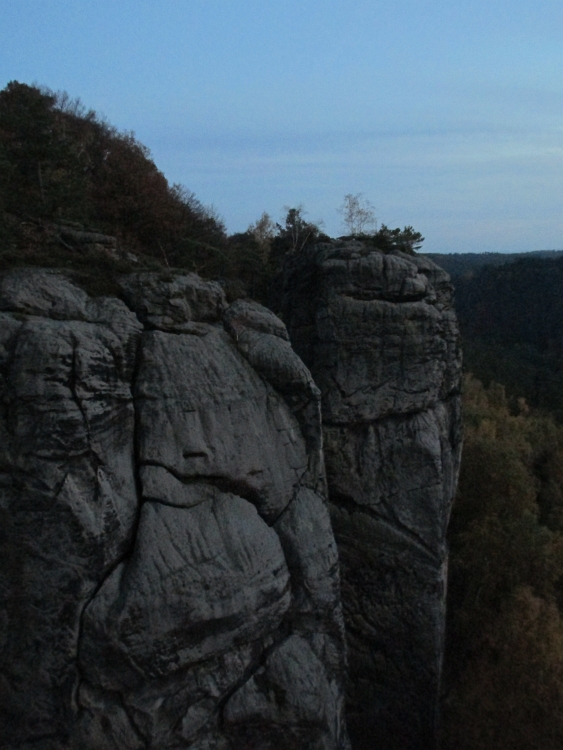 Of that evening I have no pictures. We arrived at a ruin of a farm, that dates back to 14th century and has a long history with lot's of good times and bad times.
We collected wood, made a fire, had dinner, drank some wine, and went to sleep.
This is the view from my hammock in the morning, a quite interesting tree, that had been split perhaps by lightning, and continued to grow. The crack was quite old already.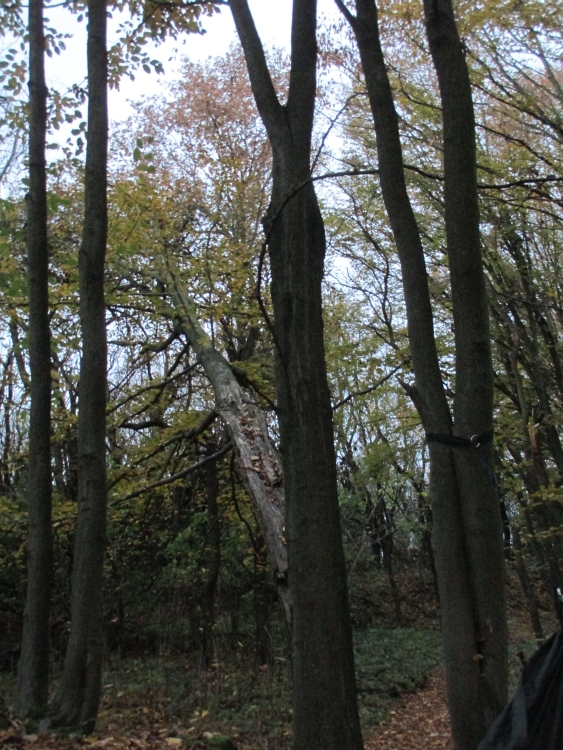 Most of the people slept on the ground.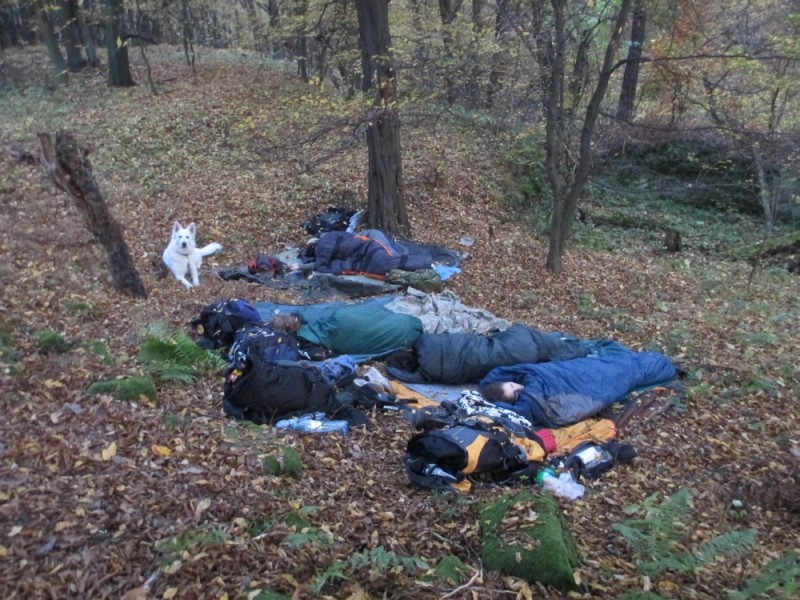 And some of us in hammocks.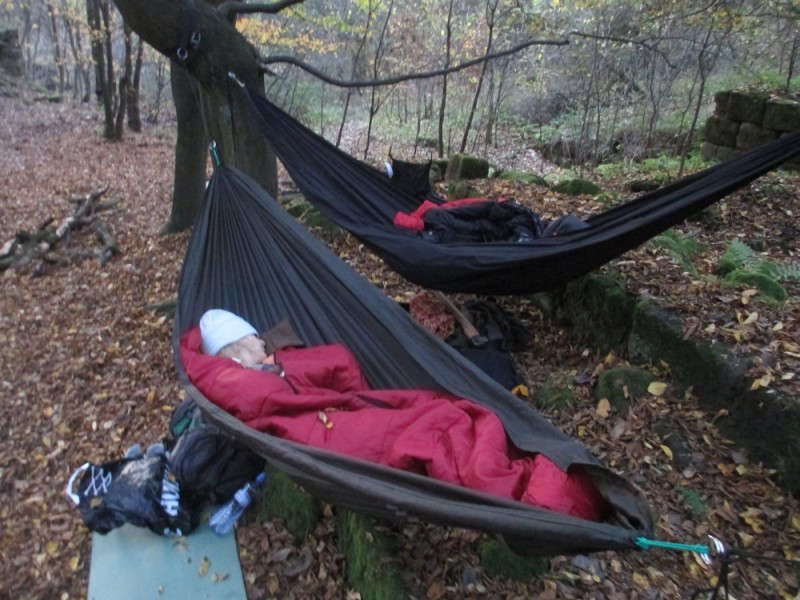 As usual I woke up very early, and went for some sightseeing.
Here is a layout found on internet of how the settlement looked like.
It was an active farm till during the communism the owners where taken away due to "owning" a farm. (around 1955)
The land was nationalized, and very soon after the farm was plundered. Anything useful was taken.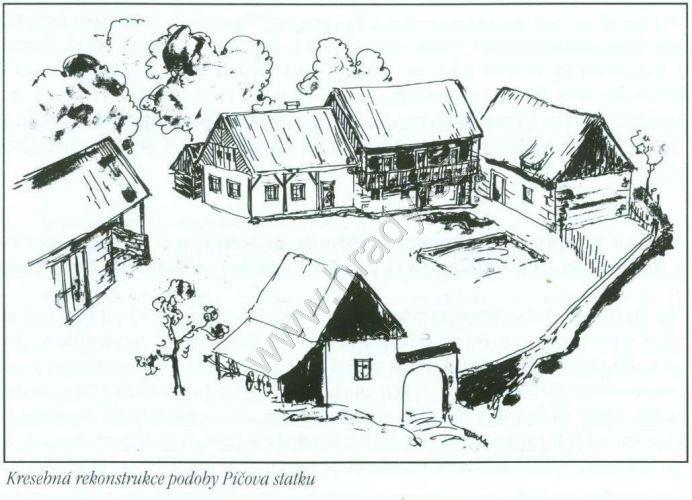 A small cellar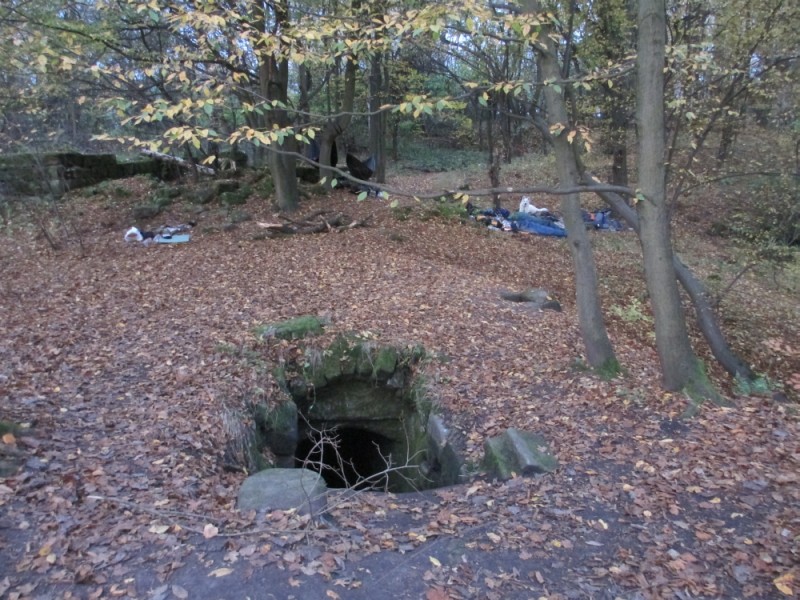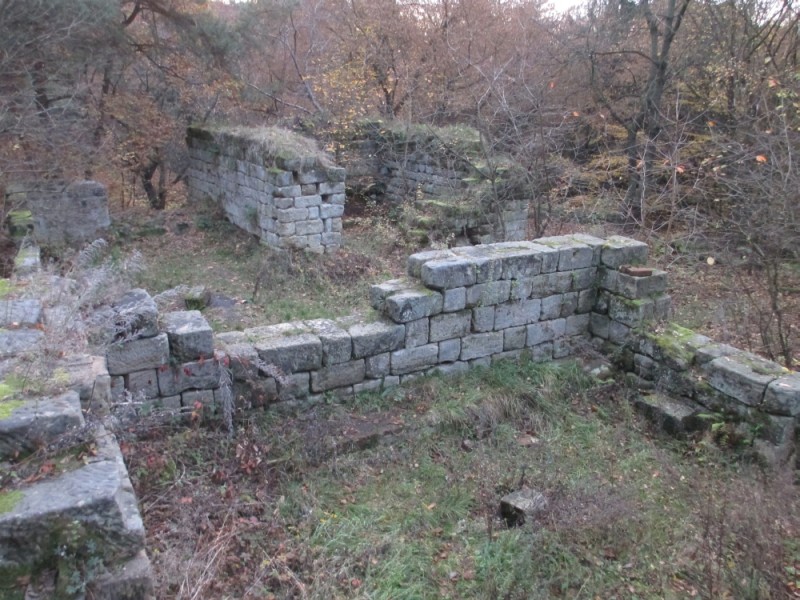 Stables with feeding places in the back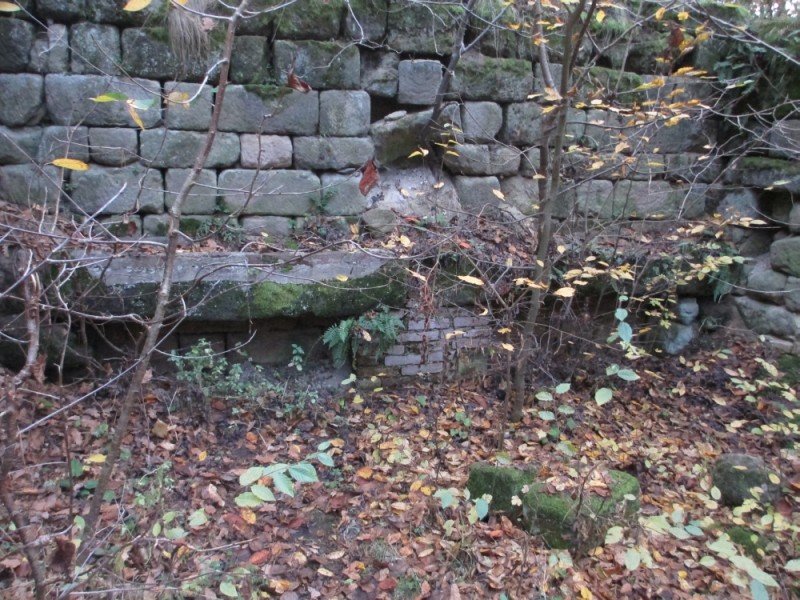 View from the ruins
Quite interesting, how this tree grows from the wall…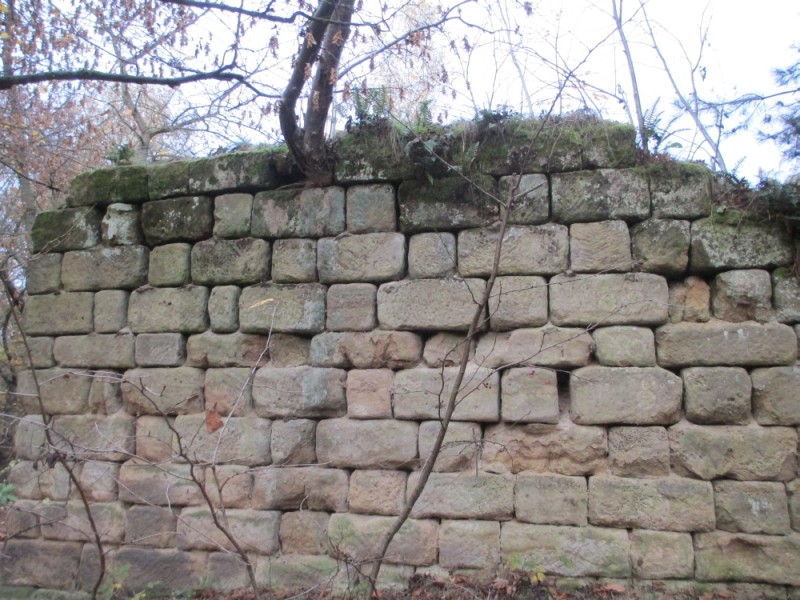 Entrance gate from inside
Standing inside the house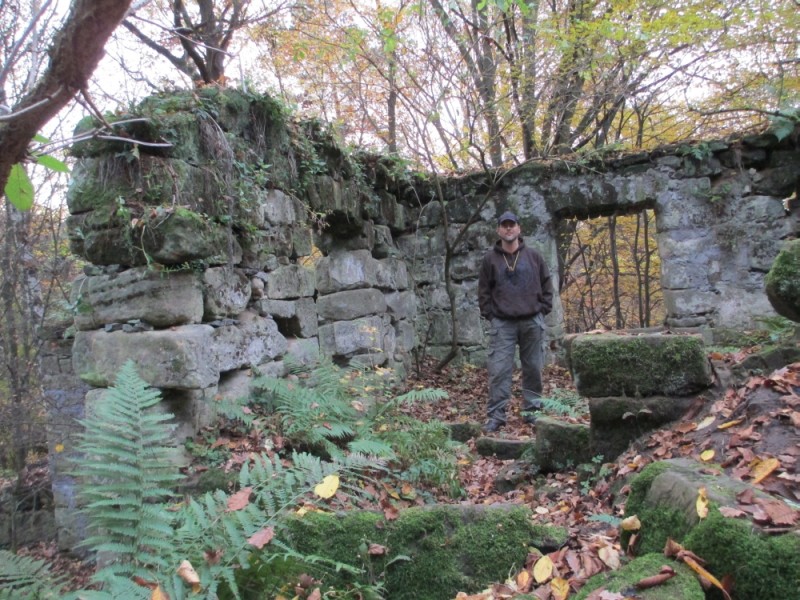 On a nearby mini cliff this tree grows, hanging from a rock, very nice and impressive to see.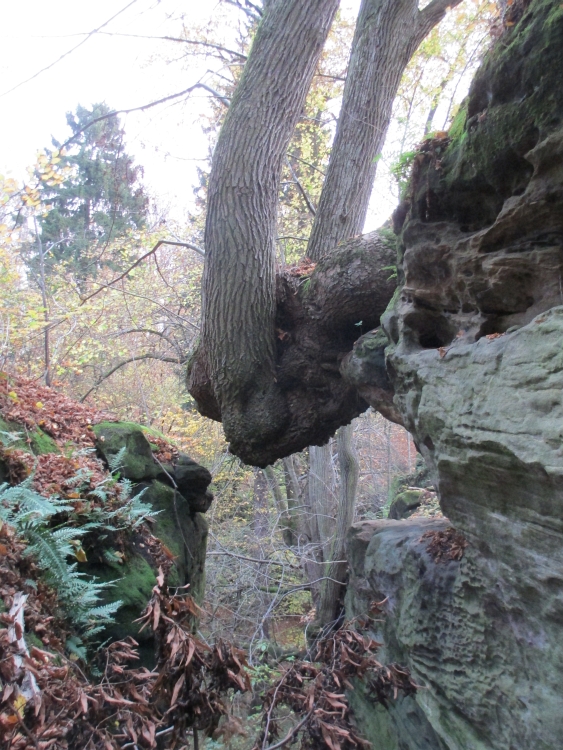 and from the other side
Sunrise in the tree tops on the near by field that once where farmed by a long generation of farmers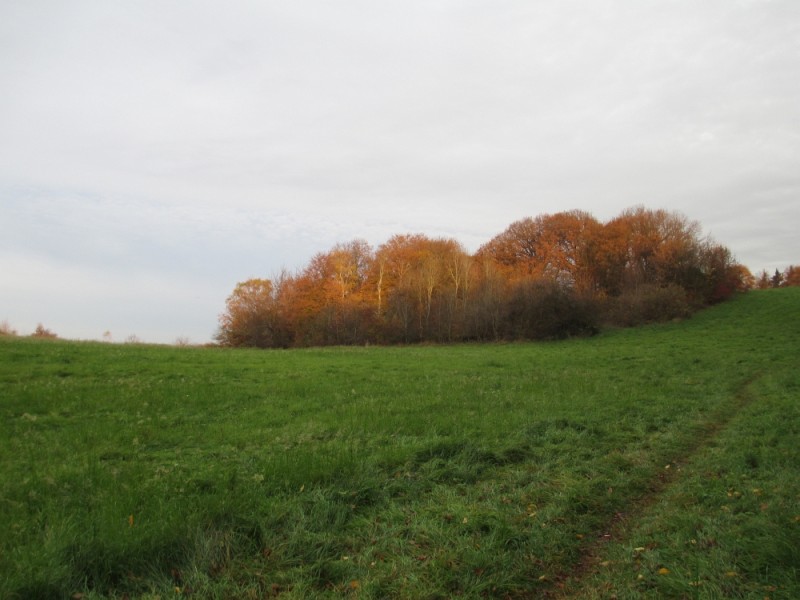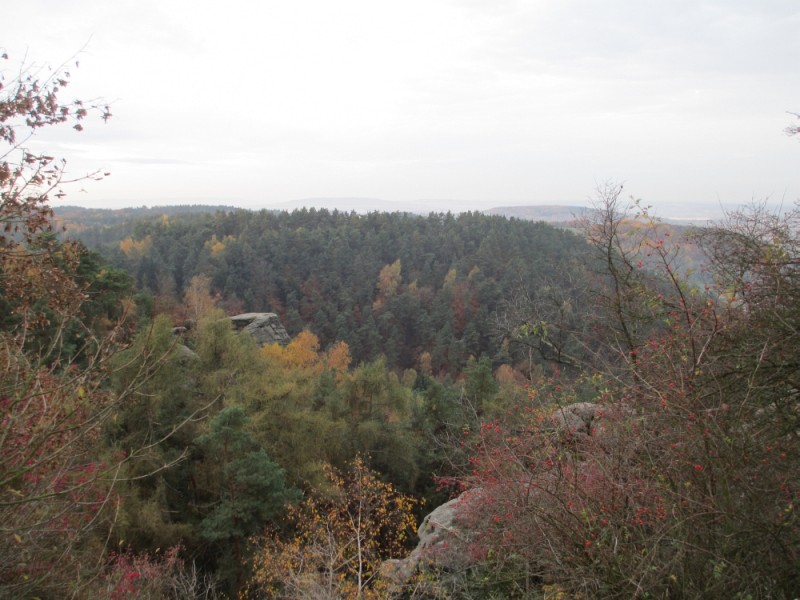 Under the farm was another cellar carved out, and it had still the old door.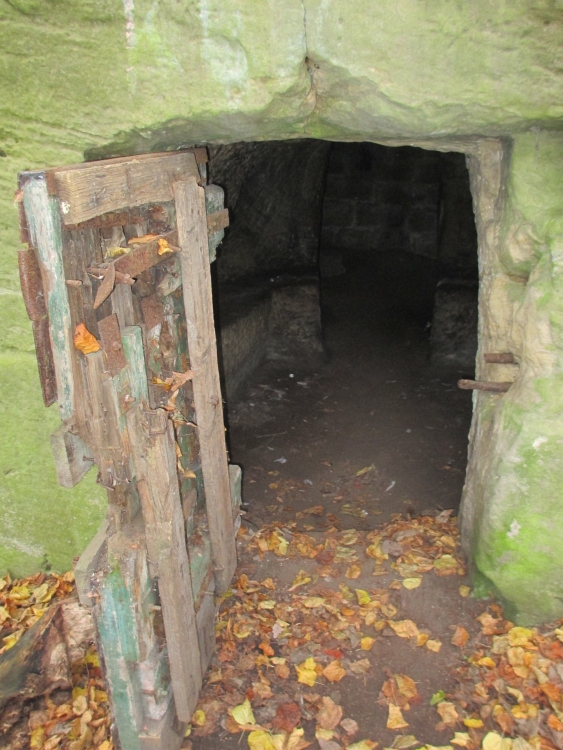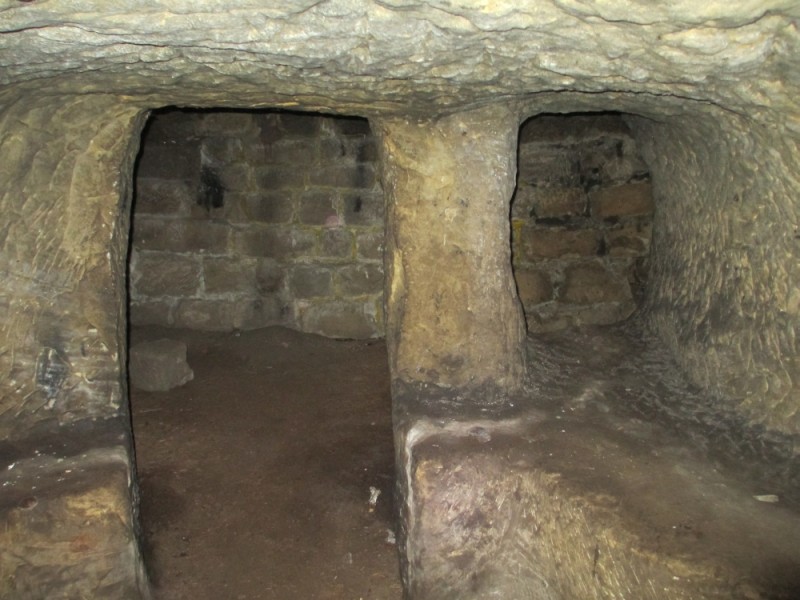 And there was Mr Batman being pissed off that I came into his place.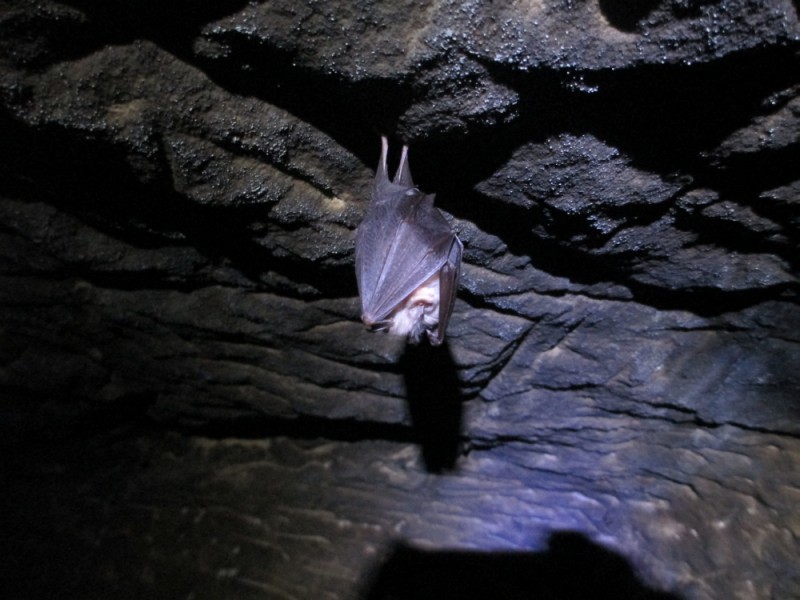 And his best friend robin I assume..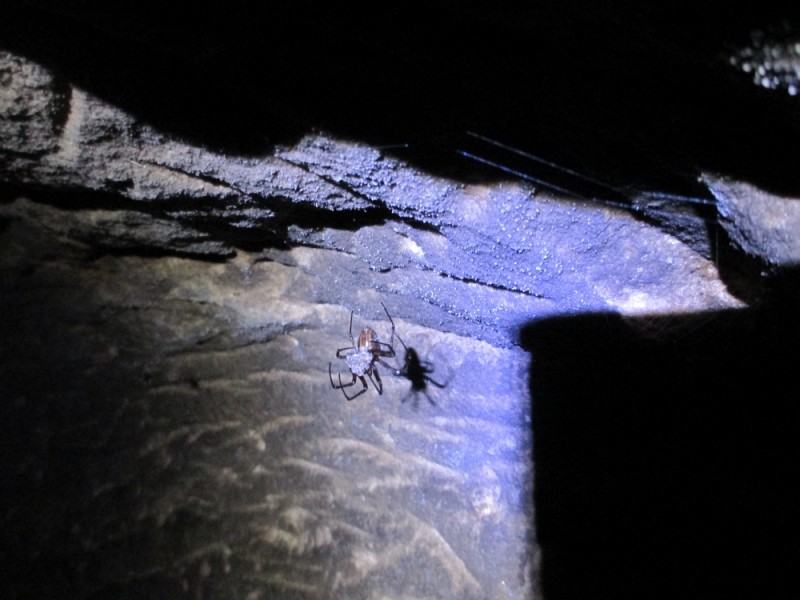 Time to get back to the others since they had already awoken, and started with breakfast.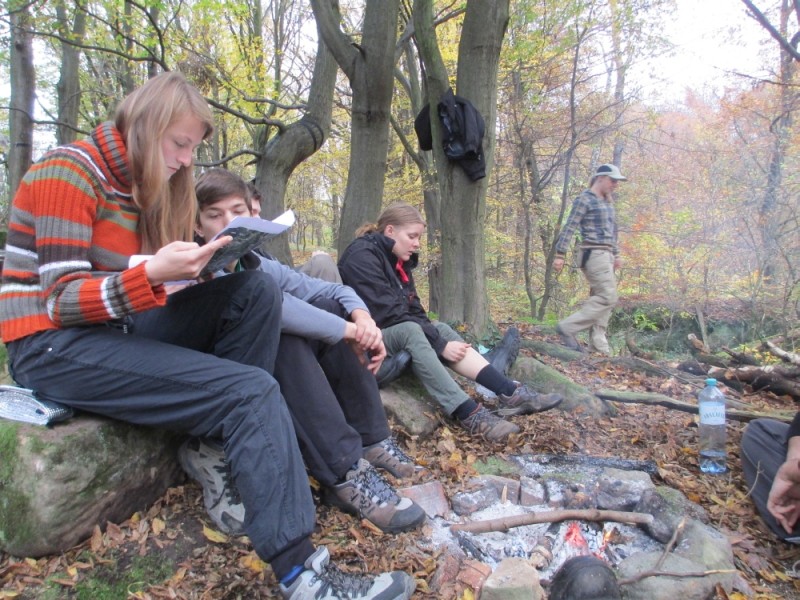 On internet I found pictures of this place from long time ago, and I though it would be nice to make the same pictures again.
Original: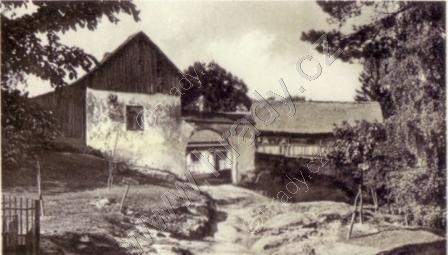 And nowadays: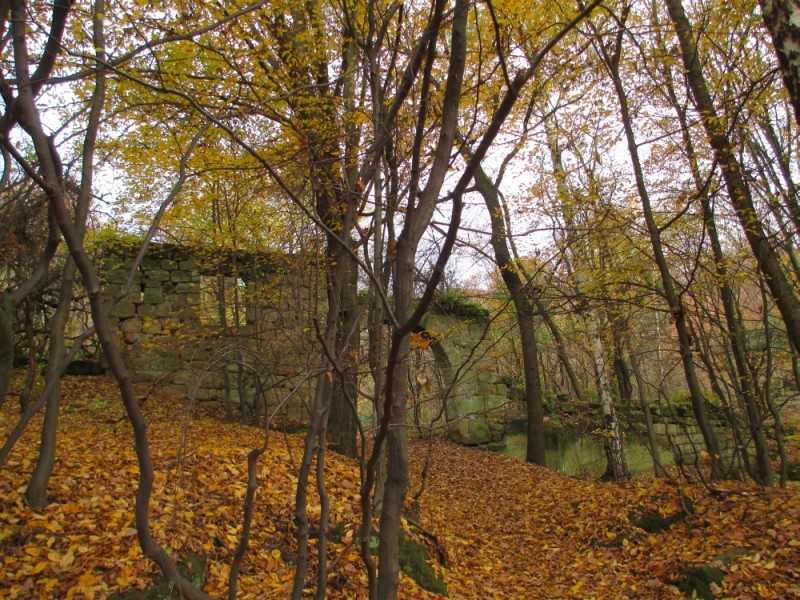 Original: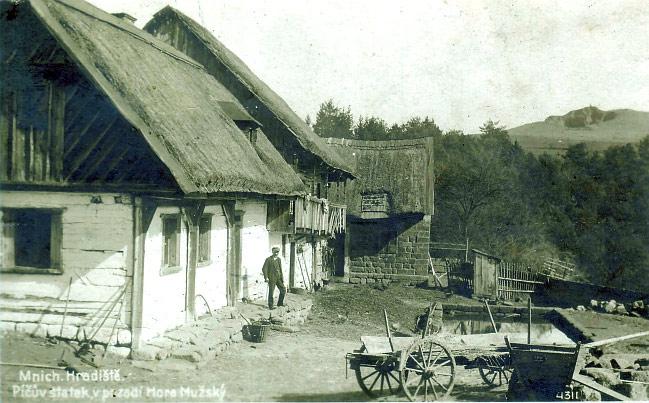 And nowadays: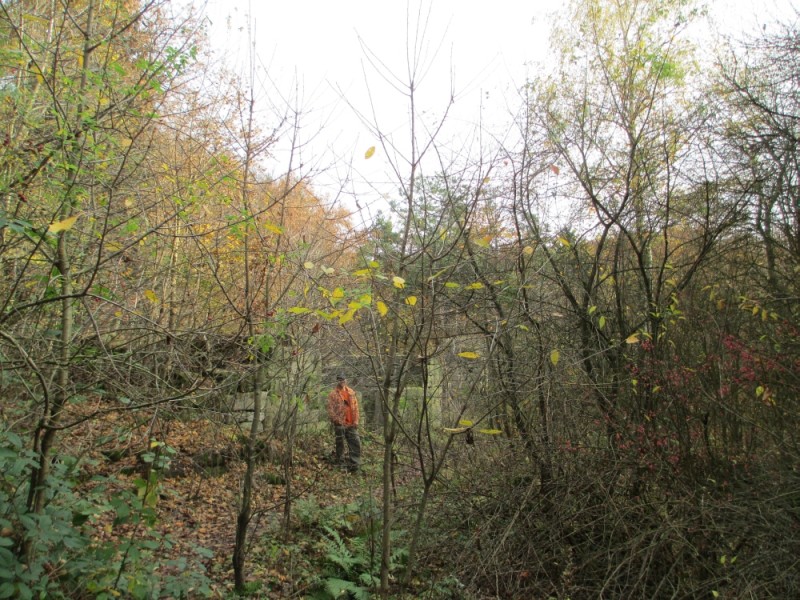 Time to move on, nearby was another carved out stronghold / settlement that dates back to 2000 BC according to the available info. Otherwise not much info on it. We did some quick sightseeing, and moved on.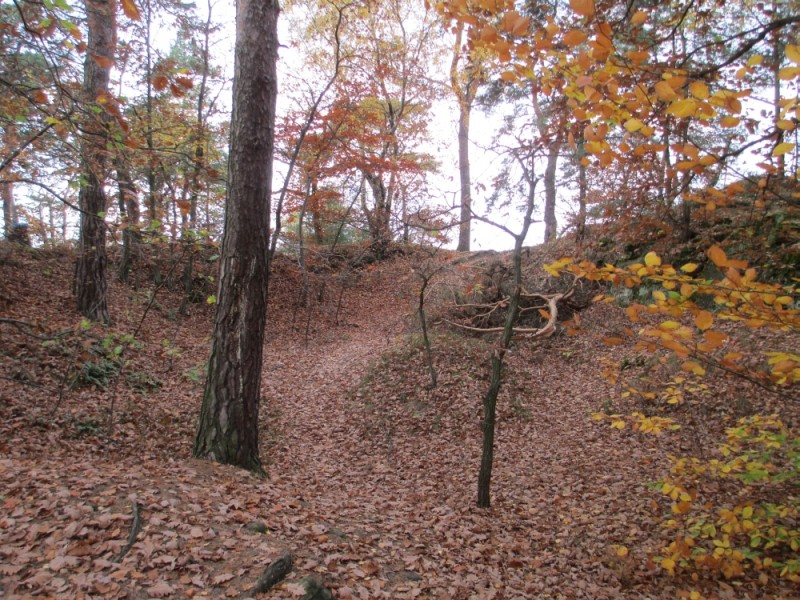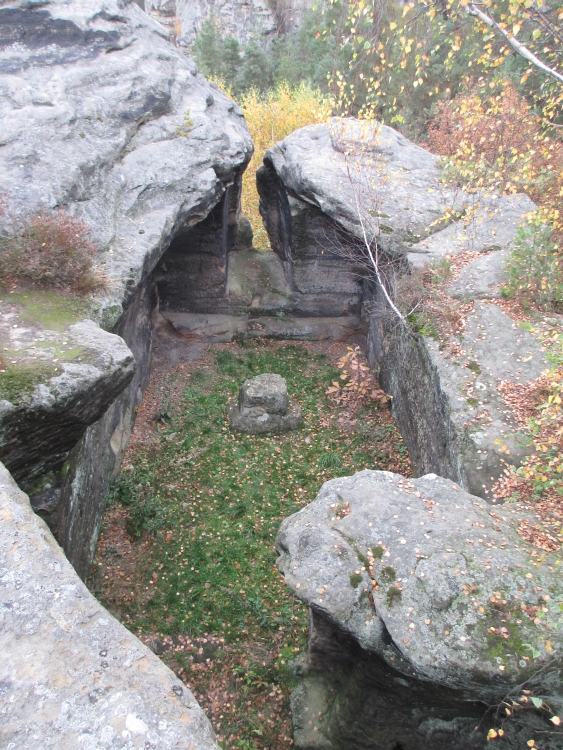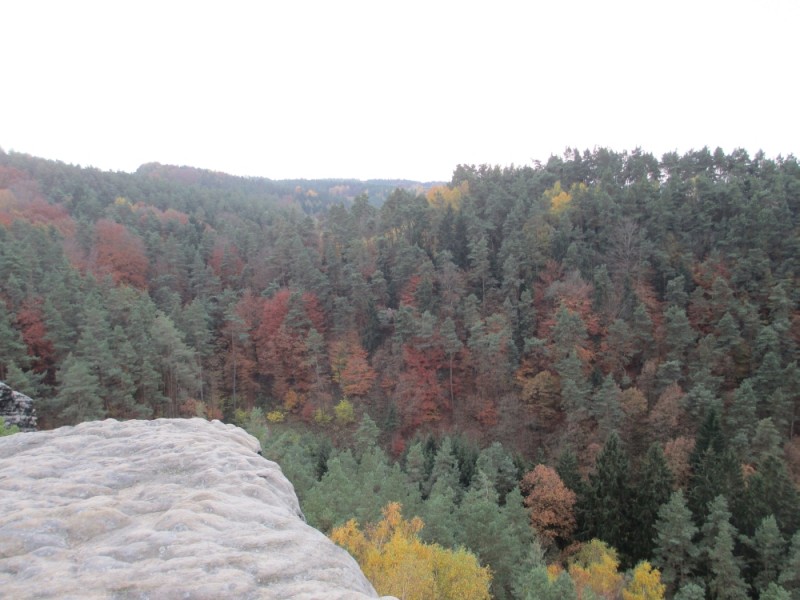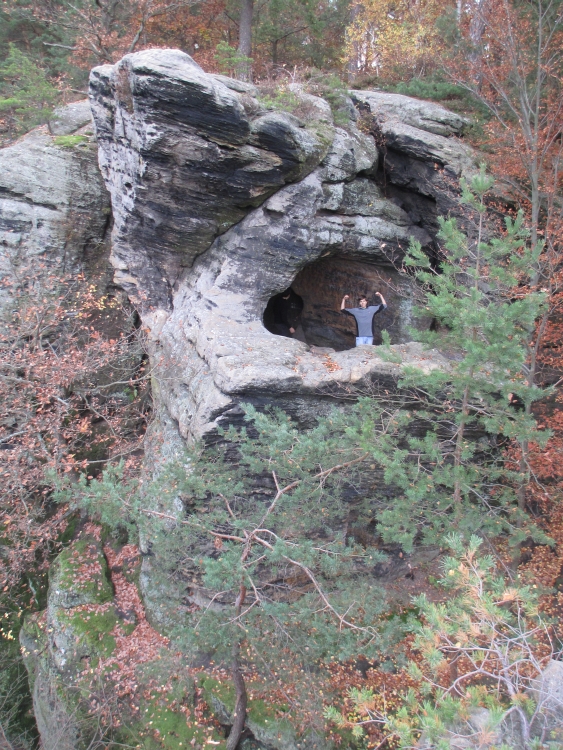 On our way again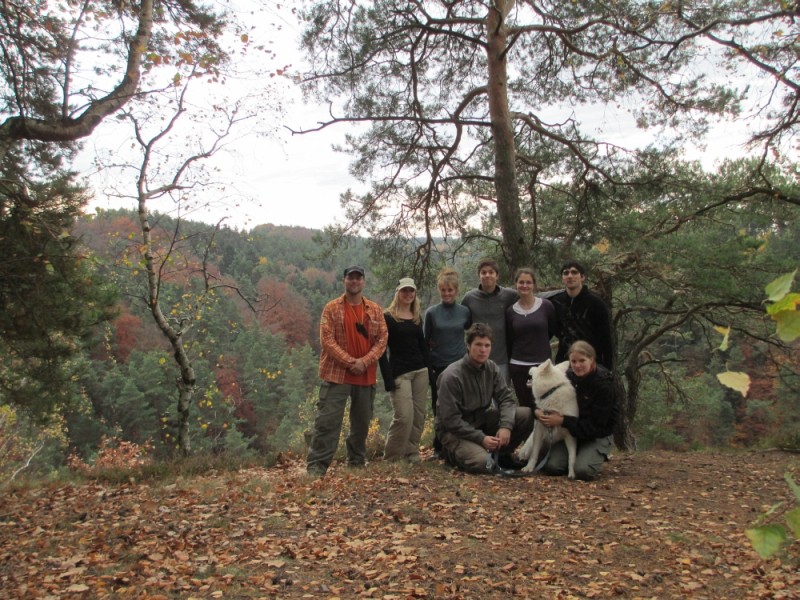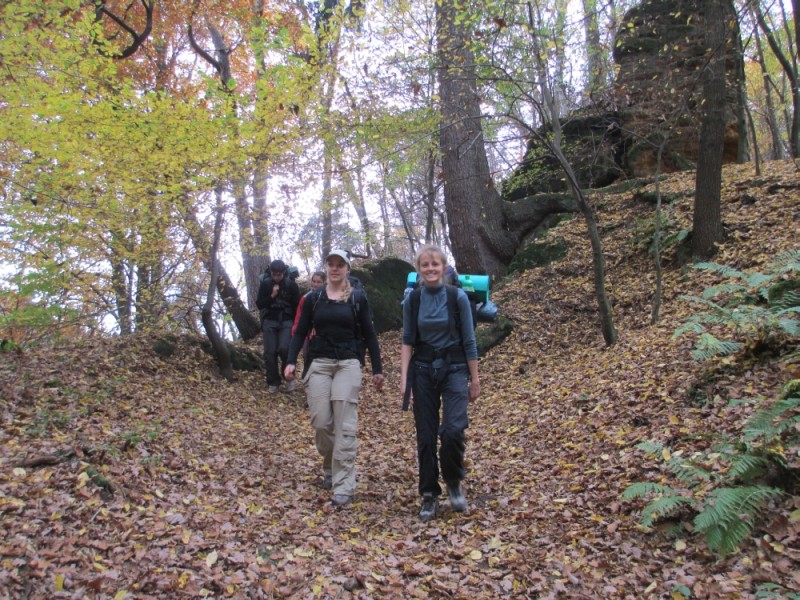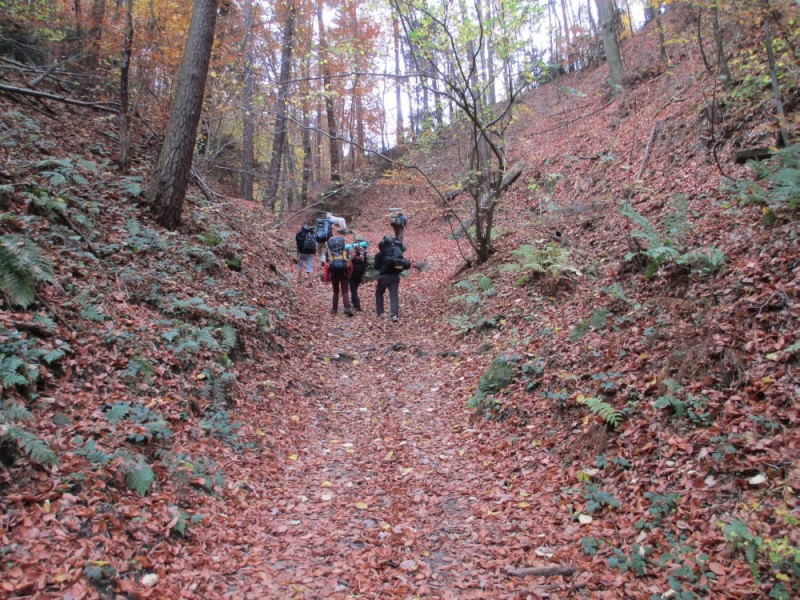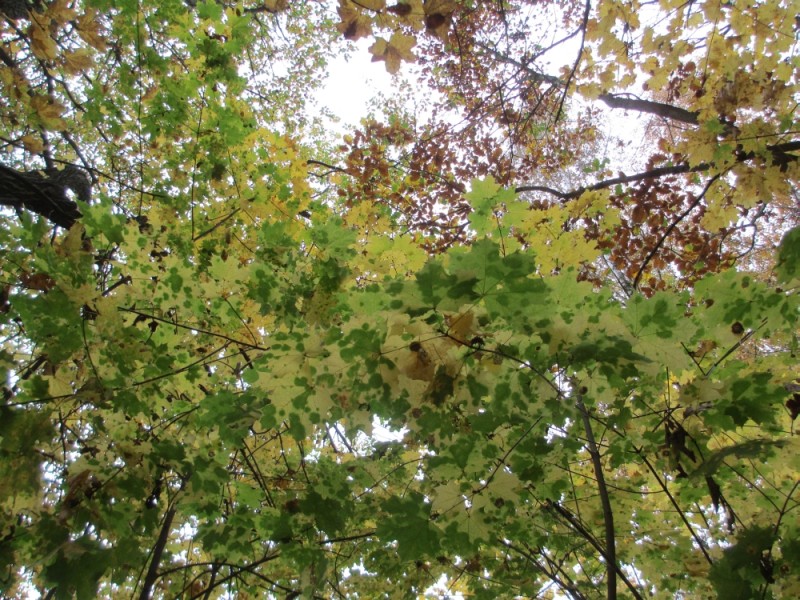 Next was a ruin of a castle where they have guided tours. But just before it we passed a pub, and we stopped there for a quick refreshment.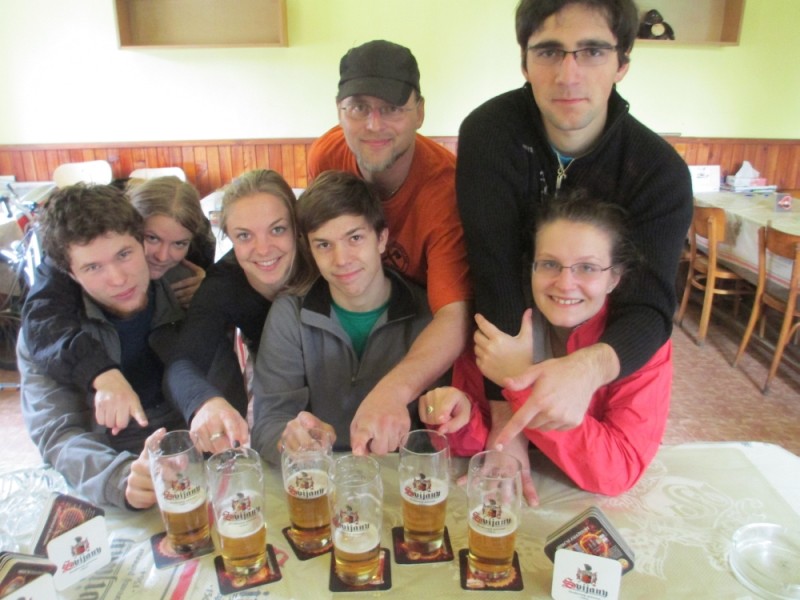 And off to the castle.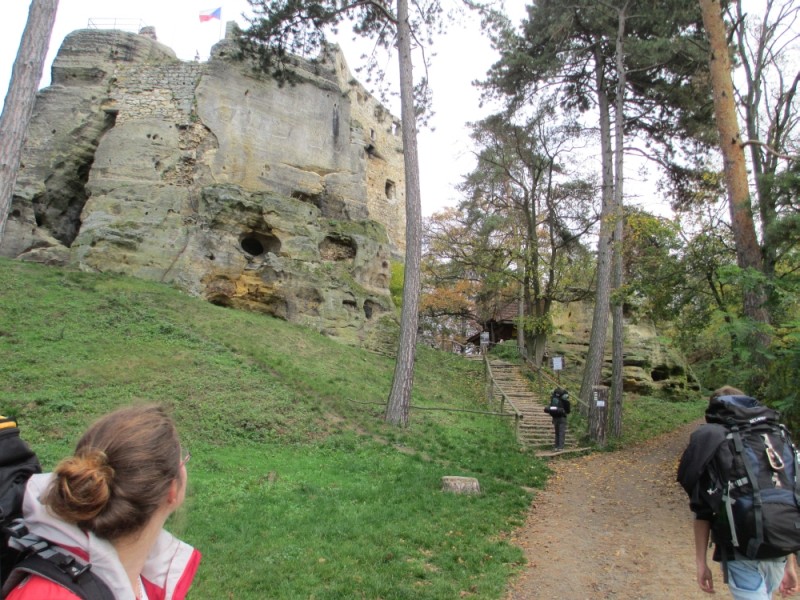 I have been there already, so I didn't join the guided tour and waited outside with all the backpacks, and had some snack. Salami and bread.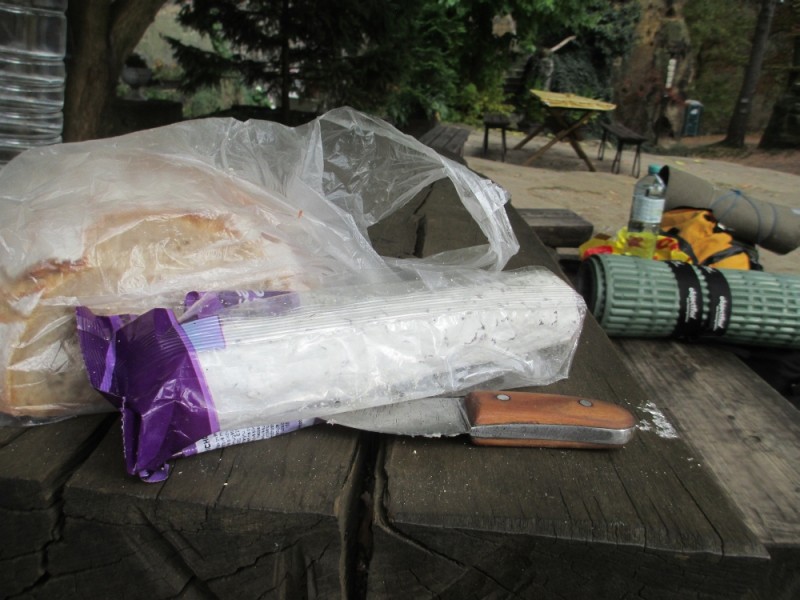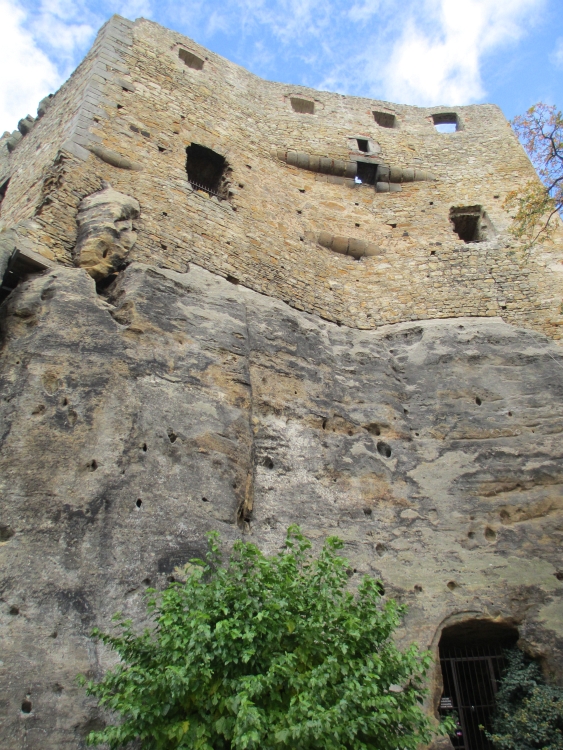 After the castle we moved on, we walked about 5 km, and came to a place which was according to the info available some ancient sacrifice place. We had here a small break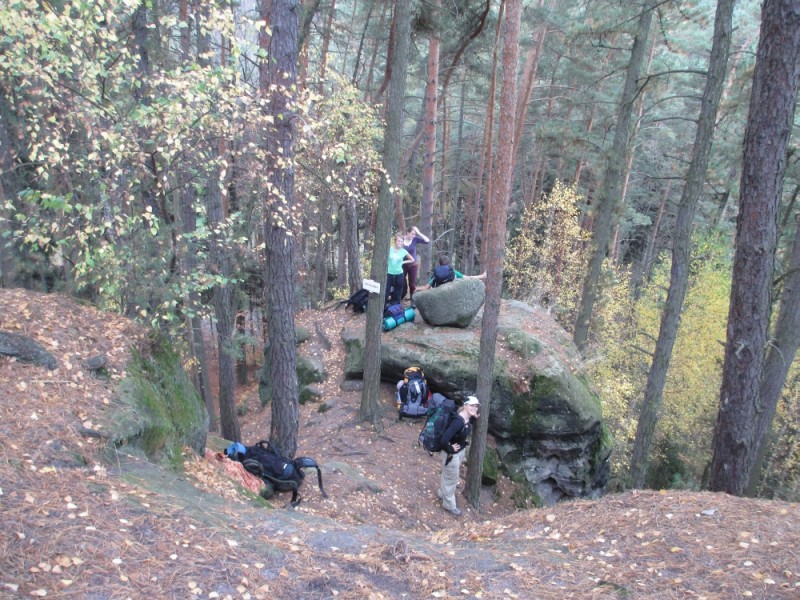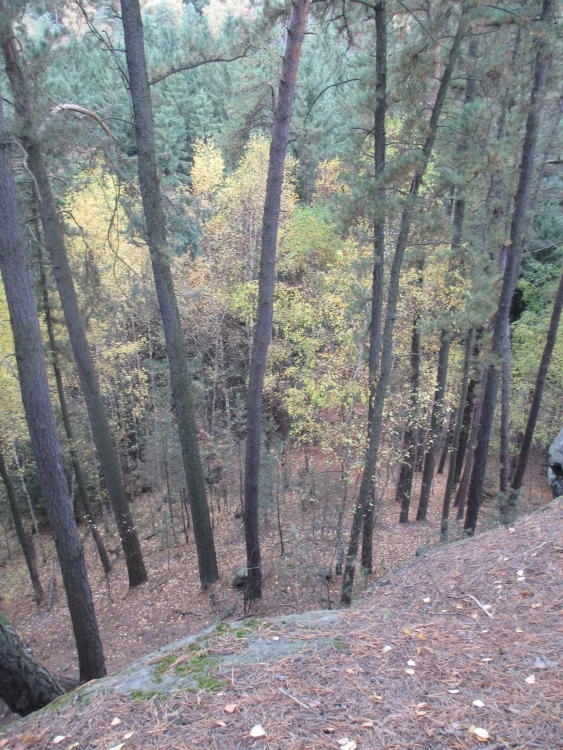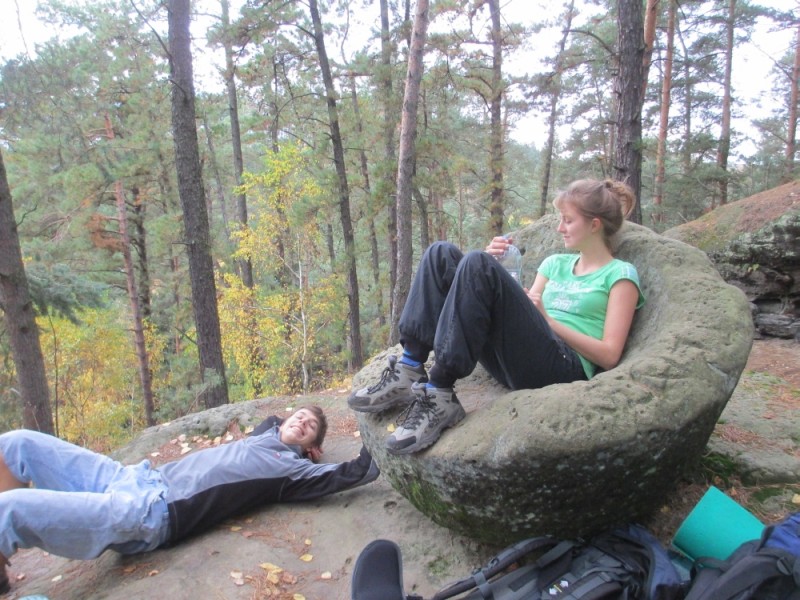 Not so far from there was a fresh water spring, where we refilled our water bottles.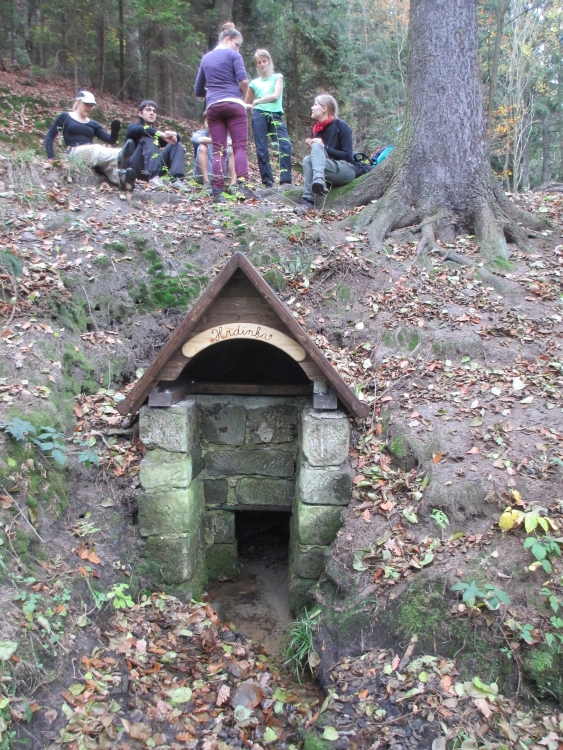 It was already around 14.00 hours at this time, and we had to move on to reach our next sleeping place before it would be dark again.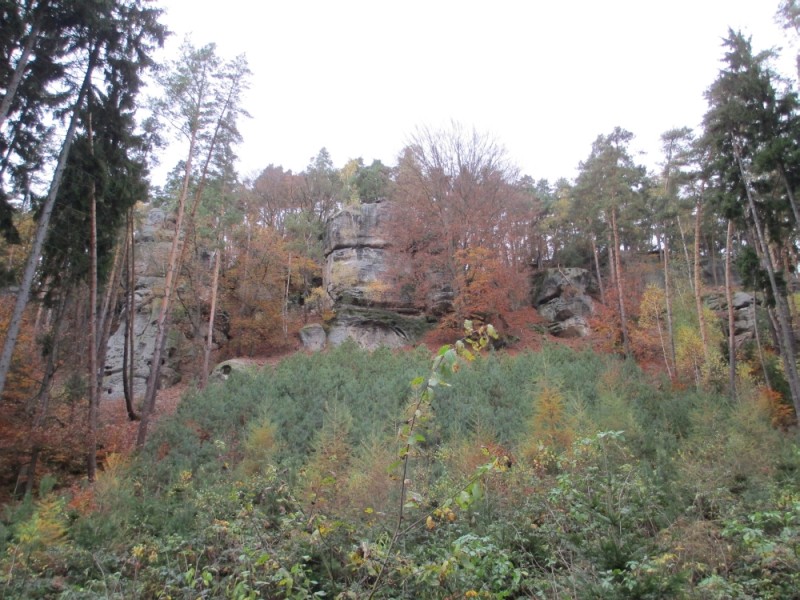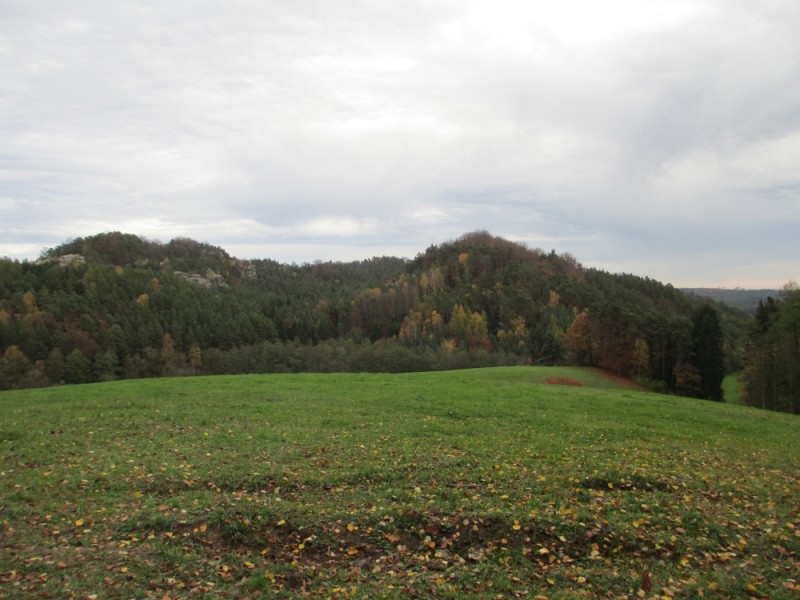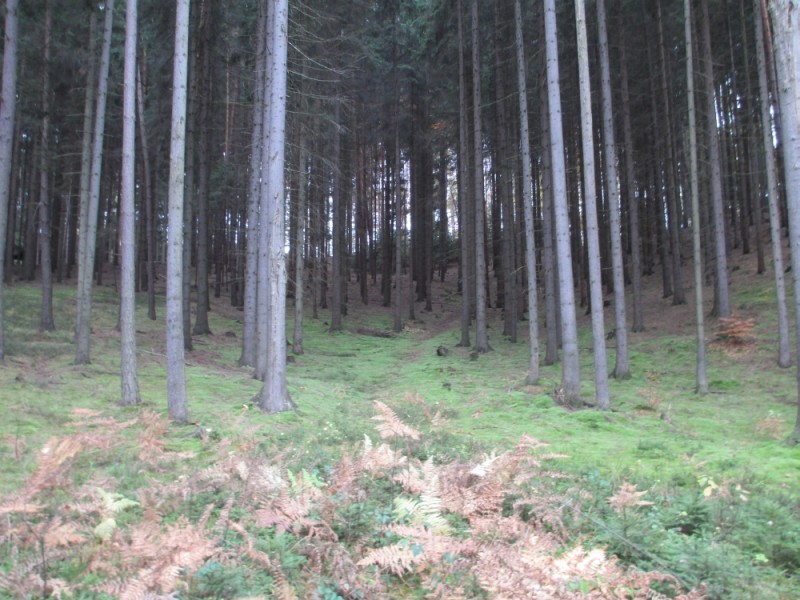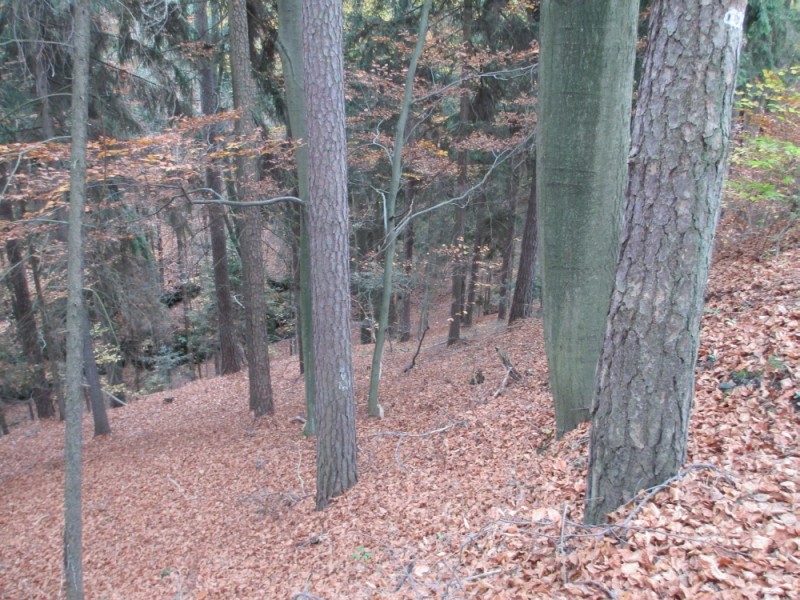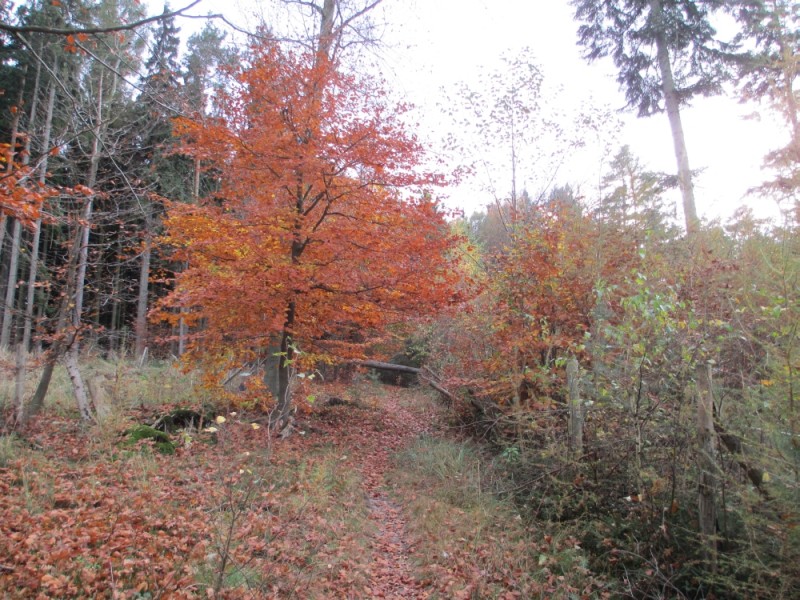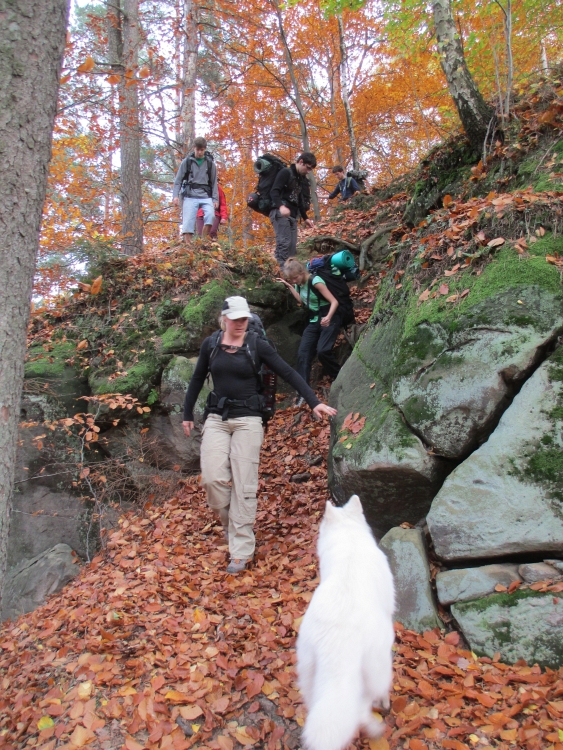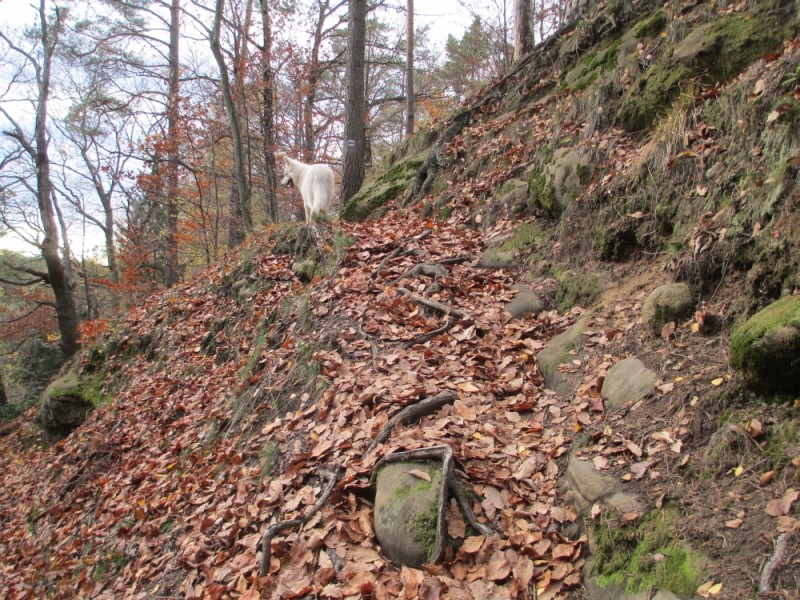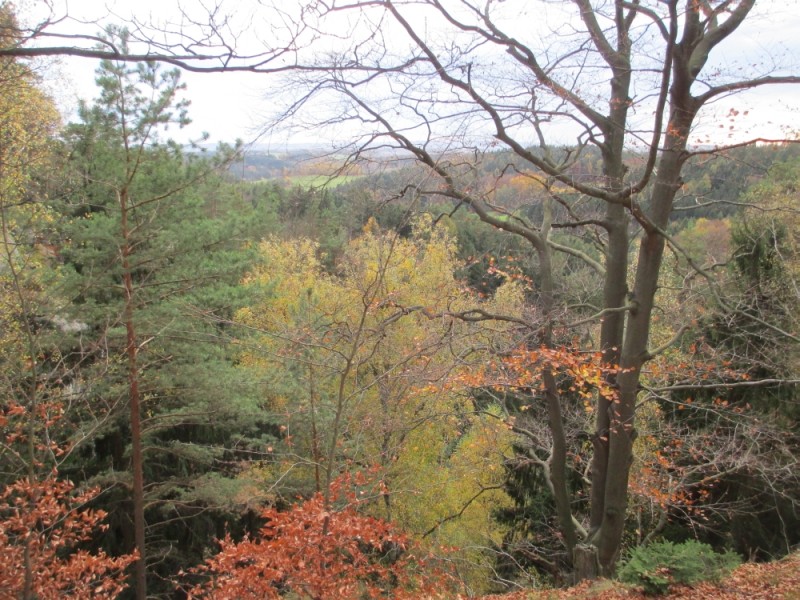 And here we are, and ancient place for praying according to the info.
We walked around a bit and checked the place for a suitable fire.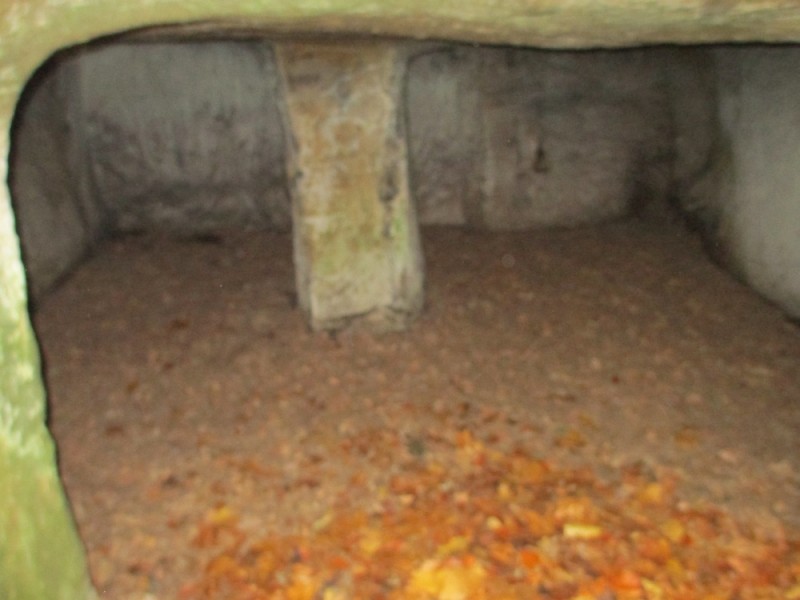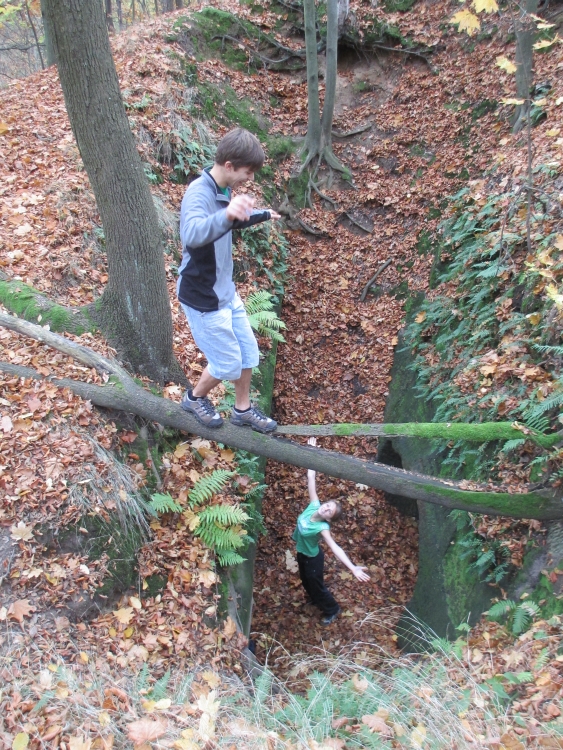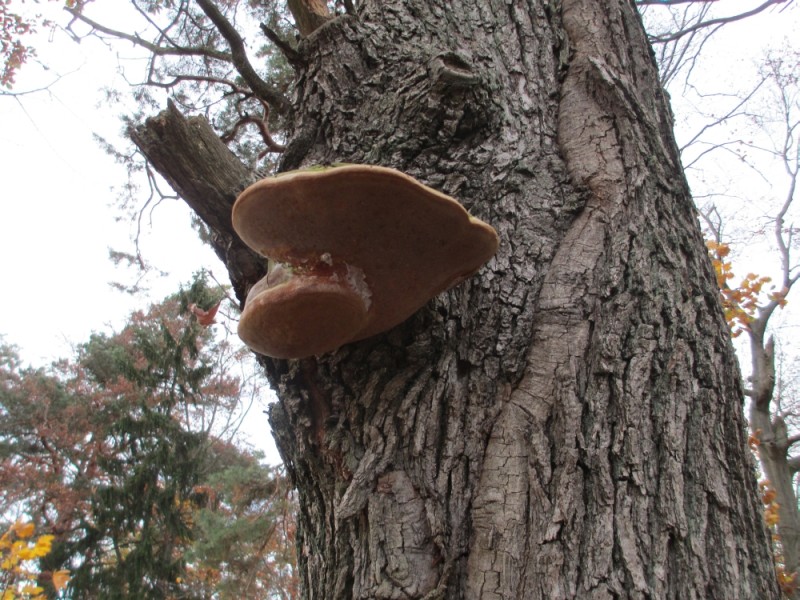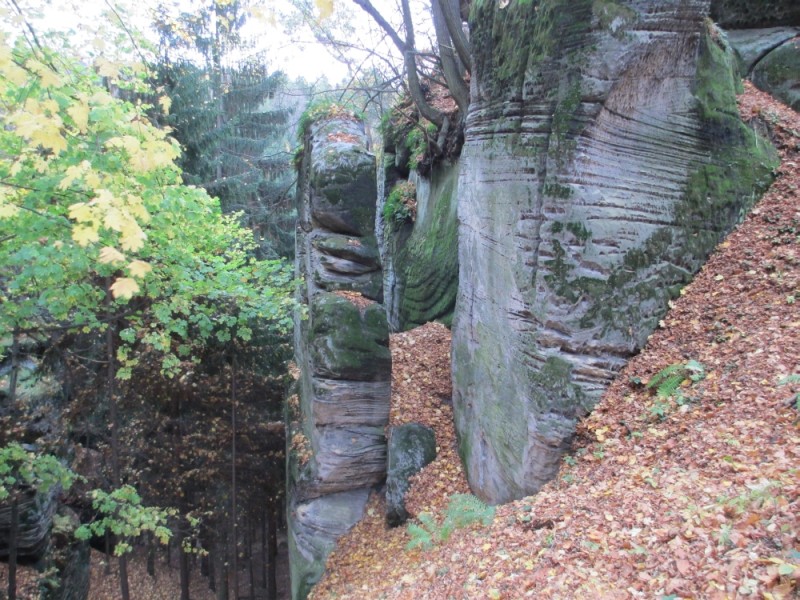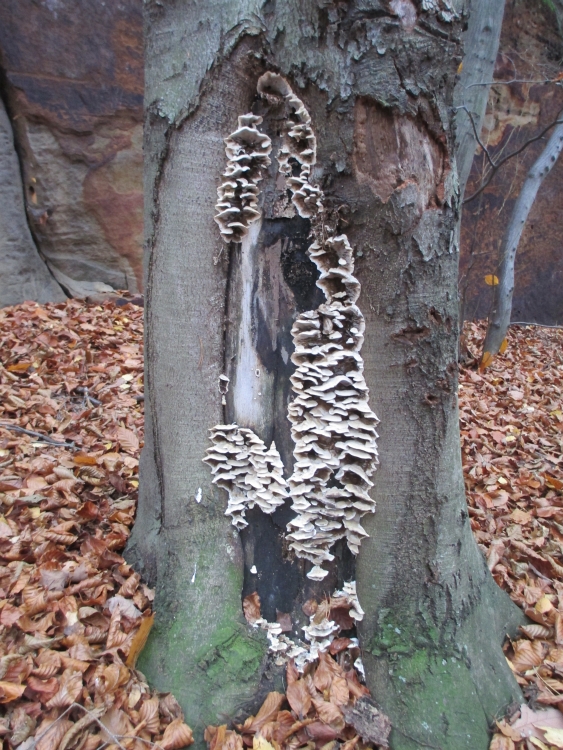 Sun was setting so a quick 'gruppen foto'.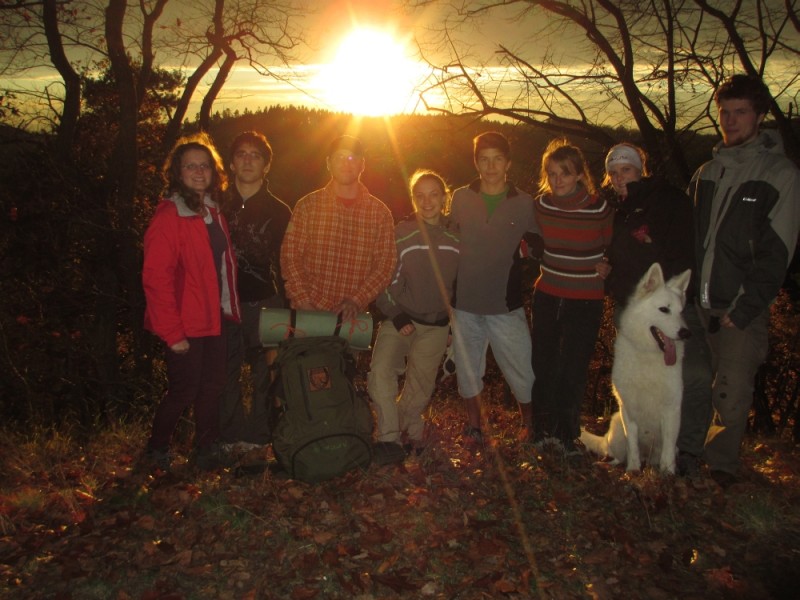 Linda never made a fire with a ferro rod, so it was her turn to try it.
She used a handmade knife that she got from me as a present, a ferro rod, and some birch bark tinder.
After a few strikes and different positions of the knife, there was success 🙂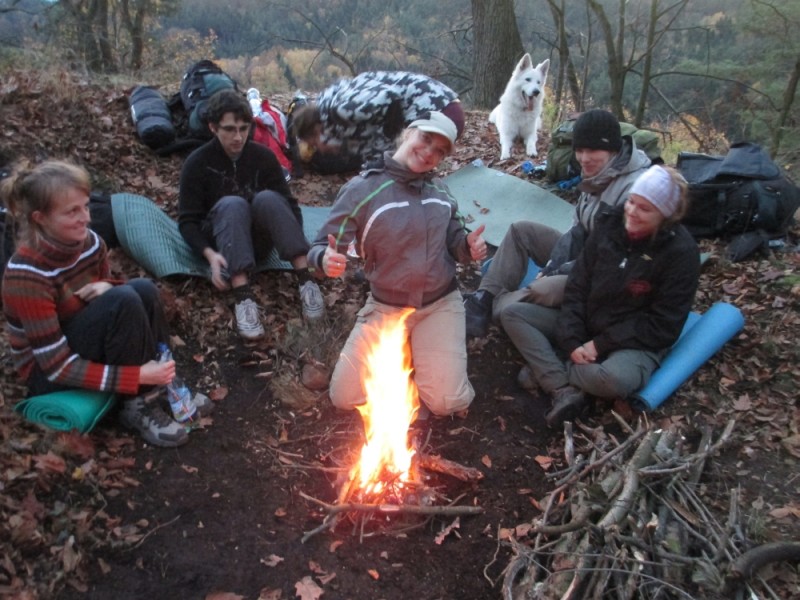 Dinner was a big variety of food. From steak, to pork, to chicken, to sausages, to popcorn, to salami, bread, cheese, bacon.
All prepared on the fire.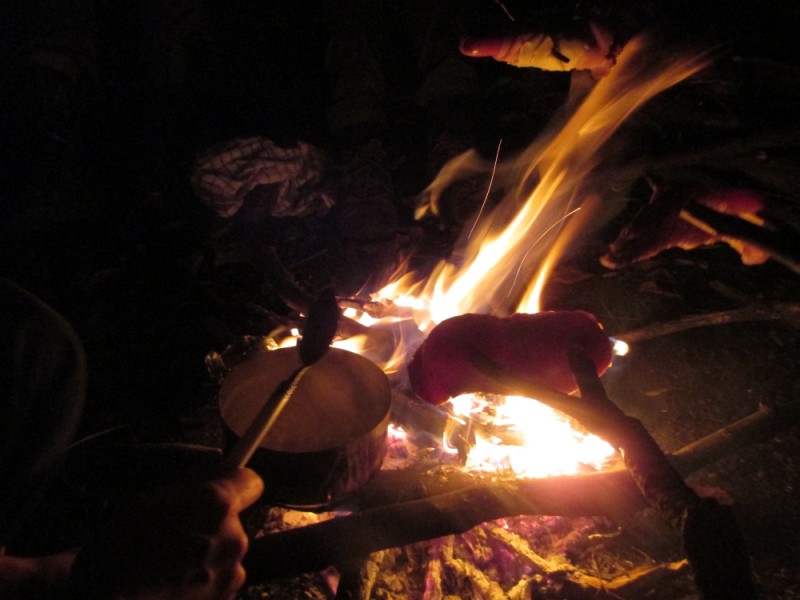 And then a good night sleep inside the praying place.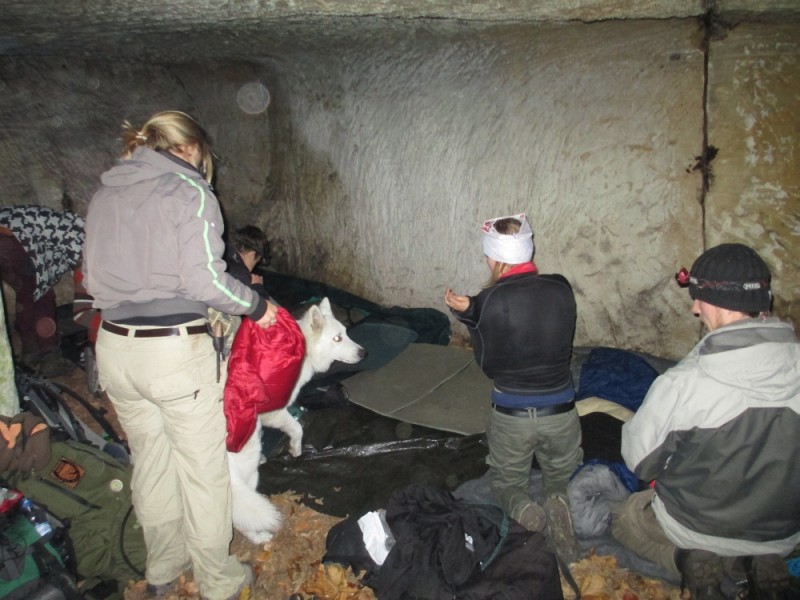 Next morning, everyone was still sleeping so I had some time to walk around.
This tree, seemed to have started as a 2 tree's, then joined, and splitted again.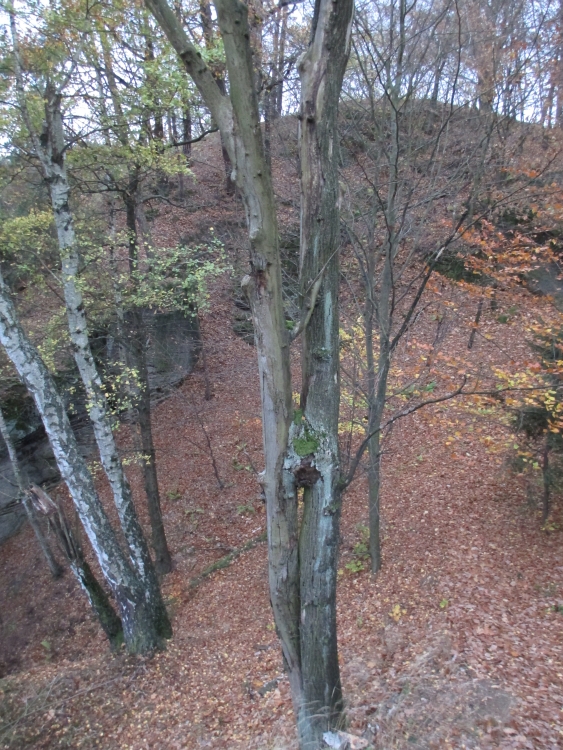 On the left you can see the entrance of the sleeping place, the white thing in the middle is the dog, that was running up and done the hill I was standing on to bring back the stick that I kept throwing down 🙂
He's got lot's of energy..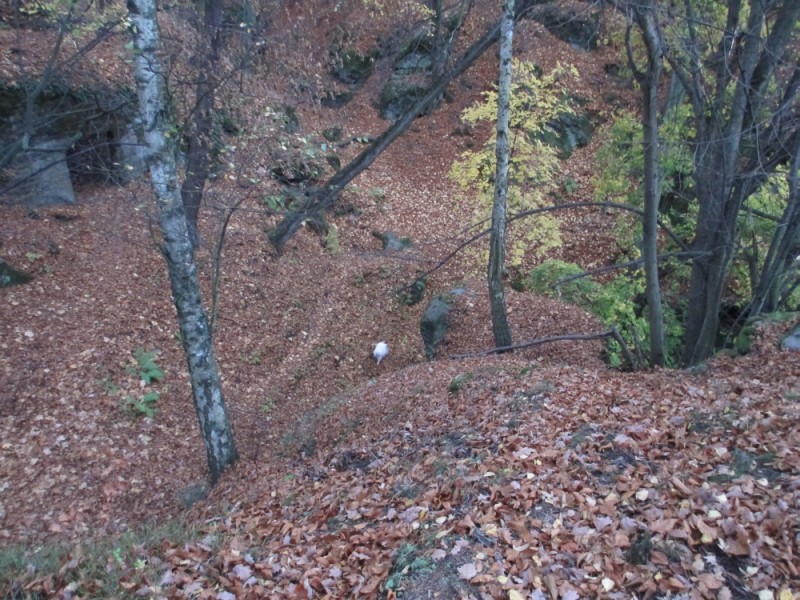 Time for Ondrej to make fire for breakfast, he also succeeded after several strikes.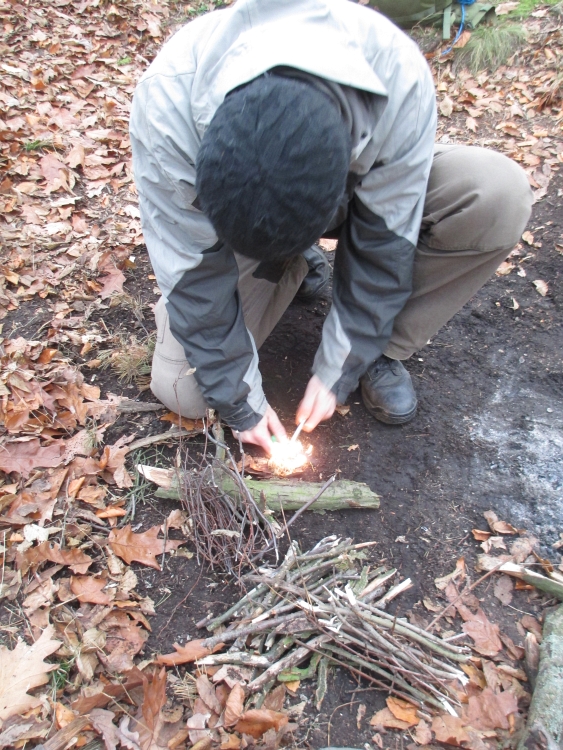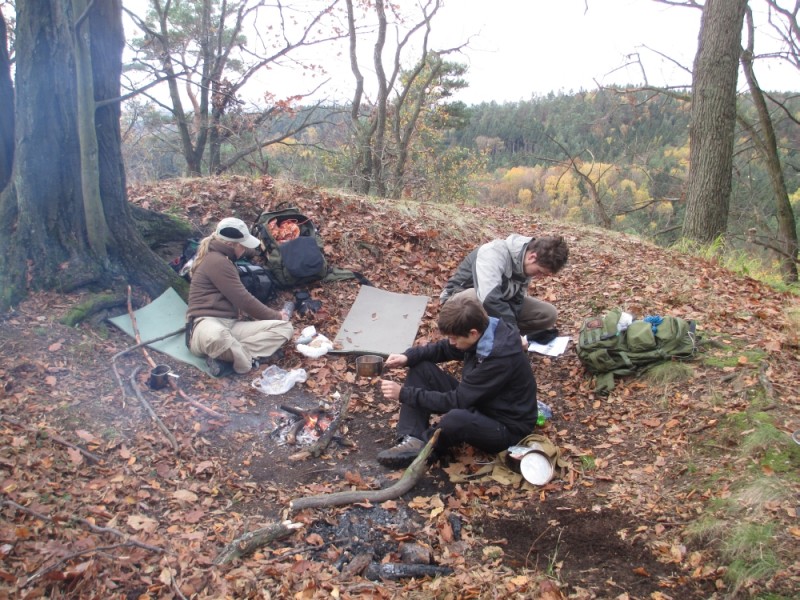 Ondrej and me tried some rappeling since the others where still sleeping or having a slow breakfast.
We made seats from ropes, and used 1 locking carabiner (climbing grade).
We started off easy, about 4 meters high and not so steep.
In case something would go wrong, we would land on a soft spot.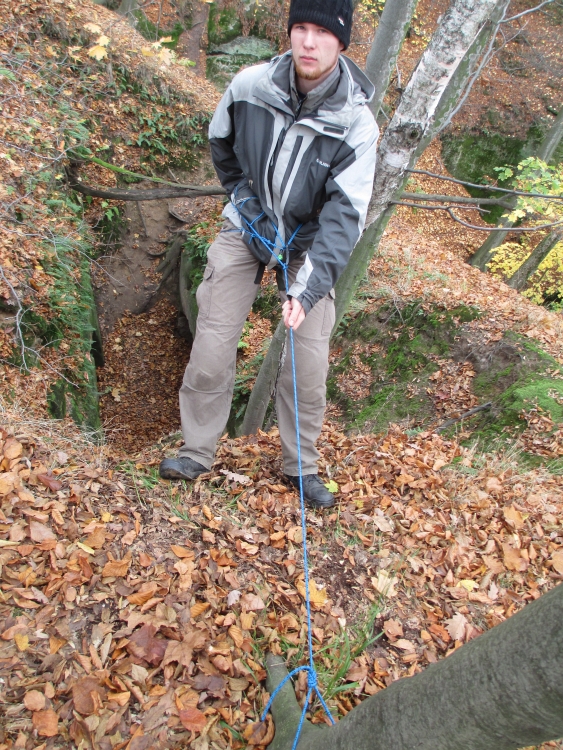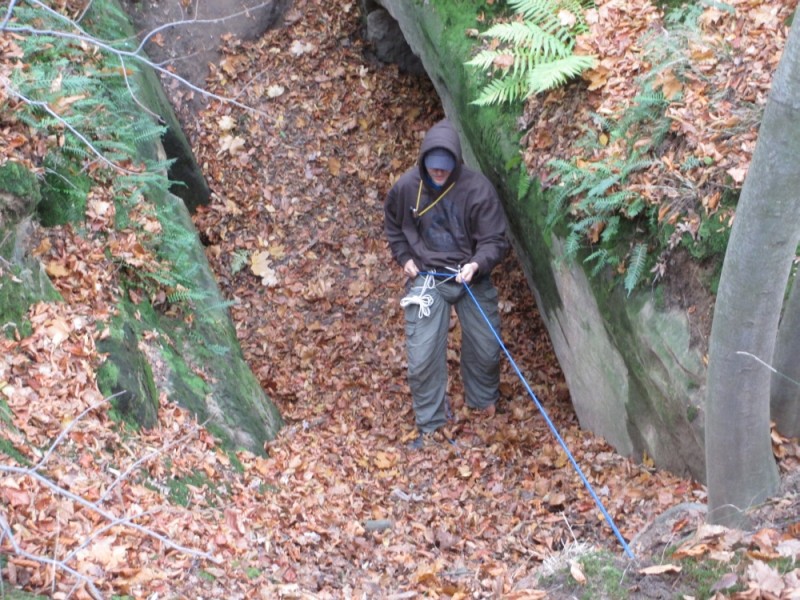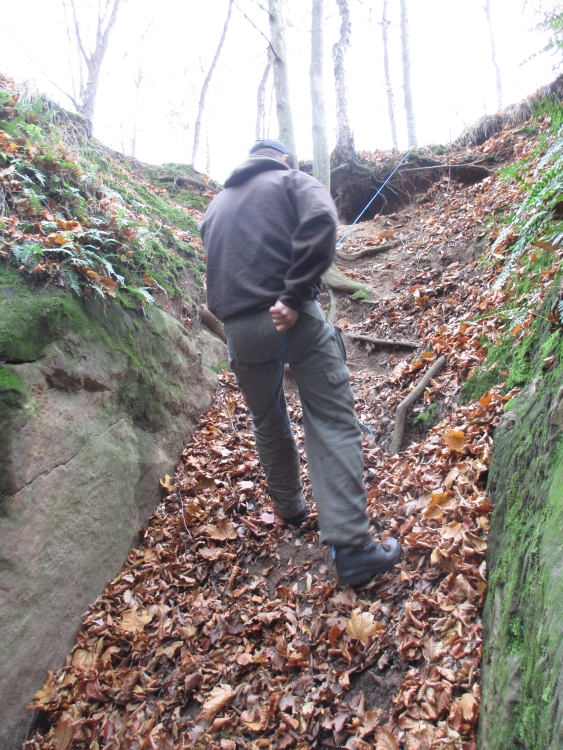 This went quite well, and we tried it at a steeper and higher place, around 6 meters.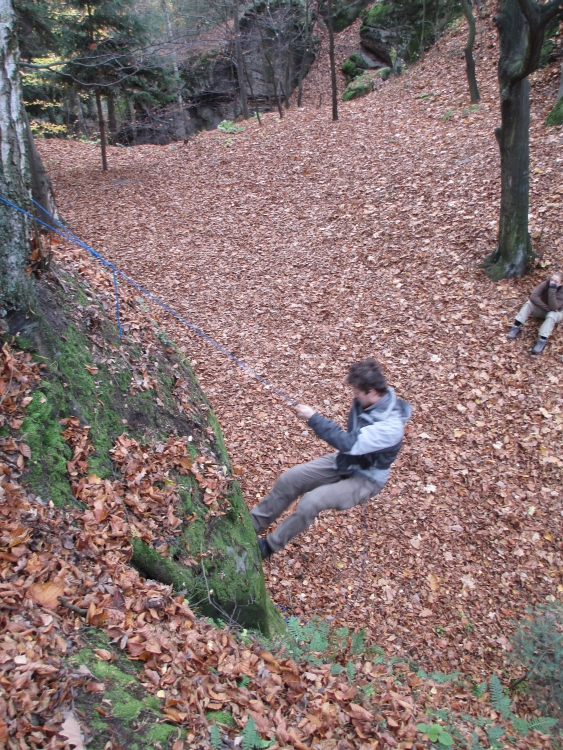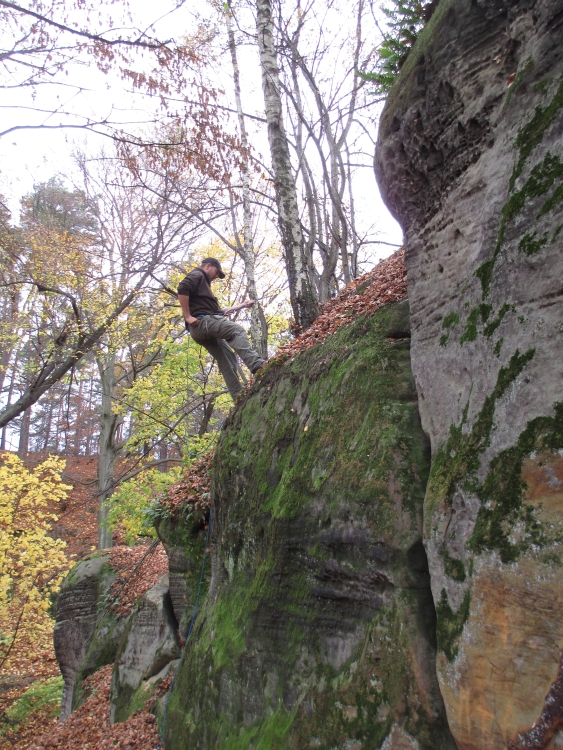 And time to move on, back to the car.
Ondrej, his girlfriend and dog went a different way as they needed to end up at another place.
Our route was lot's of ascending and descending with several very nice views.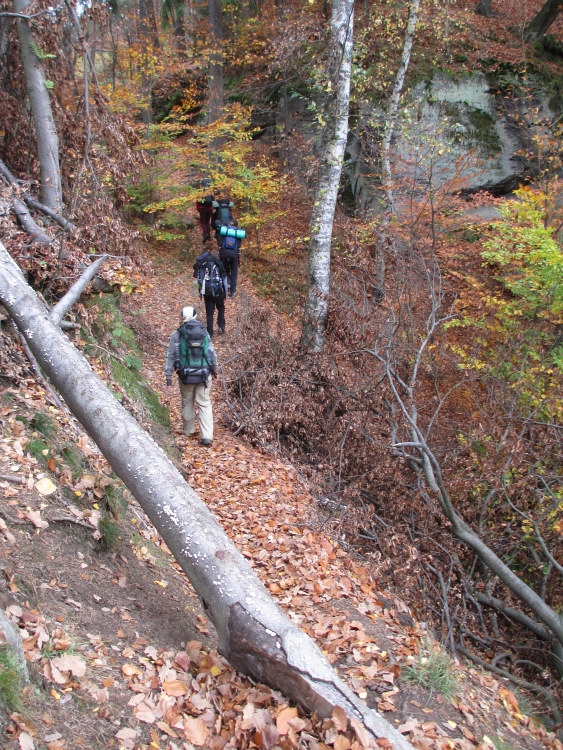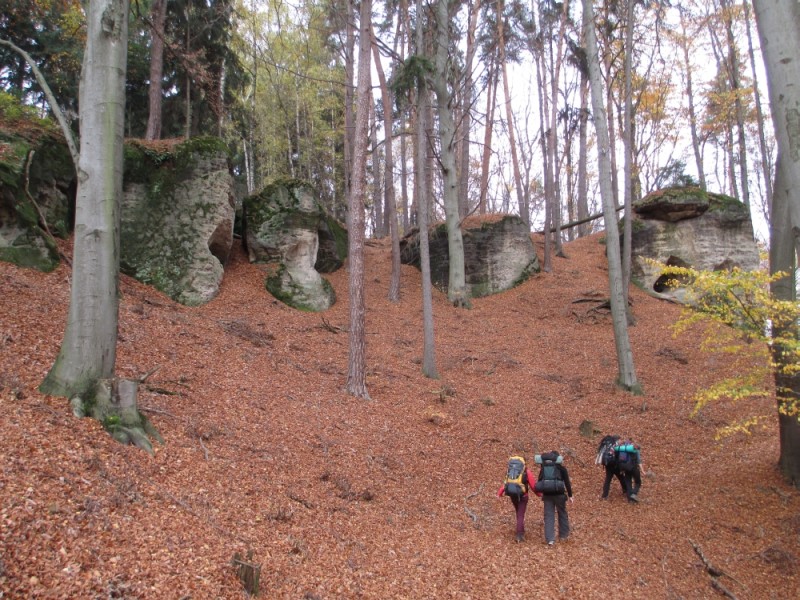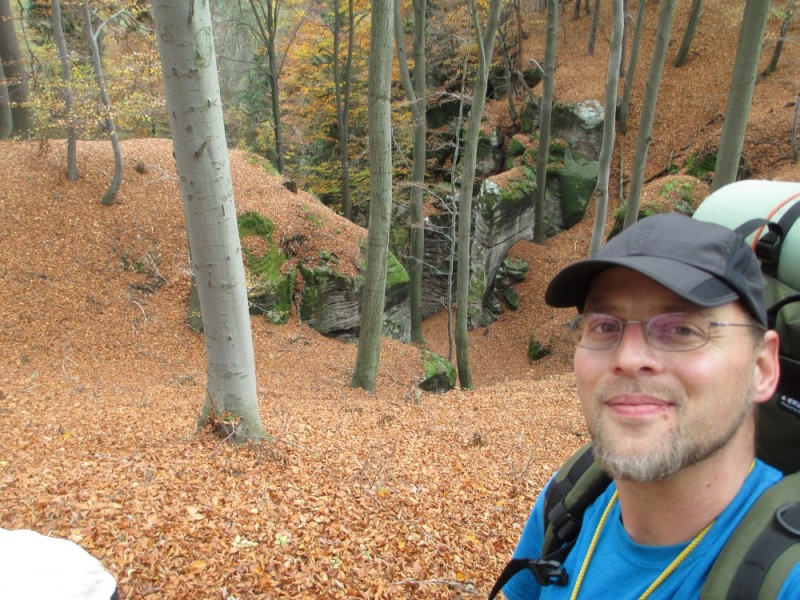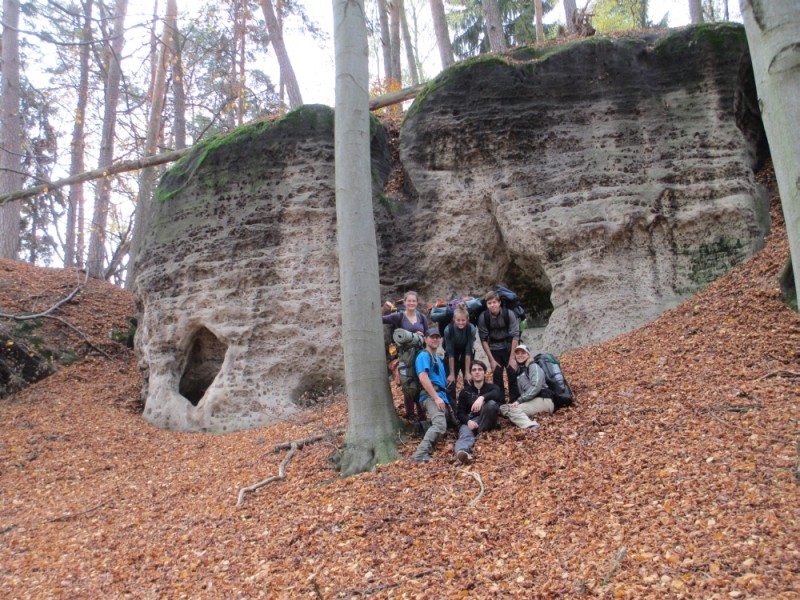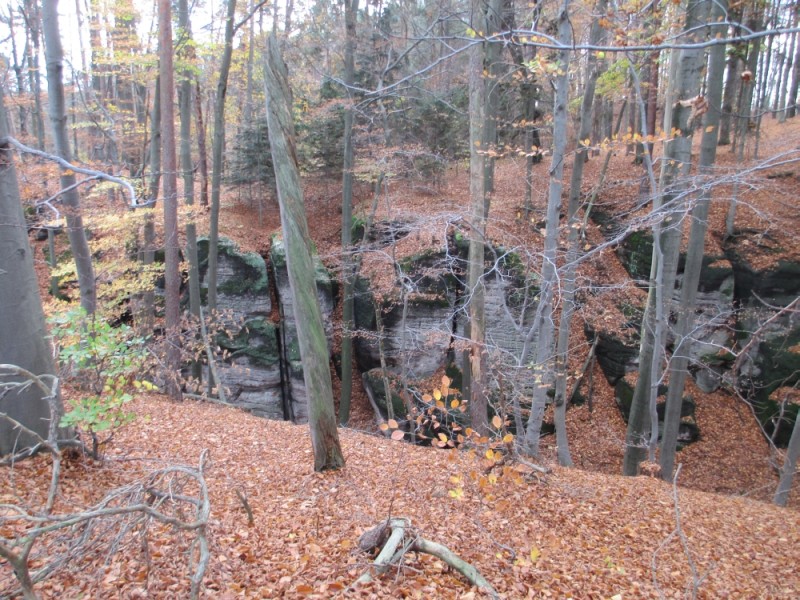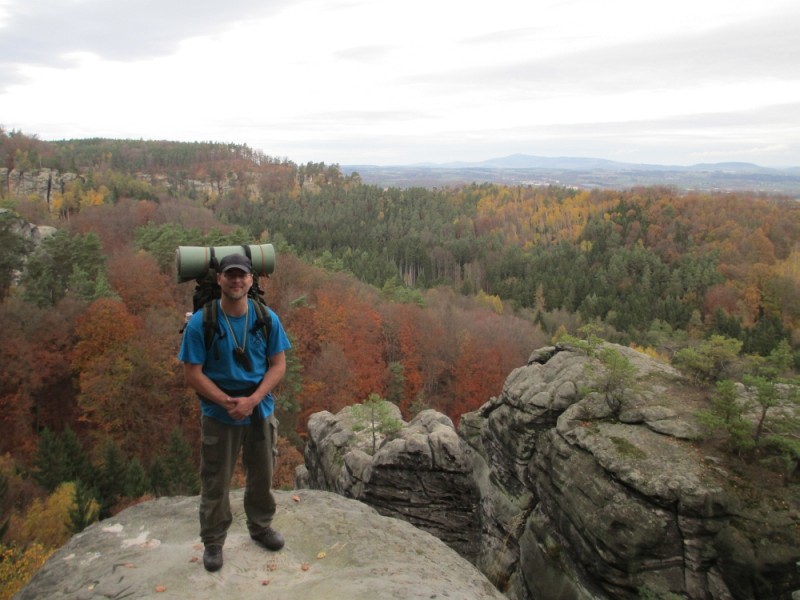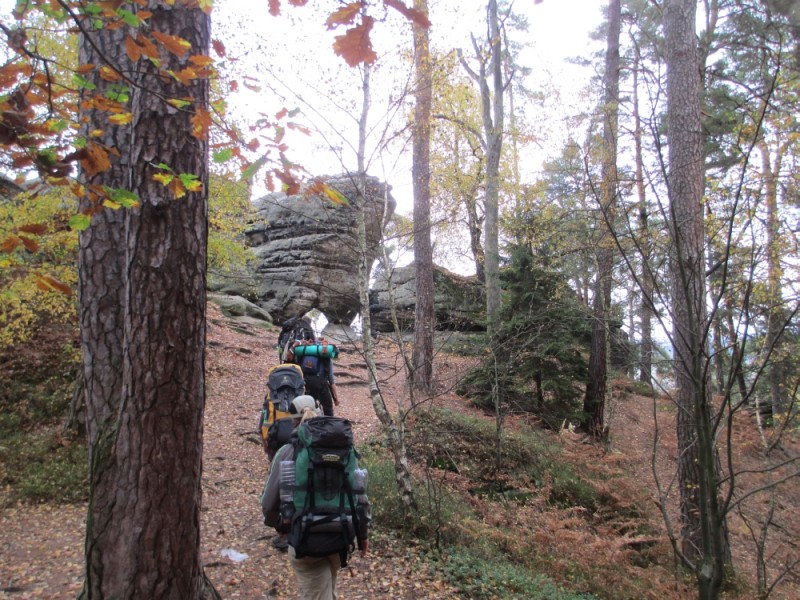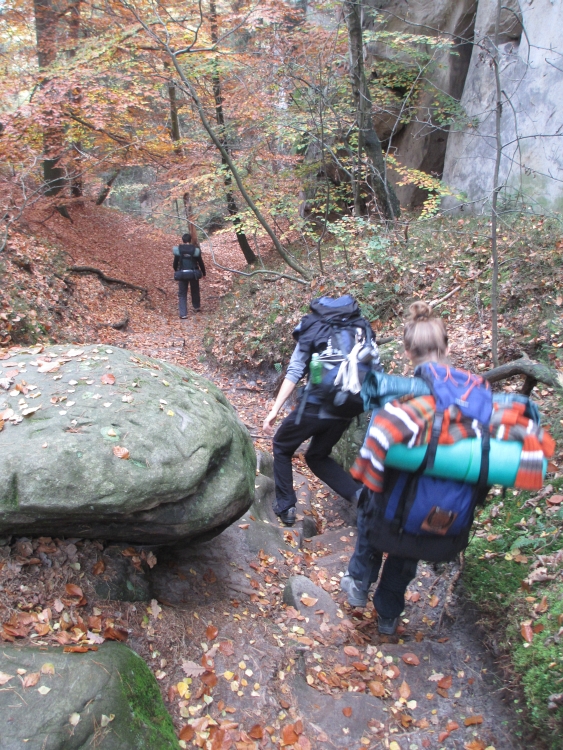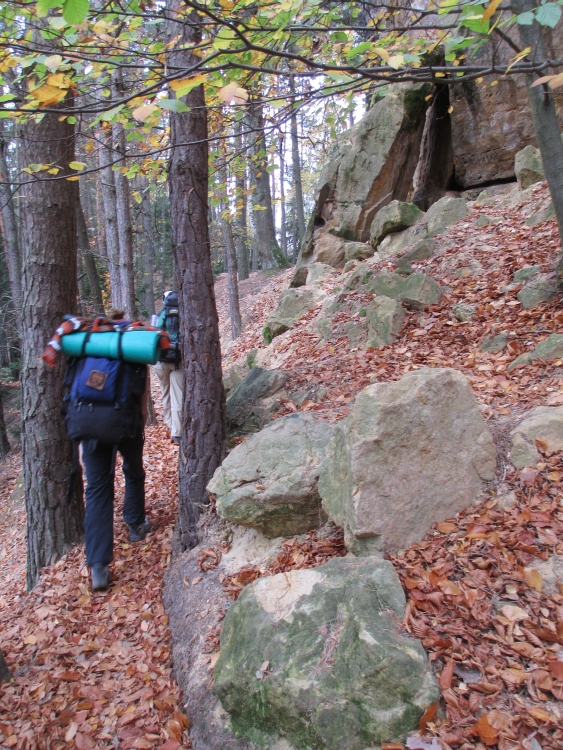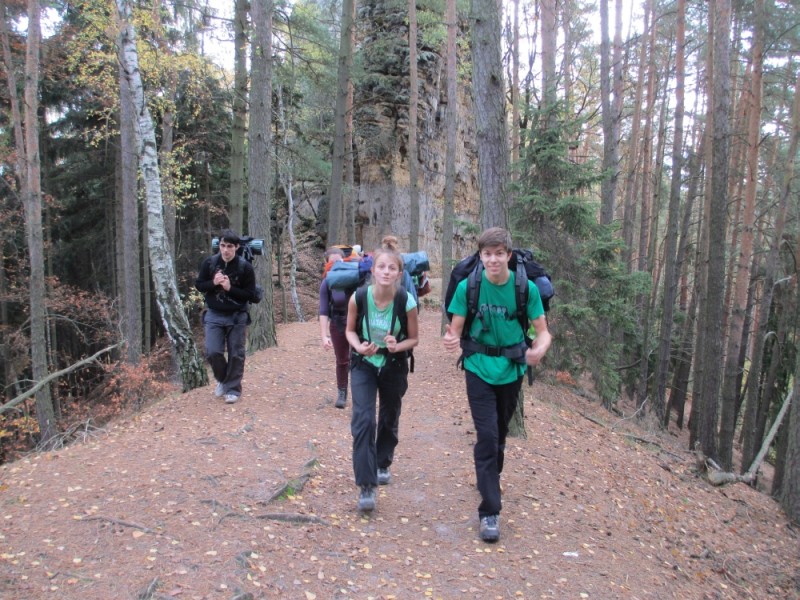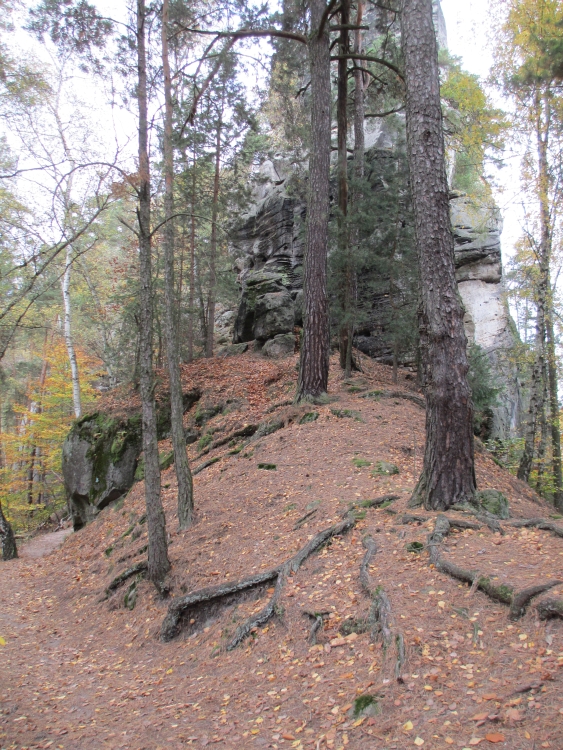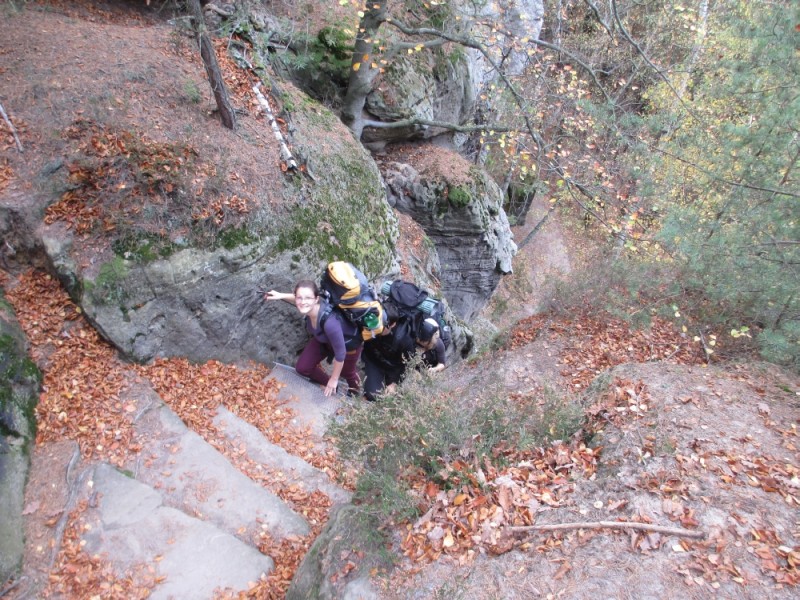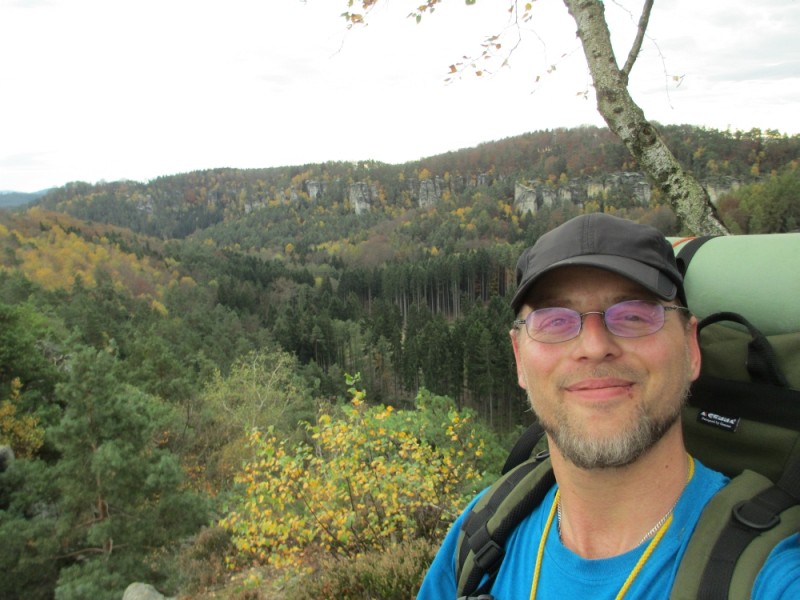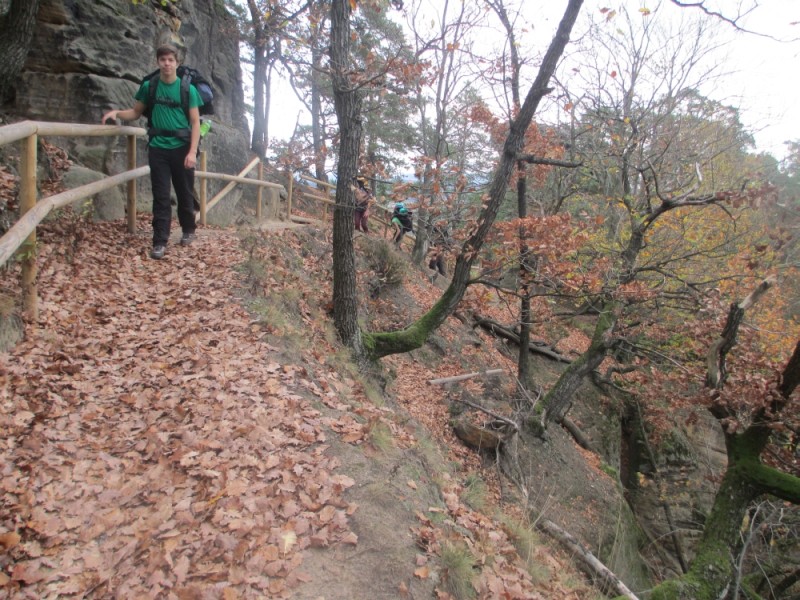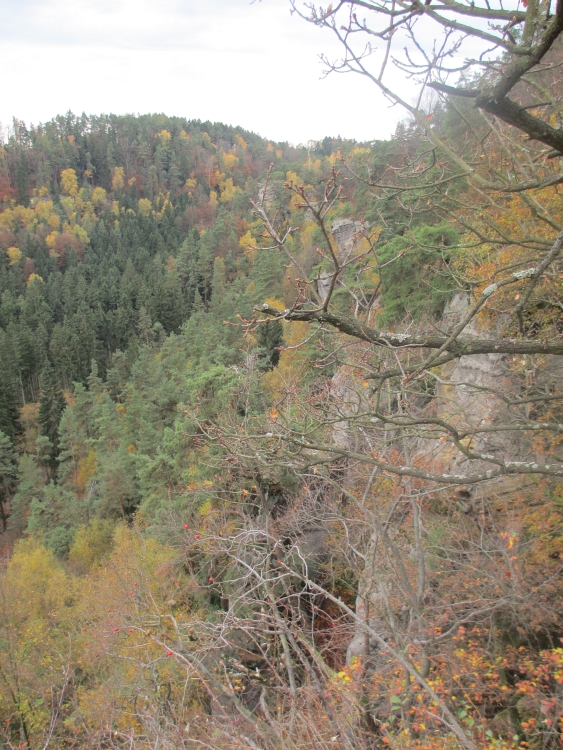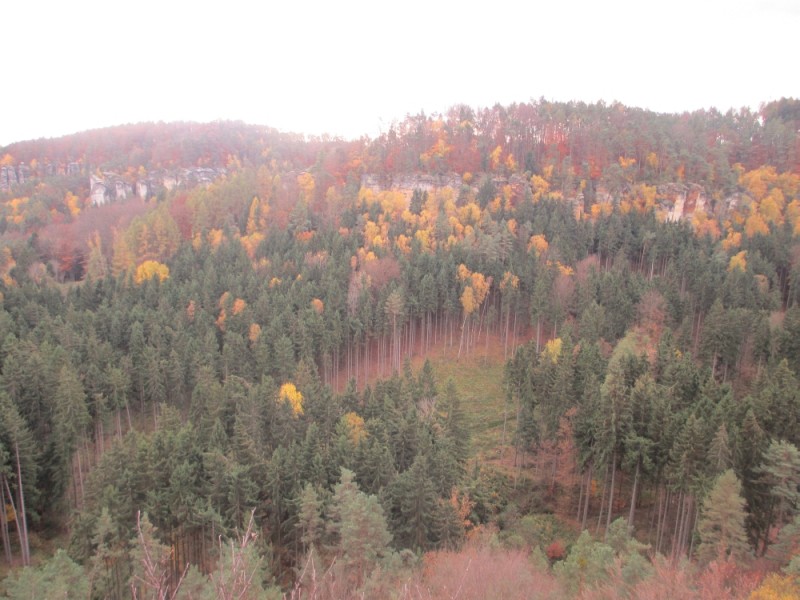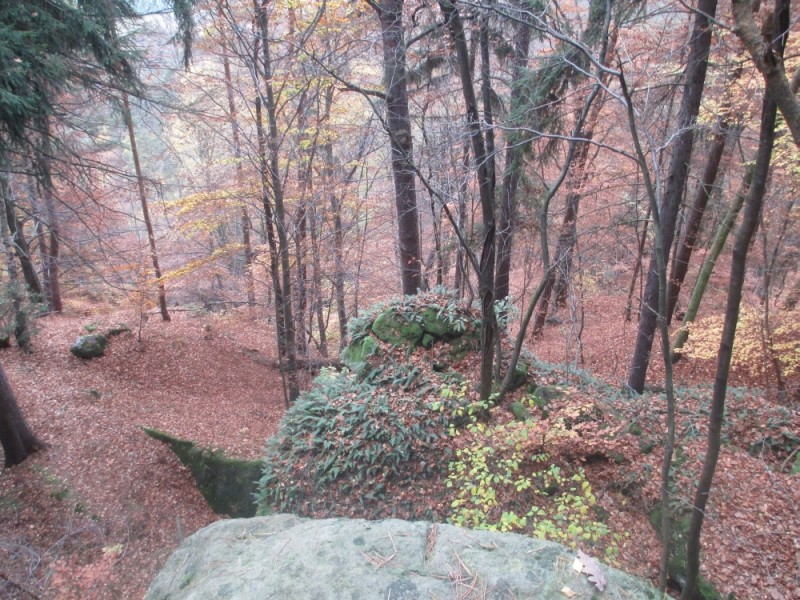 And we arrived at the starting point. Last 'gruppen foto' and back to the cars.