For this weekend, the weather forecast was somewhere between -10 & -15 celsius during the night, and during the daytime sunny.
The plan was to try some more ice fishing.
Here is my gear for the trip, with a total weight (including drinks and food) 20 kg.
(I had way too much food… 4 soups, 2 breads, cheese, bacon, 2 pork steaks, 2 pizza's)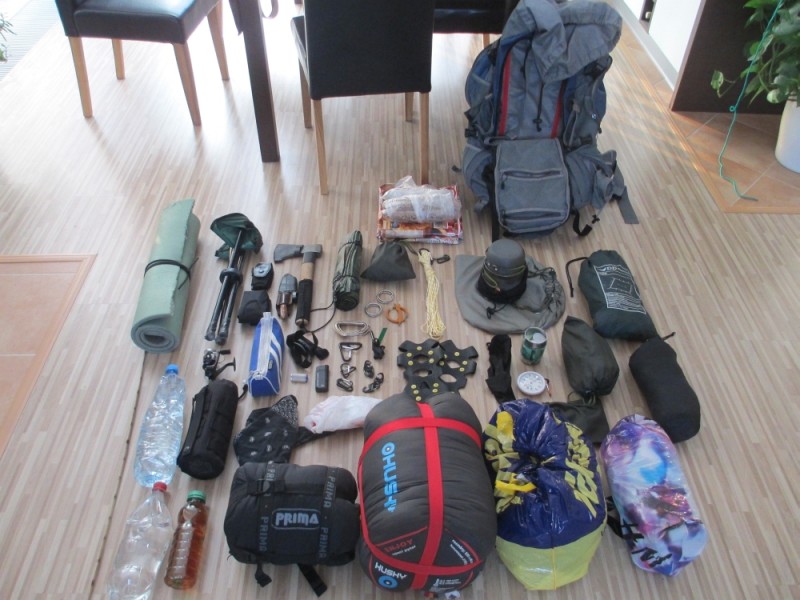 Honza picked up Martin, and then me, and after a 1.5 hour drive we parked the car next to a pub. I have been in this location before, and this was an excellent starting point.
So we "warmed" up by having 2 beers each.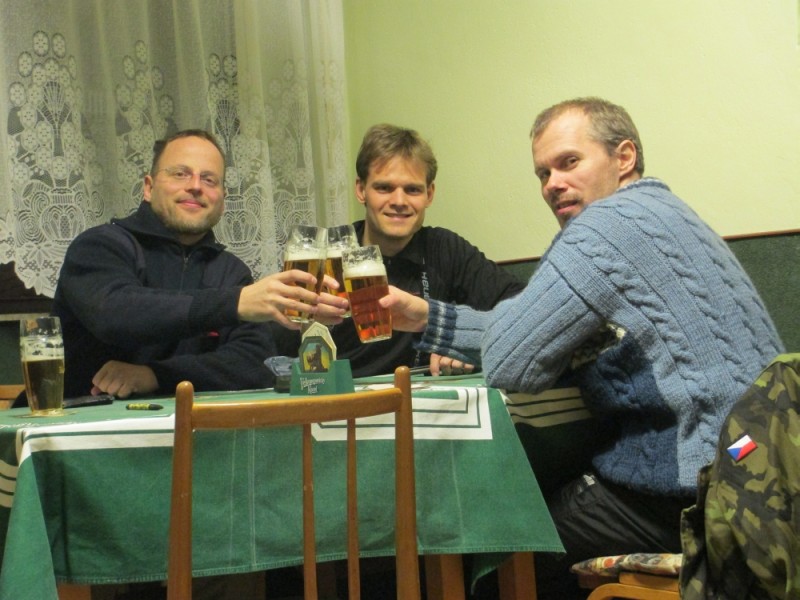 Then we got all dressed up, preparing for a 4 km hike in +/- 20 cm snow.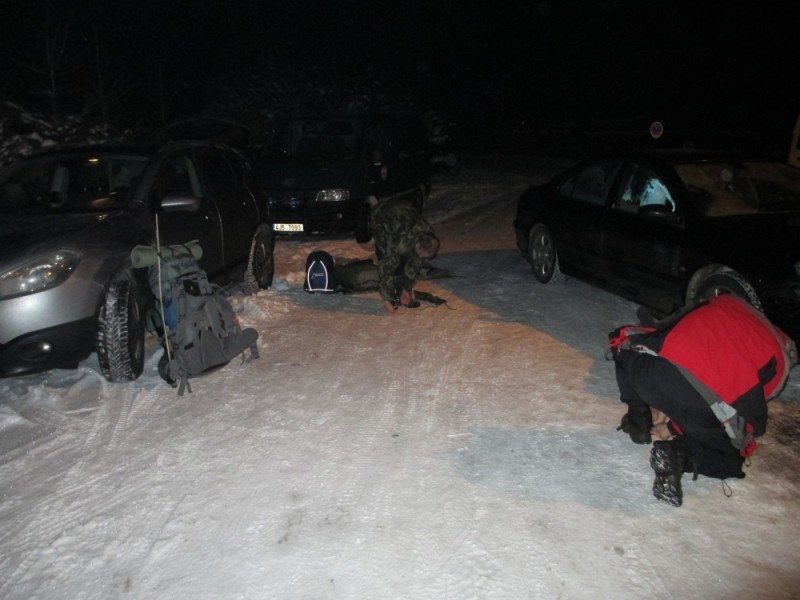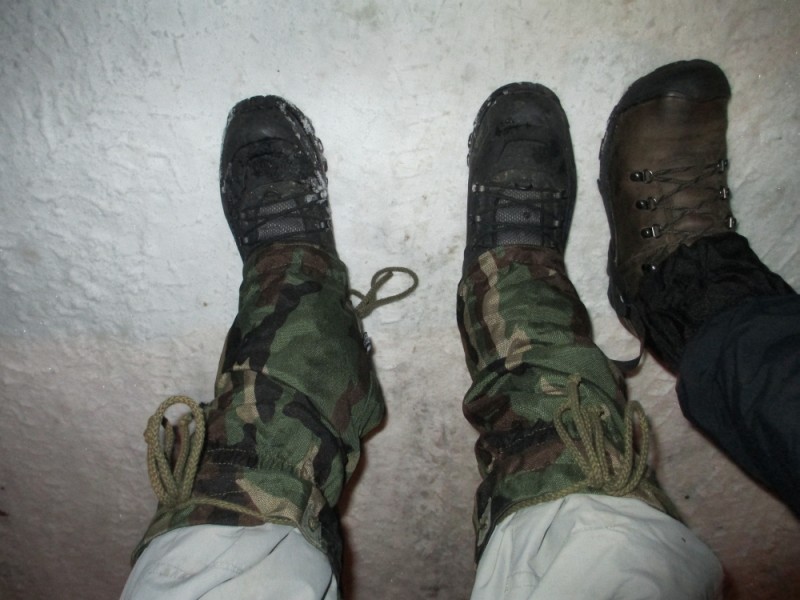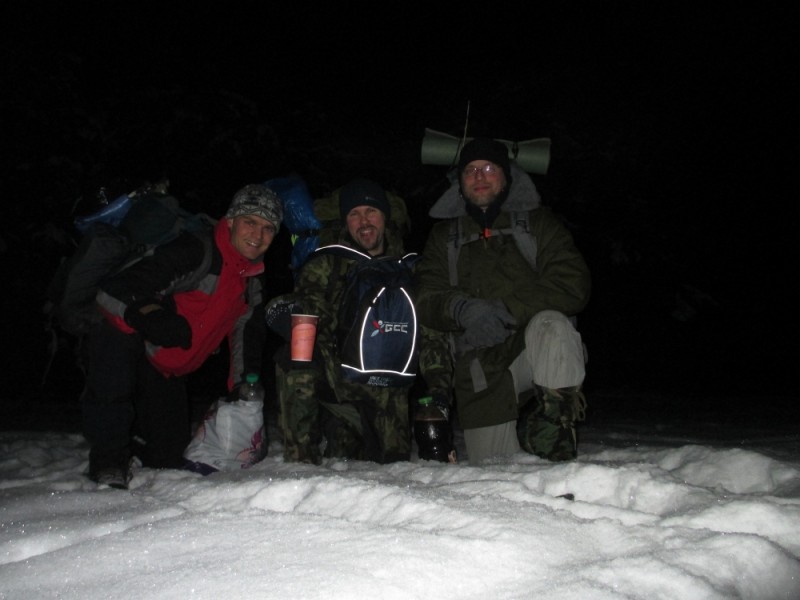 The sky was quite clear and we had no need of light, since the moon and the snow made everything very visible. Once we found the lake where we planned to do some ice fishing, we started with a fire for our late evening meal.
In my case pork steak & pizza.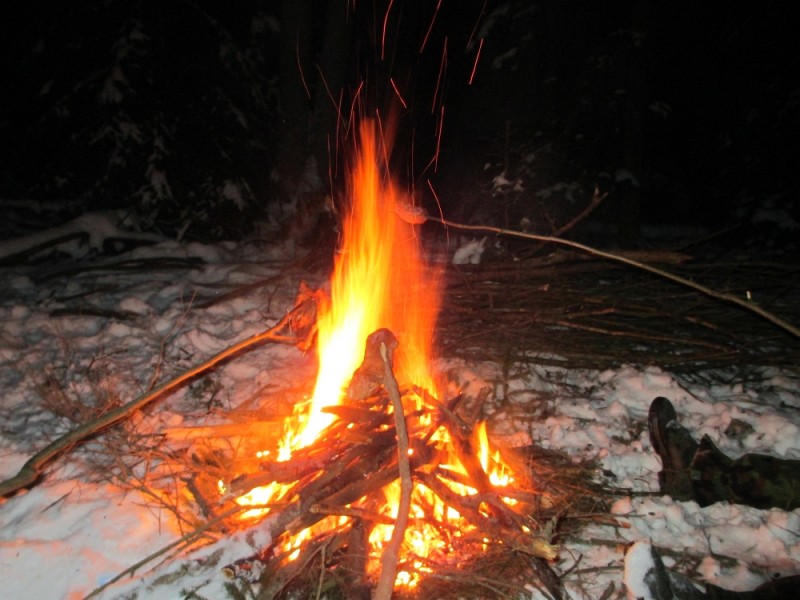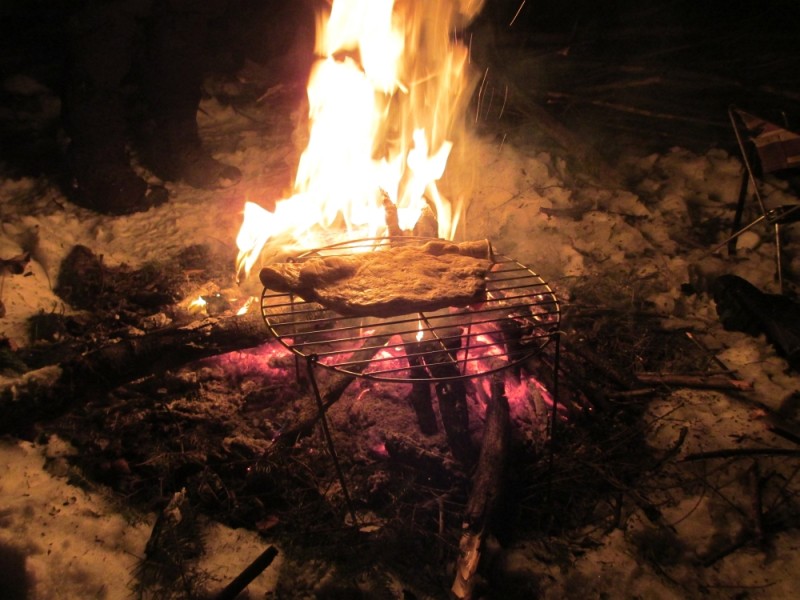 Here is my setup for that night (and the following). I slept in my winter sleeping bag, and around the hammock I had another old old sleeping bag.
(I made a hole in the end of it, sewn a channel and put some elastic drawstring in the channel so I could close it up) Together with a bottle of water this kept me perfectly fine the whole night during -20 celsius.

Next morning again a fire for breakfast: cheese & mushroom soup.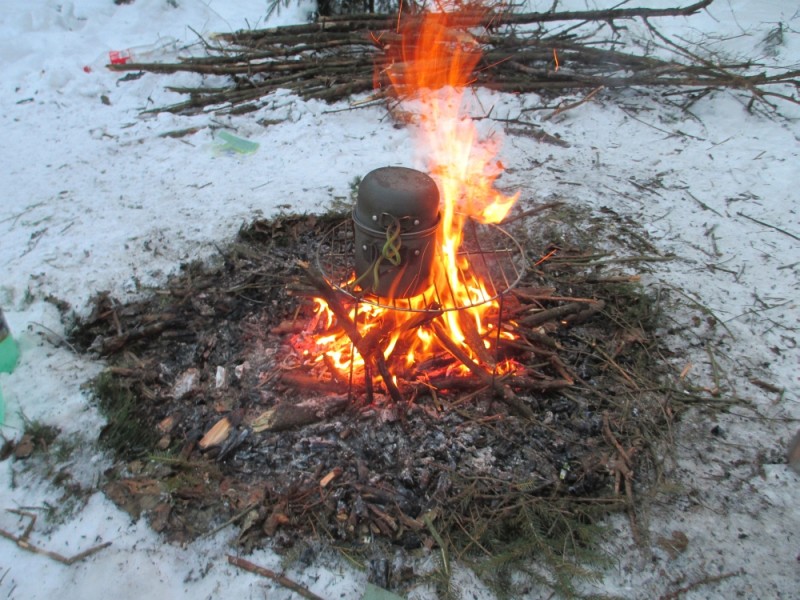 As soon as the others woke up, we started scouting the lake, made some holes and measured the depth.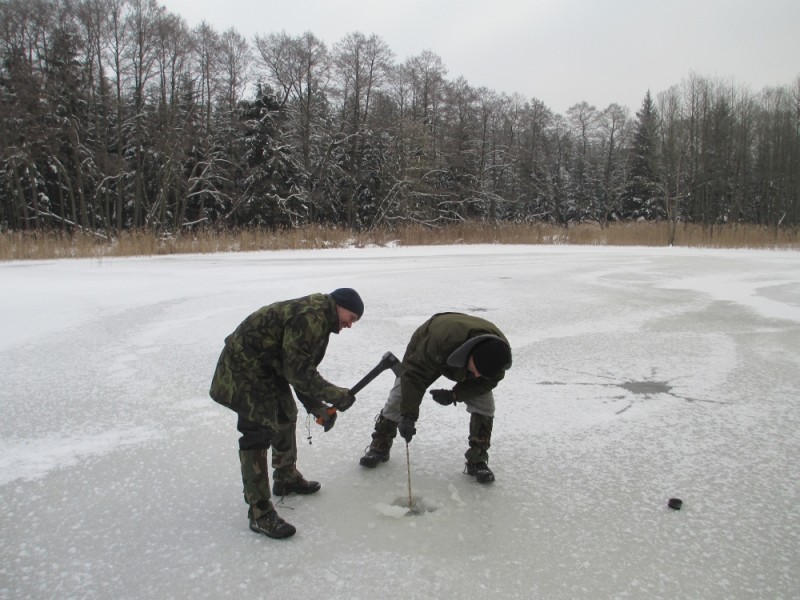 After the lines where set, we decided to check out the russian deserted military airbase called Ralsko. (similar like the Milovice one where I was a few weeks ago).
On our way some nice scenery.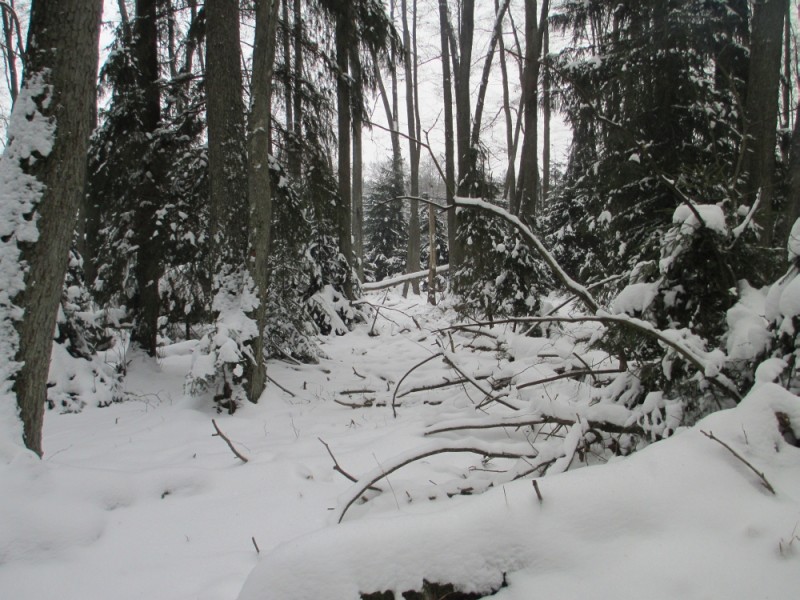 But this airbase has less 'living area' and is partially sold / rented by private owners.
Here is the run way.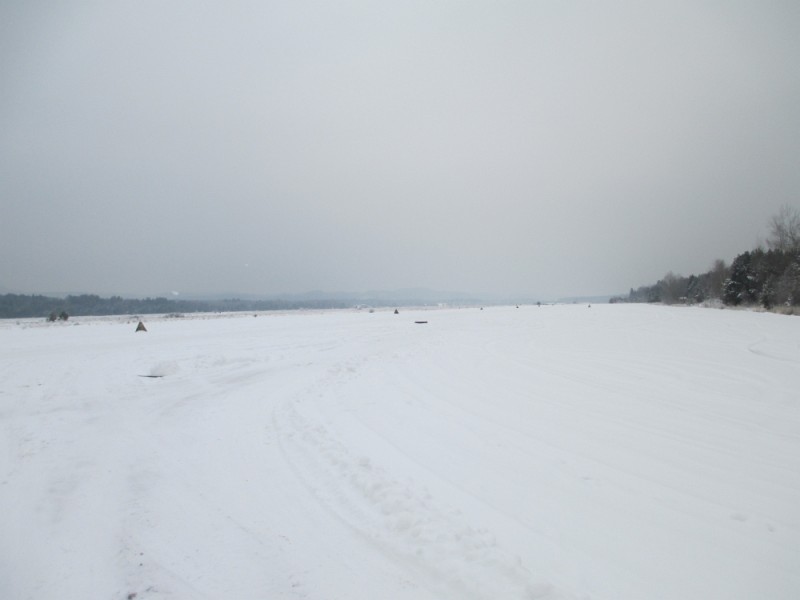 Similar airplane bunkers like in Milovice, but the one on the right side was owned by a wood logging company.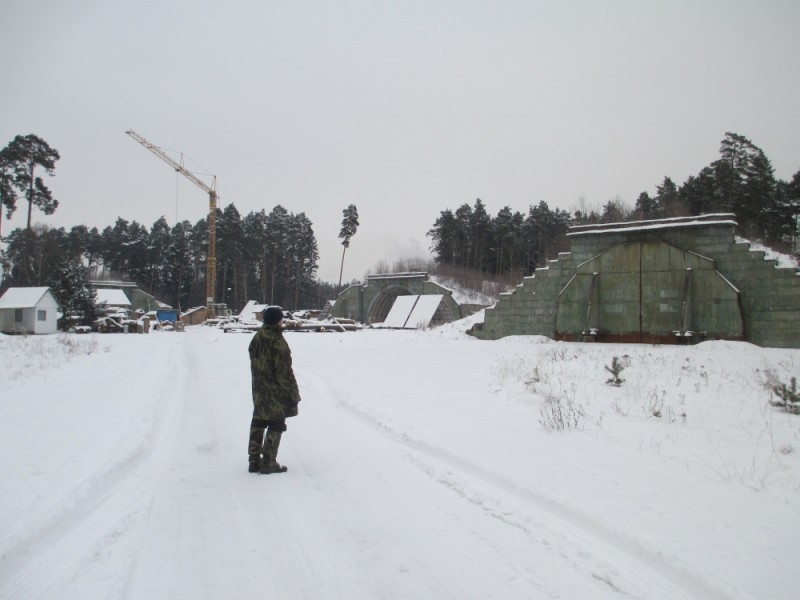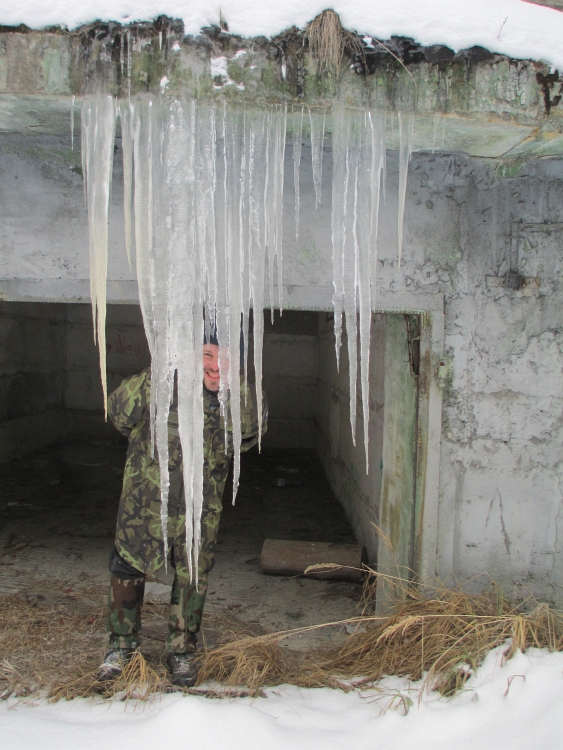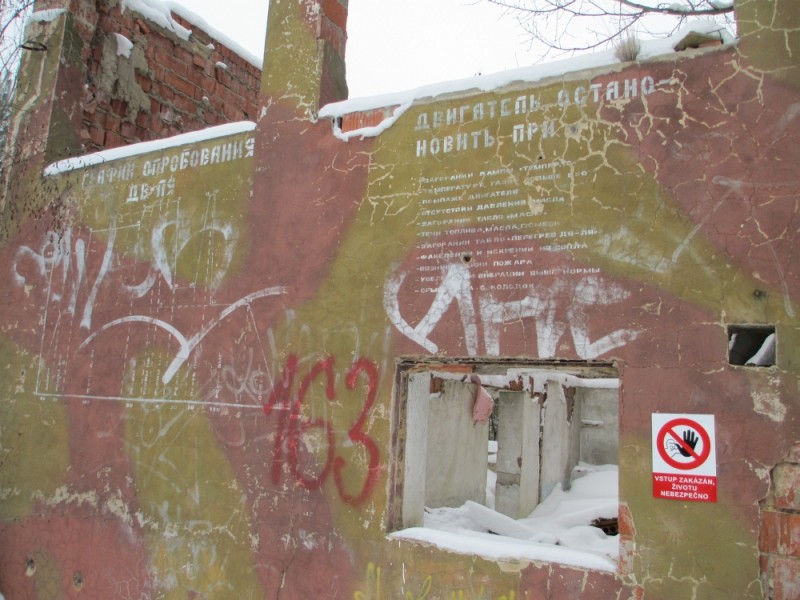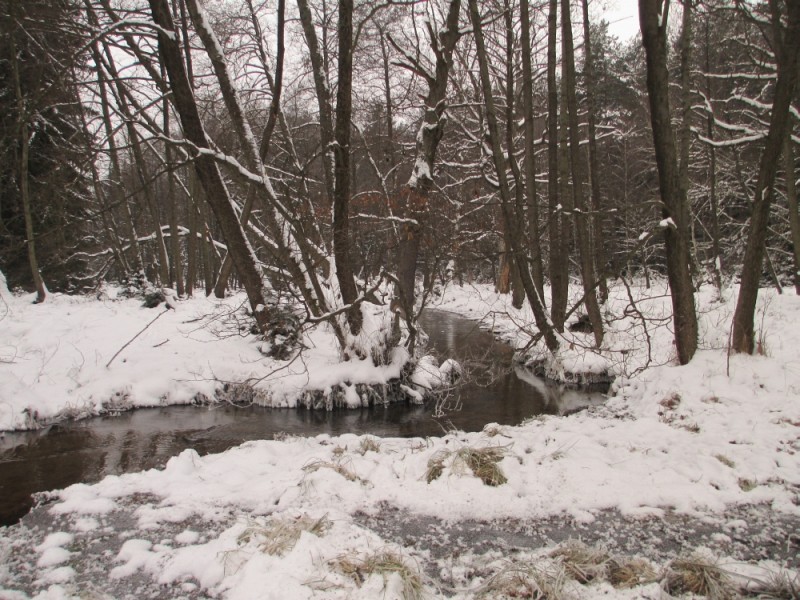 Martin brought some home made wine, that we warmed up, and together with a slice of lemon it was simply perfect.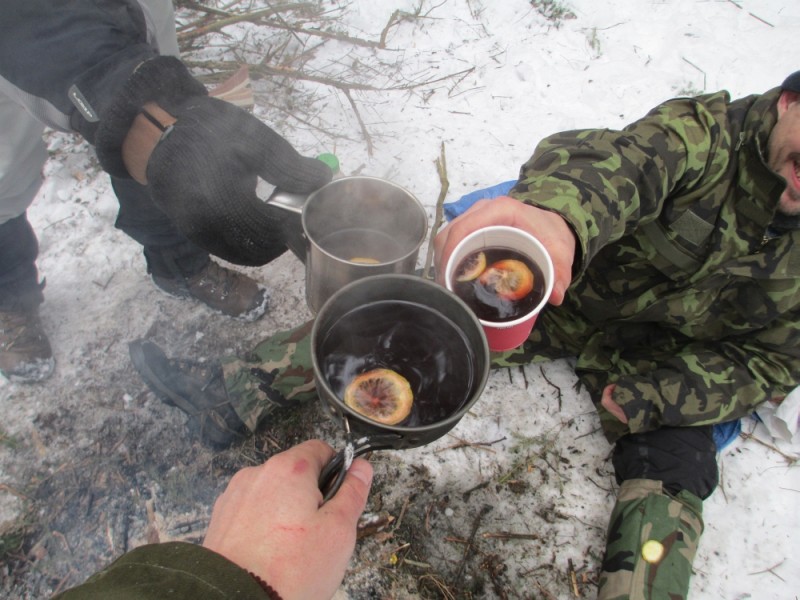 2 pics of snow crystals on our clothes.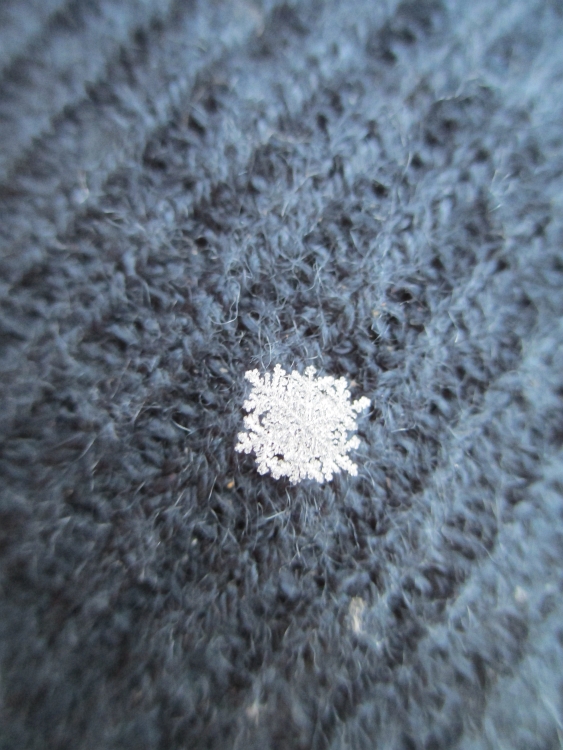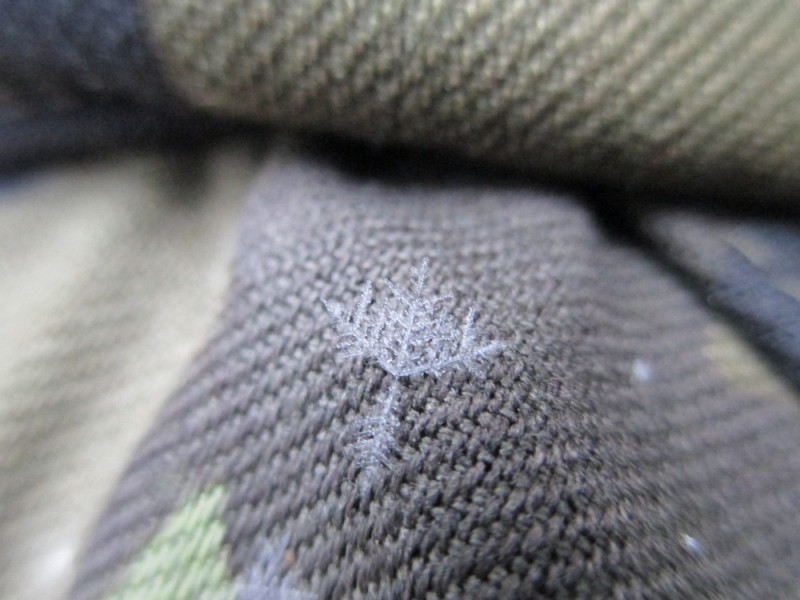 We continued with some ice fishing, but I didn;t make much pictures of that.
In the evening time for some dinner, again pork steak with pizza, and melting water for the bottles in our sleeping bags.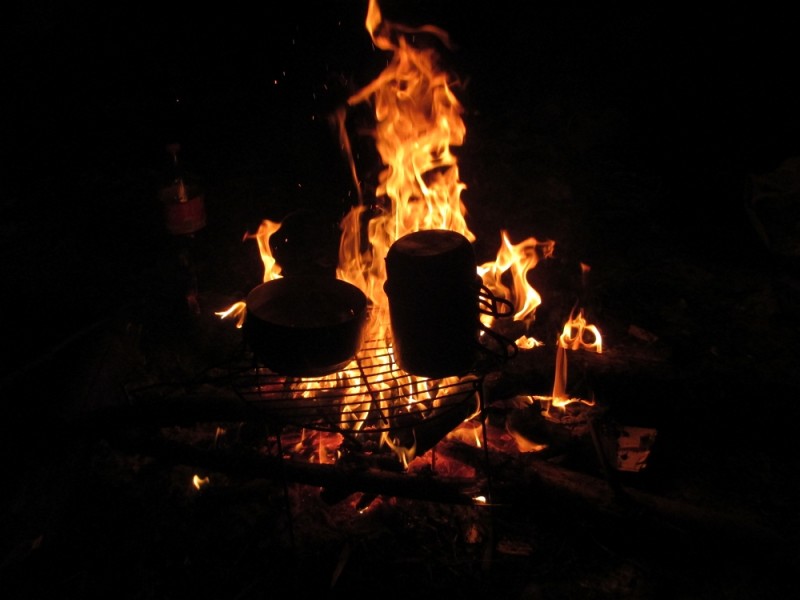 Next morning, it didn't get so cold this night, only around -10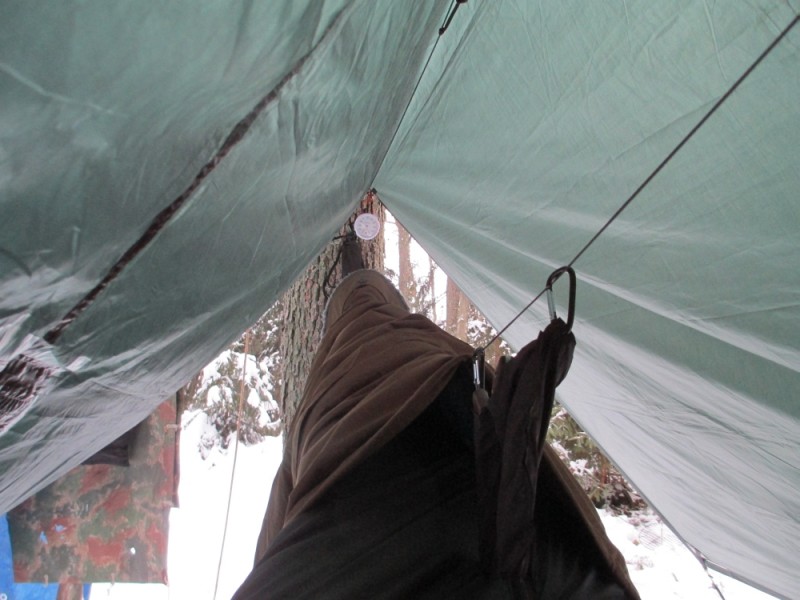 I do a lot of hammock camping, and I believe I have a quite comfortable and quick setup now. Martin and Honza on the other hand are quite new to it, and still are playing around with what works best for them.. Here a quick peak on their setups.
Honza's setup (on the right side), he forgot his hammock (he told me when he picked me up, so I ran upstairs and got him my DIY double layer). During the setting up part, he found also out that he forgot pegs and rope, so I gave him those as well (I have always some extra with me.)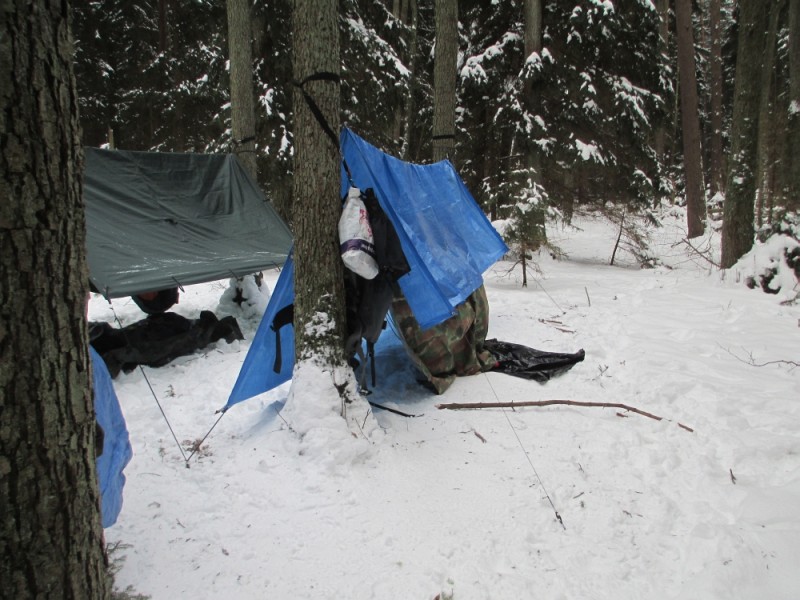 And here is Martin's setup. He could not be bothered with tensioning his tarp and just let it hang. Luckily there was no wind at all during the weekend.

Time for breakfast.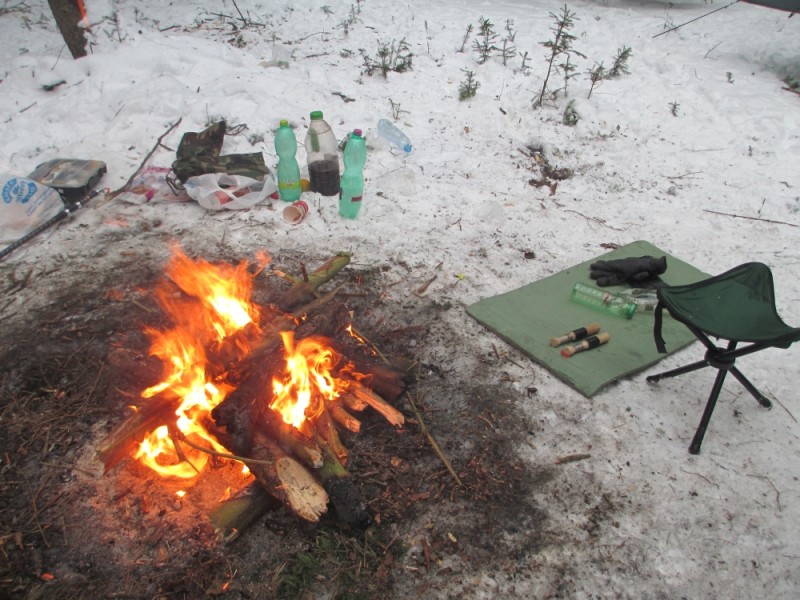 This is the dead tree next to our camp, where we took all the dead branches from.
They where perfect size, and a whole lot of them.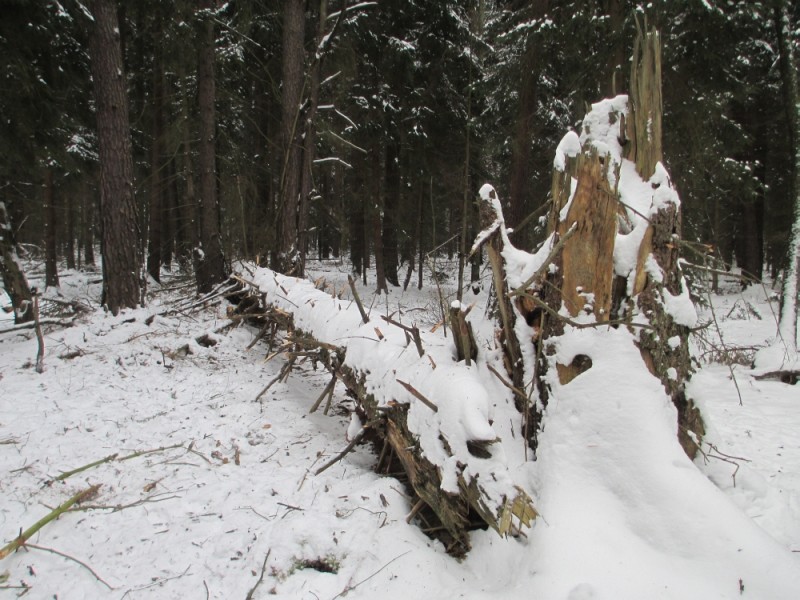 During the previous day, and the morning we checked several times the lines, but without any success.
So after breakfast, we packed up and started to go direction the car again.
Honza his backpack from behind, he could not be bothered to pack his sleeping bags properly  so just rolled them up and stowed them in the black plastic bag.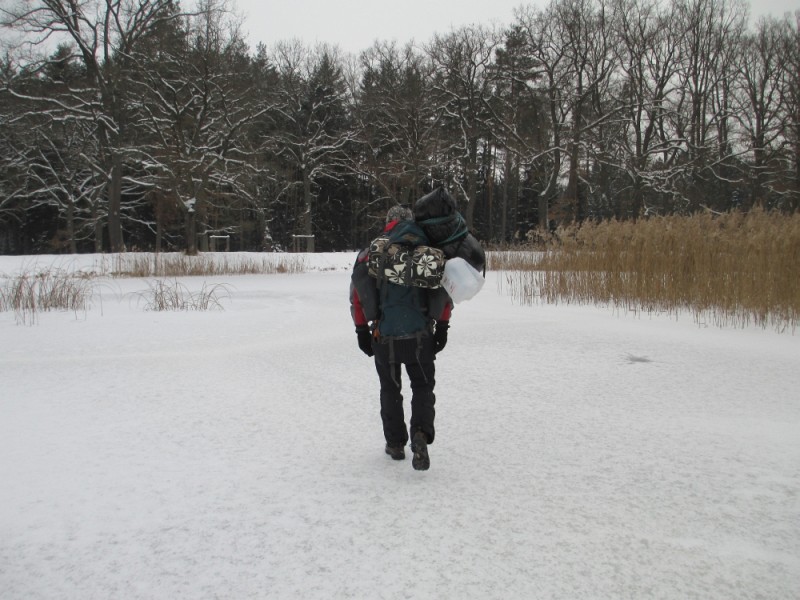 Martin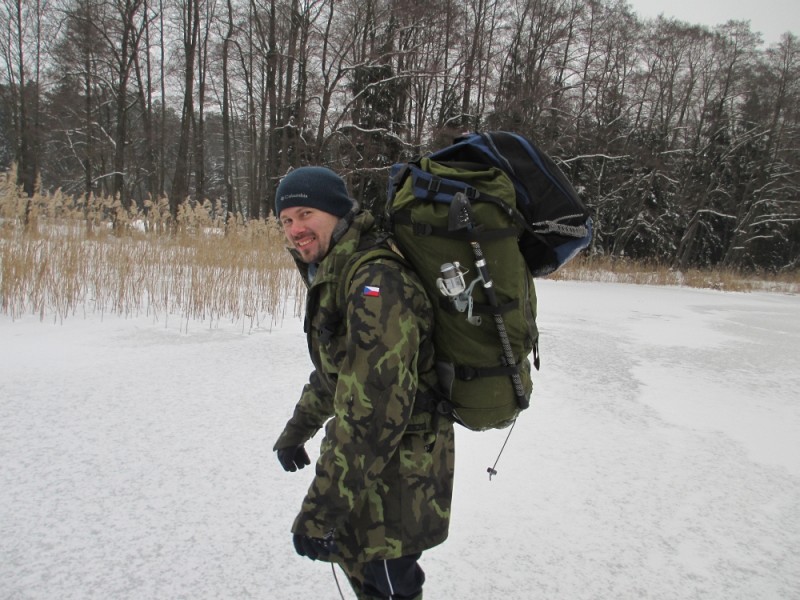 And me with the trash in the yellow bag.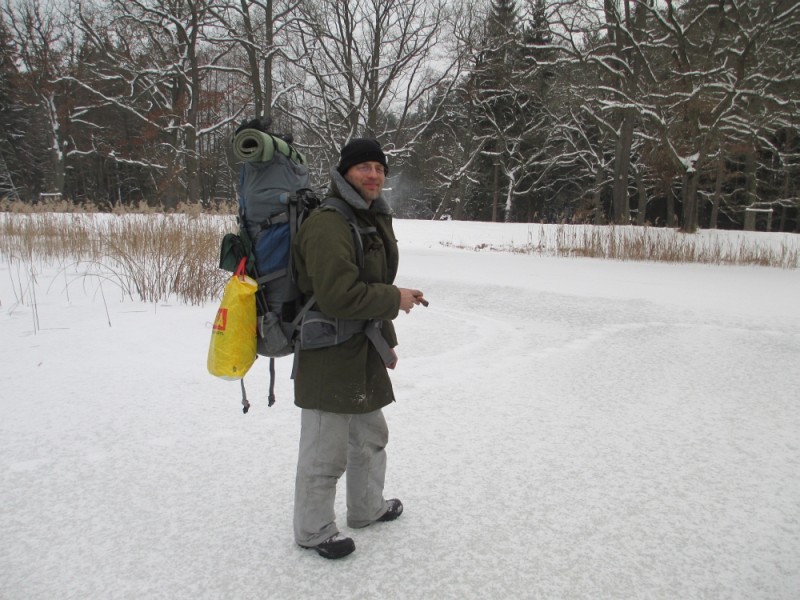 On the way back we passed this lake, where Martin and me fished a few months ago and caught some fish. So we decided to try here some fishing as well.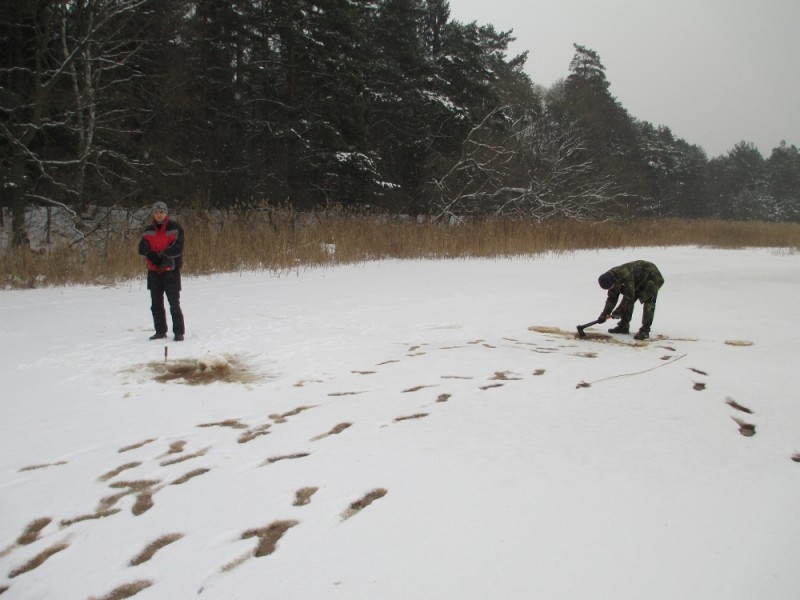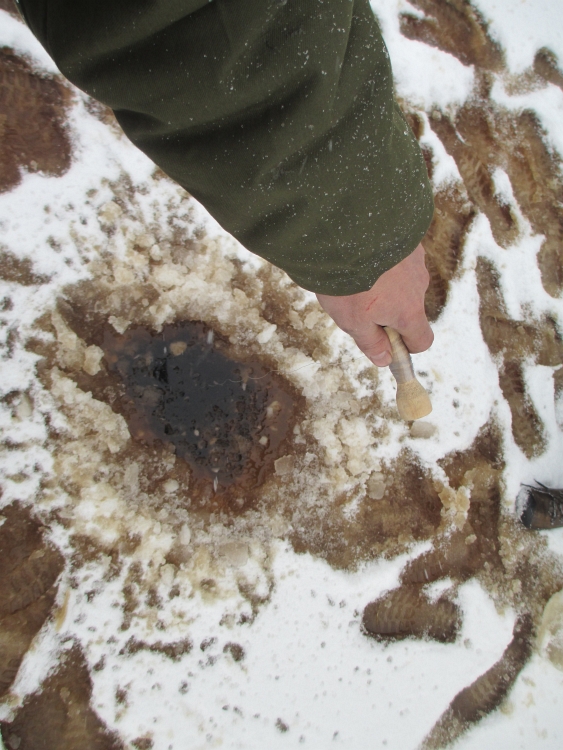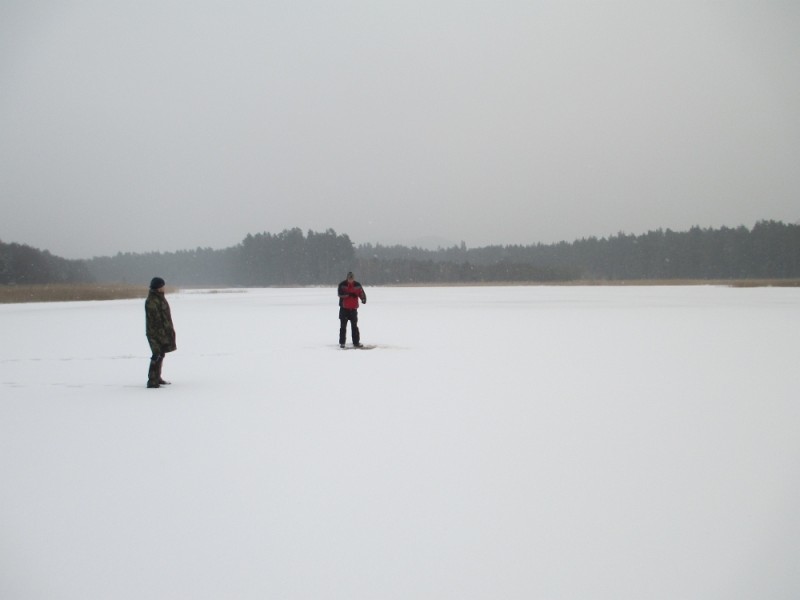 But without any luck. So we returned home without any fish, but a great weekend full of fun behind us 🙂