Maintenance in general is something I like to do, just not with my shoe's..
My summer hiking shoe's which I own now for 5 years or so, I cleaned them once properly, and twice put some leather cream on it.
The winter ones I own 1.5 year now and never have been cleaned before.
They have been in many dirty places, sand, gravel, mud, swamps, water, etc.
Today I cleaned them both, using the shoe cleaning kit I bought some time ago in the army dump store.
How they looked like before.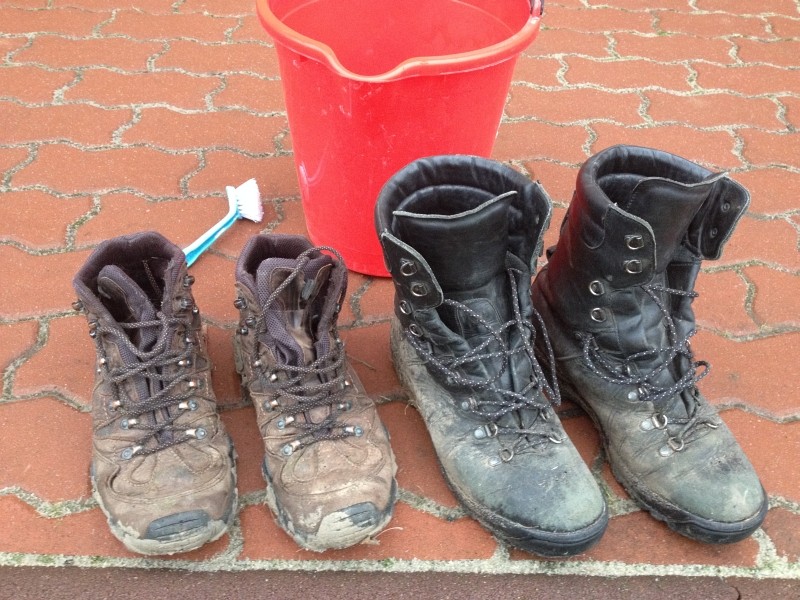 Cleaning with warm water.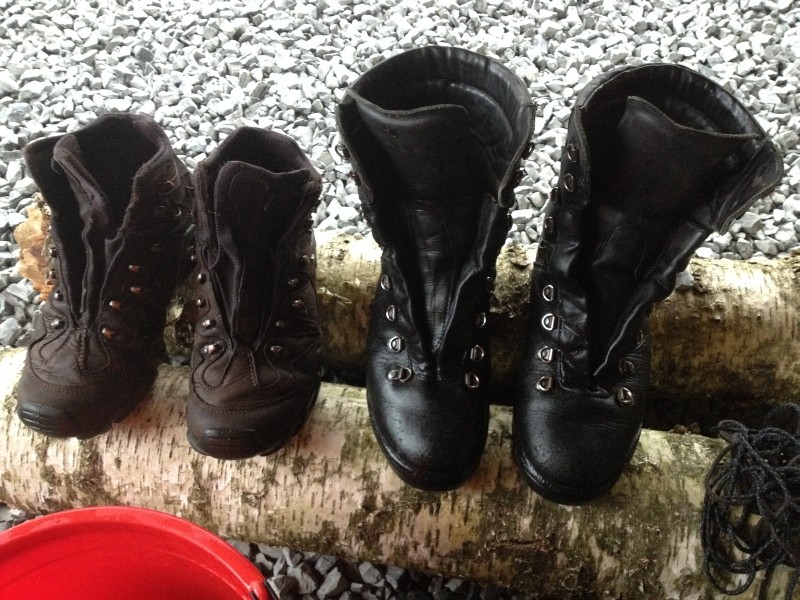 This is the army shoe cleaning kit from the army dump store. Costed almost nothing, and it was unused.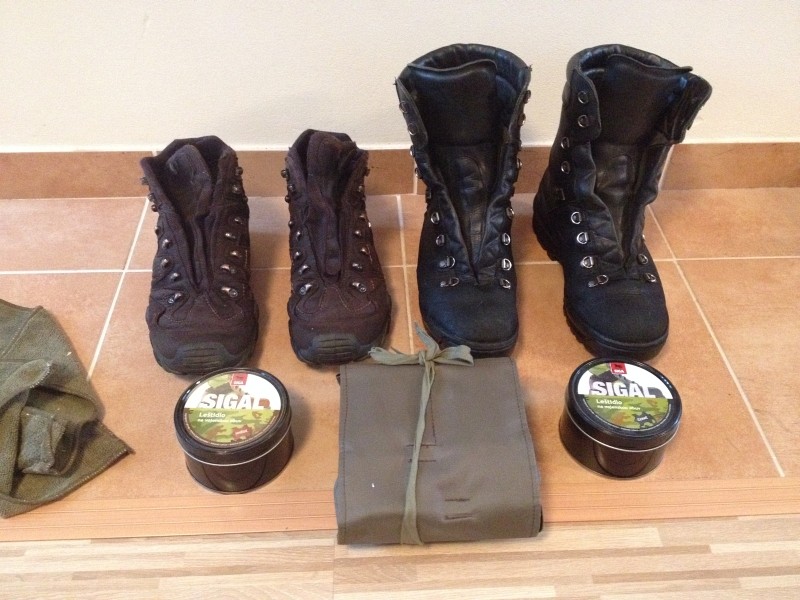 Rolled open.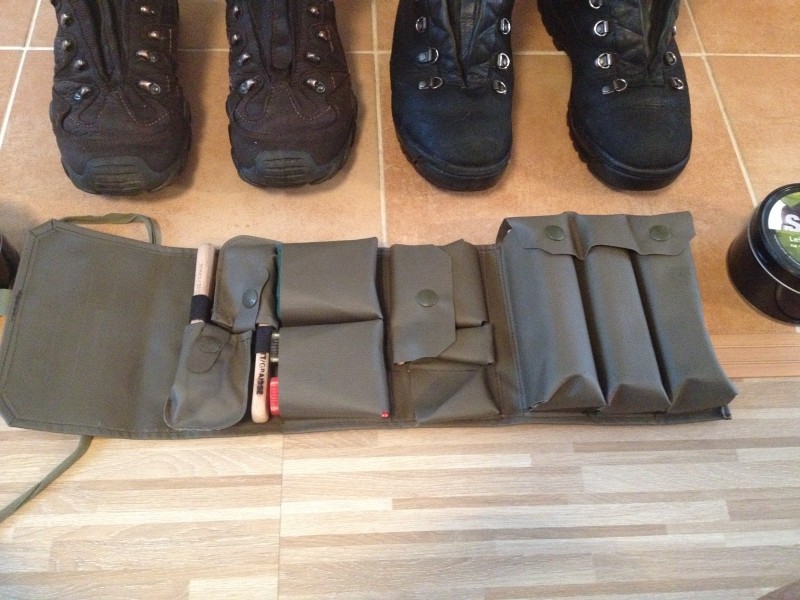 This is the content. I marked both black brushes on the right with "brown" and the other one "black", as well as the smaller hand brushes on the left in the same way. So I will not accidentally switch them in the future.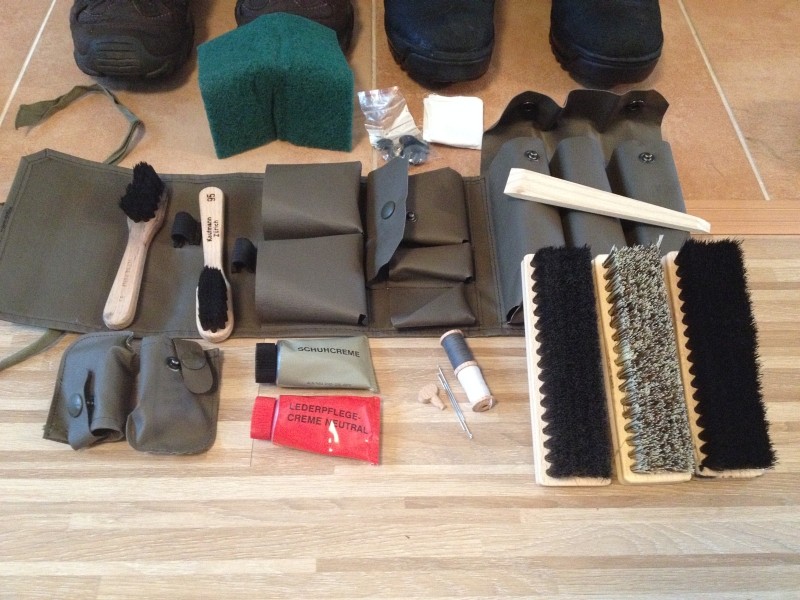 All rubbed in with the leather cream.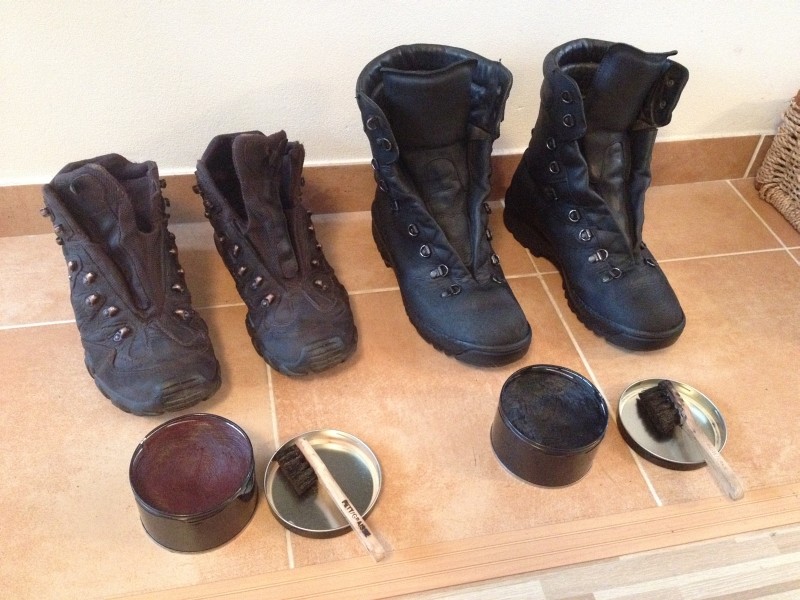 After 24 hours and brushed down again, finally done.